When you're booking a tropical luxury getaway, you want everything to be perfect. There's truly few tropical destinations that rival the Seychelles, a small archipelago of islands tucked away between Madagascar and the Maldives. If you're looking for pristine beaches, crystalline waters, adventurous hikes and secluded, private experiences…the Seychelles might be perfect for your bucket list. When you're planning a stay at a luxurious destination like the Seychelles, the accommodation and resort are everything. Enter: the Hilton Seychelles Labriz Resort & Spa.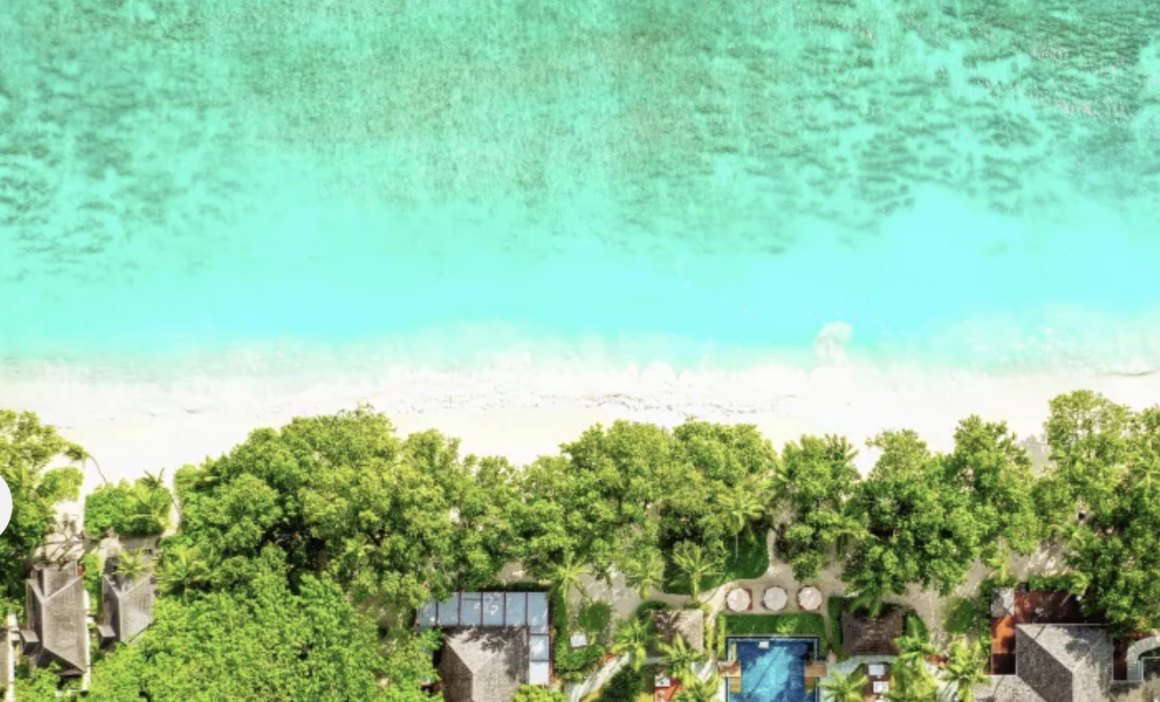 The Hilton Seychelles Labriz Resort & Spa is located on a mostly-private island, Silhouette Island. This secluded spot offers a luxurious spot for both couples and families alike, with the stunning Silhouette Island as your playground. Though I loved parts of our stay at the Hilton Seychelles Labriz Resort & Spa, there were some bumpy parts, as well. Let's dive right into my comprehensive and honest review of the Hilton Seychelles Labriz Resort & Spa. 
How to get to Hilton Seychelles Labriz Resort
First things first: you need to get to Hilton Seychelles Labriz! It all starts with booking the hotel. Our contact with the Hilton Seychelles LaBriz team started months before our honeymoon. Once we booked, we were contacted by a liaison several months before our stay to arrange for any details. That meant coordinating transit, airport transfers, and any special requests. The staff were more than accommodating with setting up the stay.
After we landed at Seychelles International Airport, we met our arranged transport and the car took us to the Bel Hombre Jetty nearby (approximately an hour). The hotel runs a small lounge from this jetty, and you can start the check-in process here. They have free WiFi, a small selection of food as well as drinks and even showers!
To get to the island, you'll need to take the ferry, run by the hotel. Since the Hilton Seychelles LaBriz is one of the only resorts on the island (and the biggest, by far!), you'll more than likely be surrounded by people heading to the hotel with you. The ferry ride itself is quite rocky, though that's nothing unusual – the Seychelles are known for their rocky, rocky waters, I later learned. The ferry ride lasts about 40 minutes and it is air conditioned.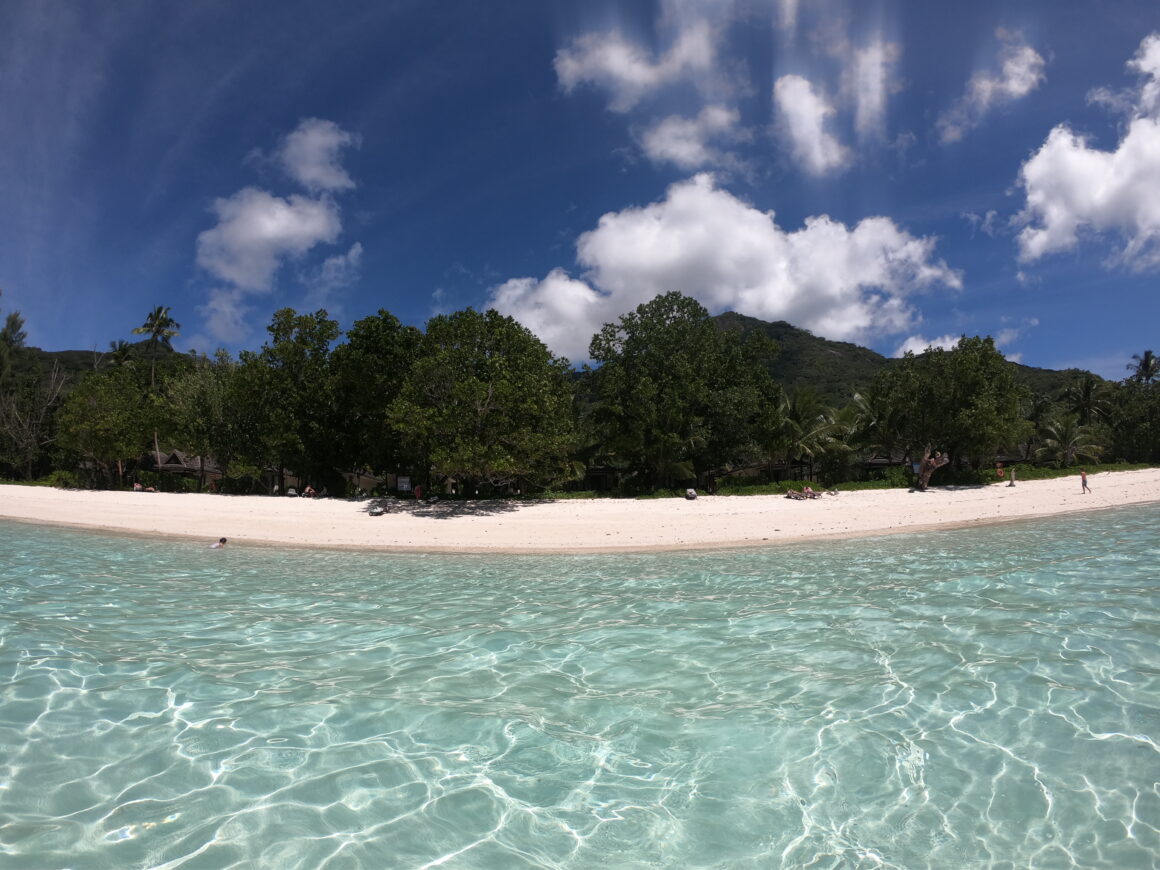 When you arrive on Silhouette Island, you'll be met by a hotel representative at their small lounge on the island. Your representative will tell you if your room is ready, handle your luggage and give you a tour of the island. The golf cart ride across the expansive resort will give you a great idea of everything the hotel has to offer.
Accommodations
We spent seven nights at the Hilton Seychelles Labriz Resort's beachfront villa, nestled literally ten steps away from the crystal clear waters of Silhouette Island. The resort has garden villas, beachfront villas, and beachfront villas with pools – as well as larger options for bigger groups. We opted for a simple beachfront villa sans pool for our honeymoon, and our villa was ready right when we arrived at 8 a.m.
Our little villa far surpassed our expectations. No detail was left behind. Unlike other villas, the Hilton Seychelles LaBriz villas have high ceilings to make the space feel much larger than it is. The bathroom space offers twin showers and twin sinks for each partner, as well as a beautiful outdoor shower space and tub. There's plenty of room for luggage and other storage.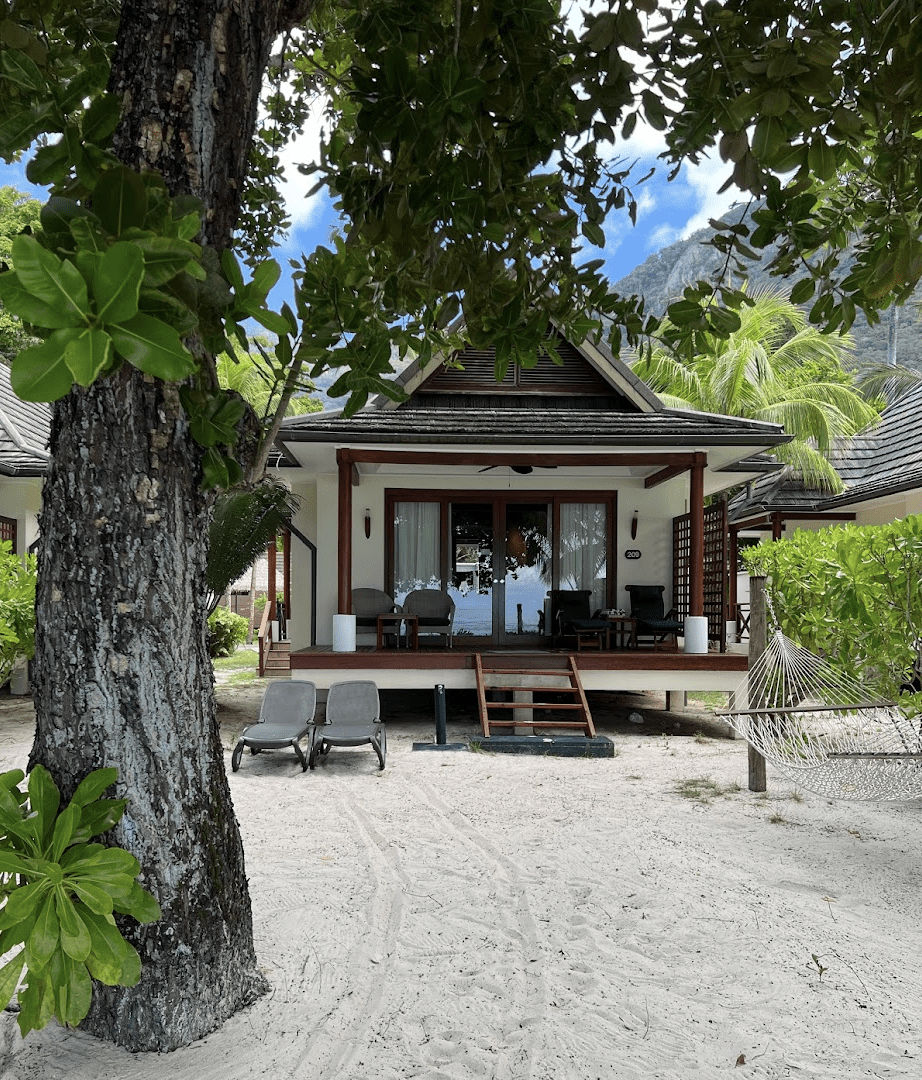 Outside, you'll find a beautiful porch overlooking the ocean beyond. Thick trees separate each villa, so despite their proximity, the space feels secluded and private. In front of the porch, you'll find two beach chairs as well as a hammock. It's absolutely the best place to relax, and I can comfortably say that the price-to-value ratio is excellent.
One last note: we stayed here in June, and found the beach to be absolutely stunning. It was, by far, the most beautiful water we experienced in the Seychelles. Before you book your stay, keep in mind the best time to visit the Seychelles – and understand the winds, to ensure the waters will be still.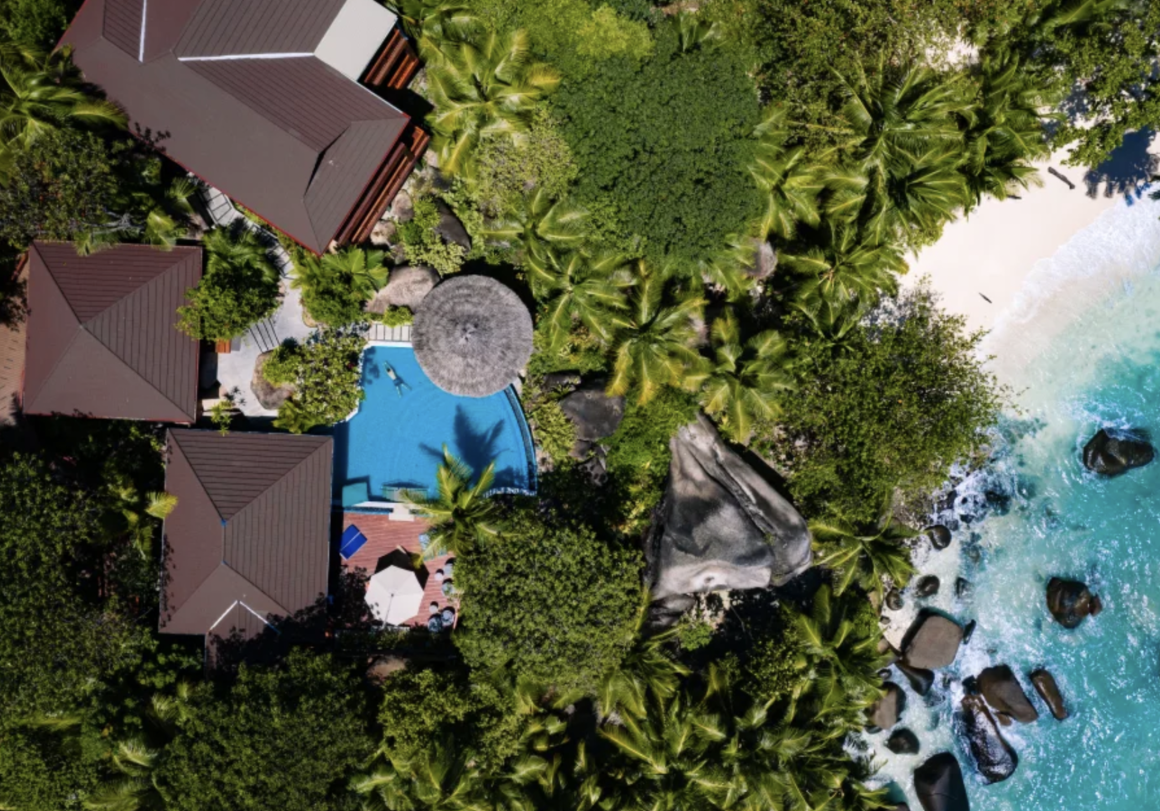 Accommodation packages & booking
Despite the fact that Hilton Seychelles Labriz Resort & Spa is one of two hotels on the island, you can only book half board at the hotel – not all inclusive. Expect to spend an additional $1,000 to $1,500 per two people per week on extra food and drink as a result of this.
If you're a Hilton Honors member, you can expect rooms in the peak season to cost upwards of 100,000 points per night (though far more if you're looking for one of their beachfront villas).
Food + Drink
The Hilton Seychelles Labriz Resort & Spa offers seven different restaurants for guests, though the food options were by far the biggest limitation at this resort.
The hotel offers Creole specialty food as well as Japanese food, Hibachi food, barbeque seafood, Italian food and more. There's a huge variety at the resort, but at least when we visited, you were required to book dinner reservations a minimum two days (but ideally four) in advance to secure your spot at these places. This is especially true at the restaurants that fall under half board.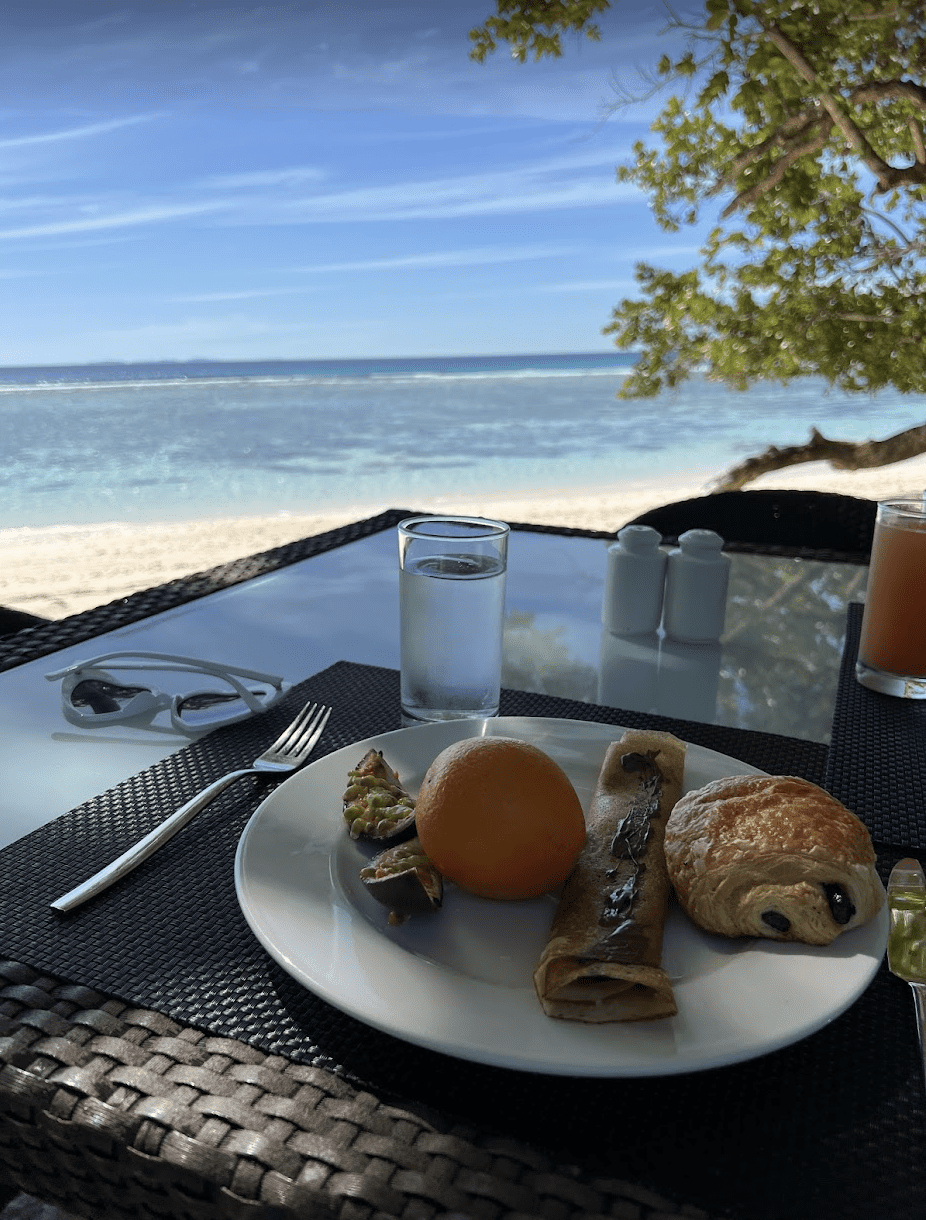 Speaking of half-board: Only three of these restaurants are included in half board – and many of the options on the menu are an upcharge. That's something to keep in mind if budget is a concern for you.
In terms of actual food quality, foodies be warned: the food here is mediocre at best. We're not picky eaters, and we're certainly not snobs, but the food itself was lacking. Most of the food lacked flavor and freshness, especially for dinner. Perhaps the best value ended up being the buffet for both breakfast and dinner, as the food was often fresh.
The specialty restaurants were more of a toss up. The Creole restaurant was by far the highlight in our mind, especially because it's located in a beautiful, historic home. However, the Italian restaurant, on the other hand, was subpar at best.
The biggest downside: there aren't many options for lunch, because most restaurants aren't open, meaning that we often ate the same thing each day for lunch. This is truly a shame, especially when you're staying for longer periods of time.
One additional note about the food and drinks at the Hilton Seychelles Labriz Resort & Spa. Unfortunately, my husband got food poisoning while staying at Hilton Seychelles Labriz Resort & Spa. We're not sure how, or why, but we suspect it happened after eating an undercooked burger for lunch.
The staff was accommodating and helped him receive medication, however, we weren't offered any compensation as a result. Even with the medication, it meant staying in the room, sick, for four days while he recovered. That was not the best experience with their food!
Spa and Wellness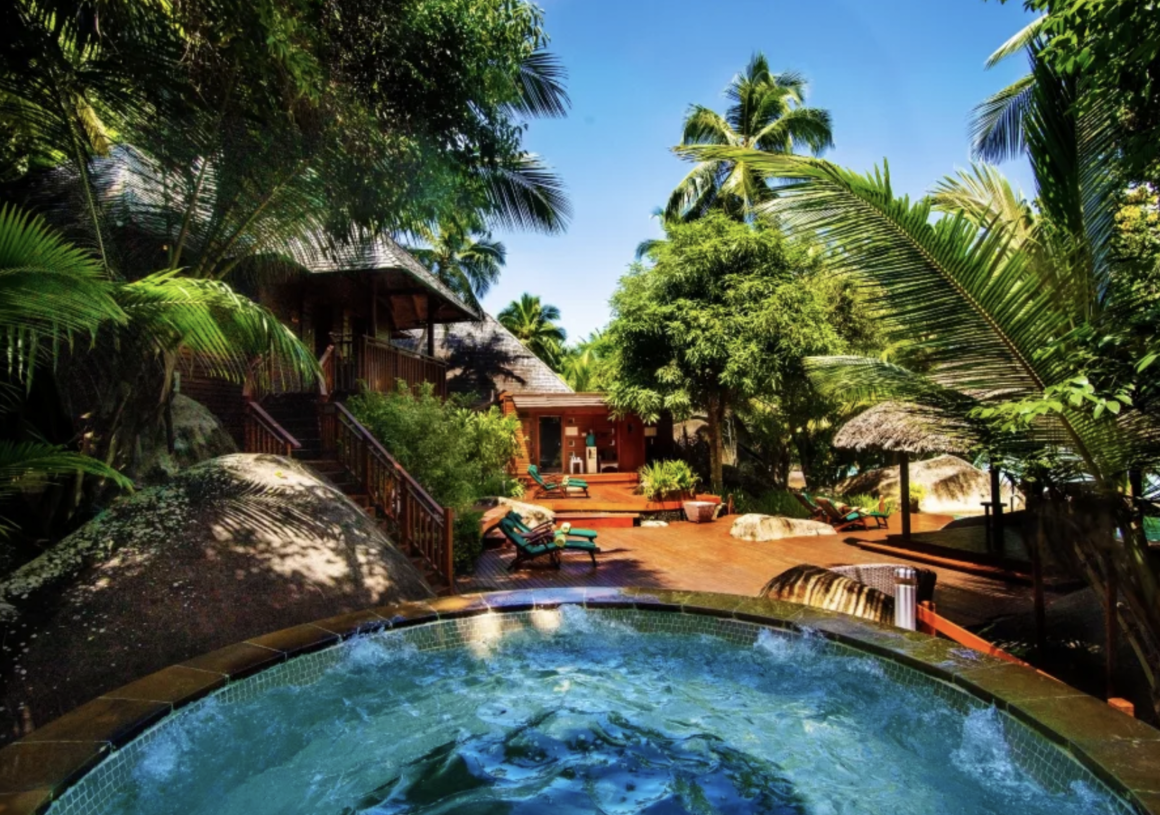 The breathtaking Eforea Spa is located on the far end of the resort, hidden amongst ancient trees and nestled between massive boulders. If you love visiting the spa, you absolutely cannot miss Eforea Spa. Eforea Spa has an unbelievable plunge pool, steam room, whirlpool and sauna, as well as a fitness space. This whole area feels so romantic and secluded – it's truly relaxing down to your very core.
During our stay, we had a couples massage (because, honeymoon). We booked it a day or two in advance with no problems. Both of our masseuses were friendly and knowledgeable. I want to be honest: the actual massage was fantastic. We walked out feeling refreshed and relaxed!
The prices at Eforea Spa are more expensive than massages back home, I'd imagine, but very fair and reasonably priced for the Seychelles.
Beaches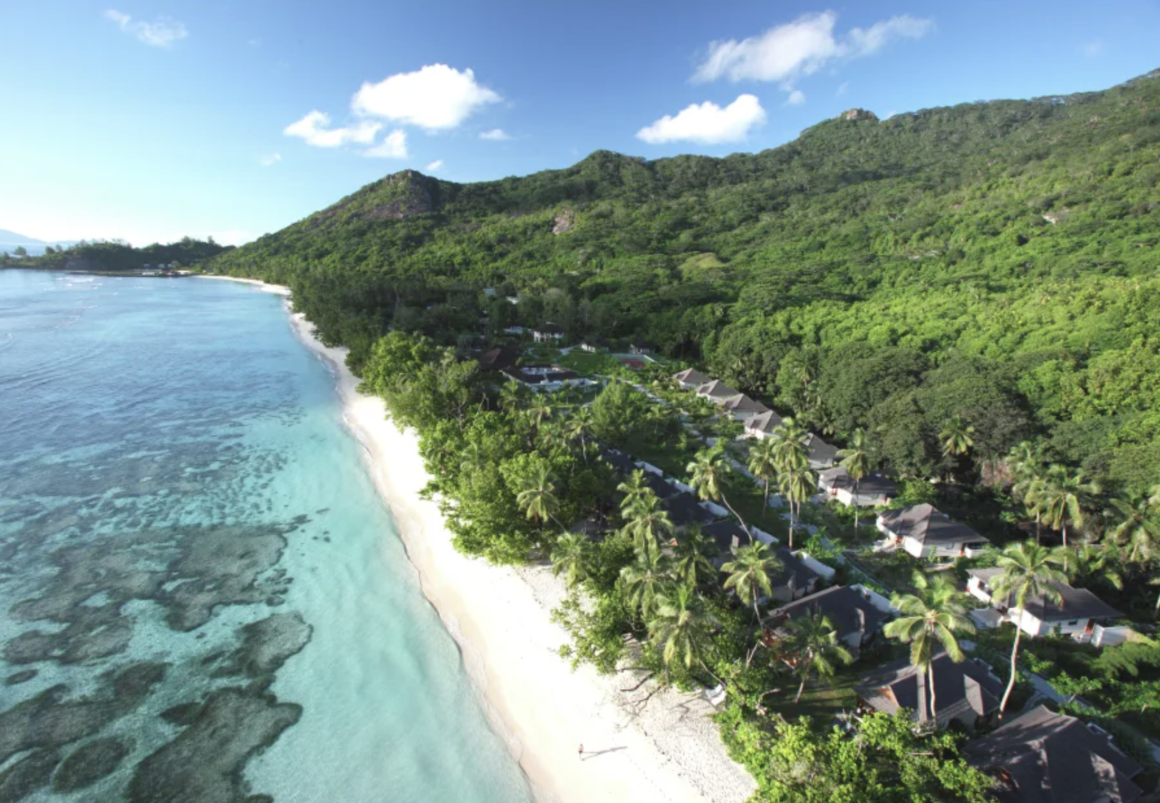 The Hilton Seychelles Labriz Resort & Spa would be nothing without their beaches, so let's talk more about the actual beaches. The resort is situated on a large stretch of beach, but there are several other beaches you can reach, either by walking or hiking. The two beaches located just north of the resort (and a short walk away) are beyond beautiful.
The best part about staying at this resort is, hands down, the seclusion. Even on the main stretch of beach, there's only ever a handful of people within view. You have access to these stunning, pristine white sand beaches and endless turquoise water almost entirely to yourself.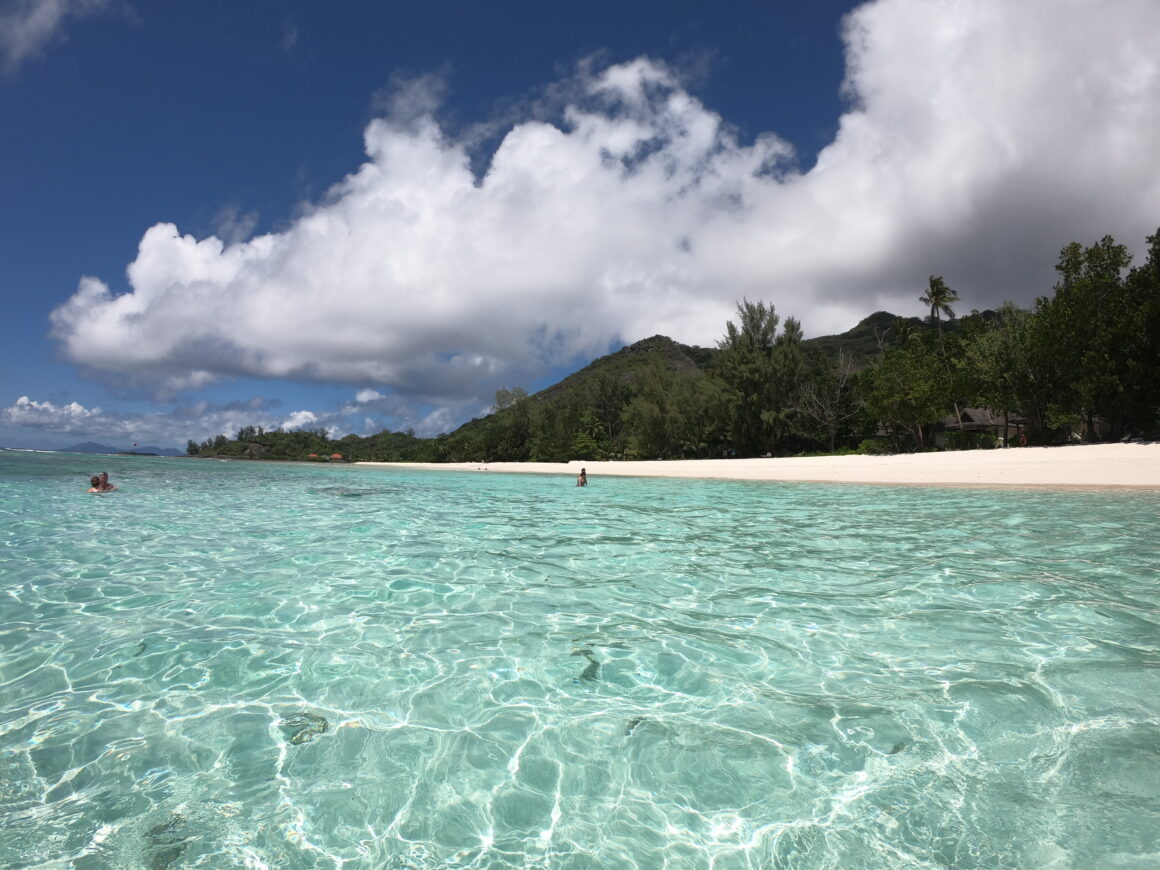 The beaches at the Hilton Seychelles Labriz Resort are some of the most beautiful I have ever seen. Silhouette Island is truly a tropical paradise – and you have it all to yourself.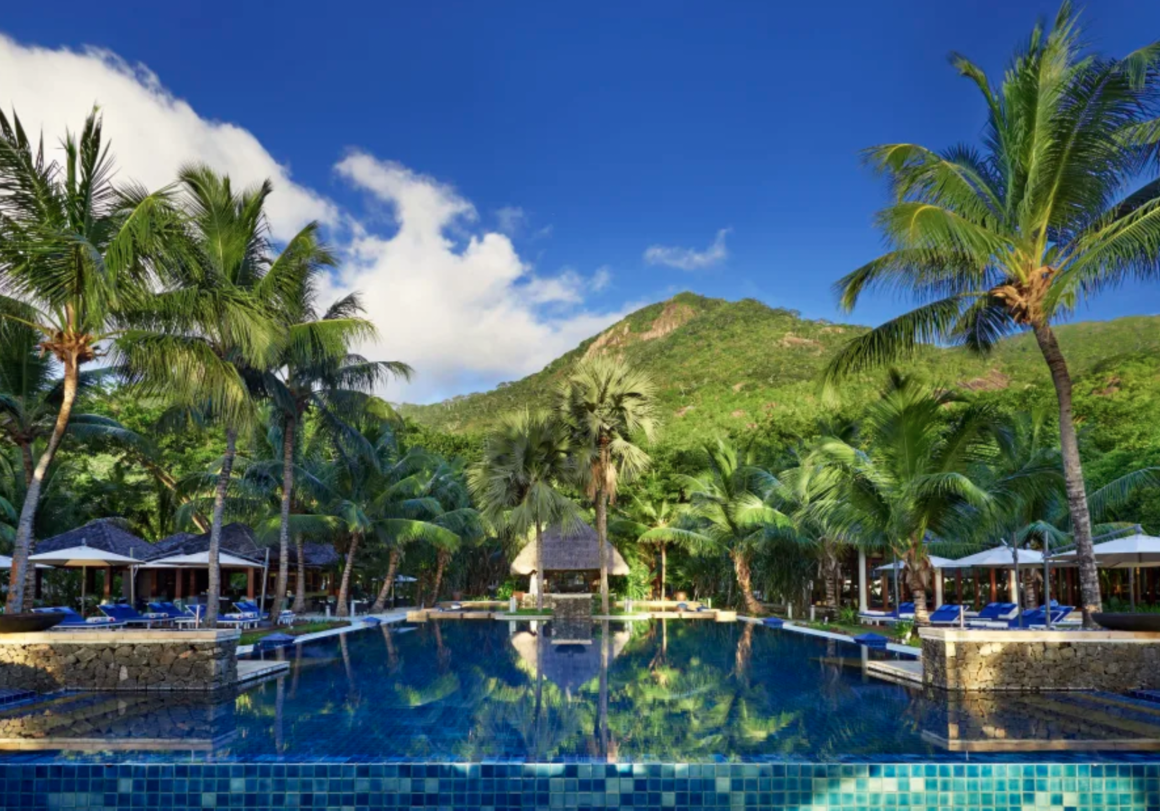 If the beach isn't your thing, you can soak up the sun at the massive pool at the center of the resort. This space is dotted with palm trees and plenty of sun chairs, offering one of the most tropical and serene spaces I've seen recently at a resort like this.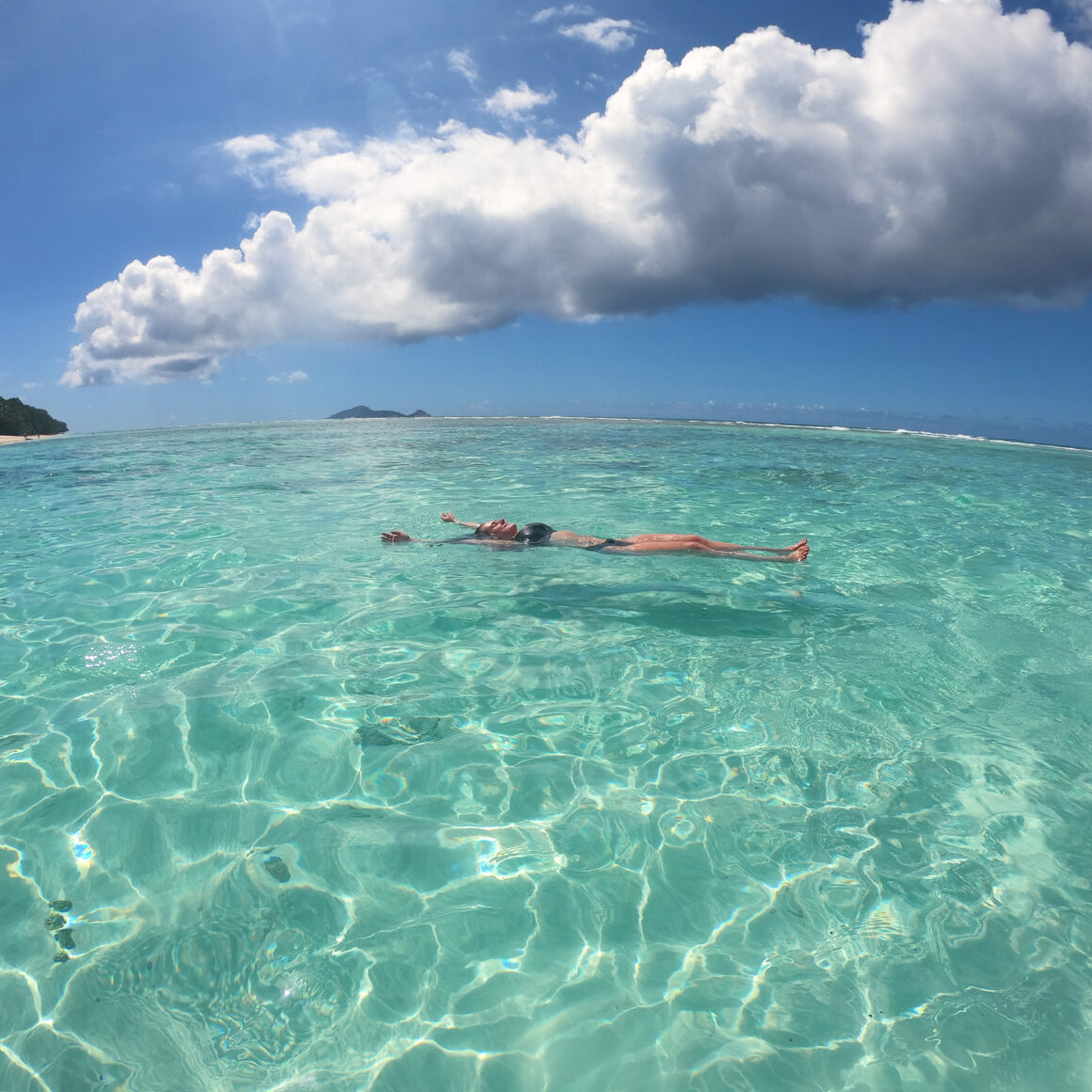 The Pros and Cons
To sum it up, here are my pros and cons when it comes to staying at the Hilton Seychelles Labriz Resort & Spa.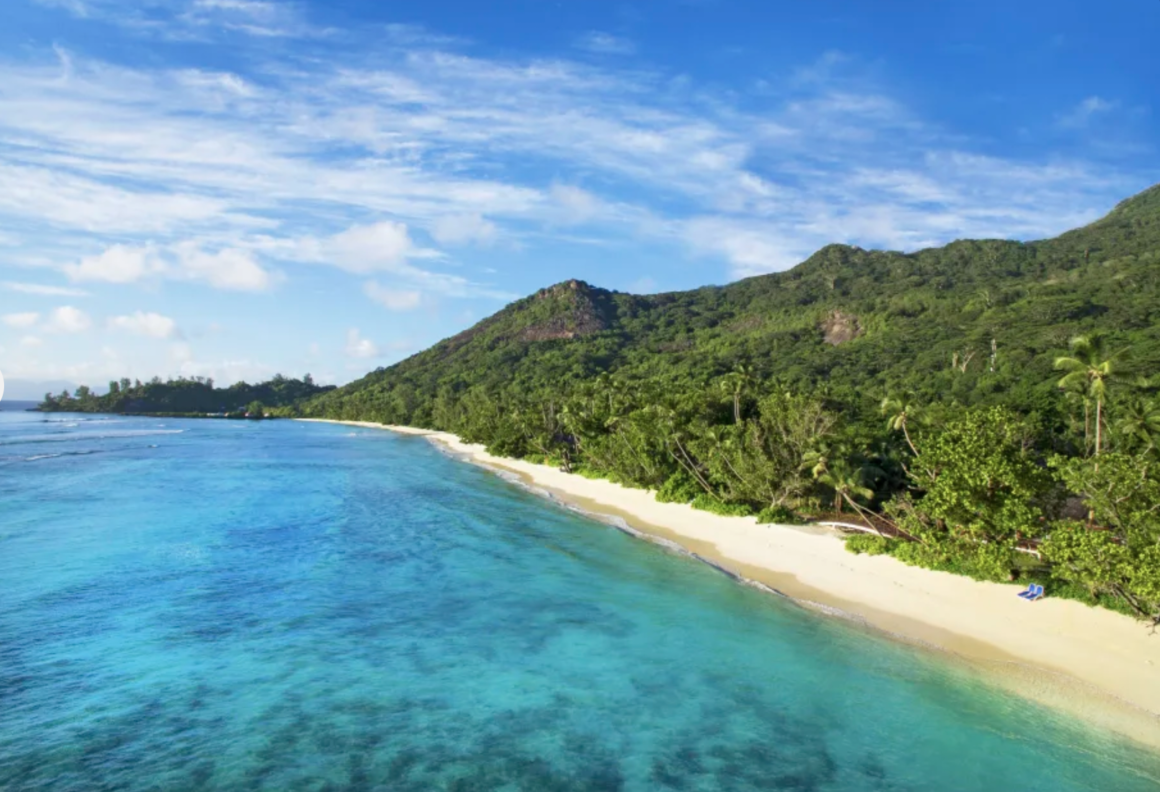 Pros
Child-friendly: The hotel arranges plenty of children-friendly activities to keep kids busy. There's lots to do.
Beautiful scenery: Soak up the beautiful beaches and pool for all types of swimmers
Tropical vibes: You can eat breakfast, lunch and dinner with your toes in the sand
PADI Dive Center
Hiking: Lots of hiking opportunities as well for avid hikers – you can take guided hikes to different parts of the island, or explore with a map yourself
Great accommodations: The hotel offers a great variety of accommodation options, and the villas are simply lovely!
Relaxing spa: This has to be one of the most beautiful spas I have ever seen.
Secluded: If you're looking for a more affordable private island vibe, Hilton Seychelles Labriz will deliver. Despite the size of the hotel, we never felt it was crowded.
Cons
Poor variety of food: Unfortunately, there really isn't a great variety of food at the Hilton Seychelles Labriz, especially for the price point – something that became abundantly obvious when we visited other luxury hotels priced the same.
Bad quality of food: The quality of food is not on par with what you would expect for the price. This mattered a lot for us, but it might not matter as much for you.
No all-inclusive options: You need to budget extra cash to cover costs, because the Hilton will charge for extras.
Secluded: If you seek out social interactions and friends while traveling, you may not be happy here.
Final Thoughts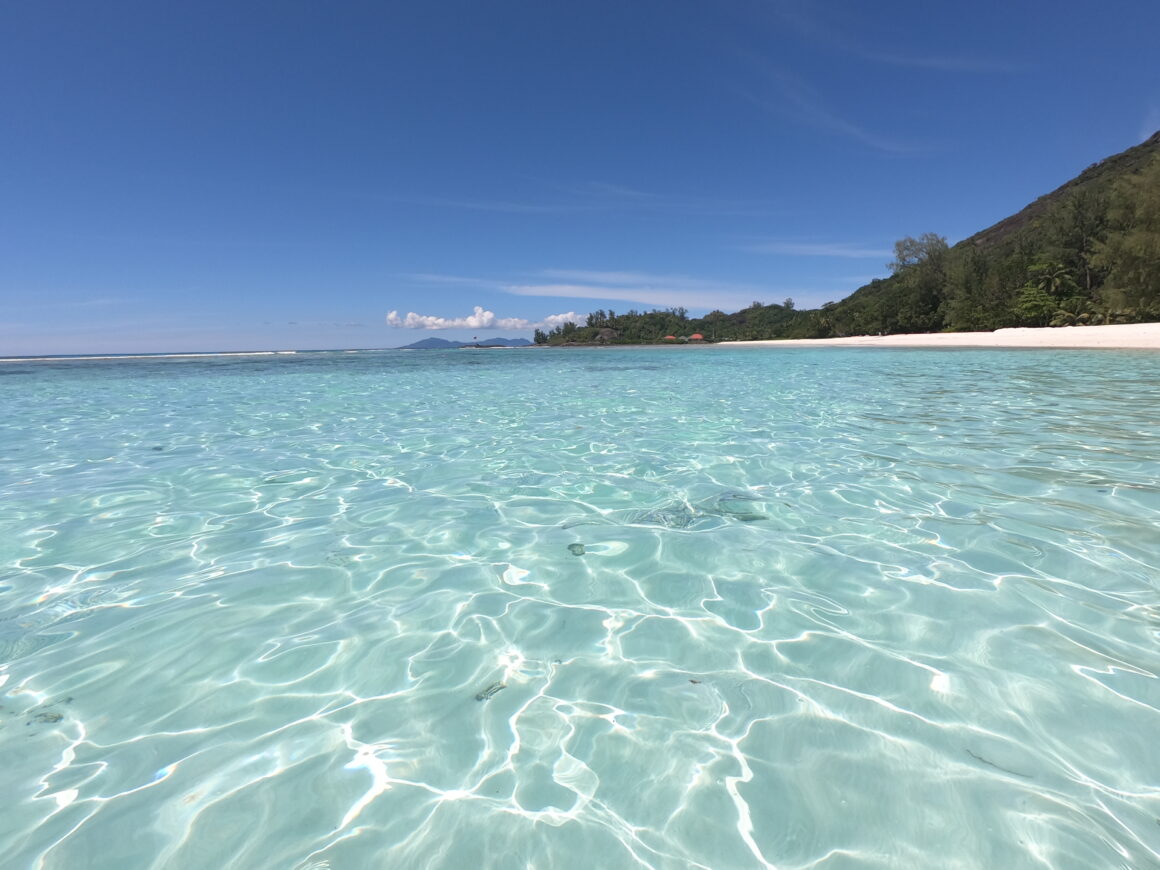 The Hilton Seychelles Labriz Resort & Spa is truly a gem in the Indian Ocean. There are few hotels at this price point that offer you such elegant and private villas with personalized experiences and breathtaking beaches.
At the end of the day, I'd probably only consider staying here again if I brought a family, as their family friendly options make it a nice place for families. The best part about the Hilton Seychelles Labriz Resort will always be the gorgeous Silhouette Island, which highlights the best part of the Seychelles: the natural beauty.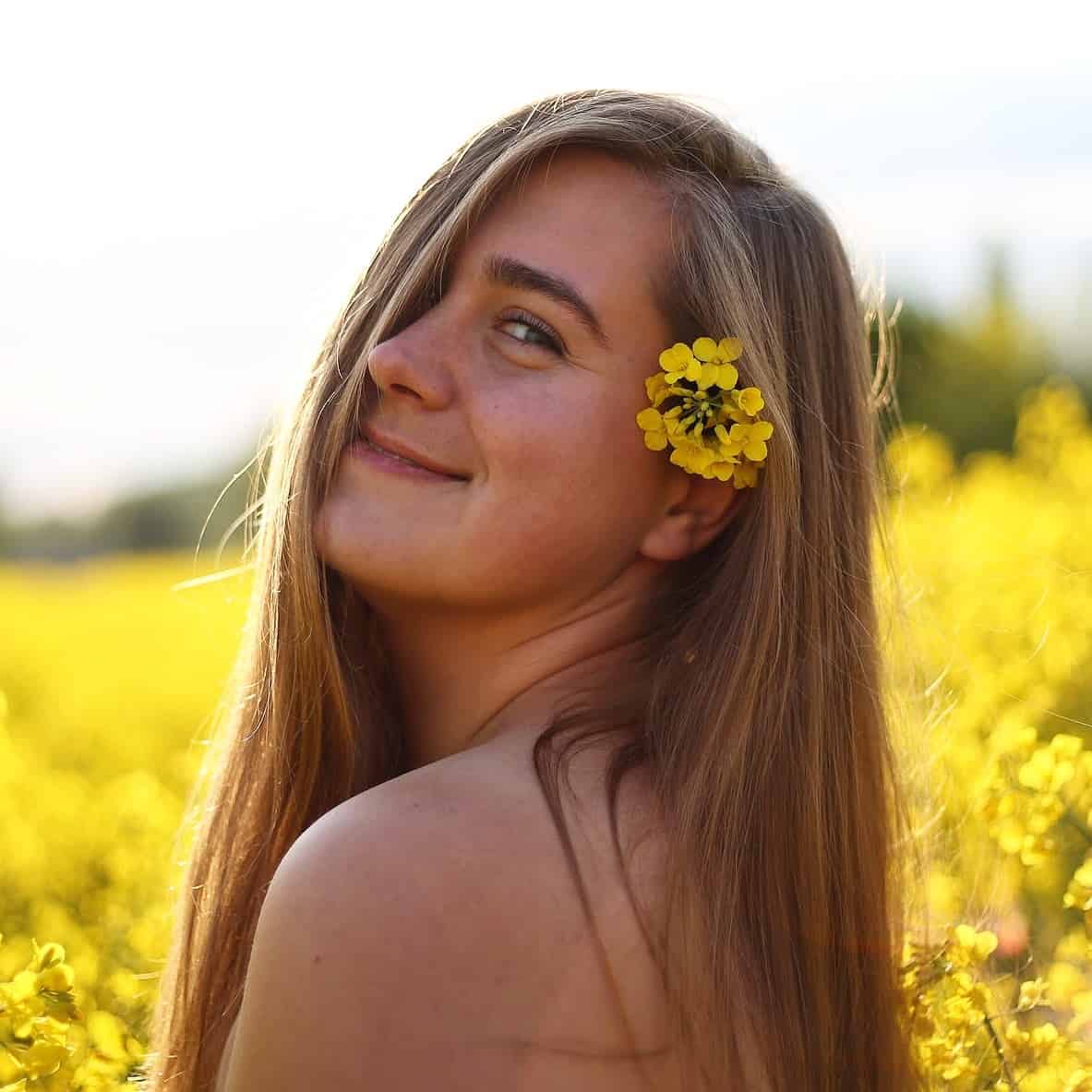 Samantha Tatro is a Czech-American third culture kid who grew up living and traveling abroad. Many years later, after living in California and working as a journalist, she decided to take the leap and move abroad again…this time to Prague, Czech Republic. Samantha started Undiscovered Path Home to help couples and solo female travelers find the courage to visit countries – and locations – off the beaten path. Her work has appeared in Bon Appetit, NBC News, The Adecco Group, and more.