There's nothing better than a fresh loaf of bread or koláč fresh out of the oven…And there are many, many places to try some of Prague's best baked goods. If you're new here, you should know that I'm an expat living in Czech Republic – and I love love love food, especially Czech food. I've written plenty about Prague's best cheap eats as well as Prague's best date night restaurants. But my one true love? Baked goods, especially pastries! And I'm constantly searching for the best bakeries in Prague. No matter if you're searching for the best bread in Prague or the best pastries in Prague, here are my absolute favorite bakeries in Prague.
Looking for the complete breakdown of all my favorite spots in Prague — from bakeries to local Czech food and more? Get my Ultimate Foodie Guide to Prague right here with 70+ restaurant recommendations, from Czech food spots to trendy brunch spots to local cafes!
Best Bakeries in Prague
These are my tried-and-tested bakeries in Prague…so without further ado: here's my complete list of the best bakeries in Prague!
1. Pekarna Praktika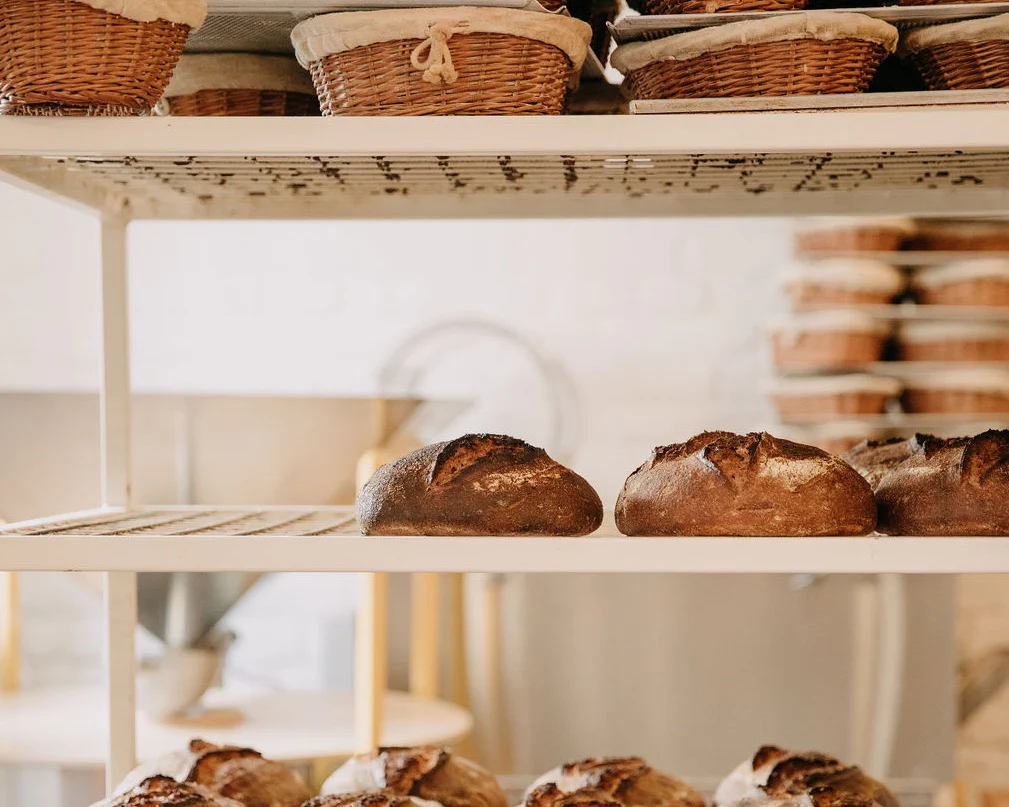 Pekarna Praktika is one of my favorite bakeries in town, and for a good reason. This bakery uses freshly stone-milled flour (milled on premises!), which can be more difficult to work with, but adds so much flavor to their bread.
Their freshly baked bread has to be some of the most flavorful in Prague. These breads often stay good for days (mine often last in sealed containers for a week!) and taste just as fresh as ever, even after days. In addition to breads, Praktika has a small selection of delicious pastries. If you want to visit, be sure to come earlier in the day for the best selection.
2. Artic Bakehouse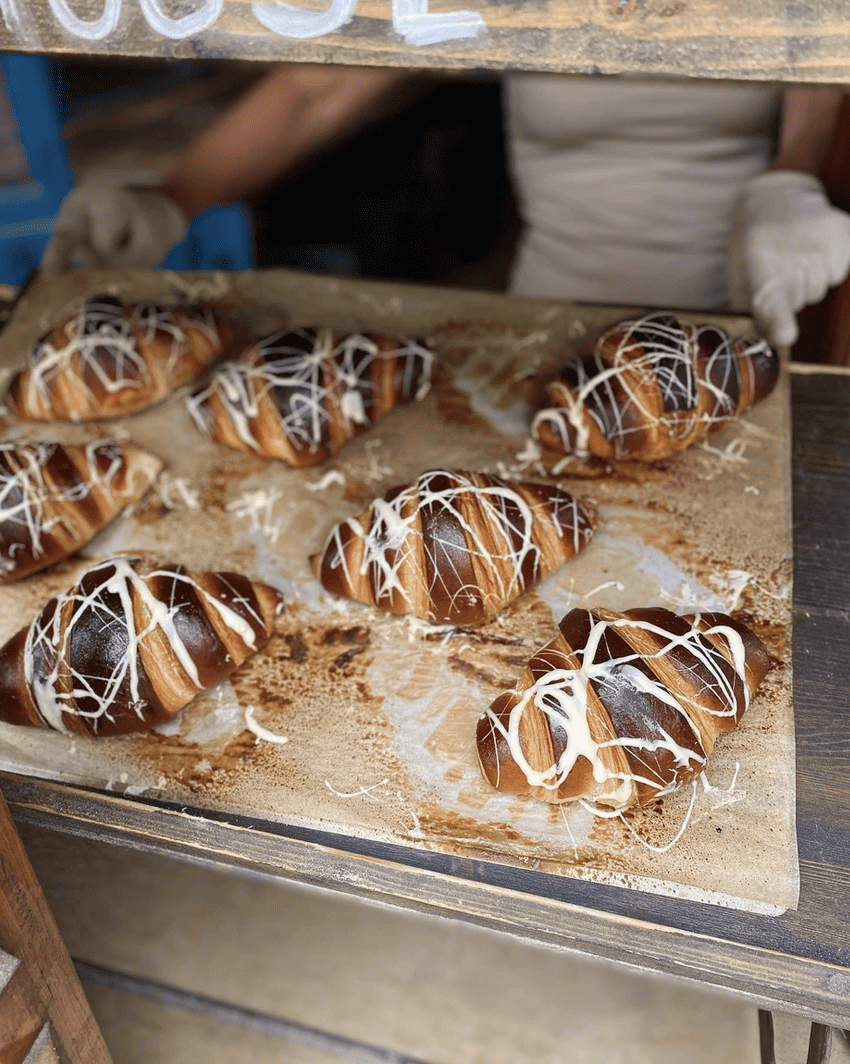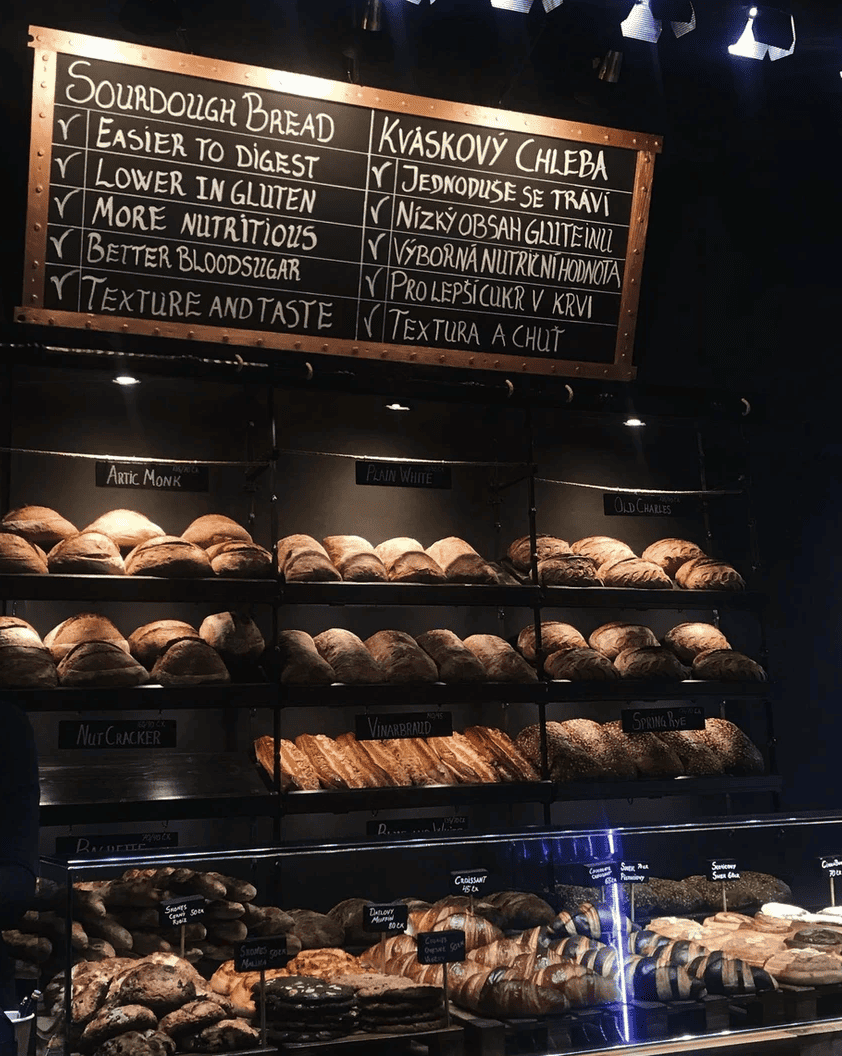 If you've followed me on social media for a while now, you know that Arctic Bakehouse is one of my most-visited bakeries in Prague. This Icelandic bakery was first founded by an Icelandic baker who moved to Prague.
More often than not, I end up stopping at Artic to pick up a loaf of bread and croissant; their shops have great locations for tourists visiting the sights. Some of my favorite finds here include their chocolate croissant, scones, barley bread and Nutcracker bread.
If you're a little hungry, you must take home one of their toasted sandwiches. Their hot-and-fresh sandwiches are a great cheap option, and they're super tasty, too. 
3. Kro Bakery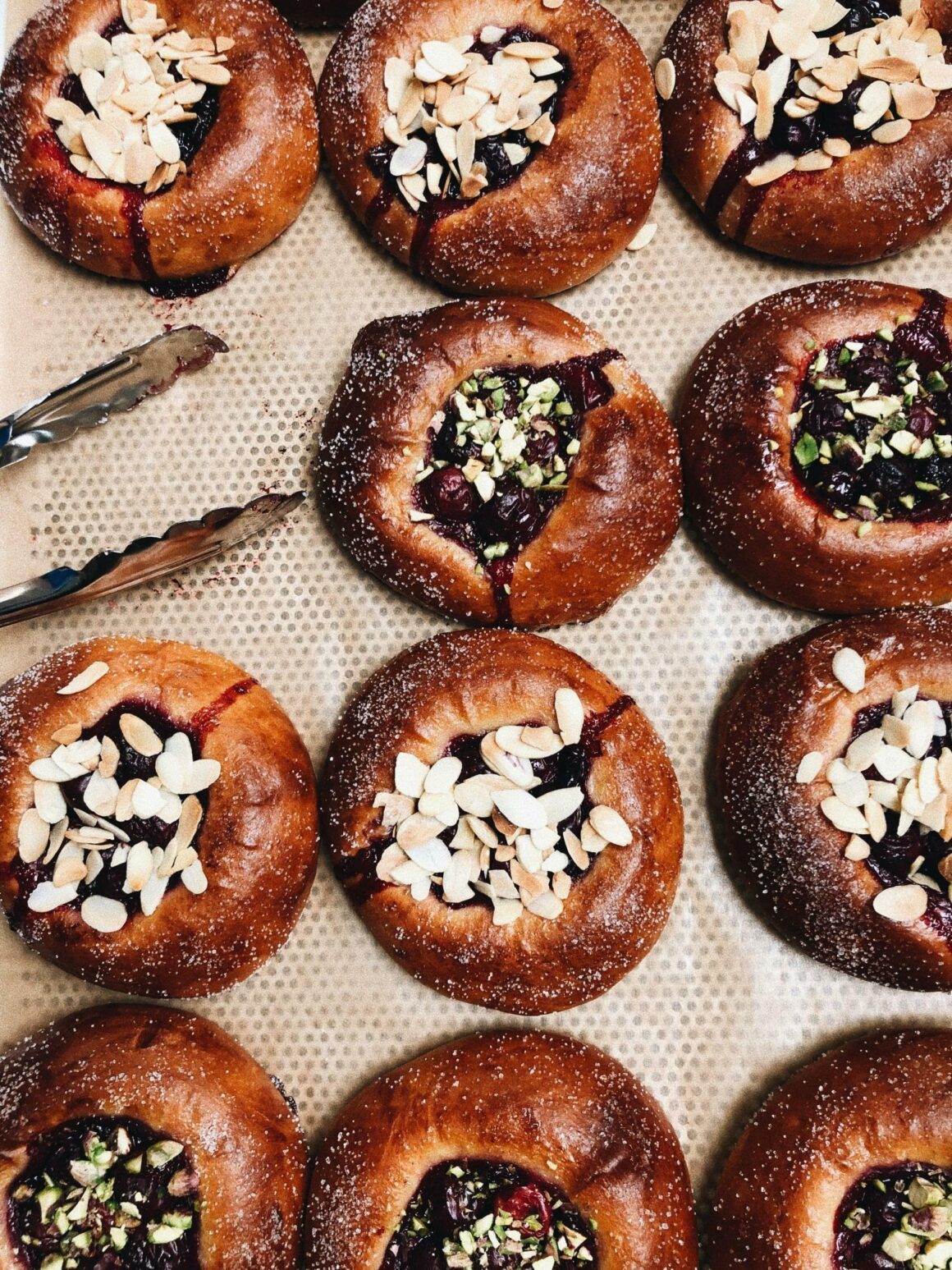 If there's one place I recommend to everyone, it's Kro Kitchen and Kro Bakery. Prague visitors and locals alike love Kro Bakery. The bakery section of the Kro Dynasty includes Kro Bakery & Coffee in Vinohrady and Kro Bistro and Bakery in Vrsovice, two cute spots with some of the best baked goods in Prague. Opt for their stone-milled whole grain flour bread (a personal favorite in Prague) or their sourdough breads. 
The best part about Kro Bakery? Their selection alternates daily. Kro Bakery has some unbelievable danishes as well as delicious croissants. Their almond croissants, in particular, are fantastic: not too sweet, not too overstuffed. Other highlights include their potato buns and their chlebíčky, open-faced sandwiches that make for a great snack.
4. Eska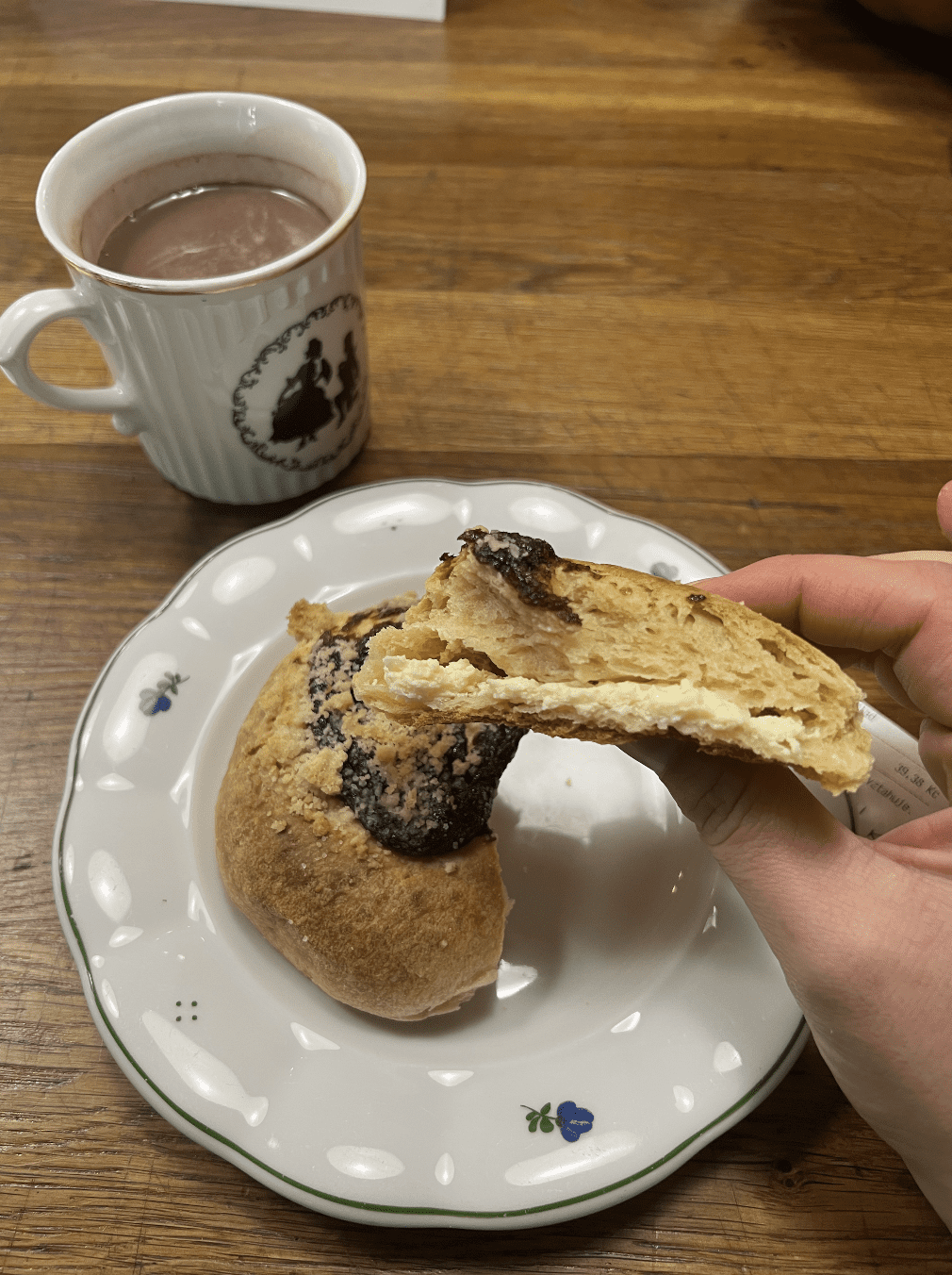 If Czech baked goods are on your list, you simply can't do better than Eska. In fact, Eska is probably one of my favorite restaurants in Prague, period. The bakery arm of Eska Restaurant lives on a back street in Prague's Karlin neighborhood. The modern restaurant sits upstairs, while their bakery and coffee shop as well as their mini grocery store live downstairs.
Eska produces the highest quality baked goods, and their baked goods follow Czech baked goods traditions. Their Czech-style breads are fantastic, of course, but their buchta buns and kolache are also some of the best in Prague. I've also picked up their pre-made sandwiches, which are supremely good. Eska is absolutely one of the best bakeries in Prague, and you simply cannot miss it.
5. Etapa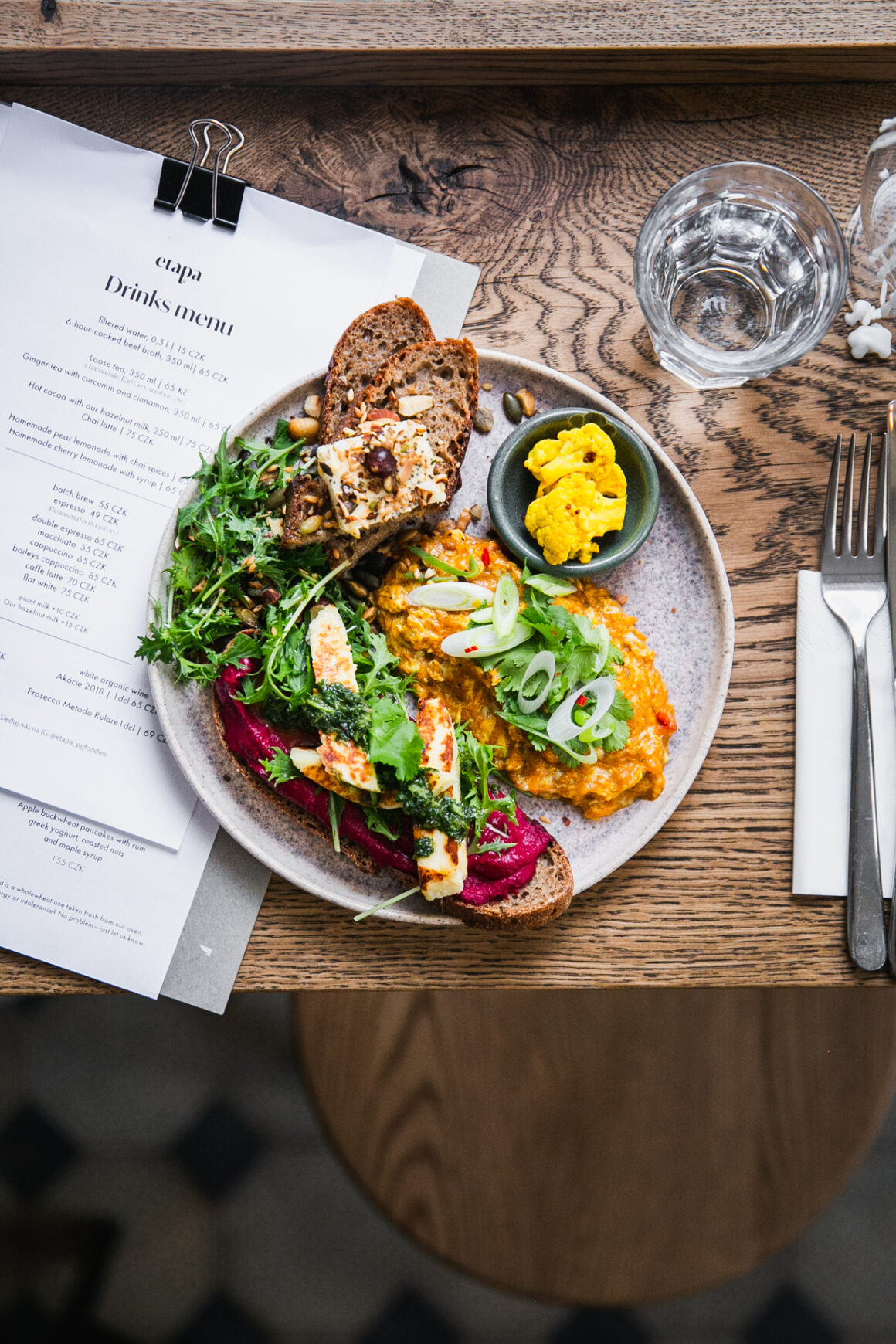 Etapa is so much more than a bakery, but this Karlin spot deserves a mention for their high quality foods. Their 100% whole grain sourdough bread is absolutely delicious, of course, but their loupák rolls (only made a couple times a week!) are some of the best.
This place makes for a great breakfast and lunch spot. At Christmas time, they sell Czech Christmas cookies – a perfect stop on your way home from the Czech Christmas markets. In addition, they make seasonal traditional Czech breads for both Christmas and Easter – vánočka and mazanec, respectively.
6. Alf & Bet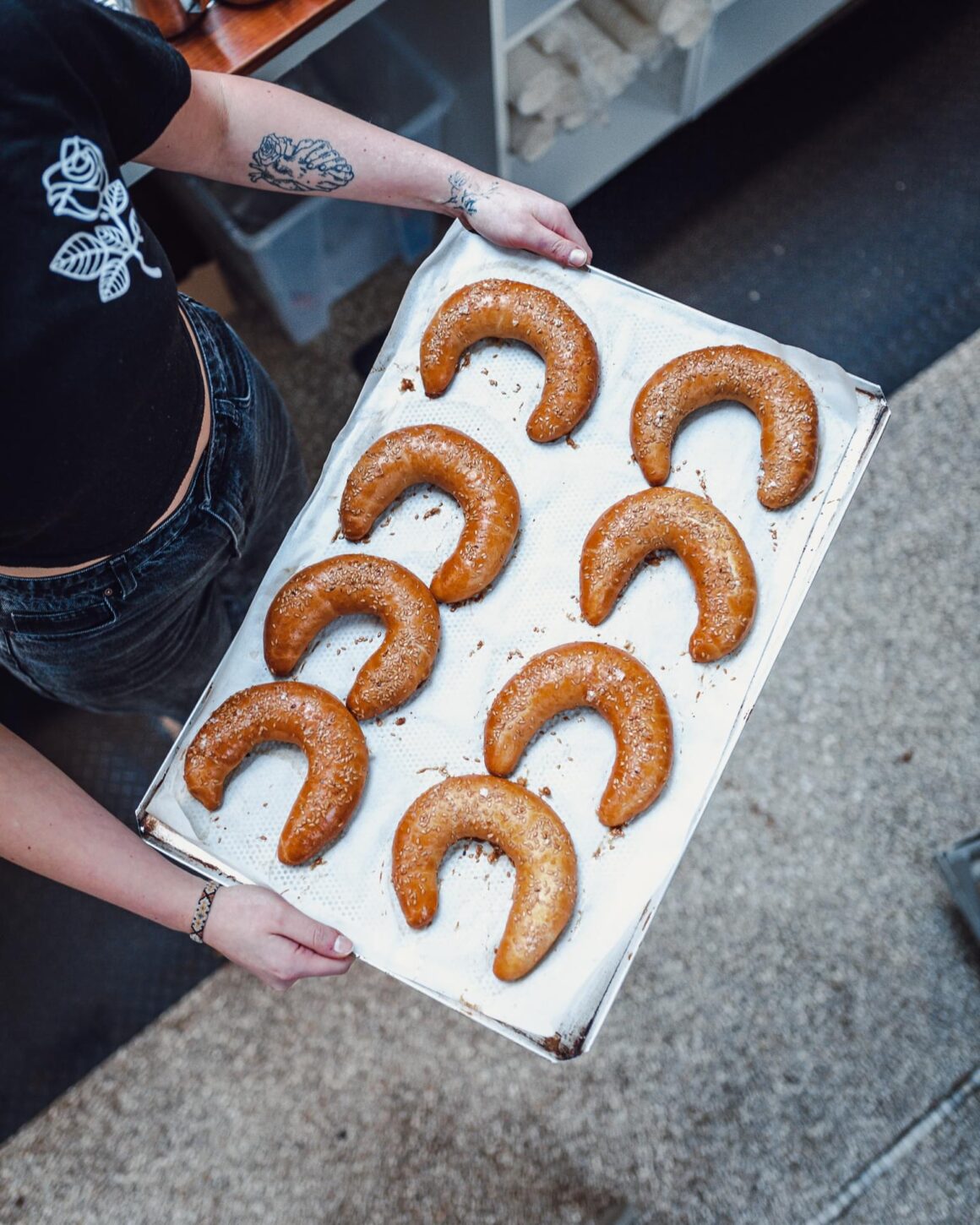 Located in Prague's Palmovka neighborhood, Alf & Bet is a bit of a hidden gem in an otherwise up-and-coming area. This little bakery is in a former industrial space. Not only does Alf & Bet bake amazing bread and pastries, but it also serves some darn good coffee.
Make sure to try their kolache and buchta buns (I try some at every bakery I visit), but don't go home without some of their freshly baked bread, either. If you have a minute, you can always grab a drink and watch the professionals bake bread out back.
7. Bakeshop
Bakeshop may not be the most traditional bakery in Prague, but it is one of my personal favorites. This French-style spot, located in Prague's Old Town, serves up the best darn cakes in Prague, fantastic coffee and hot chocolate and pre-prepared meals. I'll go so far as to say Bakeshop has the best hot chocolate in Prague, no competition.
I'm not a huge fan of the actual baked goods (though the chocolate croissants are decent!), but they do have the very best American-style cake in Prague. The red velvet and American cheesecake? Next level delicious, and the best in Prague, no contest. 
My advice? Stop by Yami Sushi nearby for a romantic date night, then amble on over to Bakeshop for a delicious hot chocolate and a slice of cake. 
8. Antoninovo pekarstvi
What list of the best bakeries in Prague is complete without Antoninovo Pekarstvi?This typical Czech bakery doesn't offer as flashy or refined baked goods as other spots on this list, but it does offer an excellent example of traditional, everyday pastries — the ones you might find at your grandma's house. If you're looking to try traditional Czech baked goods you might not find elsewhere, this is the place to do it. On a Sunday morning, you're likely to find a line inside with locals queuing for their favorites to go. 
9. Tvoje Mama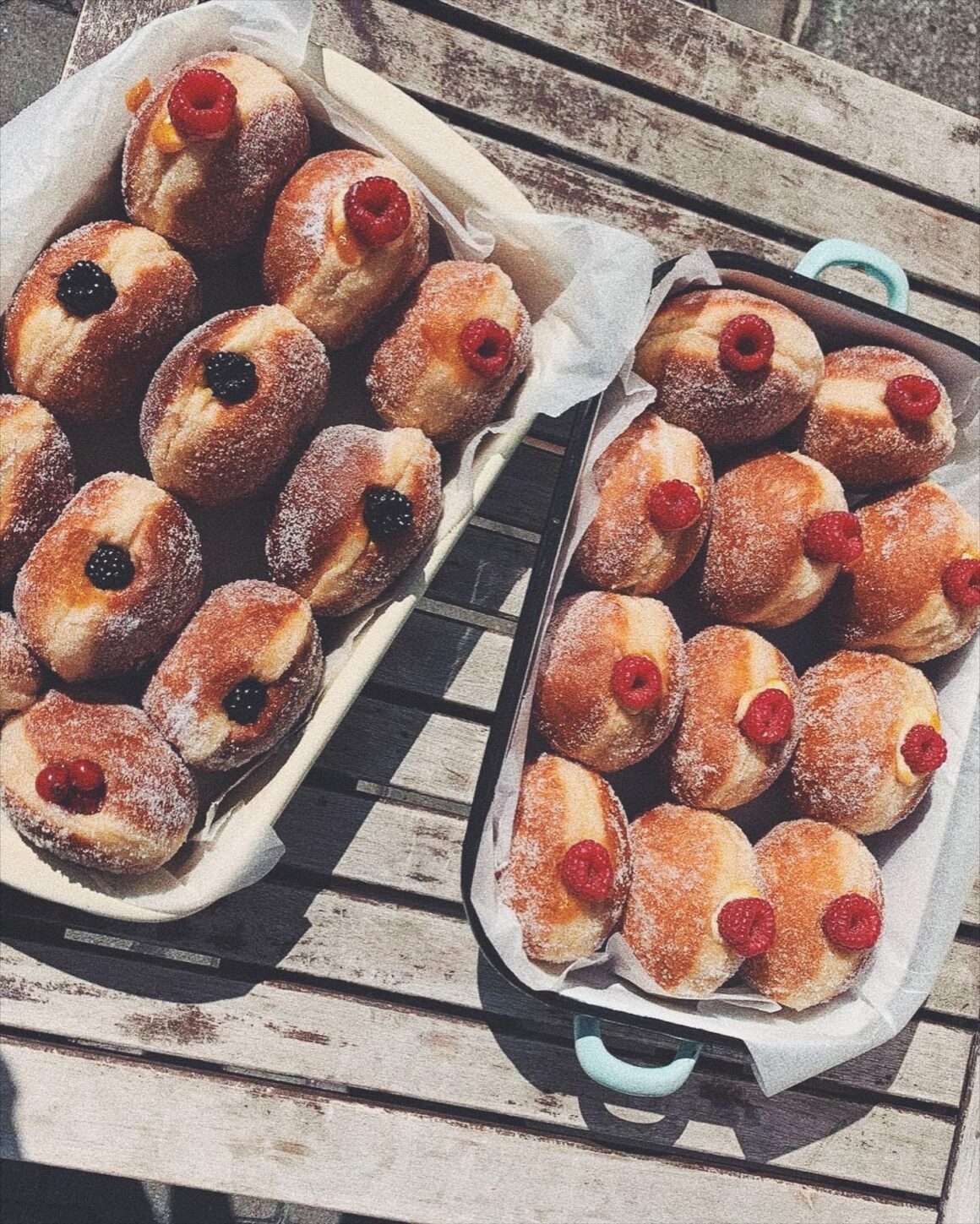 Kavarna Tvoje Mama isn't exactly a bakery, but this coffee shop is home to some of the best baked treats in Prague. I'm adding it here as an honorary best bakery in Prague. This little coffee spot in Prague's Vršovice neighborhood, and on a typical weekend, they may sell out of their most popular pastries. Try their buchta buns, kolache, or filled donuts, but don't leave without trying their coffee. You can take a seat in their cafe, or walk across the street to the park and enjoy your food there. 
10. Kus Kolace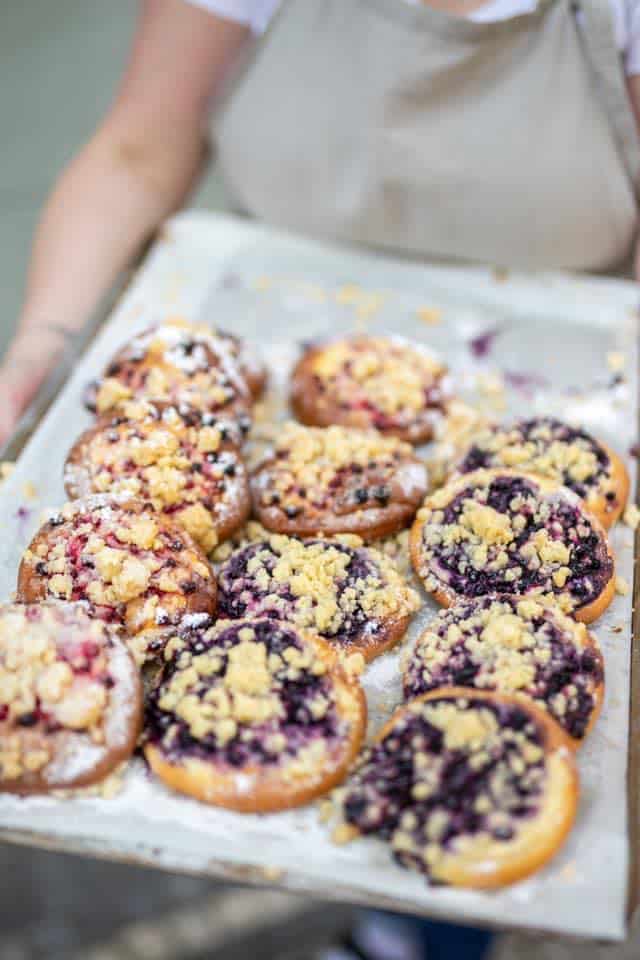 Is there anything better than the Czech koláč? This beautiful pastry is perhaps my favorite in the Czech Republic, and Kus Kolace have absolutely nailed them. This tiny Vinohrady bakery is the trendiest, most delicious place to grab a kolace. Often served in either their blueberry/blackberry variation or their sour red berry (raspberries, black currant, etc) mix, these delicious pastries hit the mark every time.
Beware, visitors: lines on weekend (especially during sunny days!) make it difficult to grab one of the elusive koláče. I'd recommend visiting during the week for optimal koláč-snatching possibilities. If you happen to miss the koláče, don't worry! The rest of their pastries are excellent and well-worth a try.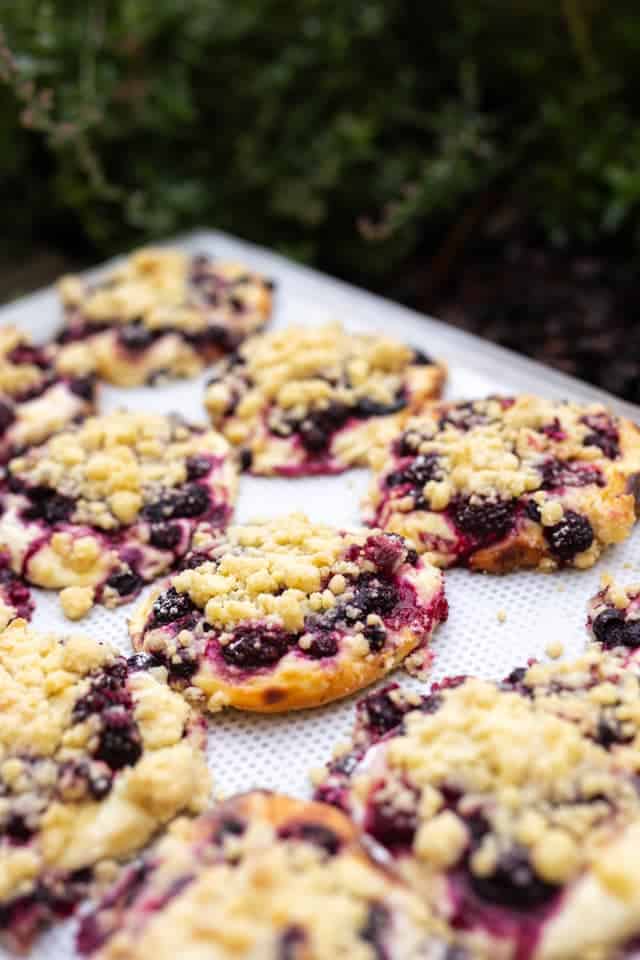 While you're in the area, stop by their sister store next door, Další Kus, which serves up salty and savory baked goods.
11. EMA Espresso Bar
Is there anything better than a coffee spot serving up killer pastries? EMA Espresso Bar has some of the best baked goods in Prague. I'm a big fan of their koláč and buchta, but their sandwiches are also a standout. Pick this spot if you're looking for that trendy, effortless vibe.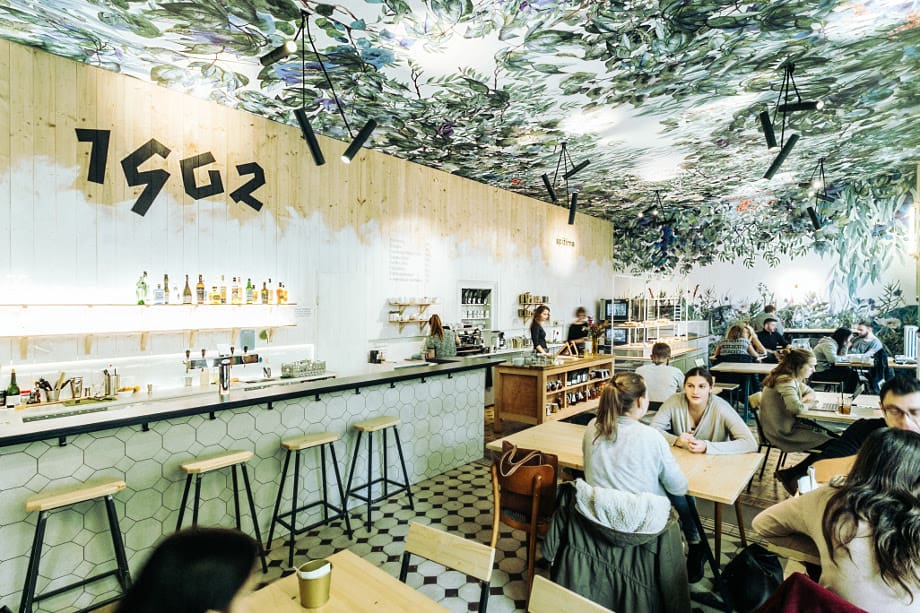 Spižírna 1902 may be a classic brunch spot, but this trendy cafe also serves up a wide variety of Prague's best baked goods. From traditional Czech koláč to more modern cakes, their selection of tasty treats rivals almost any bakery's selection. Pair your selection with their coffee or hot chocolate. You'll fall in love!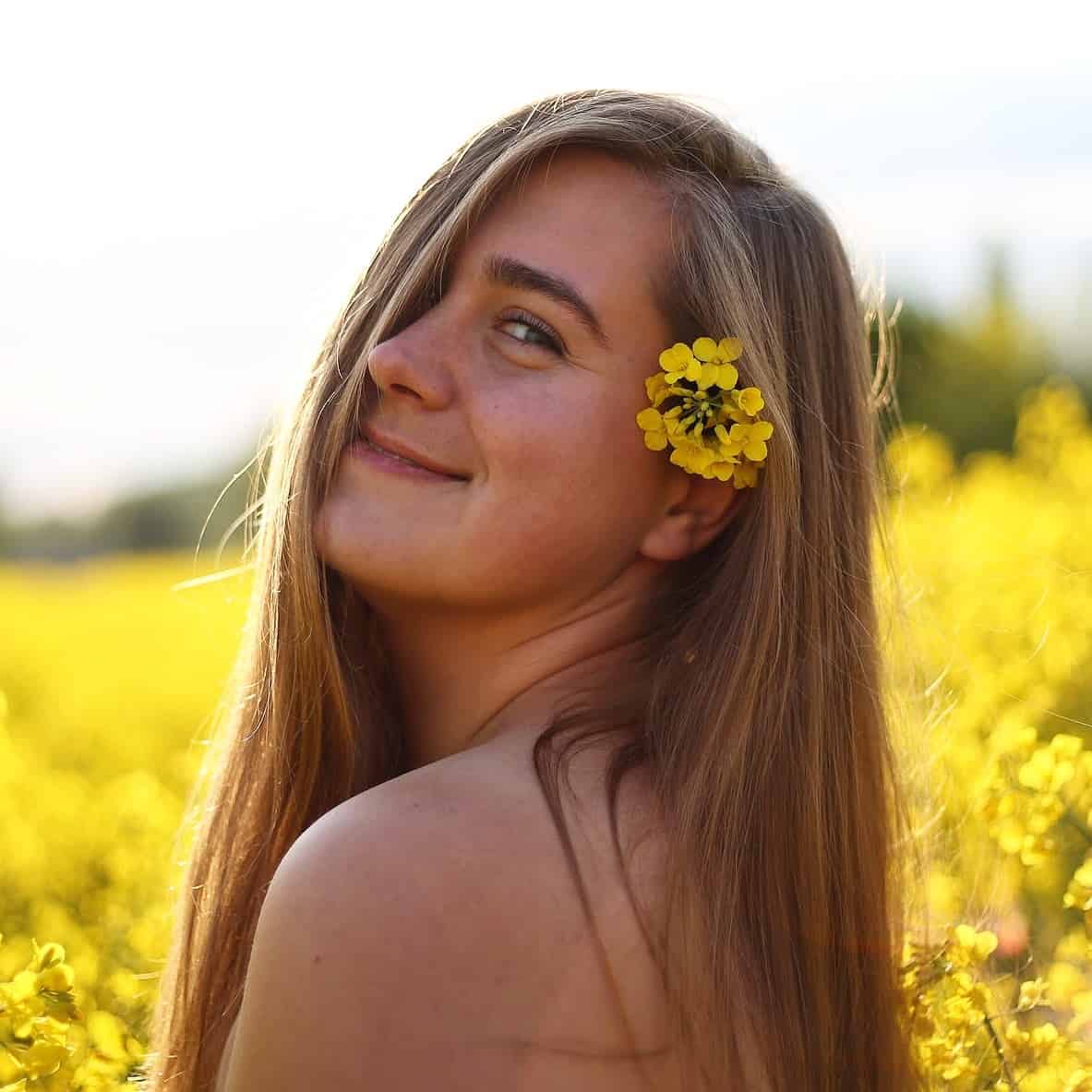 Samantha Tatro is a Czech-American third culture kid who grew up living and traveling abroad. Many years later, after living in California and working as a journalist, she decided to take the leap and move abroad again…this time to Prague, Czech Republic. Samantha started Undiscovered Path Home to help couples and solo female travelers find the courage to visit countries – and locations – off the beaten path. Her work has appeared in Bon Appetit, NBC News, The Adecco Group, and more.