When our family and friends come to visit Prague, they always ask me where to stay in Prague. It can be difficult to understand where is the best area to stay in Prague when you don't know much about the city…or how to get around. Prague neighborhoods are all a little different, and offer their own experiences and pros and cons.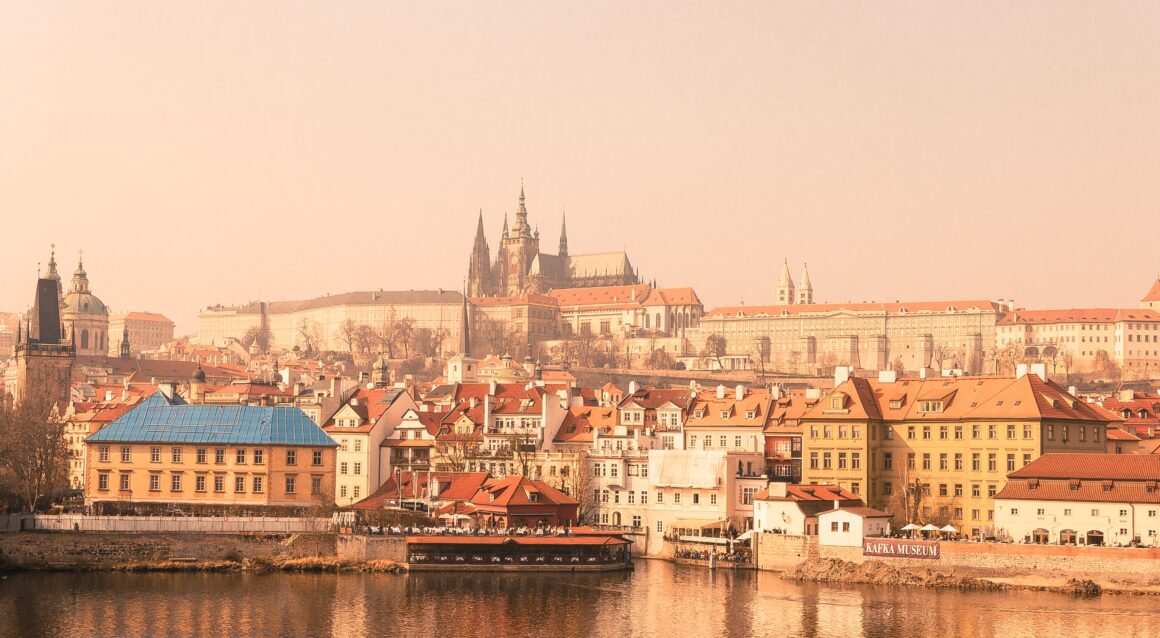 Many tourists come to Prague and plan to stay in the most central location they can find. Oftentimes, that means an overpriced hotel in Old Town. And who can blame them? If you have two or three days in Prague, you want to make sure you'll see all the most important sights. But the truth is that Prague has some of the best public transit in Europe, and even staying in a slightly less central neighborhood will mean just 10-20 minutes on public transit before you reach the downtown area.
By staying in some of the other neighborhoods in the city, you will have more of a chance to experience the amazing cheap eats in Prague, escape the hustle-and-bustle, and enjoy the many green spaces Prague has to offer. Even when you're considering where to stay in Prague for first timers, my answer is the same: skip Old Town, and stay in these Prague neighborhoods instead for the best possible experience.
Like this article? Pin it!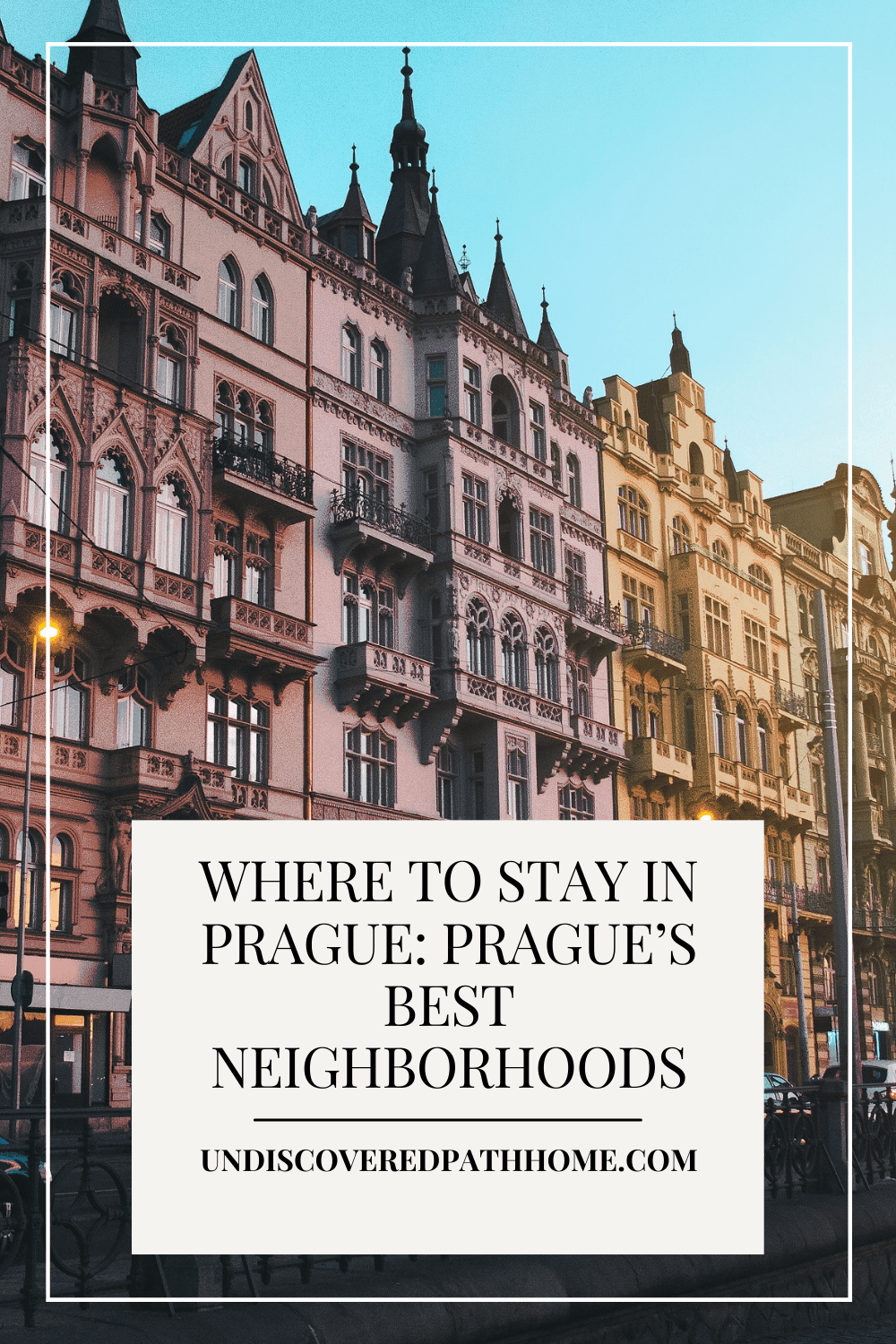 Understanding Prague Neighborhoods
Prague is built around a numbered district system. Understanding the numbering system can help you figure out where to stay in Prague, especially if you're confused about Prague neighborhoods.
When you're looking at a map of Prague, consider staying in Prague 1 through Prague 10 (I'll dive deeper into some of these neighborhoods below). Prague may look small, but it's actually much, much bigger than you expect. Staying in Prague 1 – 10 will ensure you stay in a somewhat central location for visiting sights around town.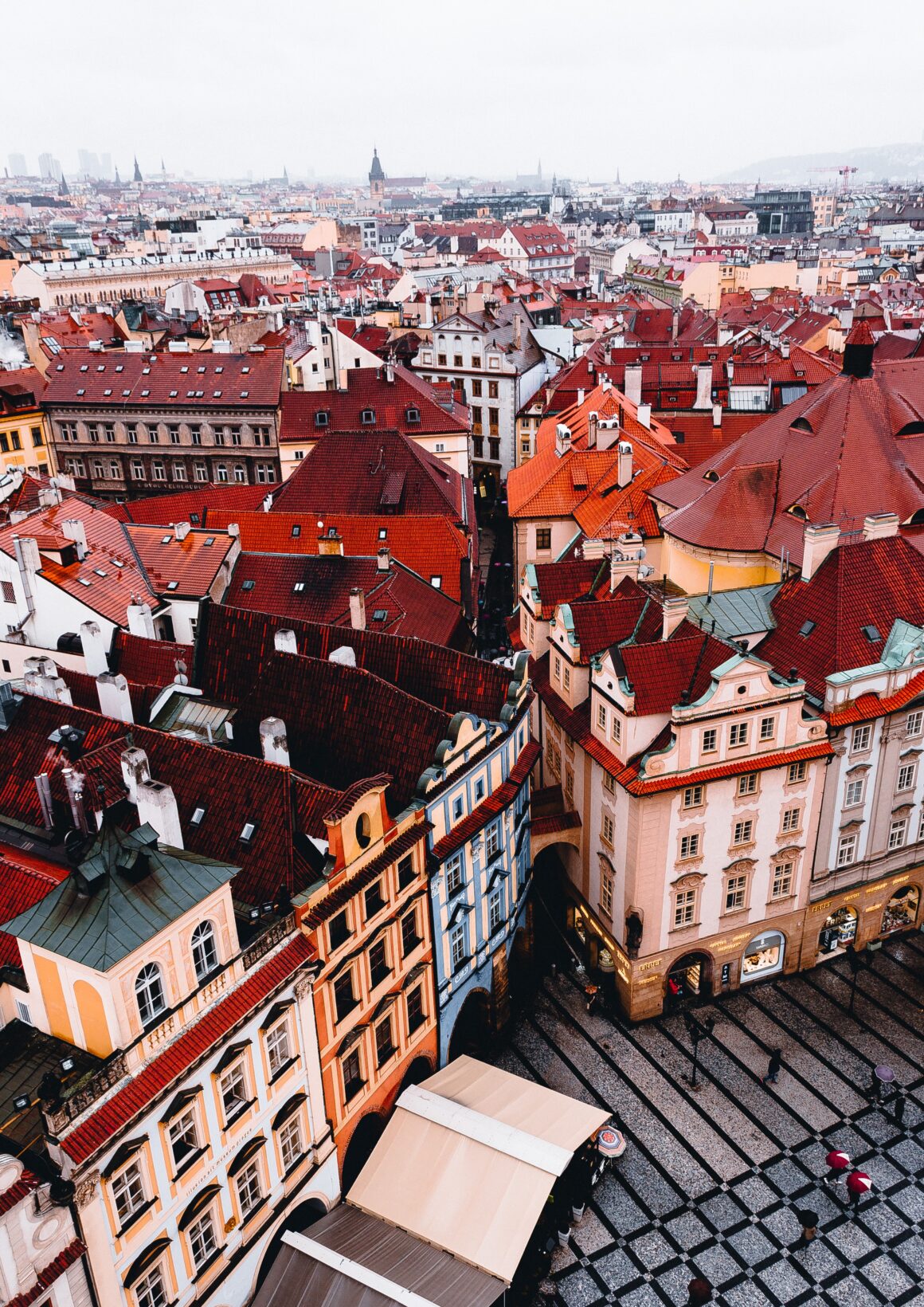 Prague 1 is Old Town, and it's the heart of the tourist district. Many of the most beautiful areas of Prague are in this section of town, and this area draws many tourists as well. More on that, later. Prague 2 to 10 spiral around Prague 1 like a shell…But it's not always a perfect spiral.
Most Popular Neighborhoods for Prague Tourists
When tourists come to Prague, it can be difficult to decode Prague neighborhoods. Some of the cool neighborhoods in Prague might look far away on a map, especially if you're visiting Prague for sightseeing.
The oldest and most historic parts of Prague, like Stare Mesto and Mala Strana, may look like the perfect places to stay during your Prague trip. But these areas are often overpriced, noisy, and crowded due to the large number of tourists visiting Prague. Plus, at night, they are filled with partygoers, gentlemen's nightclubs, and prostitutes. It's not always the charming experience that you want when visiting Prague.
Alternatively, areas like Vinohrady and Žižkov, located just 10 – 15 minutes outside of downtown Prague with the metro, offer much more peace and quiet…and much better restaurants, too!
But unfortunately, despite all of this, most tourists end up staying in Stare Mesto and Mala Strana when visiting Prague. These Prague neighborhoods are beautiful to visit, of course, and I often spend time wandering these streets… but when you're picking where to stay in Prague, I'd steer clear of staying in these areas.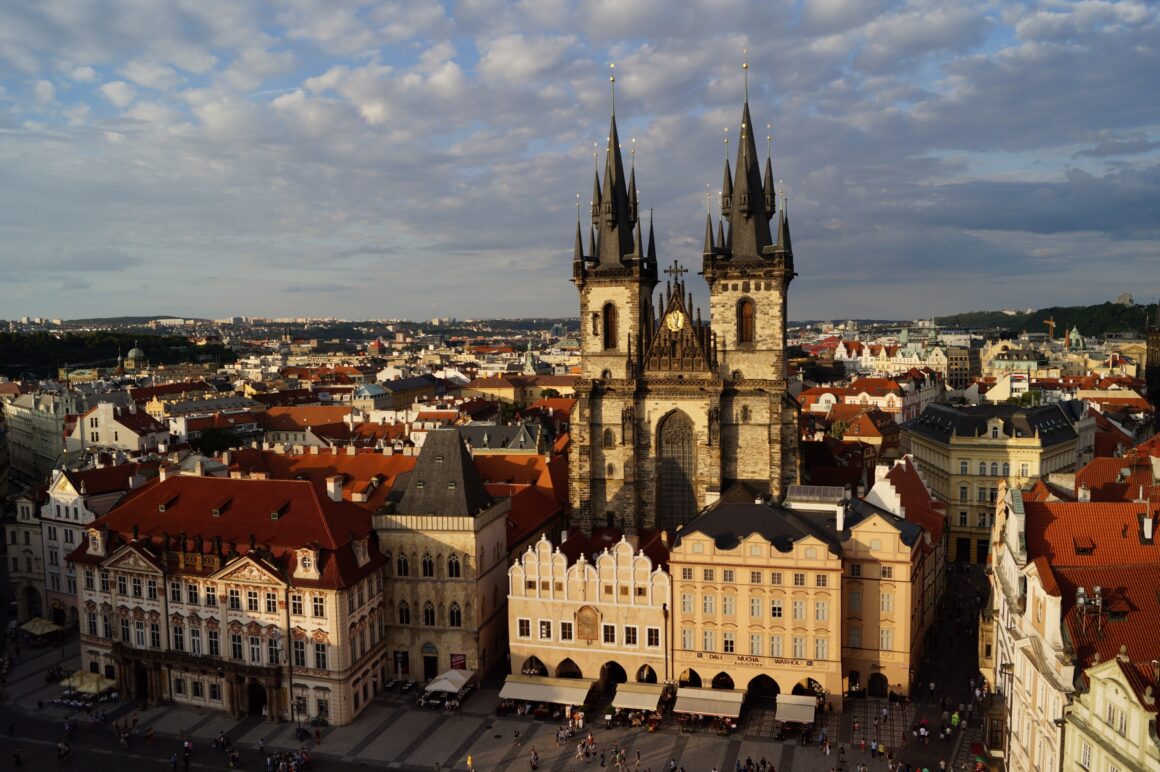 Where to Stay in Prague as a Tourist, According to a Local
Many neighborhoods of Prague have their own vibe and their own personality. When you're picking where do you want to stay in Prague, it's important to consider all the factors. Do you feel comfortable taking public transit? Do you want restaurants nearby? Are you looking for that Prague hipster neighborhood that gives you the right vibes? Here's everything you need to know about where to stay in Prague as a tourist – from this local's perspective.
Vinohrady (Where to Stay in Prague for Foodies)
Looking for my absolute favorite place to stay in Prague?
Vinohrady is one of those aforementioned Prague hipster neighborhoods, but this beautiful Prague neighborhood – located just east of the river – is the perfect place to stay when visiting Prague. This relaxed neighborhood gets its name from the castle's vineyards which once lined the hilly area above Old Town. These days, it's one of the most popular neighborhoods in Prague to live in, especially for expats.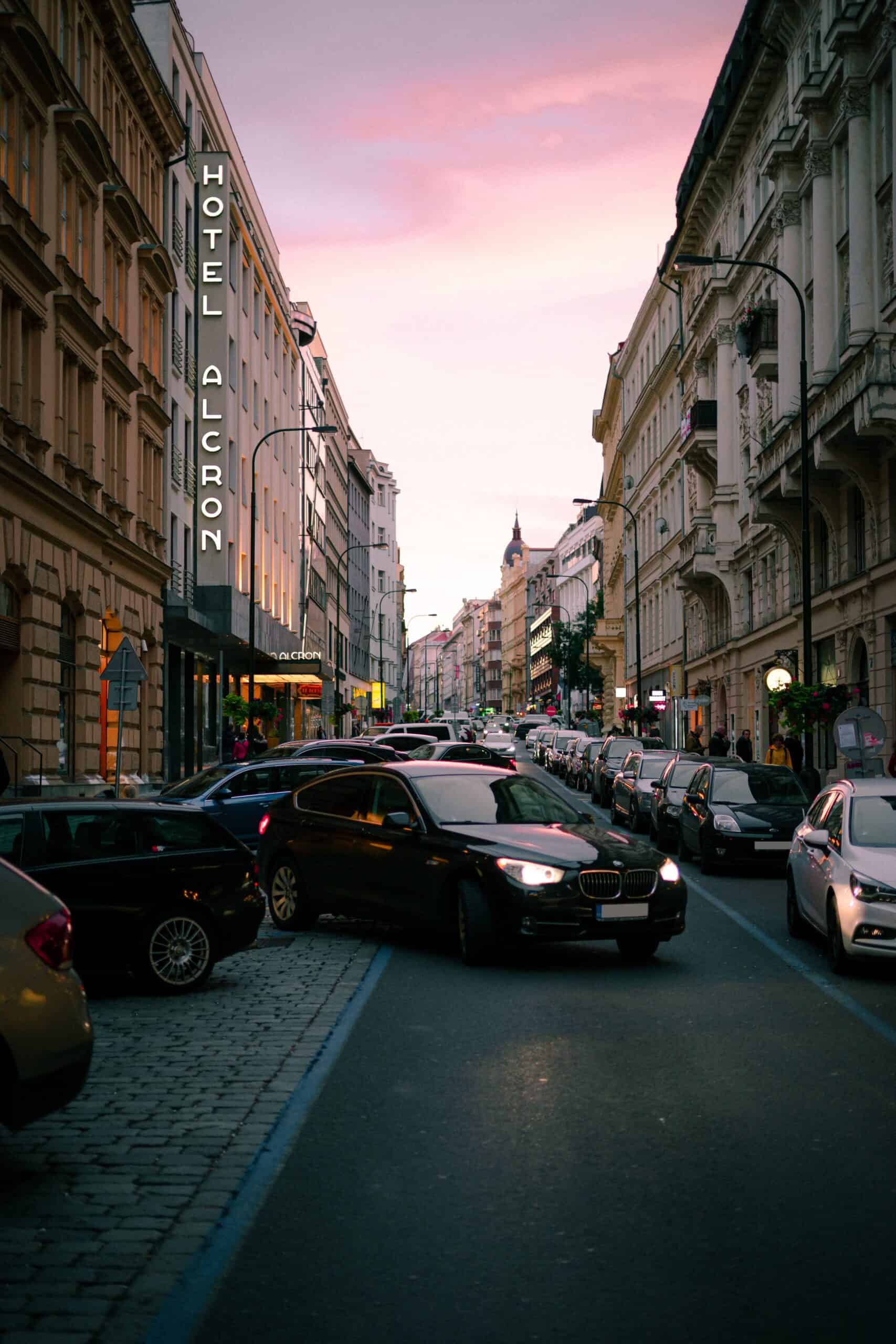 It's much more than that, though. Vinohrady has some of the city's best restaurants, cafes, bars, and clubs. You can find plenty of traditional Czech food mixed with a wide variety of cuisines, cocktail bars, wine bars, and fine dining options. It truly is one of the best neighborhoods in Prague. It's also one of the most vibrant gay neighborhood in Prague, and all of Europe. This Prague neighborhood has something for almost everyone!
The best part? This neighborhood can be reached by foot from Old Town, but you can also take the metro, bus or tram for an expedited 10-15 minute commute home. You'll never have a problem getting around from Vinohrady.
In Vinohrady, you'll find plenty of hostels, hotels, and apartments for accommodation options. The neighborhood is home to some of Prague's busiest streets, so make sure to stay off the main streets.
Žižkov (Where to Stay in Prague for Nightlife)
Žižkov borders both Vinohrady and Stare Mesto, and many younger travelers will stay in Žižkov when they're trying to escape the hustle and bustle of downtown Prague. This hip neighborhood is part of Prague 3, and the central location near Old Town makes it an absolutely perfect place to stay for almost everyone.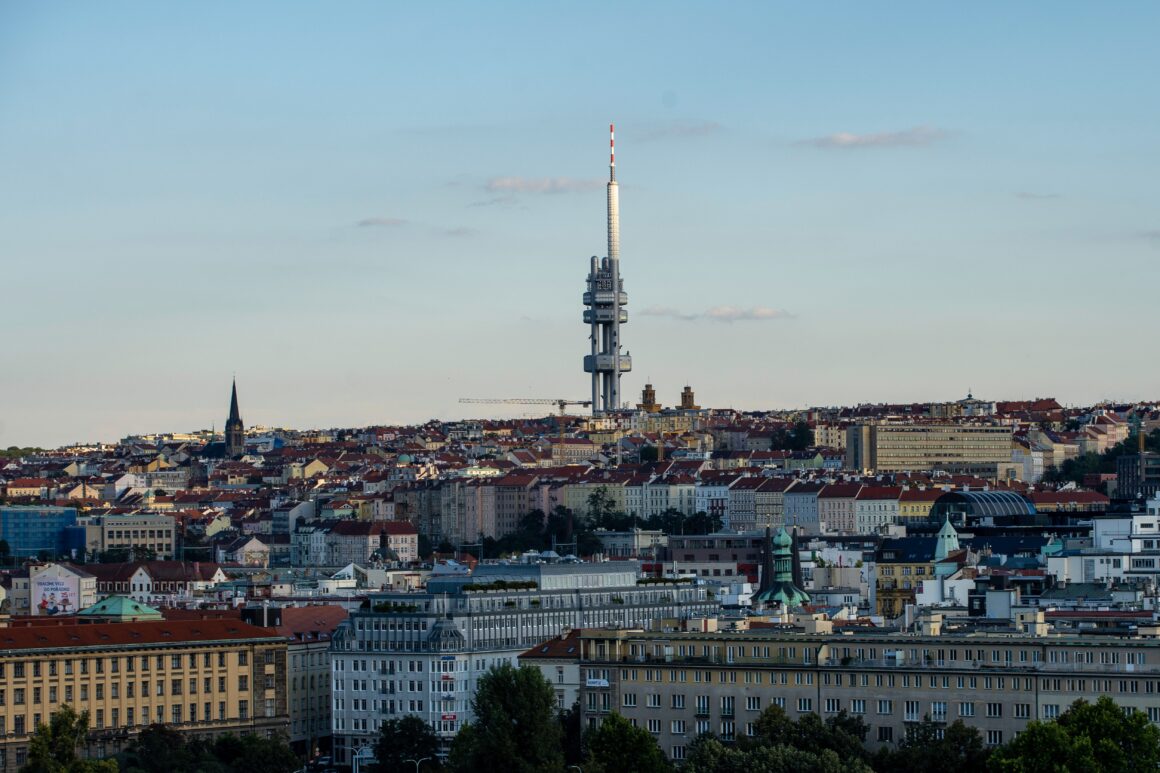 One of the biggest perks when staying in Žižkov? The nightlife. Žižkov is home to more bars per square kilometers than anywhere else in Europe. As a result, the neighborhood comes alive at night as well as the daytime. It's one of the liveliest neighborhoods in the city.
Žižkov is perfect for public transit, too. It's right next to the main train station and the entire area is serviced by many buses, trams, and a few metro stops.
This Prague neighborhood has some of the city's most affordable accommodations, too, from hostels to Airbnbs to hotels. It's one of the many reasons it's an excellent place to stay when you are visiting Prague.
Karlin (Where to Stay in Prague on a Budget)
Karlin is located next to Old Town on the northeastern side of Prague. In the past, this neighborhood had a reputation for being dangerous, old, and rundown. The neighborhood sustained major damage during the 2002 floods in Prague, and as a result, Karlin rebuilt and renovated. Today, it's one of the most popular neighborhoods of Prague.
One of the best reasons to stay in Karlin? The walking distance to Old Town. A 10-20 minute walk will put you right in the heart of Old Town. Karlin is also serviced by a metro line, trams, and buses. You'll always be able to get home to Karlin.
Most importantly, this neighborhood is quieter and more peaceful thanks to its residential status. Staying in Karlin will give you a great taste for life in Prague for everyday folks. Karlin is one of the cool neighborhoods in Prague because of its amazing restaurants, bustling bars, and green space. The neighborhood doesn't have a ton of accommodation options, but the options tend to be much cheaper and more affordable than Old Town spots.
Nové Město/New Town (Where to Stay in Prague for First Timers)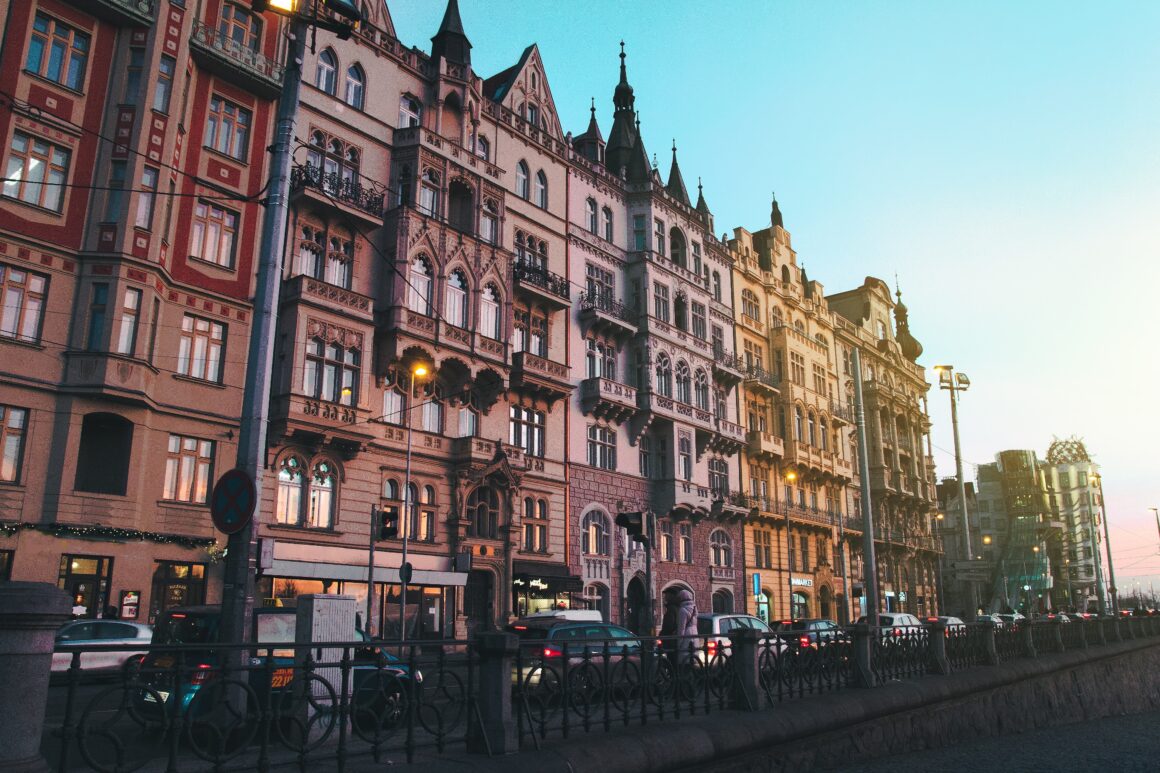 When our wedding guests came into town and asked us where to stay in Prague for first timers, we recommended they stay in Nové Město, or New Town. This neighborhood, located a little further south along the river, is close to all of the main tourist sights in Prague without being directly in downtown Prague.
You're close to all the action, but there are much fewer crowds and the neighborhood is much more quiet. That's why it is the perfect place to stay in Prague for first timers and tourists looking to sight-see.
Nové Město also has much better restaurants than Old Town, from traditional Czech food to other cuisines from around the world. The further you go from the center of Prague, the quieter and more calm the neighborhood becomes. The nightlife might not be as bustling as other neighborhoods, but it's still a wonderful, central location to stay.
The neighborhood is well serviced by public transit, of course, especially trams and buses. But the best part about staying in Nové Město is that you can really walk to just about any tourist spot you want to visit, no problem.
Holešovice/Letna (Where to Stay in Prague for Repeat Visitors)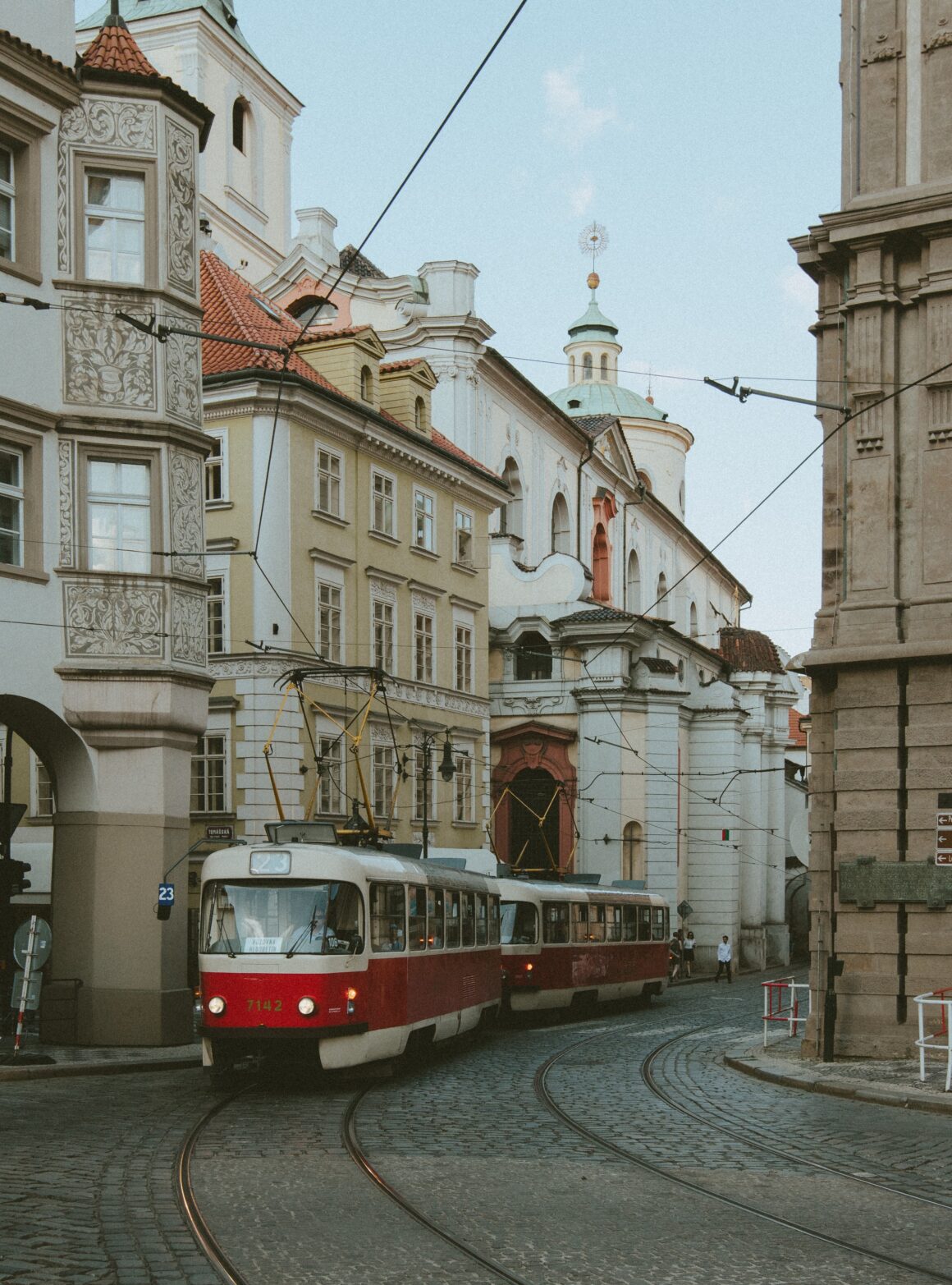 If you really don't want to stay near the sights, and instead want to opt for a cool neighborhood, why not check out the Holešovice/Letna area? Not many people recommend this part of town when people consider where to stay in Prague, but I absolutely love the Holešovice and Letna areas of Prague for their unique vibes and relaxed atmosphere.
The Holešovice/Letna area is further from town and has less metro access, but the neighborhoods are serviced by trams and buses that will connect you with downtown Prague.
This neighborhood has more hip areas as well as industrial and more up-and-coming spots. It's a totally different way to experience Prague, and it's especially interesting to stay here if you've already spent some time in Prague beforehand.
Picking a Prague neighborhood for your trip
When deciding on a neighborhood, consider what you want out of your trip. Are affordable accommodations important to you? Would you prefer to be within walking distance of major sights? Do you want to stay in a locals-only neighborhood? Consider what you want out of your trip, and then decide on the neighborhood!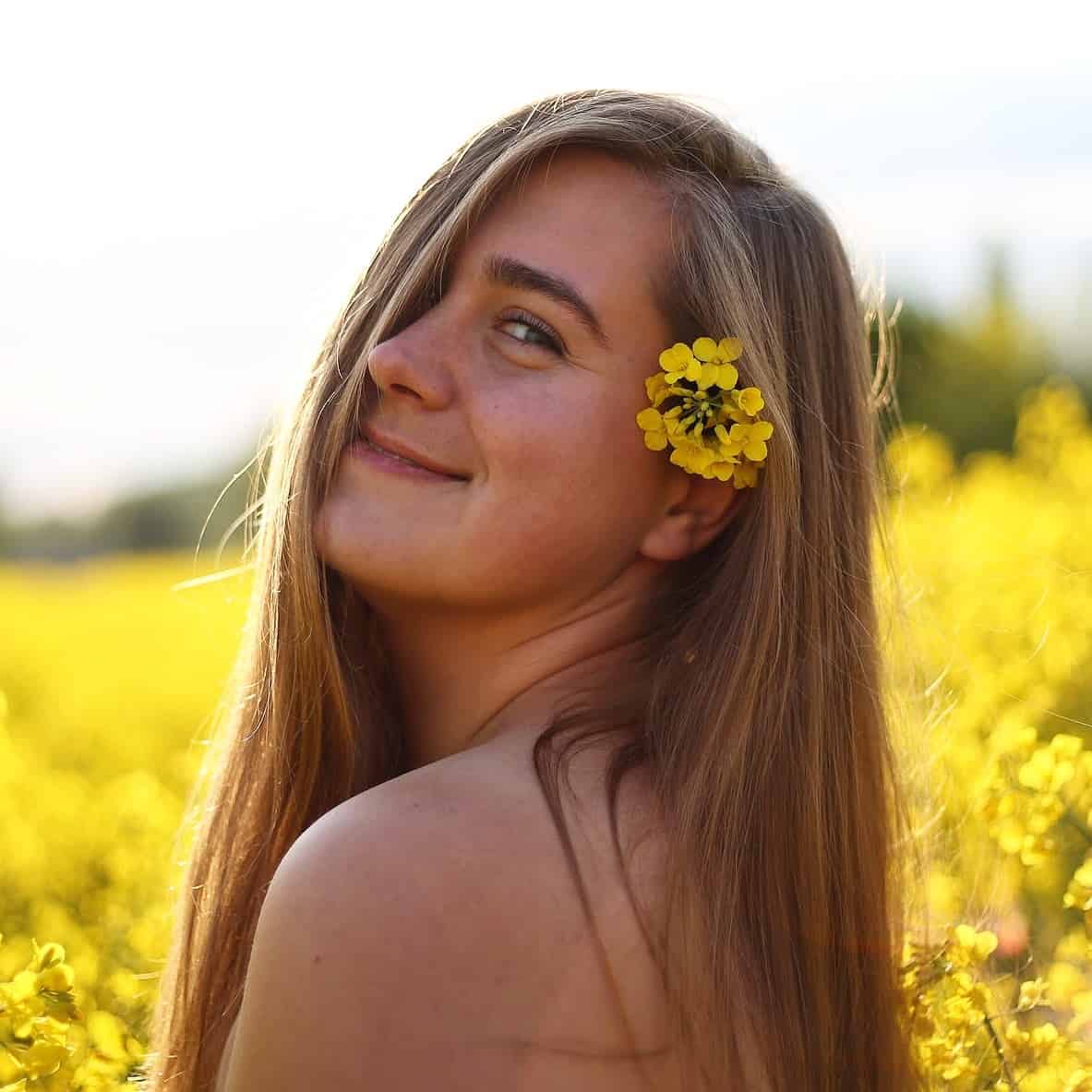 Samantha Tatro is a Czech-American third culture kid who grew up living and traveling abroad. Many years later, after living in California and working as a journalist, she decided to take the leap and move abroad again…this time to Prague, Czech Republic. Samantha started Undiscovered Path Home to help couples and solo female travelers find the courage to visit countries – and locations – off the beaten path. Her work has appeared in Bon Appetit, NBC News, The Adecco Group, and more.