Is spending 24 hours in Prague enough time to truly explore all that the Czech capital has to offer? If you only have one day to experience the best of Prague, you can still get a taste of the incredible architecture, complex culture, and beautiful views….not to mention the tasty food and beer! From Prague Castle to the Charles Bridge and beyond, I'm breaking it all down with my local's guide to visiting Prague!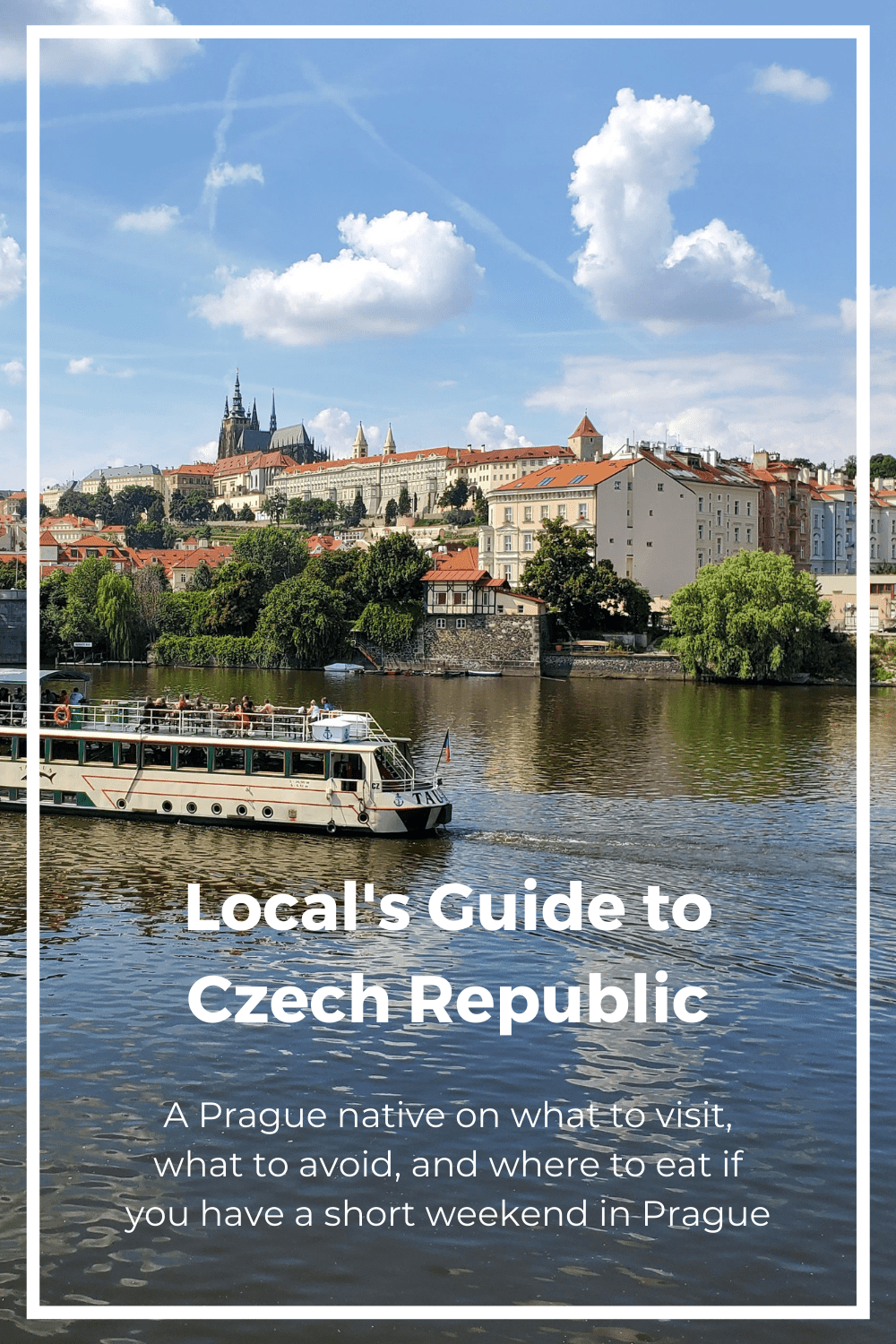 I grew up visiting Prague, and it always loomed large in my life as this beautiful, post-Communism city that very few people had ever visited. Even so, every time we visited family in Czech Republic, I always thought, this city is magical. You can't help but fall in love with the historic buildings, the endless history, the delicious food. So many people have visited Prague that it's been voted one of the most beautiful cities in the world. Trust me: even if you only have one day in Prague, you'll fall in love.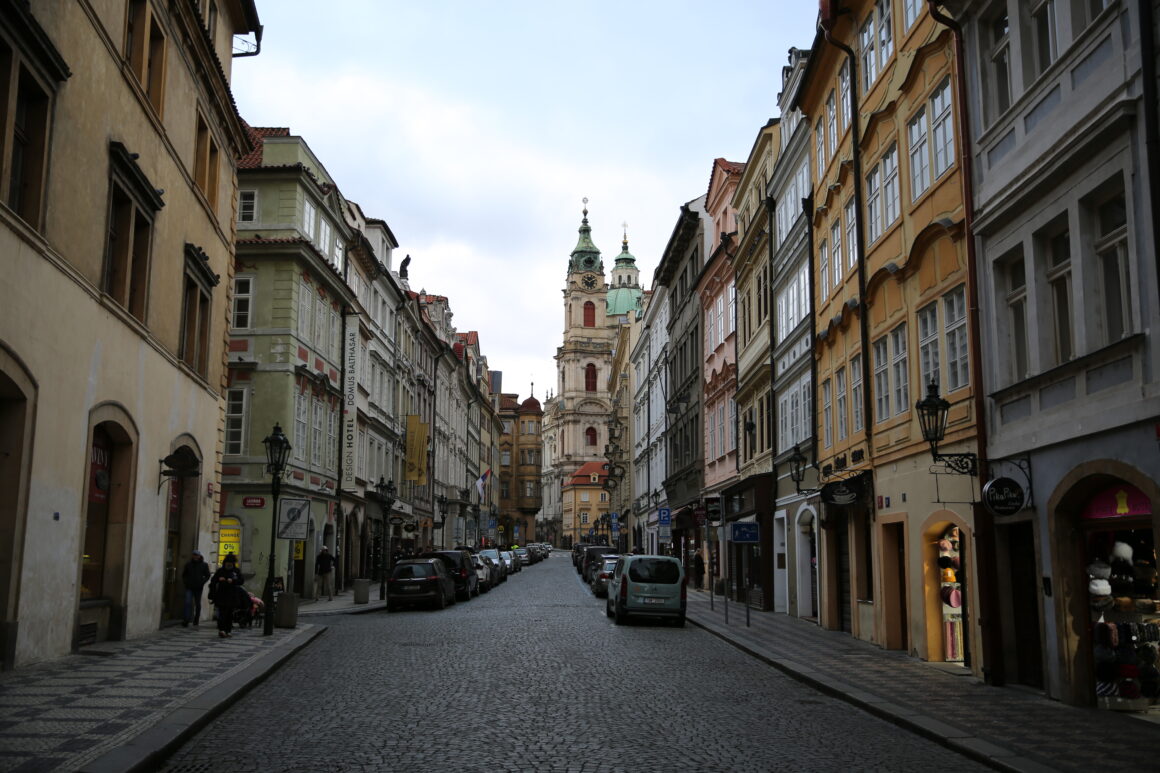 When I moved to Prague decades later, I found myself in a unique predicament: I didn't actually know much about the city outside the tourist hotspots. When Thomas, my fiance, asked me where we should go for lunch our first time in Prague, I had no idea. But now that I've lived in Prague for more than two years, I can comfortably say that I am fully obsessed with Prague (even more than I was before, if that's even possible) and I have a list of all my favorite spots in the city.
I've spent every free second uncovering all the most magical parts of the city, from the historic cafes to the best walking tours. Here's my local guide to planning the perfect one-day itinerary for Prague.
What to do in Prague: A local's guide to visiting Prague
Choosing to visit Prague is the easy part! After you pick when you want to visit the Czech Republic, whether you plan to visit Prague in winter or summer, the hard part begins: planning your first 24 hours in Prague. There's so much to explore in Prague, it's hard to know what's worth visiting – and what's worth skipping.
So how do you pick where to visit in Prague? Well, there are some spots you simply can't miss (ahem, Charles Bridge). You want to make sure you're centering your trip around some of the biggest highlights in Prague in the Old Town region. Even locals like me still visit Old Town to take in the beauty and the history and the architecture.
Morning
Breakfast is the most important meal of the day, or that's what they say, right? Head over to Karlín via tram and make your way to one of my all-time favorite spots, Eska. This bakery/restaurant is a Bib Gourmand recipient (recognized by the Michelin Guide) and, in my opinion, has the BEST kolache in town. The moravský-style kolache is my personal favorite: it's filled with jam and famer's cheese, or tvaroh, and it's to die for. They also have a whole variety of other Czech pastries.
The buchty at Eska are to die for!
If you're looking for something more substantial, walk down the street to Etapa. This restaurant/bakery serves up flavorful and unique breakfast, lunch, and dinner options with a limited menu. They also have a variety of tasty treats and a lovely seating area.
Now that you're all full, it's time to start a full day of sightseeing. First up: Old Town Square.
Old Town Square (Staroměstské náměstí)
Old Town Square may be one of the most touristy spots in town, but it's totally worth the visit for a quick walk through. This 12th century square is home to Old Town Hall, the Church of Our Lady before Týn, the Baroque Church of St Nicholas, the Rococo Kinský Palace, the Gothic House at the Stone Bell and the monument to Jan Hus. You can go up the stairs to the top of Old Town Hall, which gives you a beautiful view of the square.
Follow the pedestrian pathway down towards the river (down Karlova road, which takes you all the way to the bridge).
Klementinum
Before making it to the bridge, stop at the Klementinum. I never see anyone recommending the Klementinum, but it is an absolute MUST visit! For shorter trip, stop inside and buy a guided tour of the Baroque Library and tower. A guided tour is the only way to visit the library, which was established in 1722, is home to 20,000 volumes of mostly foreign theological literature. There are few places as magical as this library, and the view at the top of the tower afterwards looks over both Old Town Square and the Charles Bridge. It's my favorite view in Prague!
The view from the Klementinum is AMAZING!
Charles Bridge
Once you're done with your tour, head down the street to Charles Bridge. Charles Bridge, perhaps the most well-known site in Prague, is still worth a visit – even with the crowds. This gothic bridge leads to Malá Strana, or "Lesser Town." When you cross the bridge, you can climb up to the top of the tower at Charles Bridge, and it's so worth it!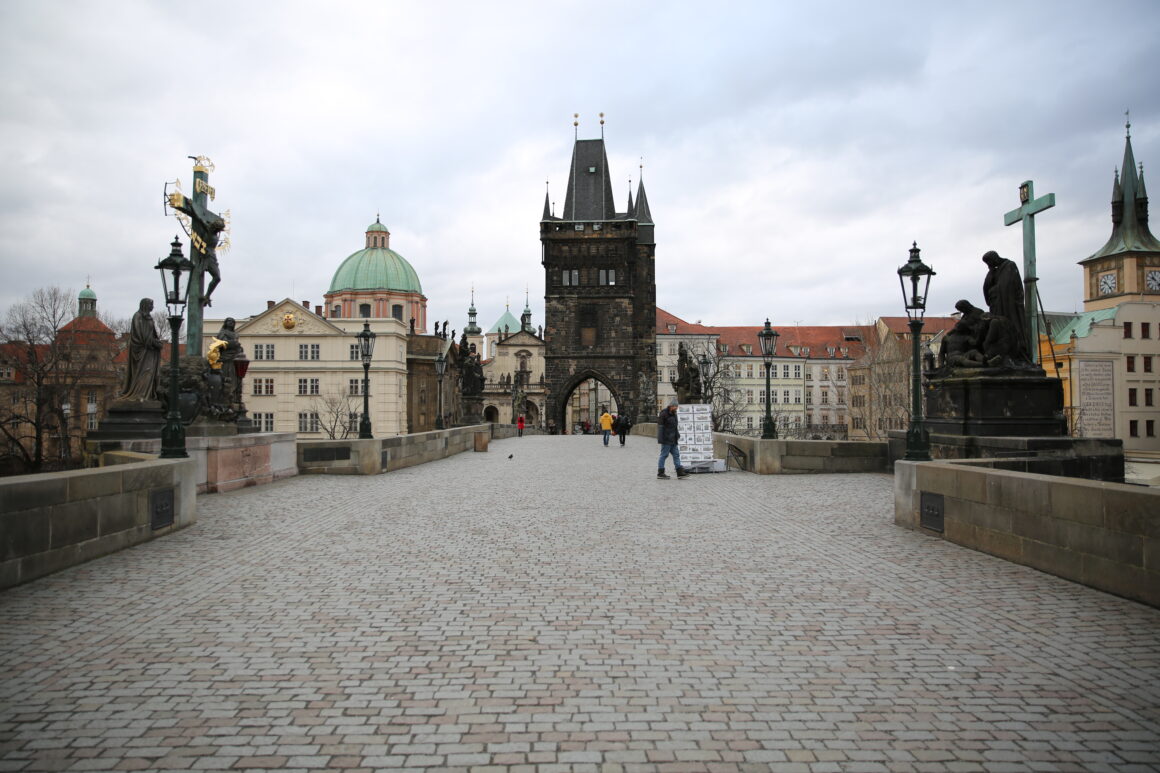 Insider tip: The bridge is going to be super crowded! The only way to avoid those crowds? A sunrise walk. But if you step off the main road and take a left, heading to Restaurant Mlýnec, you'll find a nice lookout spot to get the perfect view of the bridge and Prague Castle).
Lunch
Lunch is THE meal for Czechs. Many traditional restaurants have a limited menu with food they have made just for that day. Once it runs out, it runs out. This is more true nowadays outside Prague, though.
For lunch, walk across the bridge and through Malá Strana. You're walking up towards Prague Castle (the signage is excellent) and heading towards Kuchyň, one of my favorite Czech restaurants in Prague. It's located in the National Gallery in Prague, and the views of the terrace make the visit alone worth it.
But even with this swanky view, this restaurant is not a tourist trap. Kuchyň – which literally translates to kitchen in Czech – uses local, high quality ingredients to create classic Czech dishes. You're going to be blown away!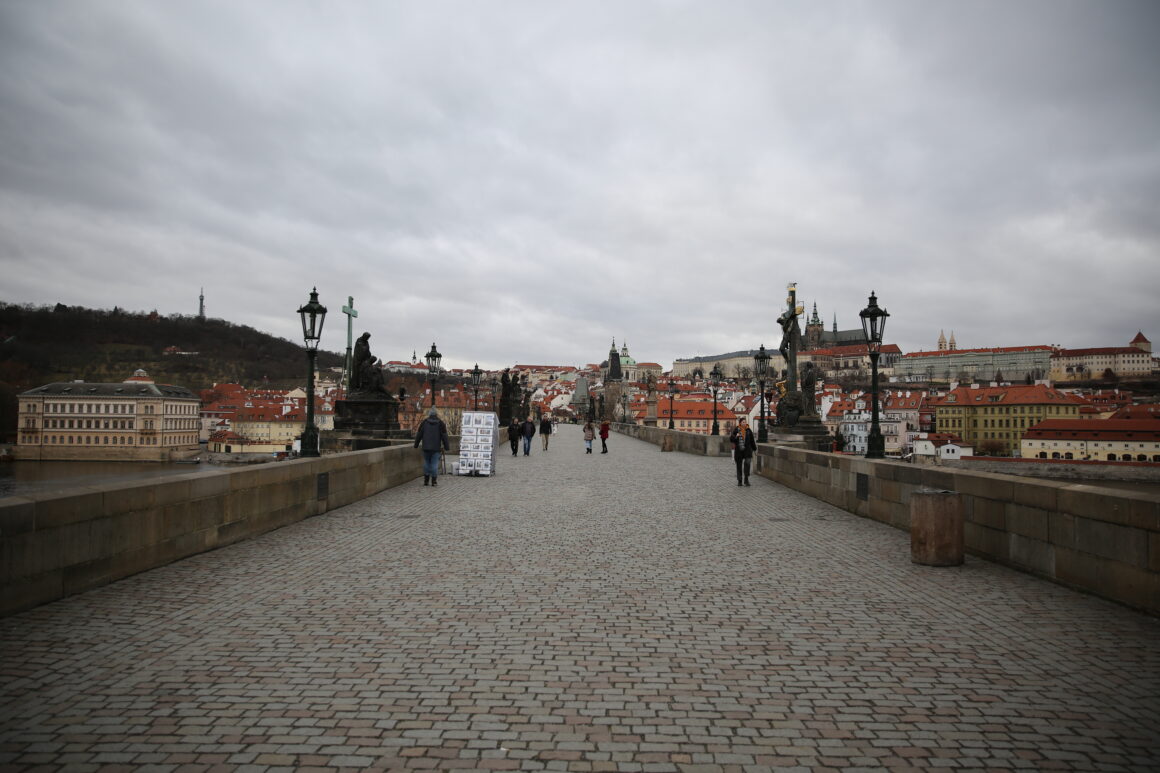 Afternoon
Prague Castle
Once you're finished with lunch, walk over to the Prague Castle (Pražský hrad). The Prague Castle is enormous, and you will not cover it all in one afternoon. In fact, it's been in the Guinness Book of Records as the largest ancient castle in the world. So what do you visit when you go? These are my highlights:
The Old Royal Palace (Starý Královský Palác)
The Czech Republic's largest Christian building, the Roman Catholic St. Vitus Cathedral (Katedrala St. Vita)
Golden Lane (Zlatá ulicka)
Petřín
Take a nearby bus or tram to Petřín, one of Prague's best lookout points. If you want the more traditional experience, you can walk about 20 minutes to the cable car, which makes for a truly unique experience (make sure it's in operation that day).
What is there to do in Petřín? Stroll around the park, take in the view…there's even a mirror maze, and a memorial to victims of communism. At the end, take a second to stop and enjoy the Beer garden Petřín. It's truly one of the most scenic places to enjoy a drink and relax after a long and busy day.
Dinner
I have so many favorite dinner spots in Prague that it's hard to pick just one perfect place for dinner. At the bottom of the hill lies Cafe Savoy, a beautiful spot with traditional Czech food and tasty treats. It's a lovely spot for dinner, and it's across the bridge from the National Theatre, which looks so pretty when it's lit up at night.
If you're looking for something a little unique, why not try out Kro Kitchen in Vinohrady? This modern restaurant in one of Prague's most trendiest neighborhoods is probably one of my go-to lunch and dinner spots, even if it is a little out of the way. Their signature roast chicken and tasty sides are so flavorful and unique.
A local's guide to visiting Prague: Where to stay
Prague is a sprawling mid-sized city, and it can be tricky to know where to stay in the city. If you only have one or two nights, I'd recommend staying in a central location to take advantage of the nearby sights. Consider these neighborhoods:
Old Town
New Town
Karlin
Vinohrady
Letna
A local's guide to visiting Prague: How to maximize your one-day trip
Use public transit! The metro in Prague comes every two minutes, and it's super fast. The tram and bus are also reliable. Above all else, public transit is cheap and covers a lot of the city.
Skip the Trdelník: this "traditional Czech" goodie really isn't Czech… unless you count all the street vendors selling it for an insanely expensive price. It can be delicious, but not worth the cost to me.
Beware of scams: There are so many known scams in big cities, and Prague is no exception. Beware when exchanging money, or taking taxis, or paying your bill.
Avoid eating in super touristy places: Some restaurants in touristy destinations can be worth the visit, but some are not – and will charge insane prices. It's nothing new, but beware of where you eat.
Tipping: Most Czechs do not tip, and it's not expected that you tip, either. If anything, you would round up your bill to the closest whole number (for example: 375 to 380 or 390). 
Liked this article? Share it on social media!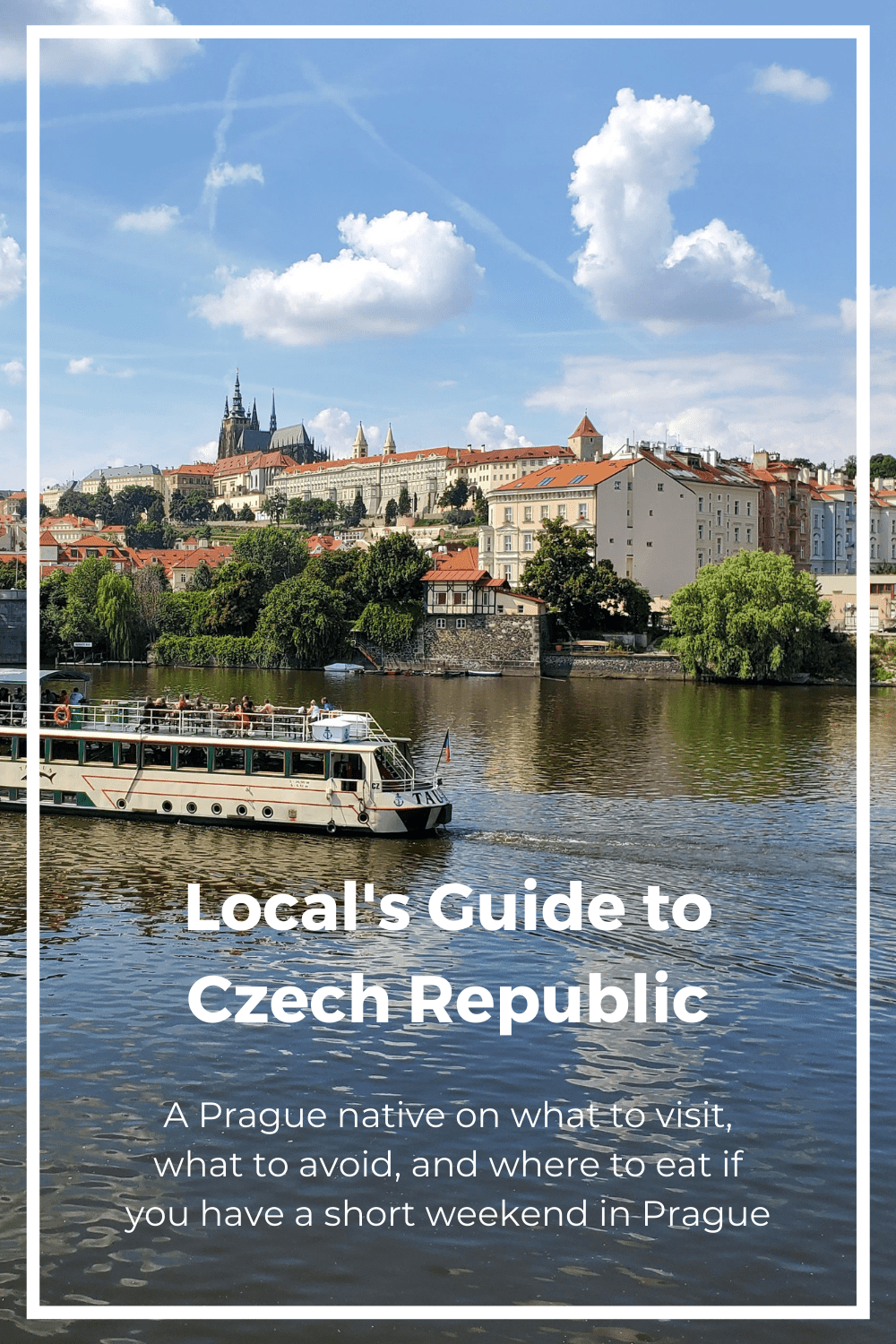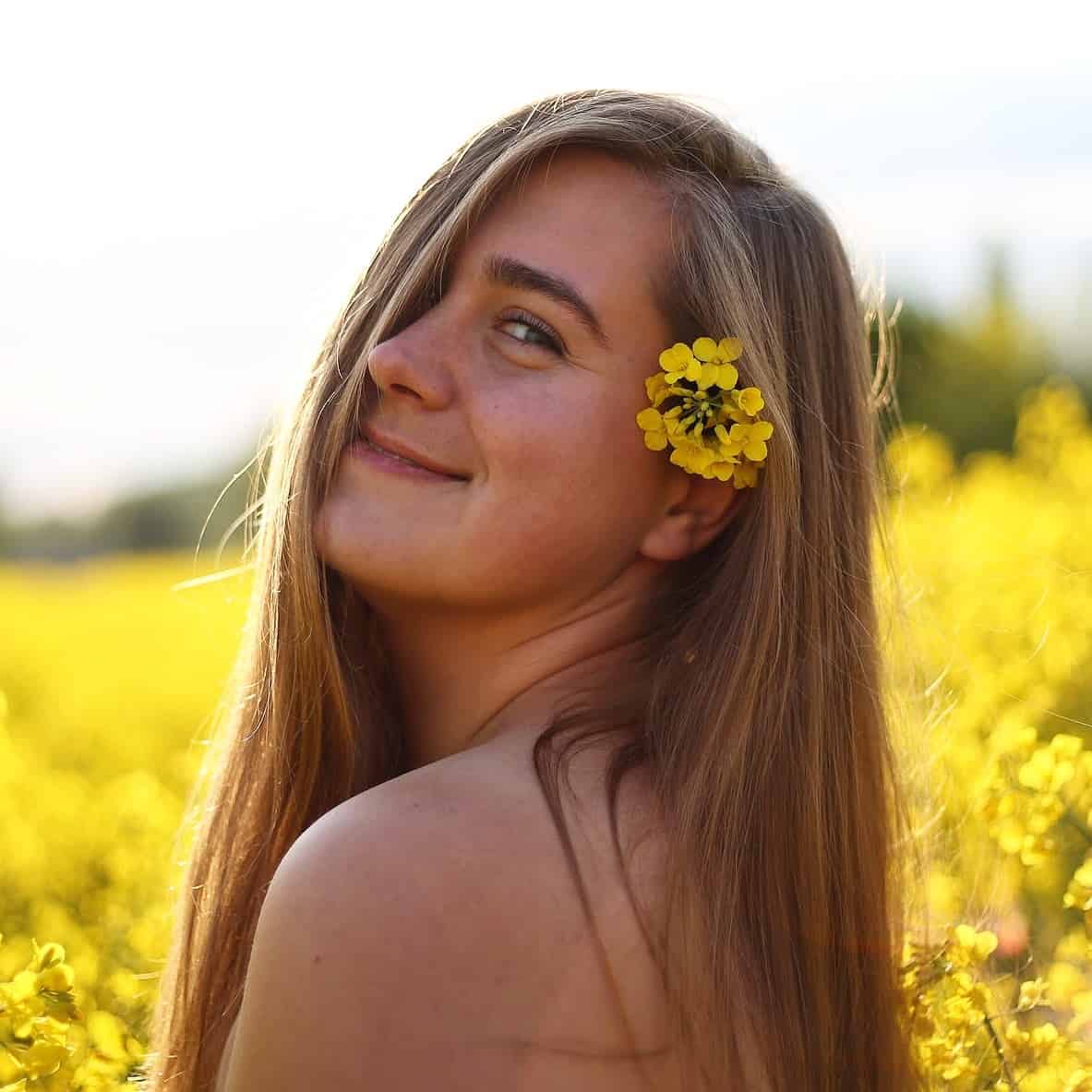 Samantha Tatro is a Czech-American third culture kid who grew up living and traveling abroad. Many years later, after living in California and working as a journalist, she decided to take the leap and move abroad again…this time to Prague, Czech Republic. Samantha started Undiscovered Path Home to help couples and solo female travelers find the courage to visit countries – and locations – off the beaten path. Her work has appeared in Bon Appetit, NBC News, The Adecco Group, and more.