How many times have you visited a new city, excited to learn more about the history and the culture…only to take an underwhelming tour? Prague may be one of the most historically dense cities in Europe – there's just SO much to see in Prague. From Prague Castle to Charles Bridge and beyond, there is endless history, culture and hidden gems to unpack across this central European city. No matter the length of your stay, booking a Prague tour might be the best option to maximize time AND learn about the city. As a local, I can assure you the best way to see Prague is by taking tours in Prague.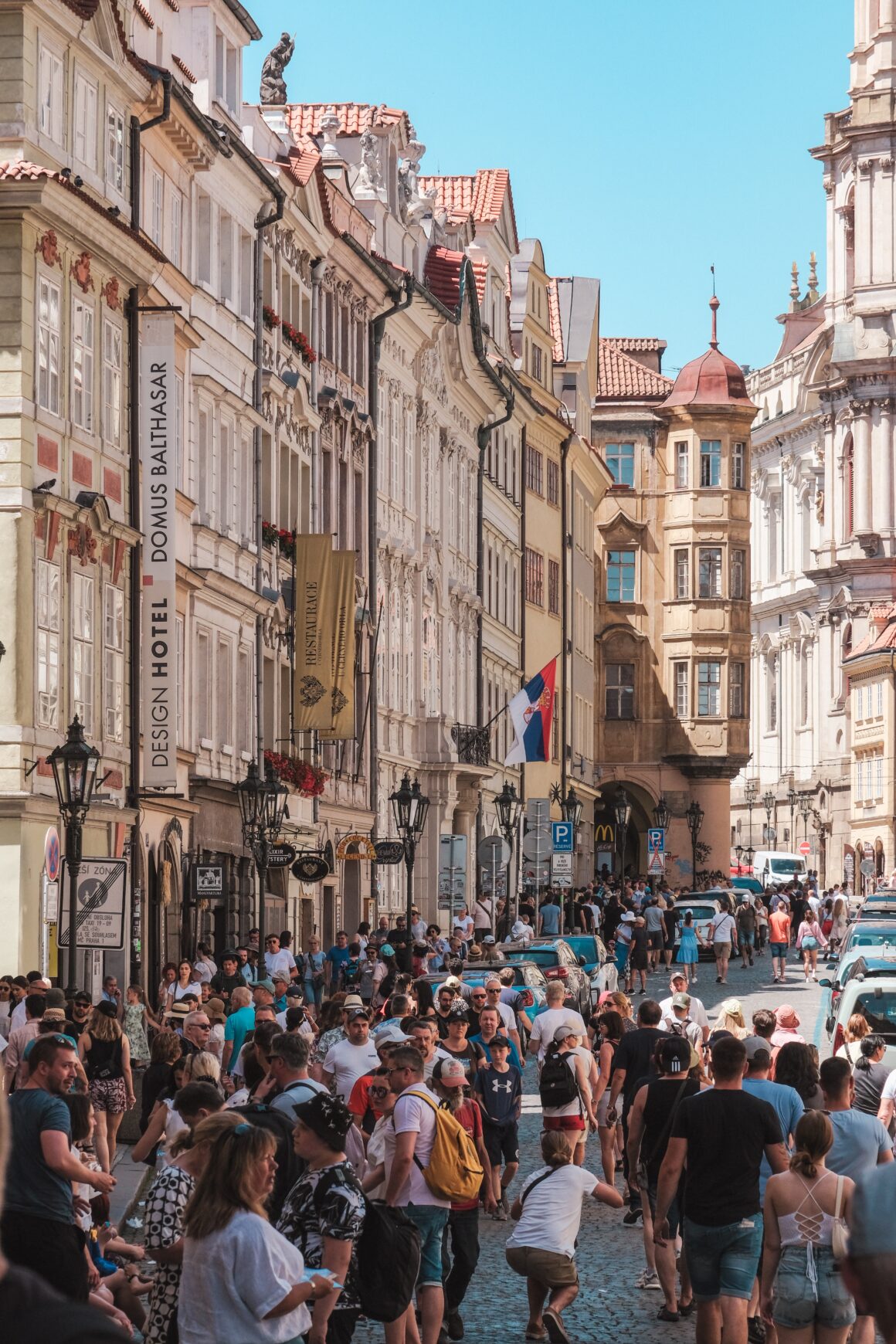 But how do you pick a great tour? I'm here to help. As a Czech-American living in Czech Republic, I've seen (and done) my fair share of mediocre or just straight-up terrible tours in Prague. Not all Prague tours are created equal, after all. So how do you pick the best tours in Prague for your needs? I'm breaking down all the best Prague tours according to interest – so whether you're a foodie looking for the best up-and-coming spots or a devout walking tour fan, I've got something for everyone on my list. Let's dive into the ultimate Prague tours guide!
Disclosure: this article contains affiliate links, which means when you make a purchase, I will earn a small commission. Affiliate links cost you nothing and help keep my content free. It's a win-win! For more information, check out my disclosure policy here.
The Best Prague Tours
Prague will always be one of my favorite places to visit in Europe – and that's because the city is packed with endless history. Booking tours in Prague can be a great way to unpack and explore the city beyond the guidebooks. Here's my ultimate list of the best Prague tours to make your trip as special and unforgettable as possible! Let's dive in.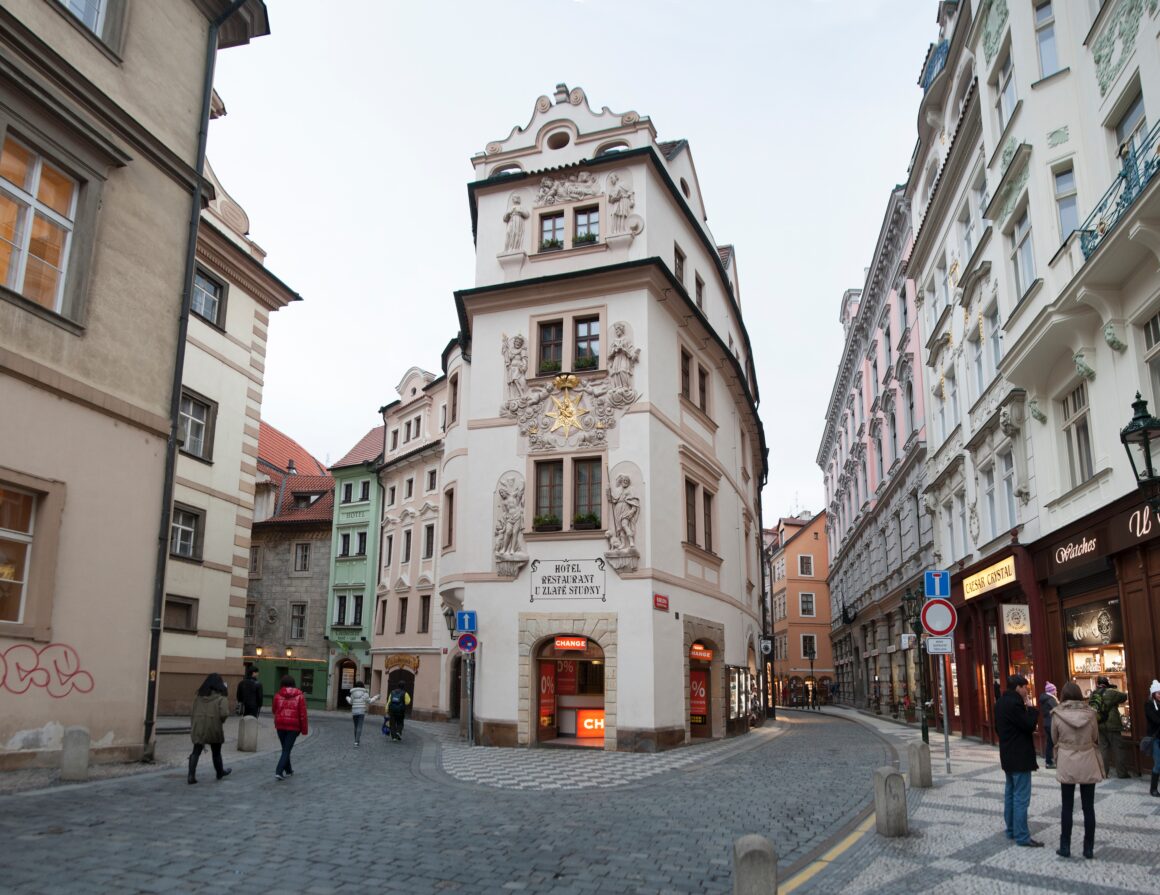 Pro tip: Not sure what to pack for your Prague trip? Check out my full packing guide for Prague and Czech Republic here. It's filled with useful tips about weather, different region, a complete checklist for every season, and more!
The best Prague tours to see it ALL
So you only have one day and want to see all the best Prague highlights? Easy peasy, friend. I got you covered. When you're booking a Prague tour to see highlights, you should look for a tour that combines Charles Bridge, Old Town Square, Prague Castle and other major highlights.
If you're looking for Prague tours that covers all the Prague highlights, including Charles Bridge, I recommend this walking tour — which includes a typical Czech lunch and hour-long boat cruise, too! There's no way to see every single thing in Prague, but this tour comes pretty close to including all the most important highlights. There's no better way to visit the best places to visit in Prague in one tour.
The best Prague food tour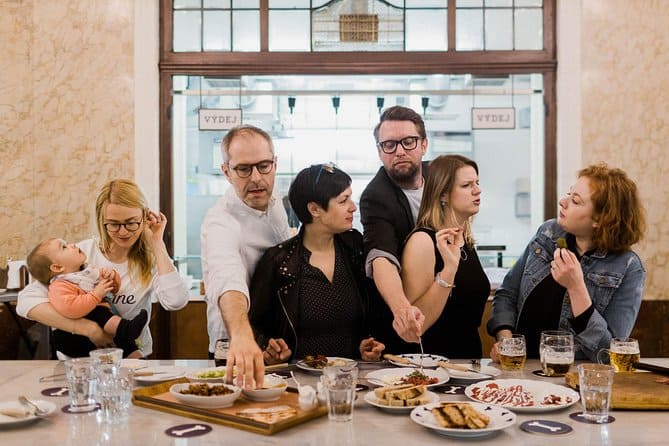 I'm going to be honest with you: I only recommend one Prague food tour. That's right. Just the one.
Why? I'm a foodie at heart, and I take my food recommendations seriously (see: my favorite Prague restaurants here and my honest-to-God list of the best bakeries in Prague here). I would never recommend just any Prague tour, and I certainly would never recommend anything other than the best Prague food tour on the market.
If you're looking for THE best food tour in Prague, this is the one you need to book. The Prague Foodie Tour is run by the best food bloggers in Prague. Each day, they take a small group of people to some of Prague's best restaurants – all within a one-mile span. You'll taste some of Prague's best food, of course, but you'll also learn a lot about Czech food and the context behind the cuisine. The food is delicious, the beer is amazing, and you'll have the best time ever. Book the Prague food tour here.
The best free walking tour in Prague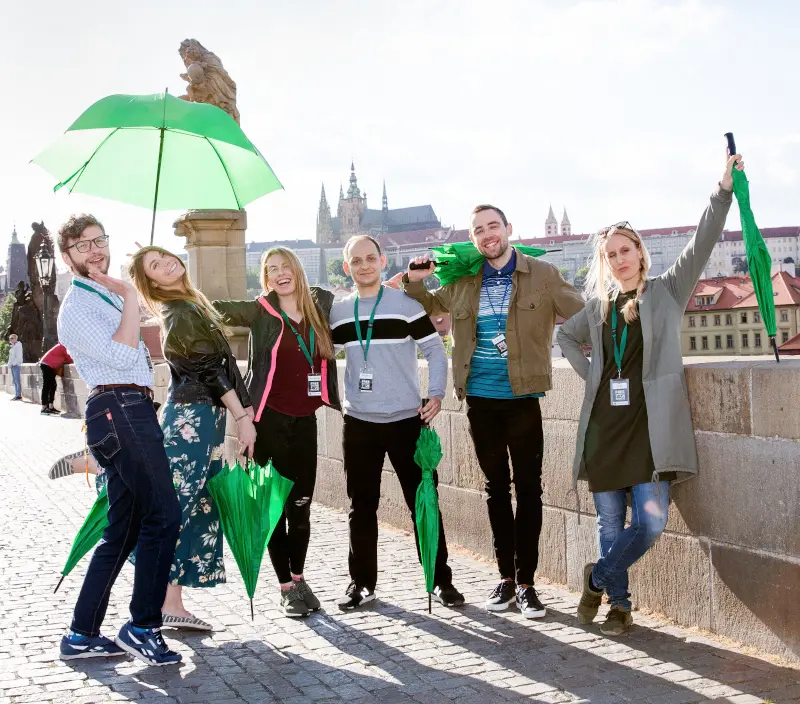 Walking tours in Prague are the best way to meet new friends and see the city at the same time. One of my friends in Prague, a lifelong local, does free walking tours with Free Walking Tour Prague. These are, hands down, the best free walking tours in Prague.
Free Walking Tour Prague is a small, local company based in Prague. All the professional guides are either local Czechs passionate about Prague history or longtime Prague residents who speak Czech. The company has a variety of tours covering different sights across Prague; they operate daily in English and Spanish. Book your tour here.
The best (paid) walking tour Prague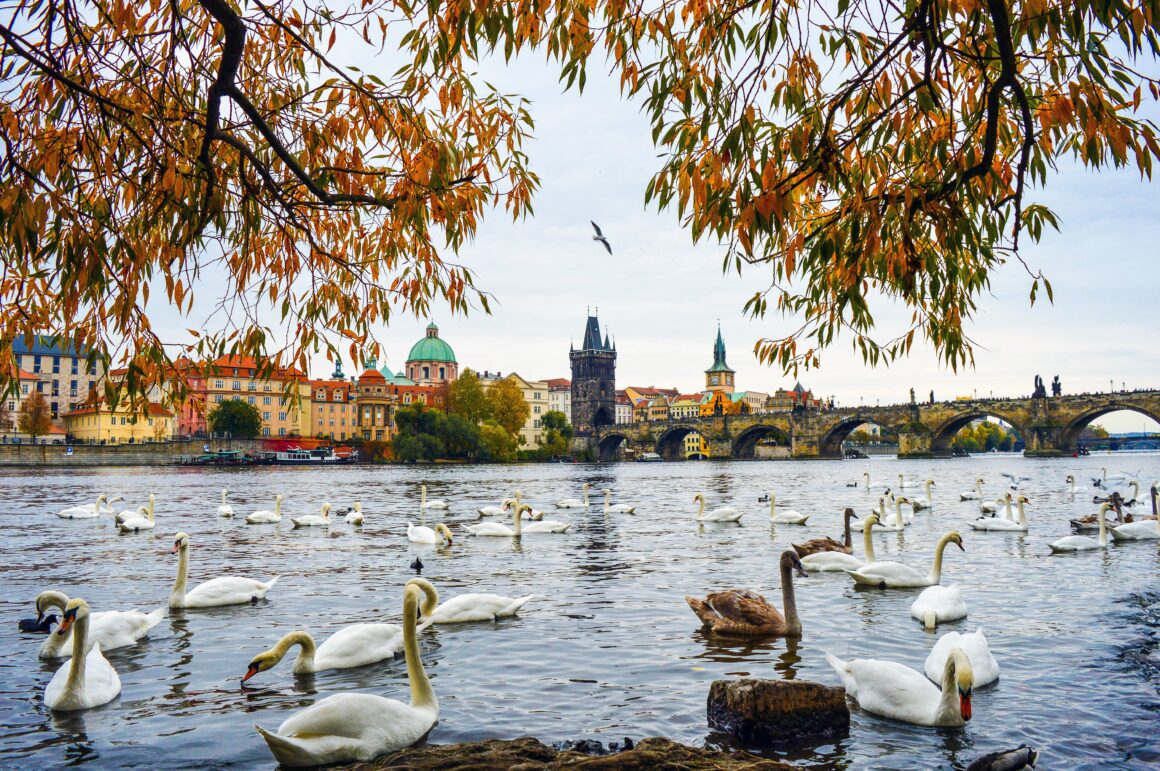 Walking is, hands down, my favorite way to explore Prague. I'm going to break down two of my favorite walking tours in Prague. The first is much shorter, and the second is a little longer for those visitors looking for Prague tours that cover it all.
Let's start with the first option: this three Euro tip-based tour. Yes, you heard me right. To join this tour, it costs just THREE Euros. It doesn't get much better value than that. The tour is run by the good people behind Real Prague Guides – locals who want to help you explore Prague and make your stay memorable.
With this tour, you'll spend roughly three hours exploring Old Town, the Jewish Quarter and Charles Bridge, among other top sights. Group sizes range from 10 to 30 people, depending on the day. At the end of the tour, if you're happy, you can leave a tip for your guide.
Looking for a longer tour option? The best paid walking tour of Prague lasts six hours – but includes many of Prague's top sights. This tour may be a little longer, but it includes lunch and a one-hour boat cruise on the Vltava. All in all, it's an excellent value to see Prague's best highlights. Book my favorite paid walking tour here.
The best bus tours in Prague
I'm going to be completely honest with you: don't book a bus tour. Bus tours in Prague are perhaps the worst way to see Prague. Most of Prague's historic center isn't built for big buses or hop-on-and-off buses. In fact, these buses can't really access many of Prague's sights. Instead of booking bus tours in Prague, I'd highly recommend opting for public transit instead – or even booking a group walking tour through Prague instead.
The best Prague boat tours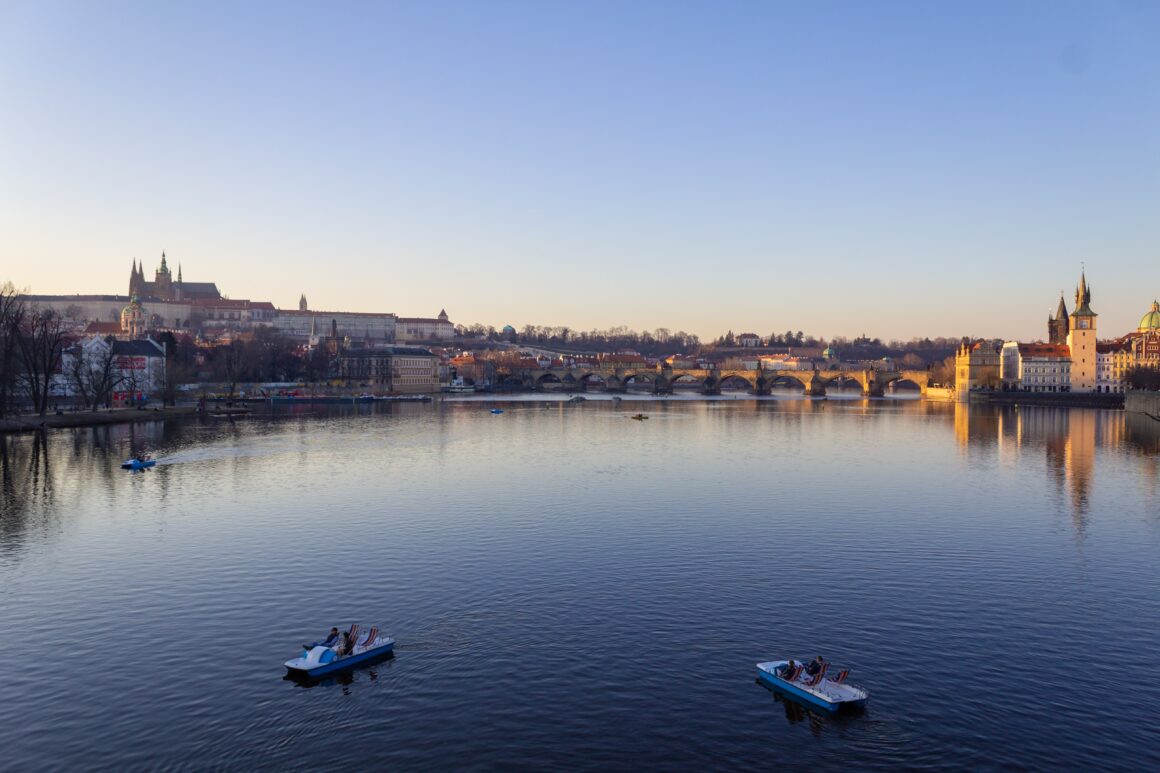 Boat cruises may seem touristy, but in my humble opinion, boat tours are a wonderful way to see Prague in a whole new light. The best Prague boat tours cruise down the river at sunset, offering drinks, snacks (or even full meals!) and plenty of outdoor space to snap as many photos and videos as you want.
Since moving to the Czech Republic, I've done multiple boat tours along the Vltava River. This is the boat tour we did for our Valentine's Day, and it was honestly perfect (and the food wasn't bad either!). Boat tours like this one are perfect for summer visits. Trust me: with the breeze blowing through your hair and the sun setting over Prague Castle…You'll fall even more in love with Prague.
The best private tours in Prague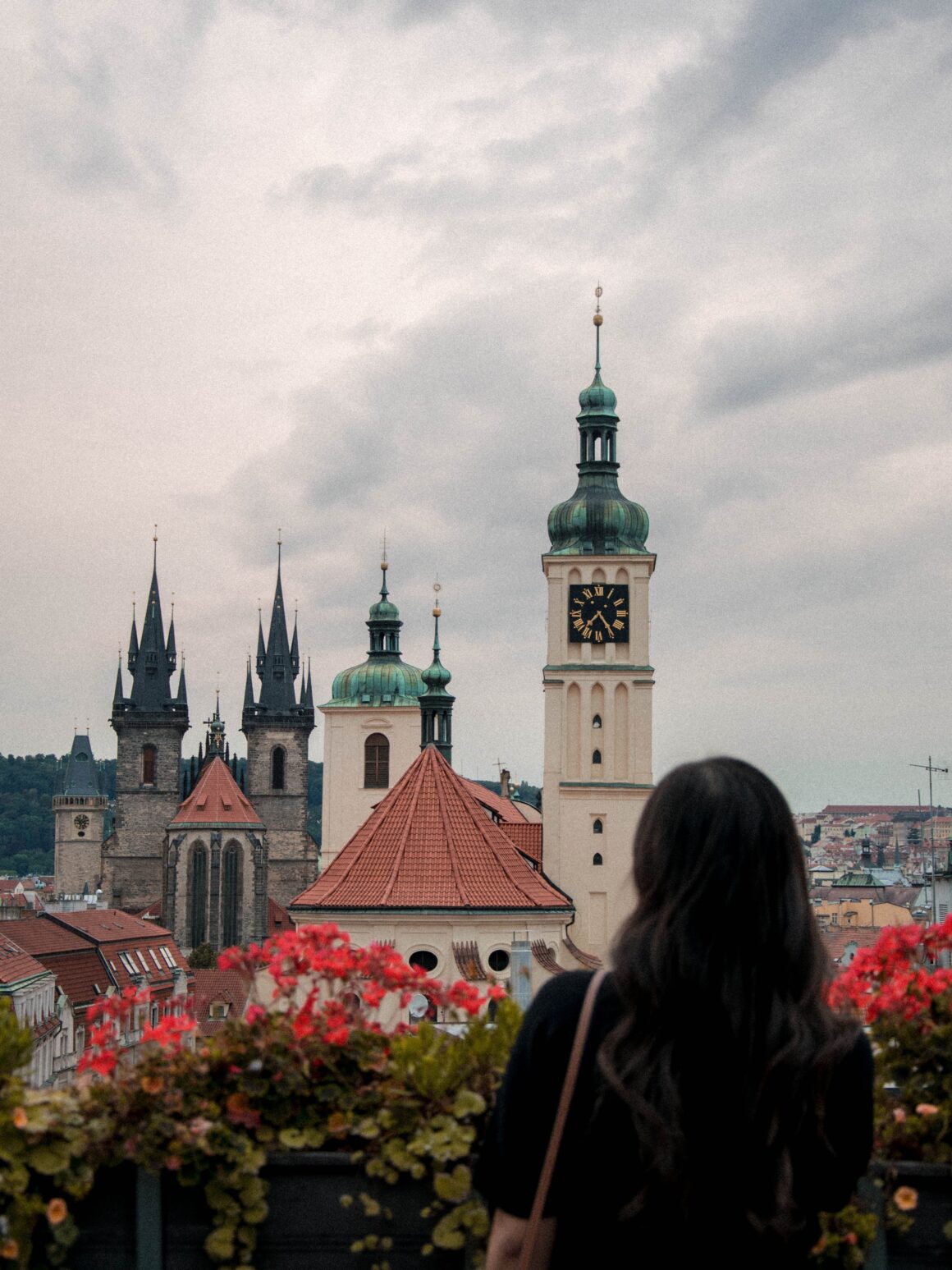 Sometimes, crowds can be overwhelming. I get it, I feel the same way. That's why I always recommend a private tour option for people looking for Prague tours. Private tours offer much more flexibility, give you the opportunity to ask more questions and help you see Prague at your own pace.
If you're seeking out a shorter version of the best private tours in Prague, check out this 3-hour tour of Prague. You can opt for a walking version or a private car, depending on your preferences and mobility. The tour includes all the best Prague highlights, from Prague Castle and St Vitus Cathedral to the Jewish Quarter, Old Town and Charles Bridge. However, you have the option to customize the tour with your guide in advance to ensure you see what you want to see.
For visitors looking to spend a little more time in Prague, I always recommend this full-day private tour of Prague. It's an excellent value for what you get! You'll see Prague Castle, Charles Bridge and Old Town Square, of course, but you'll also visit Strahov Monastery, Petrin Tower, St Nicholas' Cathedral as well as the Lennon Wall. It's AMAZING value for the price – you're truly seeing the best of Prague. You can customize the tour with your guide in advance, as well, to ensure you see exactly what you want.
Likewise, you can opt for a walking version – or a private car, depending on your preference. The price includes transport and hotel pick up.
The best tours in Prague to get OUT of the city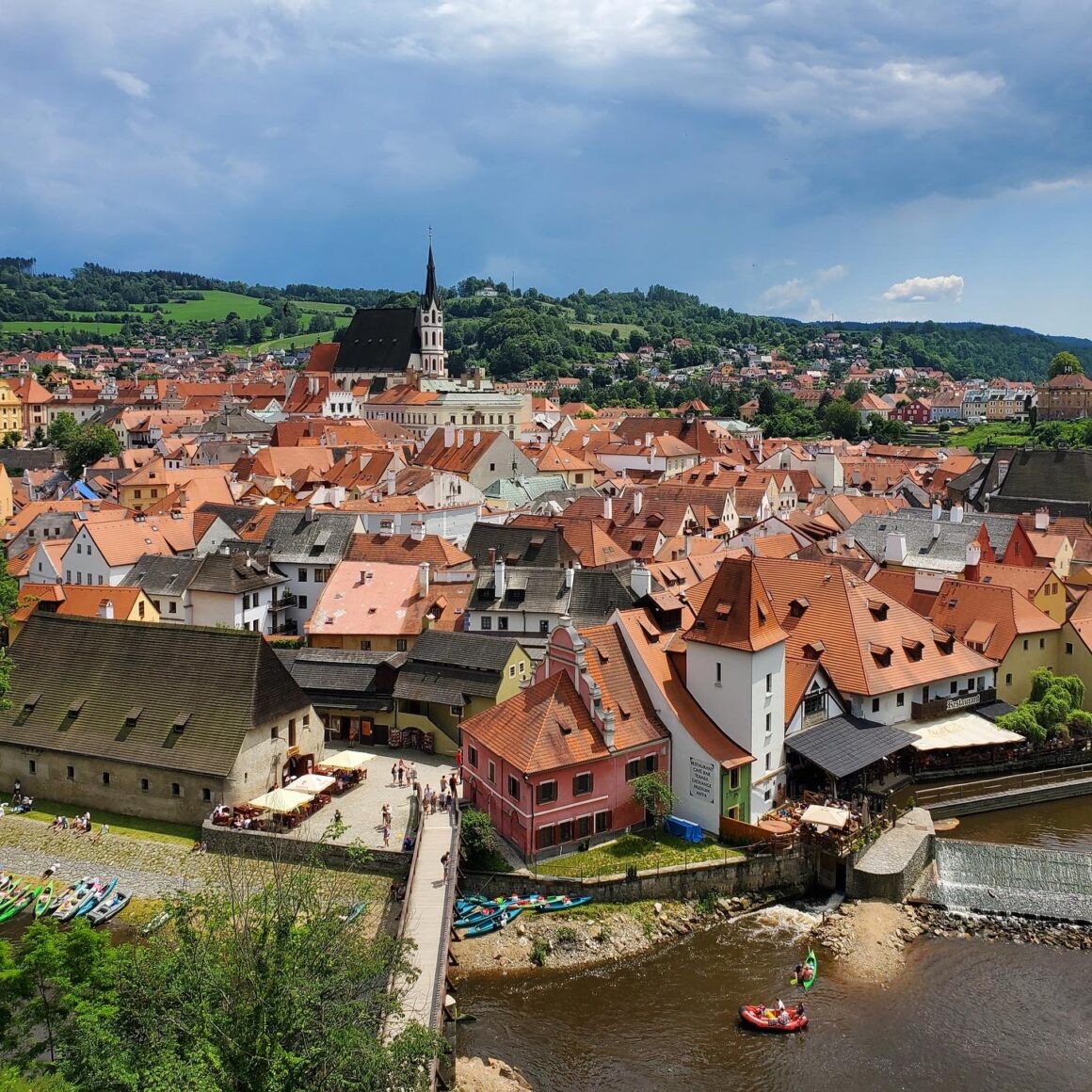 If you're in Prague for more than a couple days, I always recommend visitors spend some time outside of Prague. Don't get me wrong: I love Prague. But there's so much beauty and wonder to explore across the Czech Republic. In fact, many of the best trips can be done as day trips.
Many people opt to visit one of Czech Republic's most beautiful castles because so many of them lie nestled in the countryside around Prague.
You can, of course, plan one of these trips yourself. A lot of the Prague day trips below are accessible by rental car, train or bus – but the routes may not always be super direct.
If you're looking for a more seamless experience, I personally recommend booking a tour. Why? Well, many of the historical guided tours at castles (especially the smaller ones!) are not in English — or they operate English tours at a reduced schedule.
Plus, guided tours help coordinate transport and fees to streamline a stress-free experience.
If you're looking to explore the Czech Republic, these are the Prague tours I recommend for first-time visitors and frequent visitors alike….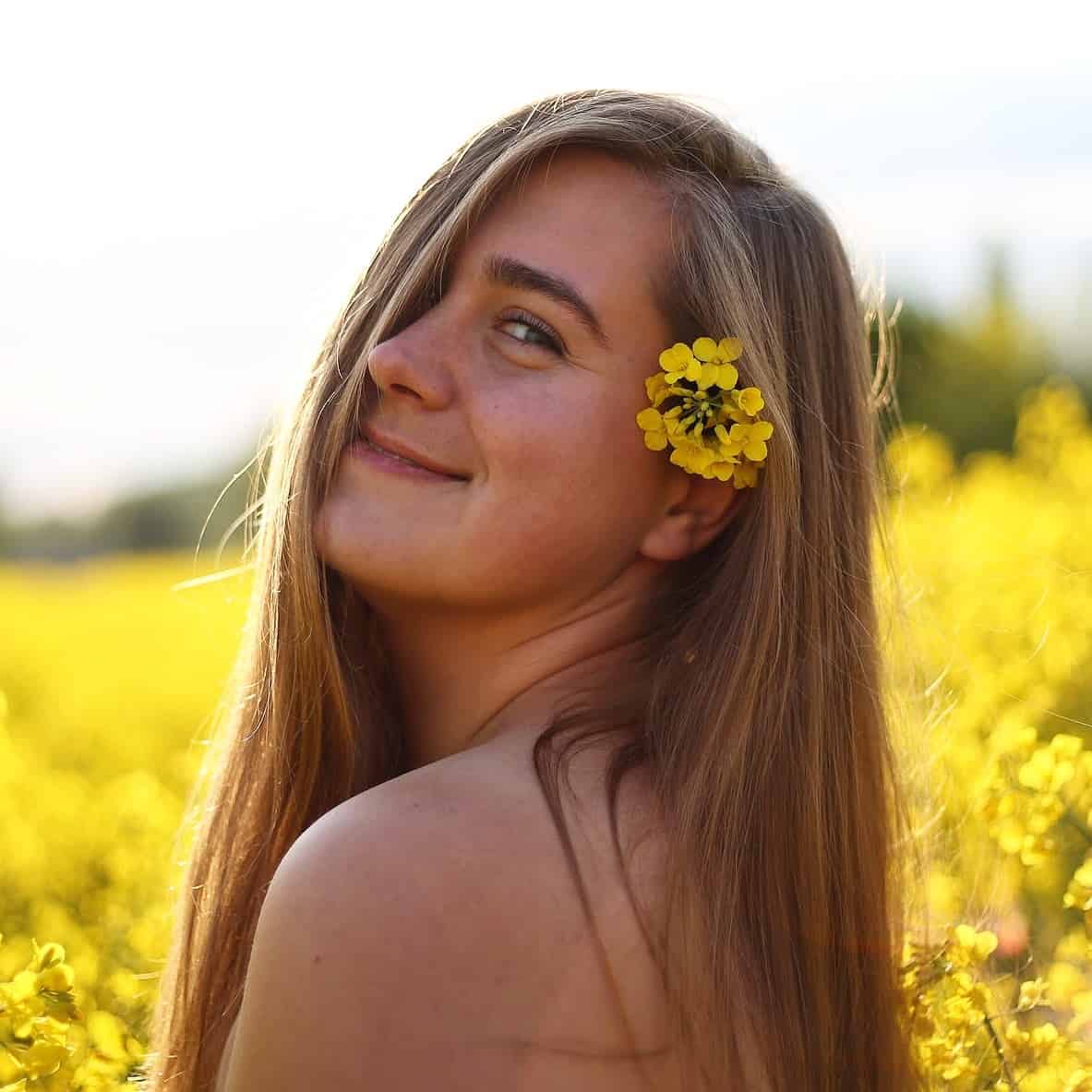 Samantha Tatro is a Czech-American third culture kid who grew up living and traveling abroad. Many years later, after living in California and working as a journalist, she decided to take the leap and move abroad again…this time to Prague, Czech Republic. Samantha started Undiscovered Path Home to help couples and solo female travelers find the courage to visit countries – and locations – off the beaten path. Her work has appeared in Bon Appetit, NBC News, The Adecco Group, and more.