Looking for the best restaurants in Prague? I've got you COVERED. One of the most challenging parts about visiting a new city, for foodies like me, is the struggle to find the best restaurant for breakfast, lunch or dinner. How many times have you read online reviews, only to show up and find out the food is mediocre at best? I'm here to help! When you visit Prague, I want you to eat at all the best restaurants in Prague and try all the delicious food this city has to offer!
Looking for my full and complete list of my favorite restaurants in Prague? I got you! Get my Ultimate Foodie Guide to Prague right here with 70+ restaurant recommendations, from Czech food spots to trendy brunch spots to local cafes and sooo much more!!
Look, I'll be honest with you – my list of the best restaurants in Prague is not some ranking according to the Michelin guide, or professional chefs, or other nameless experts. These Prague restaurants are, quite simply, my personal favorites.
These are the places you visit time and time again, because you have fallen in love with a certain dish or a certain side. And yes, this is the same list of the best restaurants in Prague I send to my friends when they visit me and ask about places to eat. 
We don't gate keep here. As a local, these are my very favorite best restaurants in Prague.
What makes me qualified to recommend the best restaurants in Prague? Well, first and foremost, I am a devout lover of food. Most of my travels center around trying the best local food, no matter the detour (with a special emphasis on pastries!).
As a Czech-American expat, I'm lucky enough to live so close to Prague that we often spend our weekends crawling across the city, in search of the best restaurants in Prague – no matter the distance.
I'm no expert, but much like you, I'm a foodie at heart. And I would never lead another foodie astray on their food journey.  
Don't have time to read this now? Save it for later!
The Best Restaurants in Prague
The best restaurants in Prague offer delicious food, fantastic service and a great atmosphere. Without further ado, here are all my favorite restaurants in Prague – the same eclectic and varied list I send to all my friends when they visit.
Pro tip: Not sure what to pack for your Prague trip? Check out my full packing guide for Prague and Czech Republic here. It's filled with useful tips about weather, different region, a complete checklist for every season, and more!
1. Kantyna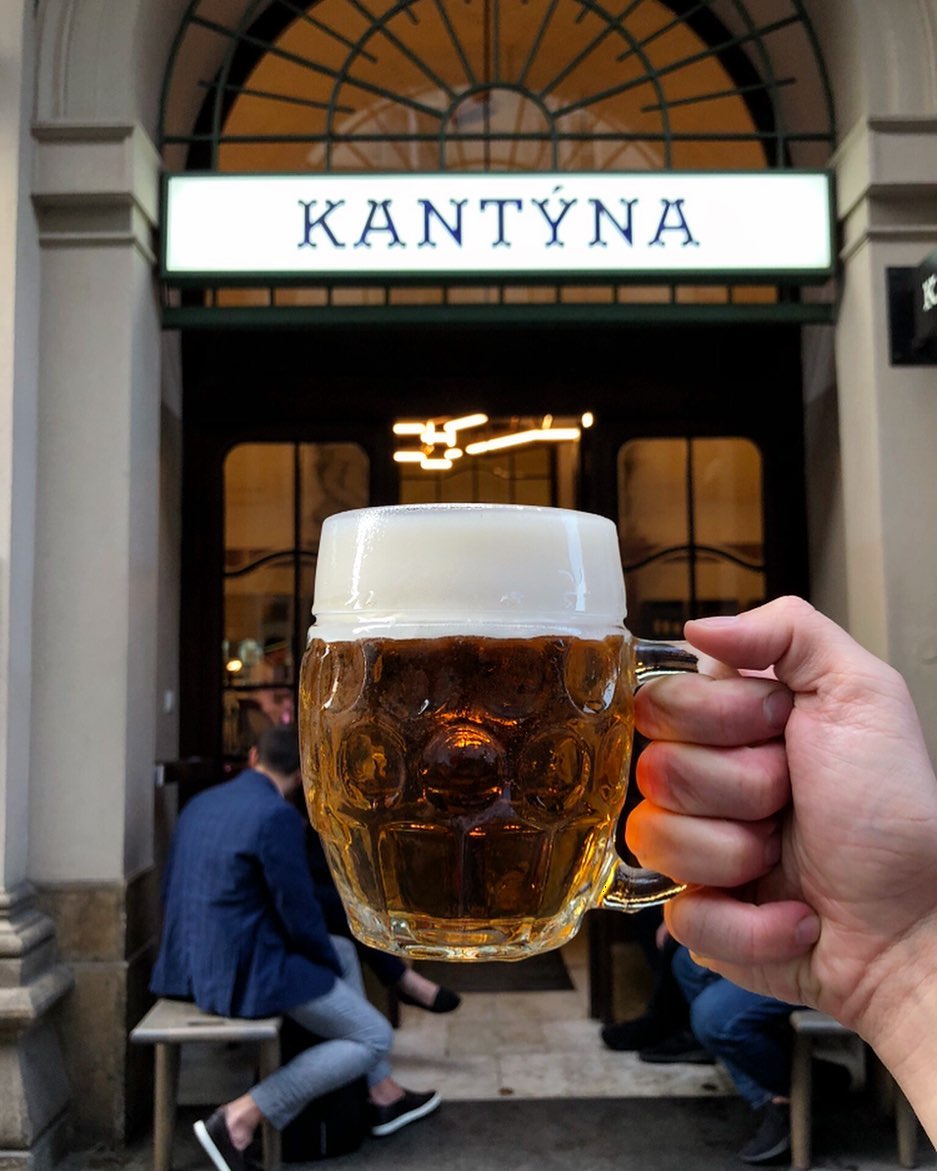 First up on the list: my most-recommended restaurant for tourists looking for something delicious to eat near Prague's Old Town. Kantyna is an interesting dining hall-style concept where you order from the counters and pay at the end. This modern eatery offers Czech pork and beef from the grill (and oven!) loaded onto a tray. Of course, Kantyna also offers plenty of sides (often veggies and potatoes) as well as a number of delicious sides and the occasional dessert.
If you're visiting, don't skip out on their bramborak or their tartar, which have to be two of the best dishes here. You'll likely see everyone ordering tartar or carpaccio, two of the most delicious options here, but rest assured everything I've tried here over the years is really, really good.
Local tip: this place also ranks as one of my favorite cheap eats in Prague!
2. Naše Maso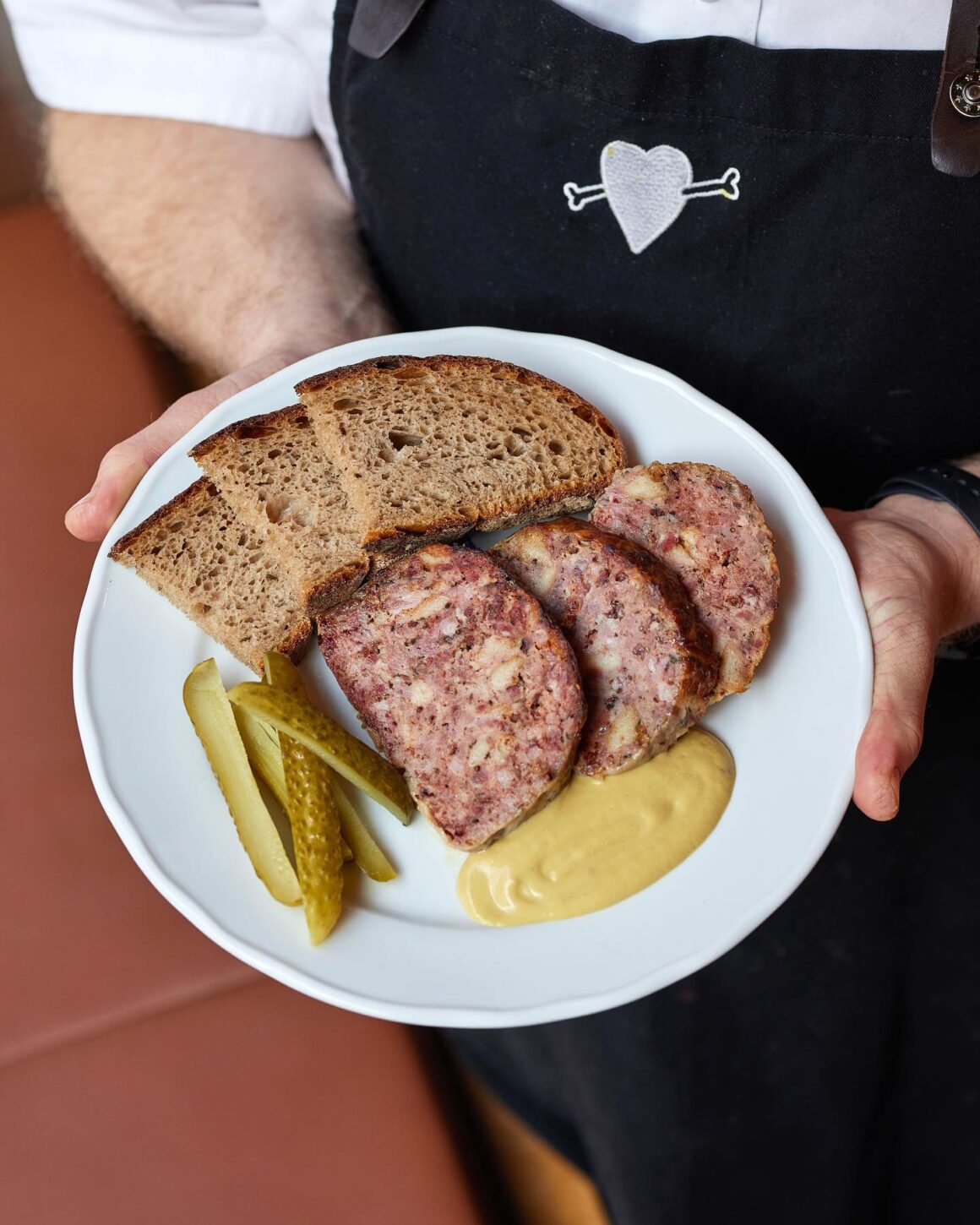 This butcher shop has long been known by Prague locals for their high-end cuts and top quality meat – and it is also a favorite among tourists looking for a great burger in Prague. Thanks to its central location, it's the perfect place to stop if you're visiting Old Town.
If you're stopping by Naše Maso, expect a casual vibe. The small interior has only a small handful of seats, and food is often served on paper plates. But none of that makes their food any less delicious. Whenever I visit Naše Maso, I order their burger (if they have the aged Wagyu, order that!), but their pastrami sandwich is also fantastic, as is just about anything on the menu. Honestly, you can't go wrong.
Local tip: this place also ranks as one of my favorite cheap eats in Prague!
3. San Carlo Dittrichova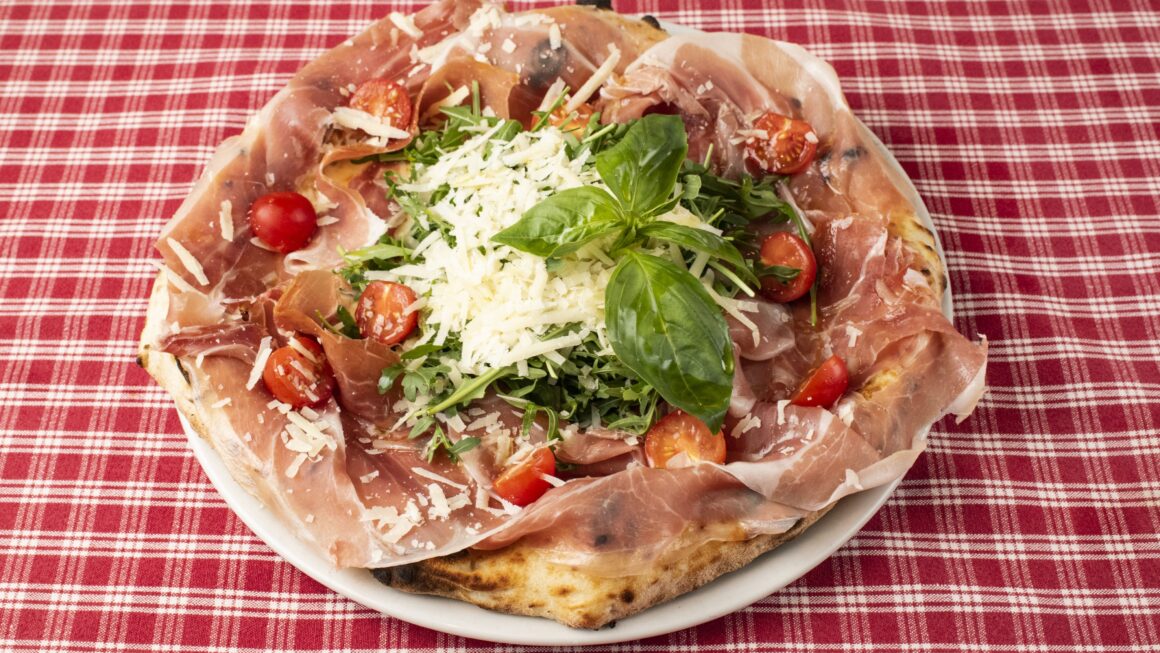 When my friends (and fellow pizza lovers) visited Prague for my wedding in 2021, I recommended San Carlo. The next morning, they texted me telling me how much they loved it – and the group ended up visiting again a couple days later.
If you're looking for delicious Neapolitan-style pizza in Prague, San Carlo won't disappoint. This upscale restaurant may be a little more expensive than other pizza spots, but the pies are HUGE and the pizzas are fantastic. It's absolutely one of the best restaurants in Prague, especially if you're in the mood for pizza.
4. Výčep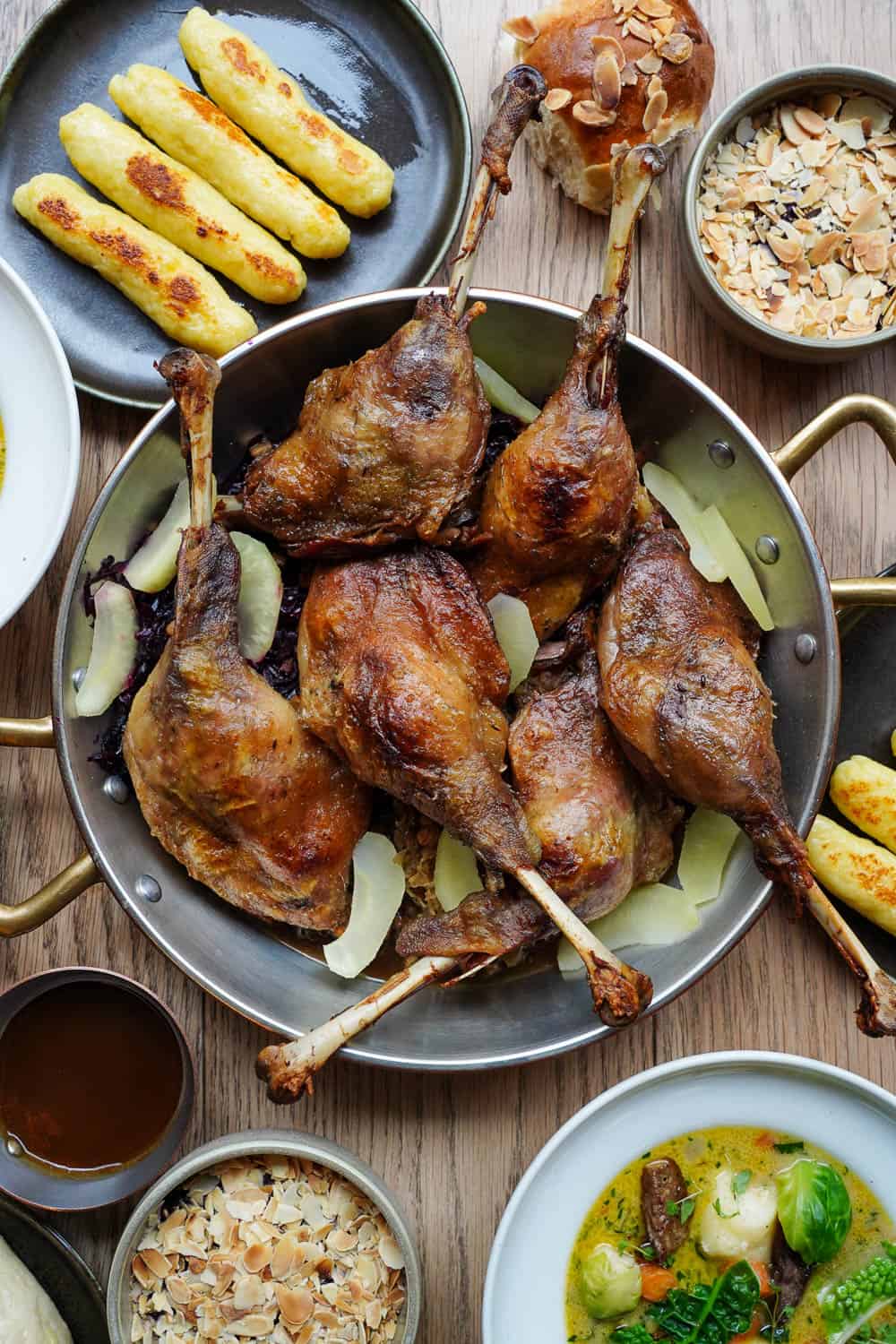 Vinohrady's Výčep remains one of the best modern kitchens in Prague. The eatery holds one of the few spots in Prague's Michelin guide, but don't take their word for it – take mine. This place is the real deal, and it's worth the price tag.
Výčep isn't cheap – nor should it be, given the high standards they hold themselves to. Their menu is short, full of dishes made from seasonal and local ingredients. Many of the dishes are twists on Czech classics, but some are just good, ole fashioned tasty food. What could be better? No list of the best restaurants in Prague is complete without it.
5. Fresh Greek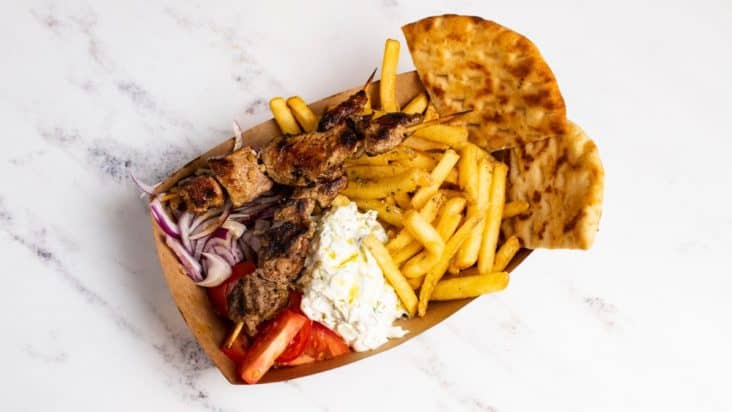 Located just north of downtown Prague, in the hip neighborhood Dejvice, Fresh Greek is a small spot serving up some of the best gyros in town. For just $8, or around 195 CZK, you can have one of the most delicious and filling meals in town.
I wish I could say I've tried some of their other foods, but each time I visit, I always order their pork gyros in the pita with tzatziki and dill (they do have a full menu here).
Trust me: if you love gyros, this is the place. We've been to this restaurant more than a dozen times and honestly just love it here – and that's why it's making my list of the best restaurants in Prague and one of the best affordable restaurants in Prague. 
6. Eska Bakery & Štangl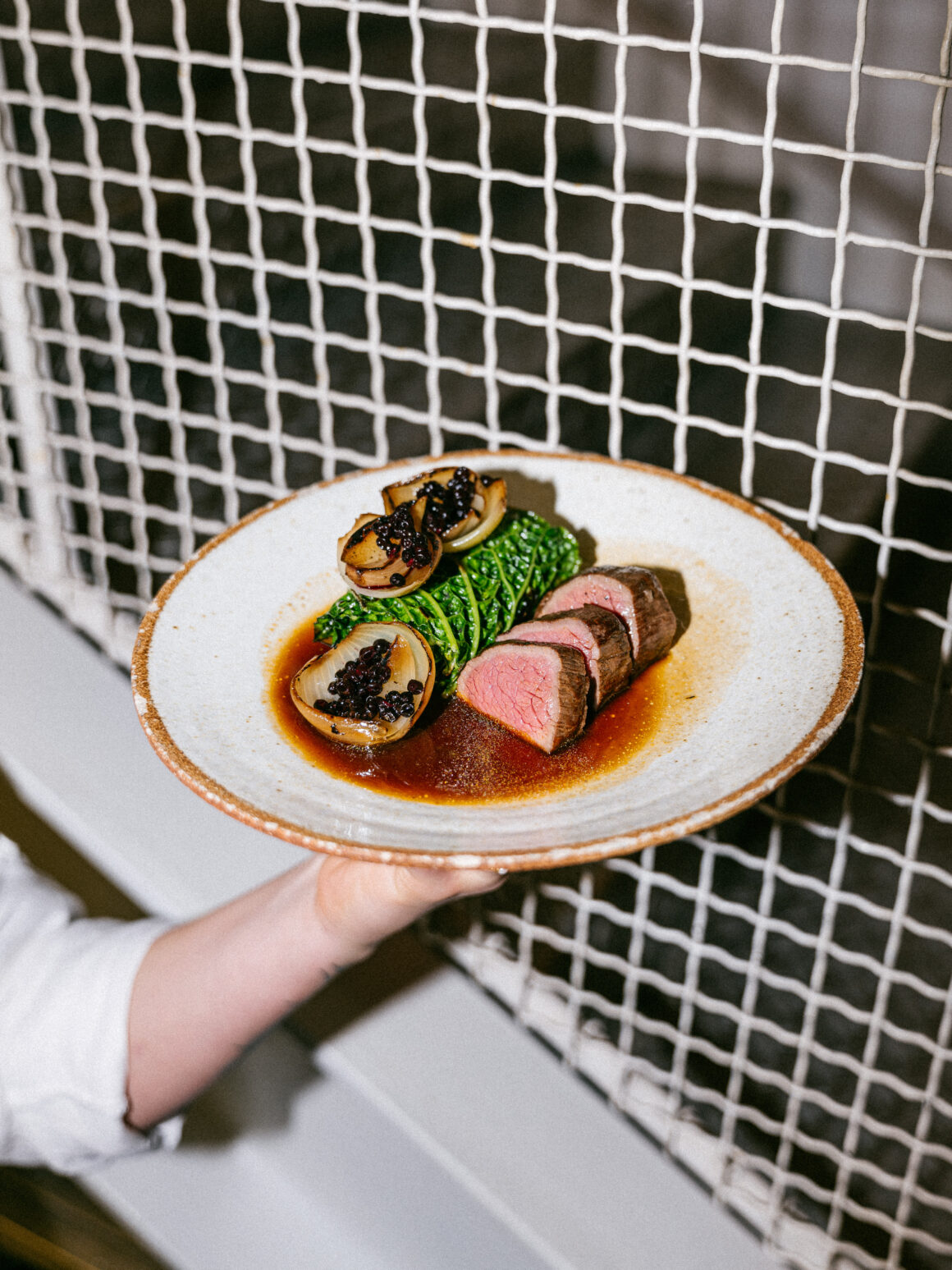 Fine, a bakery isn't *quite* the same as a restaurant. But can you blame me? Eska Restaurant remains one of my favorite bakeries in Prague – but they serve up so much more than the best koláč and bread in town.
Their beautiful building, located in Prague's Karlin neighborhood, is home to one of the best restaurants in Prague: Štangl. They work with raw ingredients from Czech Republic for a beautiful deugstation menu. If you plan to stop by, make sure to put in a reservation.
7. Indian by Nature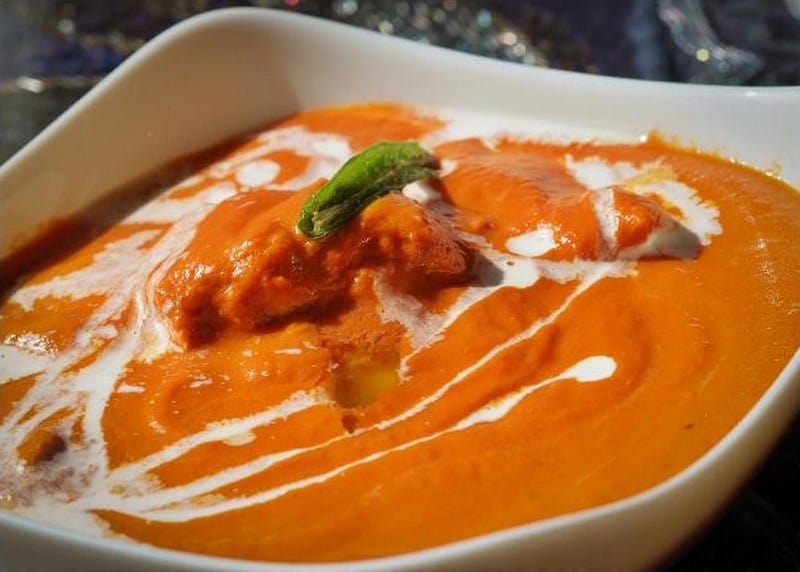 Indian food in Prague? That's always the first thing people ask when I recommend this place to them. Prague is home to a number of fantastic Indian restaurants all across town. In fact, many of my Indian friends have recommended this restaurant and it remains a personal favorite.  
In my opinion, Indian by Nature is one of the best Indian restaurants in Prague – and I'll tell you why. Their butter chicken (among other dishes!) is simply fantastic. It has to be one of the best dishes on the menu, along with their naan, which comes out steaming in a metal basket. This place can be a little expensive for Prague standards, but it's well worth the cost. 
8. Le Pizze di Frankie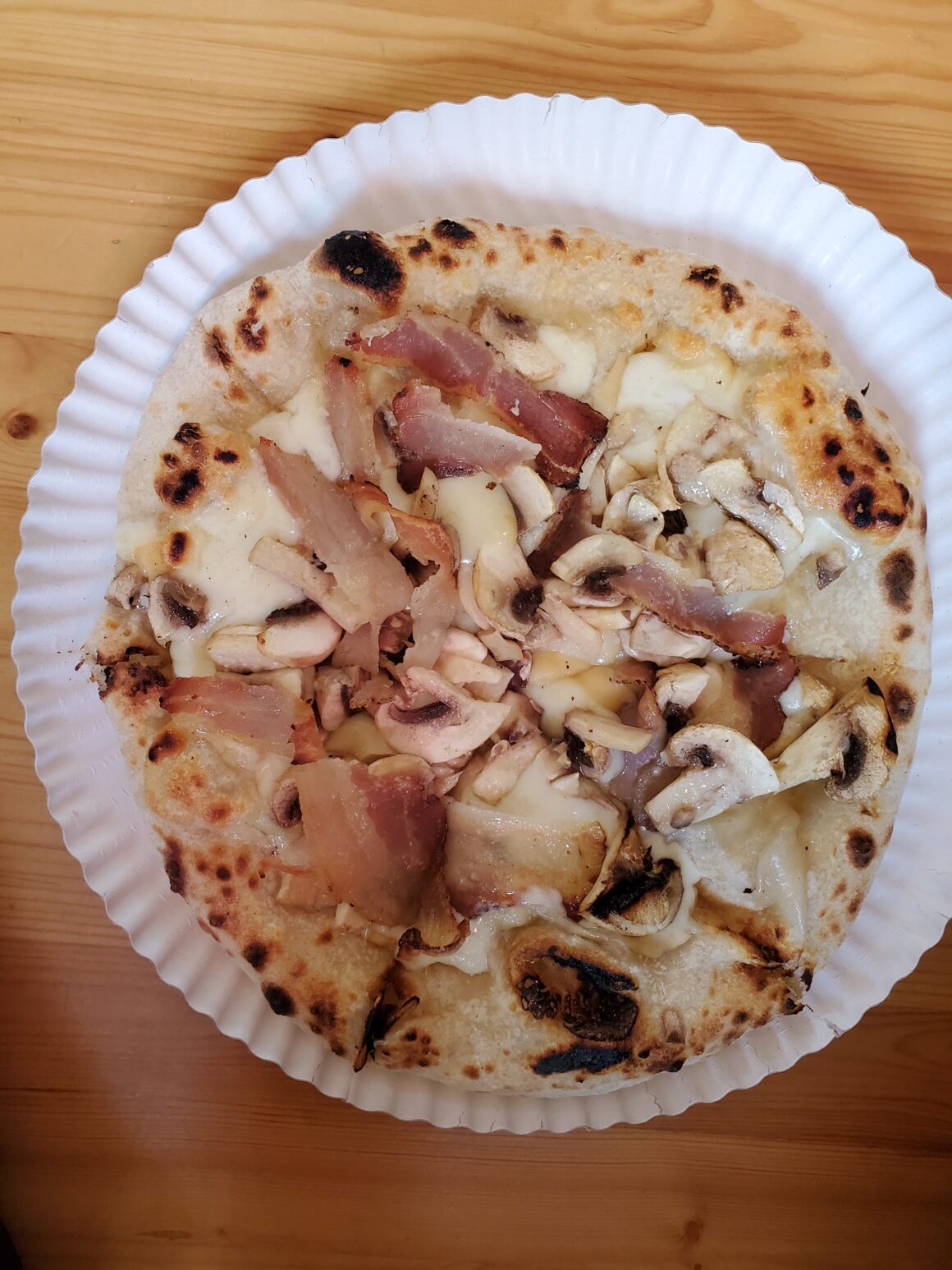 Pizza lovers, I have you covered! Le Pizze di Frankie is a tiny little gem I discovered shortly after I moved to Prague. It is, hands down, the best Neapolitan pizza you can get in Prague.
Le Pizze di Frankie has one location in Nusle, near Vrsovice. It's nothing fancy, of course, with a couple tables to sit and eat. But don't let the appearance deter you: this pizza remains one of my favorite treats. What really sets this place apart is their high quality ingredients and fluffy, flavorful dough.
Local tip: this place also ranks as one of my favorite cheap eats in Prague!
9. Kro Kitchen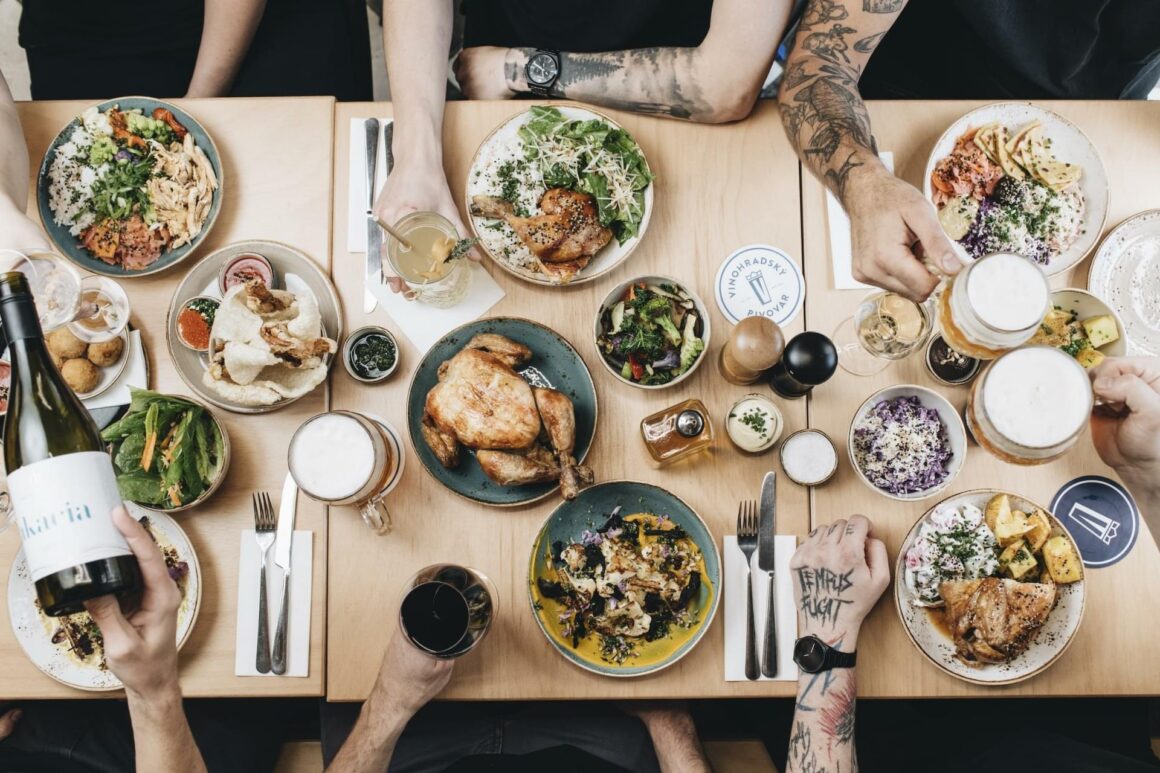 Kro Kitchen remains one of my all-time favorite spots in Prague. You can't leave Prague without visiting Kro Kitchen.
This modern eatery serves up fresh, modern-style food with an emphasis on grilled chicken. I love just about any of their grilled chicken, but my favorites are their potato pancakes and their Kuře na paprice (only available at their Vinohrady location, as far as I know).
Their menu looks simple, but don't let that fool you. Kro Kitchen cooks up some of my favorite food in Prague – especially in the summer. It's beloved by locals and tourists alike. If you're planning to visit, it's best to make a reservation a couple days in advance as their locations tend to get busy. 
10. Delicia Brazil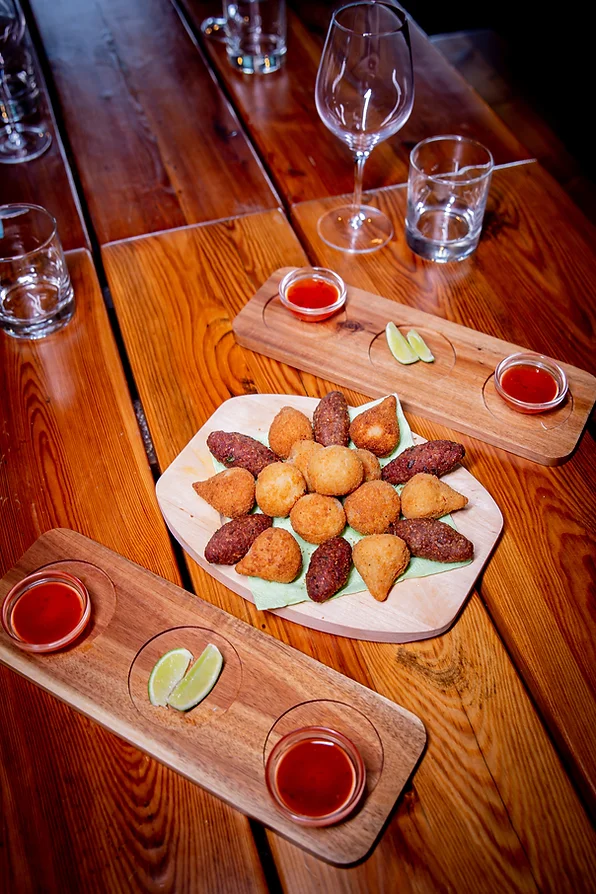 I spent three years living in Rio de Janeiro, Brazil, growing up – and Brazilian food, to this day, remains one of my favorite cuisines. For years, I searched and searched for the best Brazilian food and some semblance of that nostalgia and those flavors from my past. Delicia Brazil does it best. If you visit Delicia, don't forget to order Pao de Queso and their Picanha steak. It is, quite honestly, magnificent – and every bit as good as the steak in Brazil.
11. Yami Sushi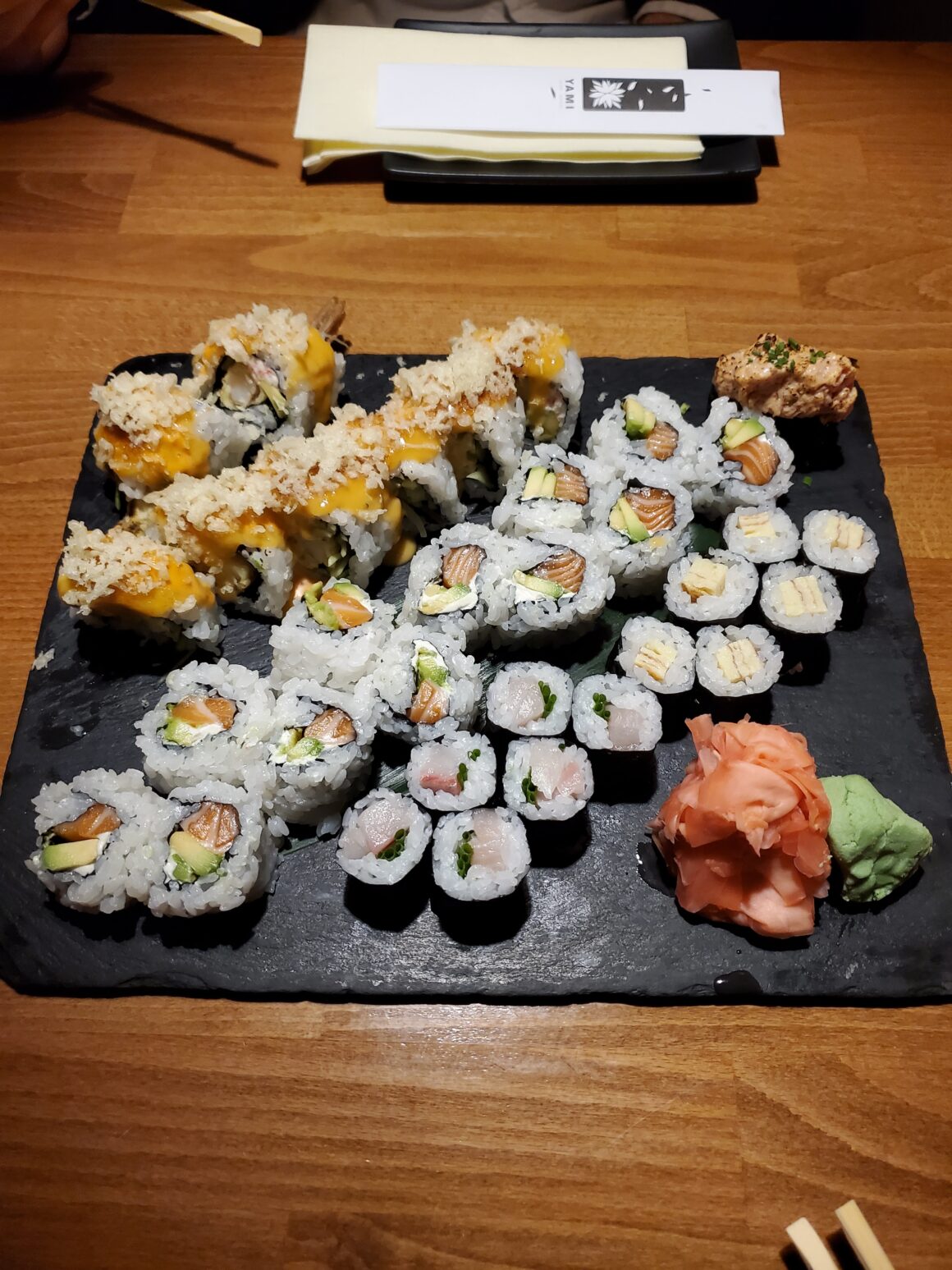 I'm going to be honest with you: Yami Sushi is perhaps our most visited restaurant in Prague. Of my list of best restaurants in Prague, Yami is probably my personal favorite.
That's because sushi calls to me, and it's one of the few things I can't make myself – and to this date, I haven't found any sushi place in Prague that can compete.
Is this one of the best Asian restaurants in Prague? Let me just say this: We have tried nearly every roll on their menu, and have yet to find one we dislike.
Local tip: This place also doubles as one of my favorite romantic restaurants in Prague!
12. Cafe Letka
If you're a brunch fanatic (and I should say, I am very much not a brunch fanatic), then Cafe Letka is the spot. This hipster hideout in one of Prague's trendiest neighborhoods is just as spectacular as it looks in the photos — and the food is excellent, too.
The small interior serves up fresh baked goods and a small menu featuring brunch and lunch options. It's seasonal, so there's a good chance you'll try something different every time you visit. When I went for brunch, I had the divine Turkish-style eggs. 
13. Taiko Ramen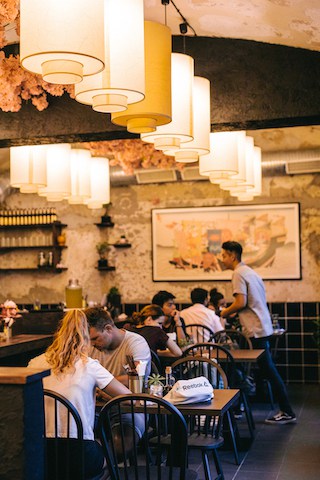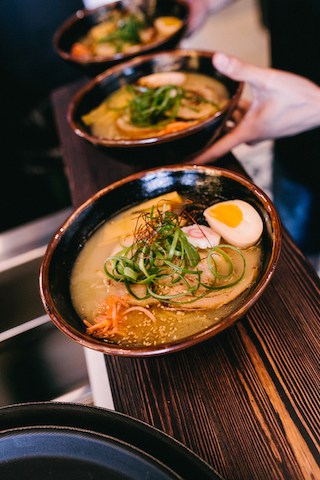 Dozens of people recommended Taiko Ramen to me during my search for Prague's best ramen. This cute little ramen spot, located right by the entrance to the Vitkov Monument, is a surprising find in Prague.
The ramen comes fresh, the noodles homemade and the broth packed with flavor. I'd come here again and again for their authentic Tonkotsu Ramen.
14. Mr. HotDoG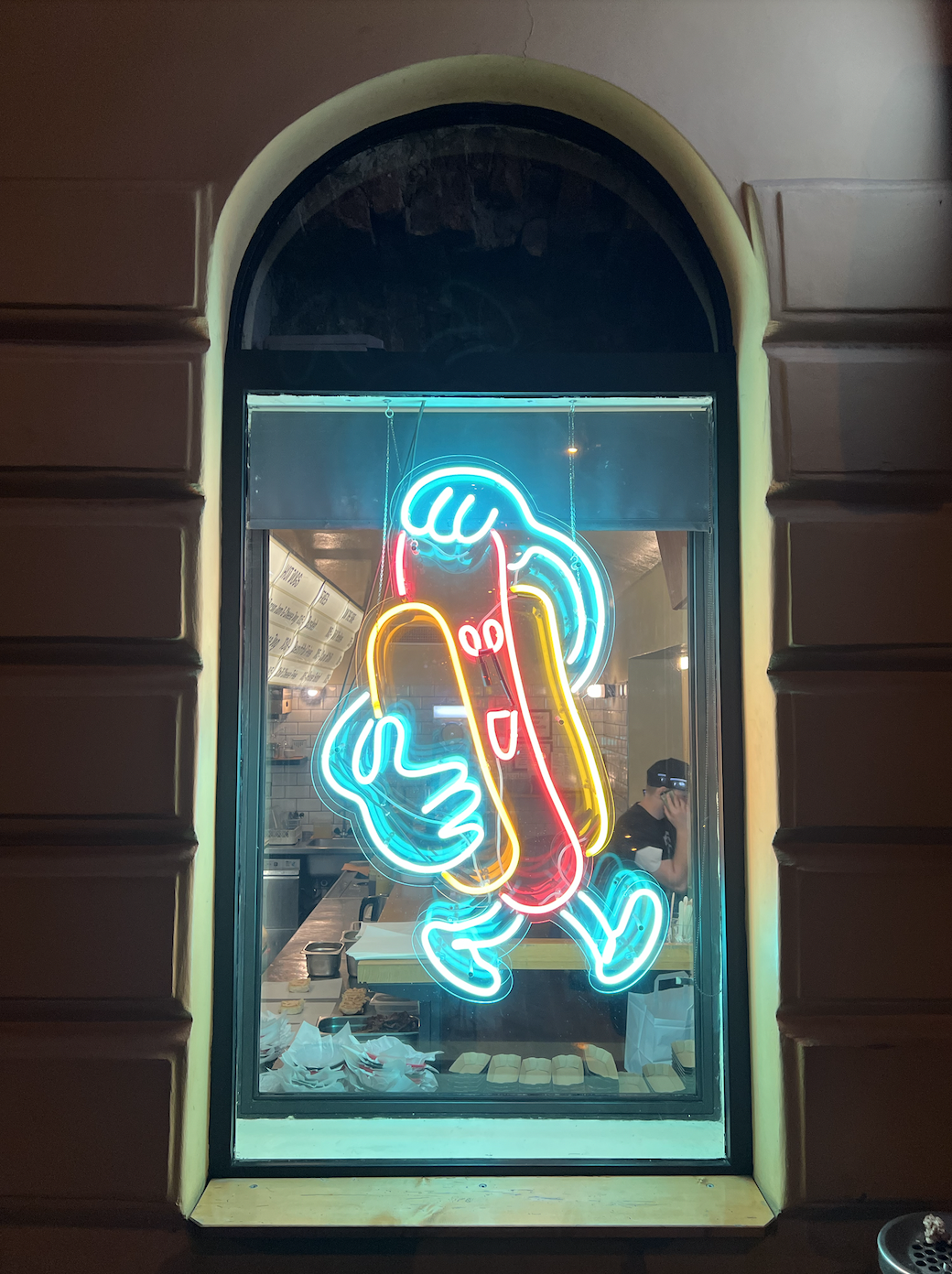 Mr. HotDoG, located in Prague's Holesovice neighborhood, is one of those cute little neighborhood spots that serves up some pretty darn delicious food. I had this place flagged for years and only visited it for the first time last year. Mr. HotDoG has three types of food on their menu: hot dogs, fries, and burgers. I know what you're thinking… But this place is actually super good.
Think of this place as a Czech twist on American classics. Yes, they serve hot dogs, but they're not those gross, bland American hot dogs. They're tasty, flavorful Czech-style hot dogs. The same goes for the burgers. The burgers have such high quality meat and these fluffy, tasty buns. I'll just be honest: this is probably my go-to spot for American comfort food and one of my favorite best affordable restaurants in Prague.
Local tip: this place also ranks as one of my favorite cheap eats in Prague!
15. Strahov Monastery Brewery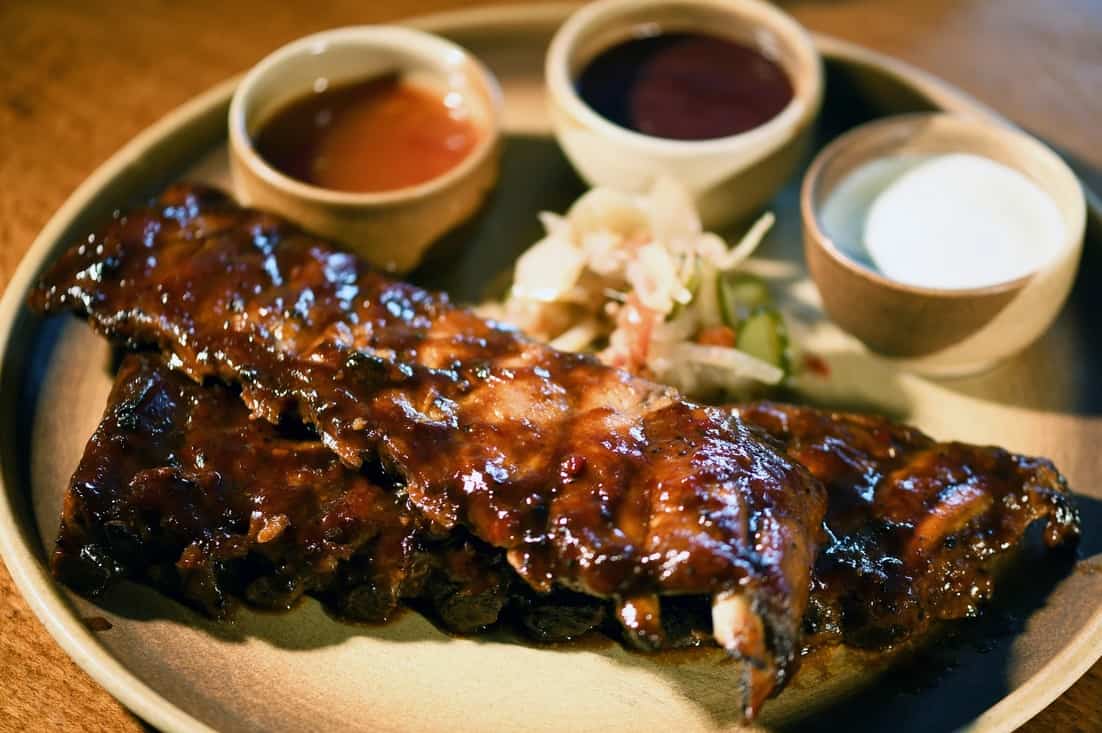 If you're looking for Czech beer and traditional Czech meals, you can't miss Strahov Monastery's brewery. This brewery and restaurant doesn't make many lists, but it's a surprisingly great place to settle down for a beer and some roast pork knee.
When I visited for the first time, we ordered their tartar (an absolute classic for Czechs!), the schnitzel and the pork knee. I've made pork knee at home before, and I'm happy to admit that theirs is much better than mine.
It's made all the better by a selection of the best Czech mustards, breads and horseradish. This dish is perfect to split, but it's not the only tasty thing on the menu. When we visited, the place was packed – and many people had ordered the ribs. There's something for everyone at this spot, located near some of Prague's top sights.
16. The Tavern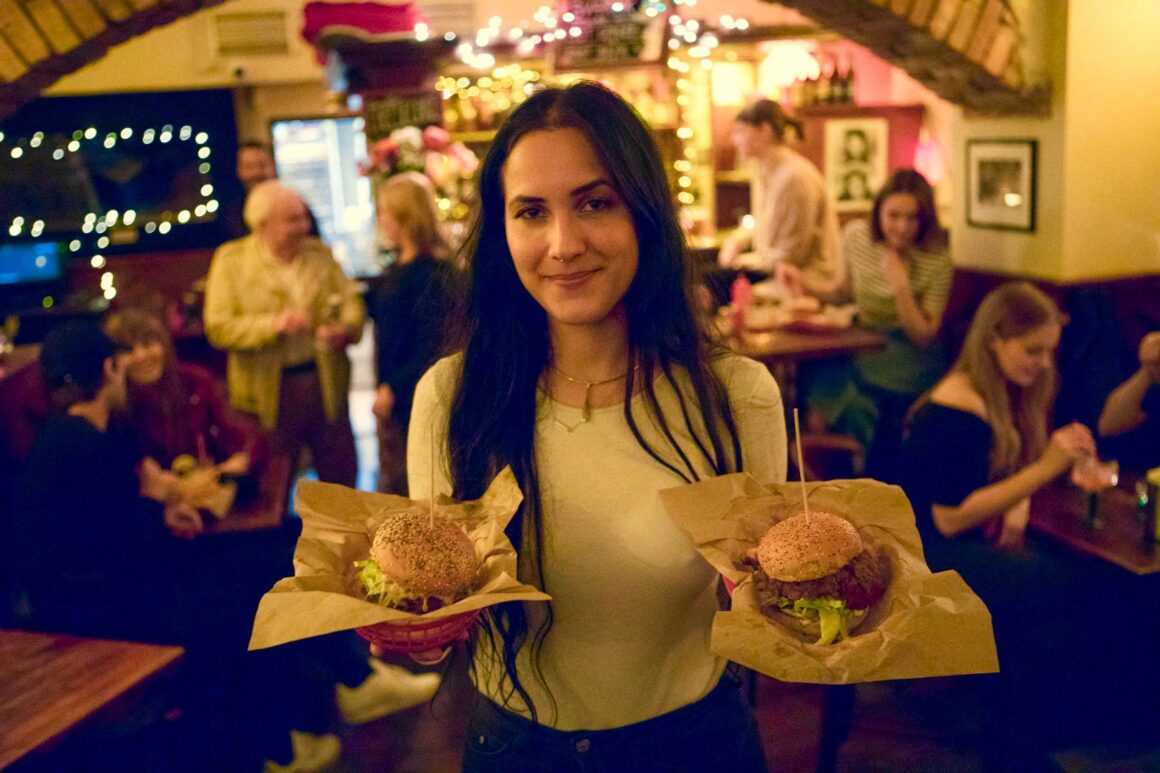 When I'm in the mood for burgers, I almost exclusively go to The Tavern. I first stumbled upon this Vinohrady eatery upon recommendation when I began my search for the best burger in Prague.
Since that first visit, I can't help but come back time and time again – it has to be one of the best casual restaurants in Prague. The Tavern has some of the best burgers in town. Don't miss their smash burger or their bacon burger. And don't forget the fries, which pack a lot of punch for simple fries.
Looking for a to-go spot? Try out Smashed, just nearby. Smashed is my all-time favorite burger in Prague; I don't include it on this list simply because they don't really have room to eat and nowhere to sit.
17. Shromaždiště
I'll be the first to admit that "Vegan Czech food" didn't sound like an enticing pitch. But Czech food is so heavy and so rich that the vegan versions of the food work better than the originals, in some cases. Don't be fooled, though – the Czech food here is fantastic, but their burgers are truly some of the best in Prague.  This tavern, located in Žižkov, is the perfect place to sit down, grab a drink with friends, and enjoy their tasty treats. Dare I say it's one of the best Czech restaurants in Prague? 
18. Palo Verde Bistro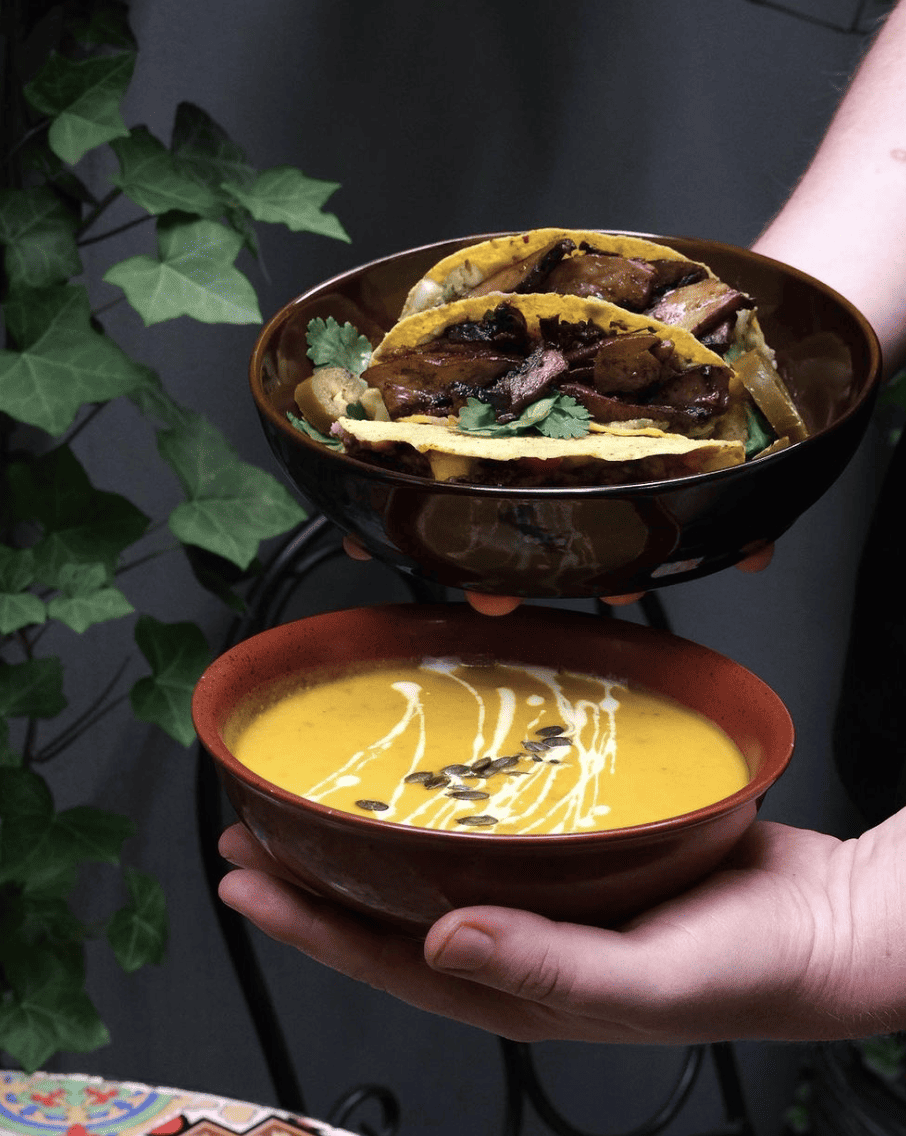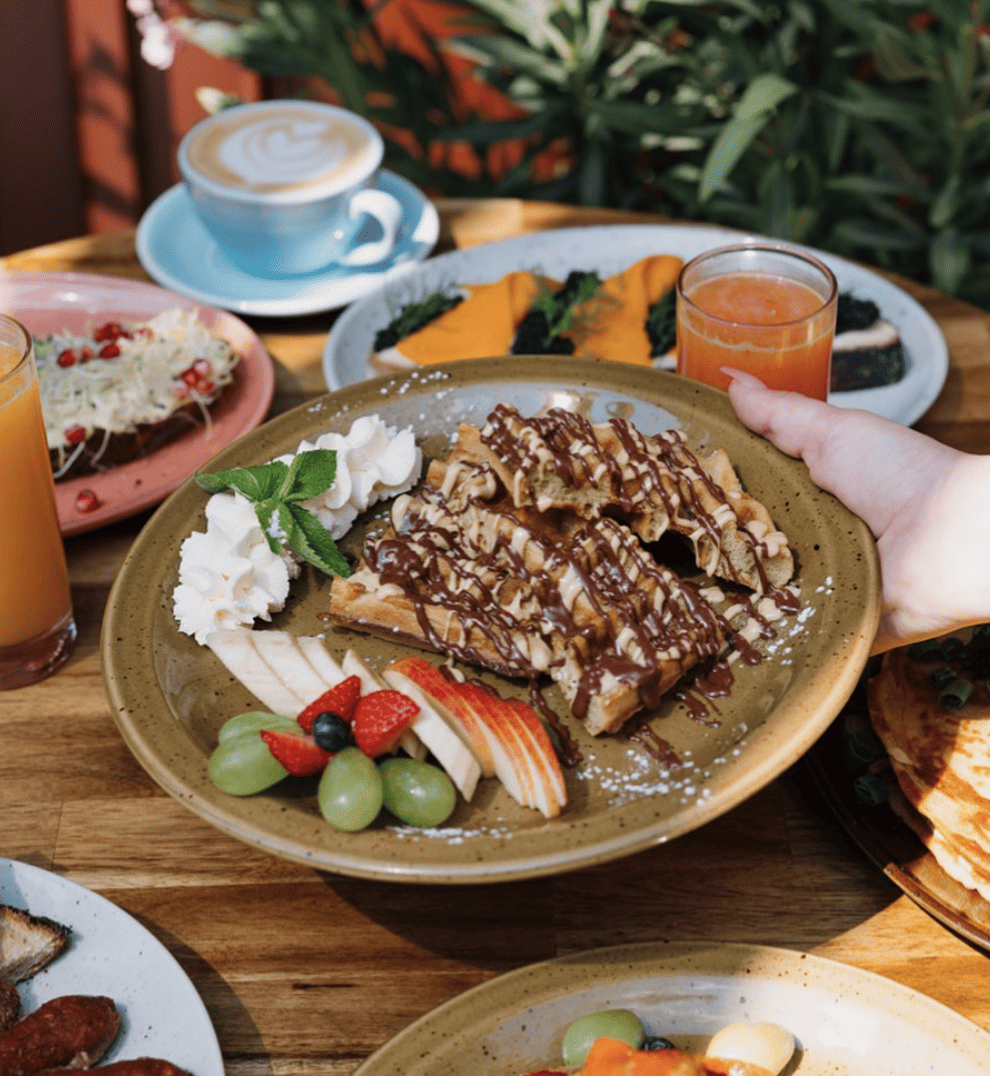 If you're seeking out the best all-around vegan food in Prague, you need to stop at Palo Verde Bistro. This local bistro is hands down one of the best vegan restaurants in Prague.
The first time our friends brought us here, we couldn't believe the food was vegan. It's delicious and full of flavor. They have a huge variety of vegan food. Come for the tasty treats, stay for the stunning interior.
Pro tip: Make a reservation, this spot gets packed!
Liked this post? Save it for later!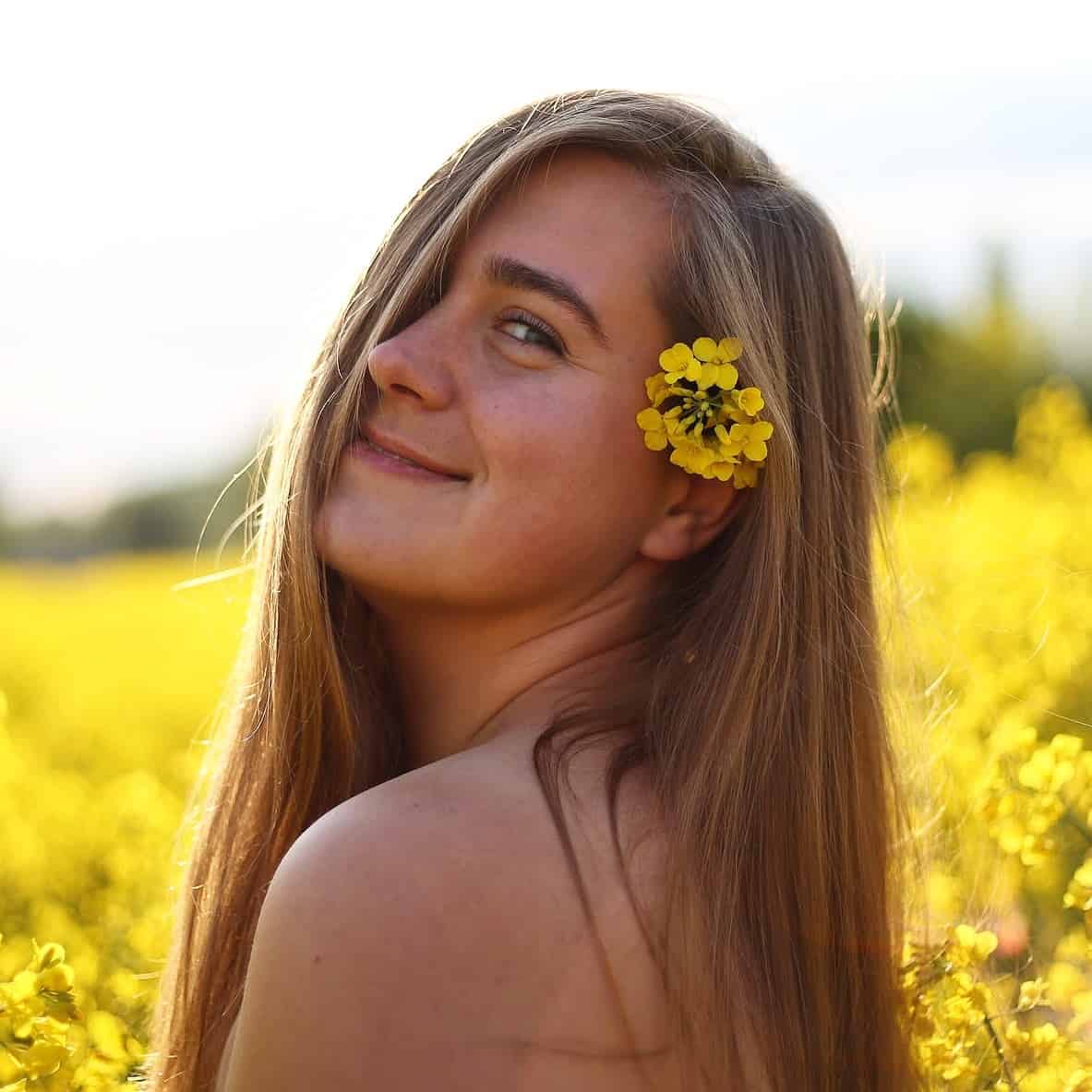 Samantha Tatro is a Czech-American third culture kid who grew up living and traveling abroad. Many years later, after living in California and working as a journalist, she decided to take the leap and move abroad again…this time to Prague, Czech Republic. Samantha started Undiscovered Path Home to help couples and solo female travelers find the courage to visit countries – and locations – off the beaten path. Her work has appeared in Bon Appetit, NBC News, The Adecco Group, and more.