Have you ever dreamed about seeing a Broadway show, West End show, or any theatre performance…but feel unsure about where to start? You may not always have friends and family willing to go to the theatre with you — but don't let that stop you! Seeing theater alone can be such a powerful and formative experience.
Look, I totally understand: Seeing a Broadway show alone can be intimidating. I spent years wishing I could go to the theater, but feeling way too scared to do it solo. It took me years before I built up the courage to make it happen.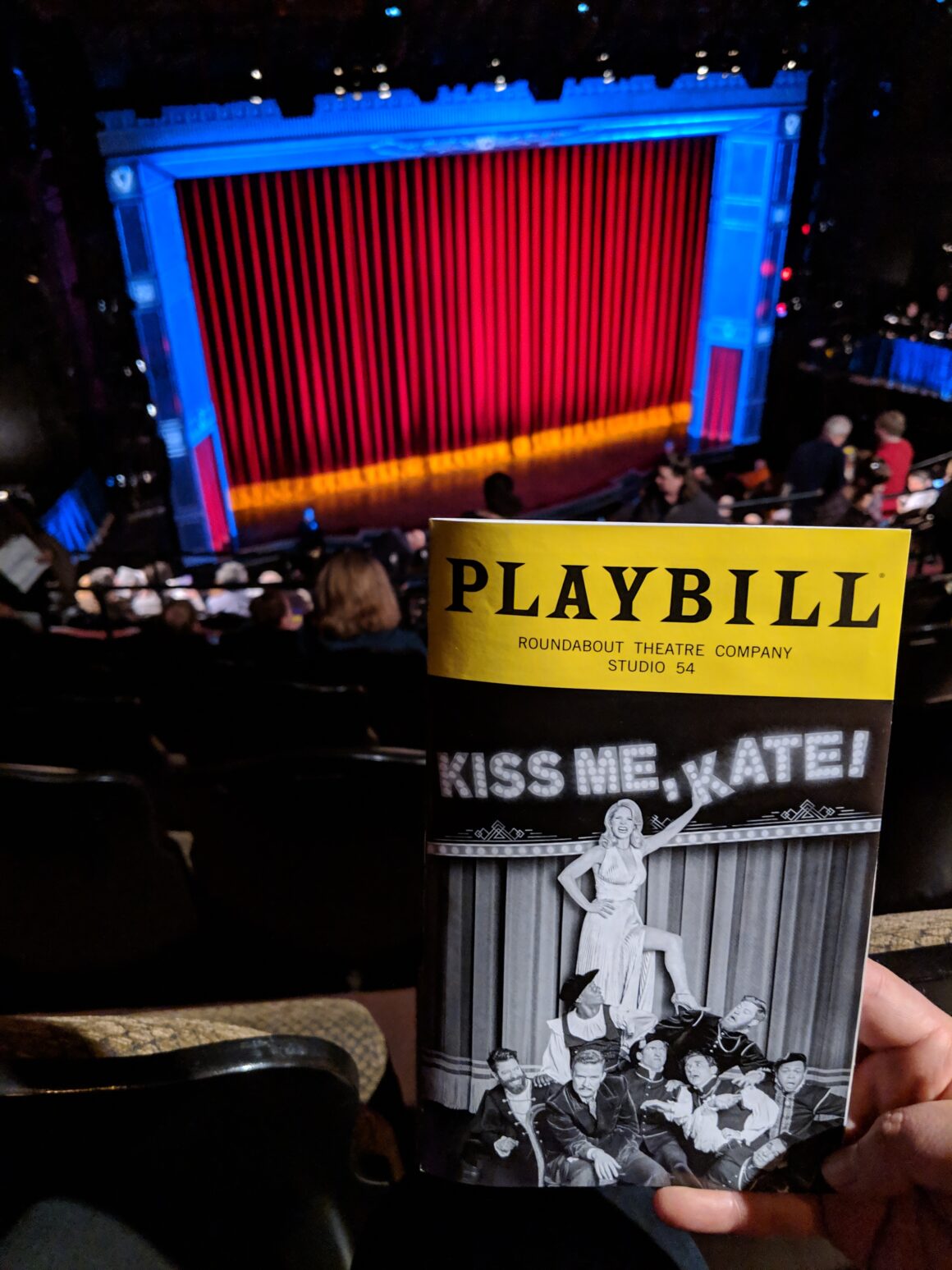 I tackled that fear by deciding I no longer wanted to see my life pass me by. I didn't want to keep saying, "Oh, I wish I had seen that show." So whether you're planning to see a Broadway show solo, a West End show solo, or your regional theatre's production solo…I get it! It's awkward!
That's because going to the theatre has always been considered a social act. You should go see a show with your partner, your friend, your family….anything but alone. But what do you do if you don't have friends or family that want to see a show?
If you're worried about seeing a Broadway show or West End show solo, don't worry. I've done it literally dozens of times, and it's been absolutely fantastic each time. Studies have actually shown that going out alone can actually be healthy for you.
Plus, going to the theater alone means better access to tickets! These are my best tips for going to the theater alone.
My 4 Best Tips for Going to the Theater Alone
I've been to dozens and dozens of theater alone – from Broadway to the West End to regional theater. It's such an important part of my life that I have my own routine and my own set of things I do to make it special. If you're nervous about going to the theater alone, follow my advice!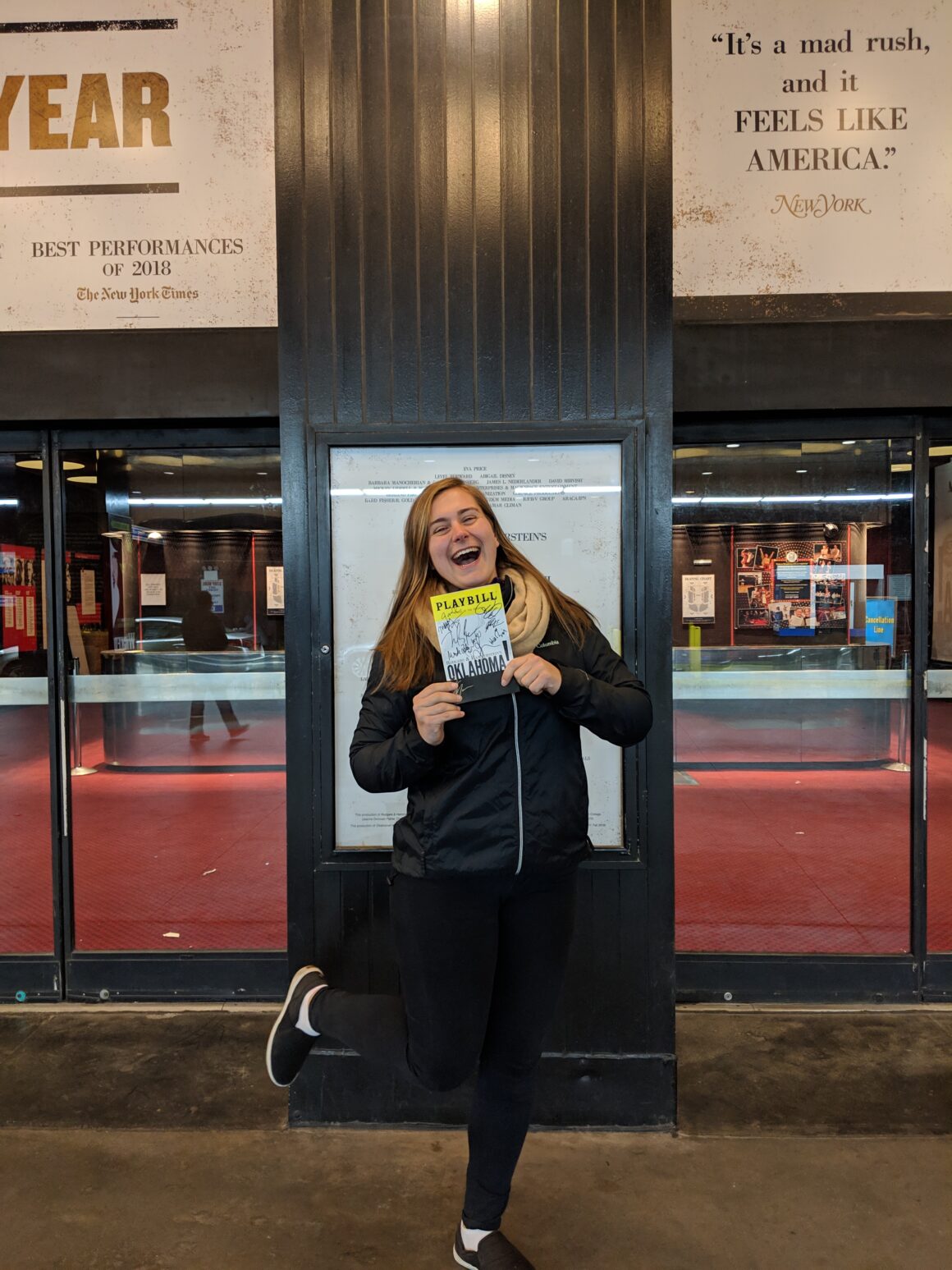 Read the Playbill or Programme
You will probably feel awkward when you first enter the theater and take your seat. People around you will chat with their friends and family, and you will…just be sitting there. Sounds terrible, right?
This is where the Playbill or Programme comes in. You can open up your Playbill and read about the production, the cast, and the creators. Not only will this help inform your viewing experience, but it will also give you something to do.
Don't Focus on Everyone Else
Sounds easy, right? But the truth is that when the lights go down, no one will be watching you in the audience, sitting alone. In fact, no one will be worrying about you at all. So don't worry about it! Try to be present and stay in the moment as you enjoy this beautiful experience, seeing live theater.
Bring a Snack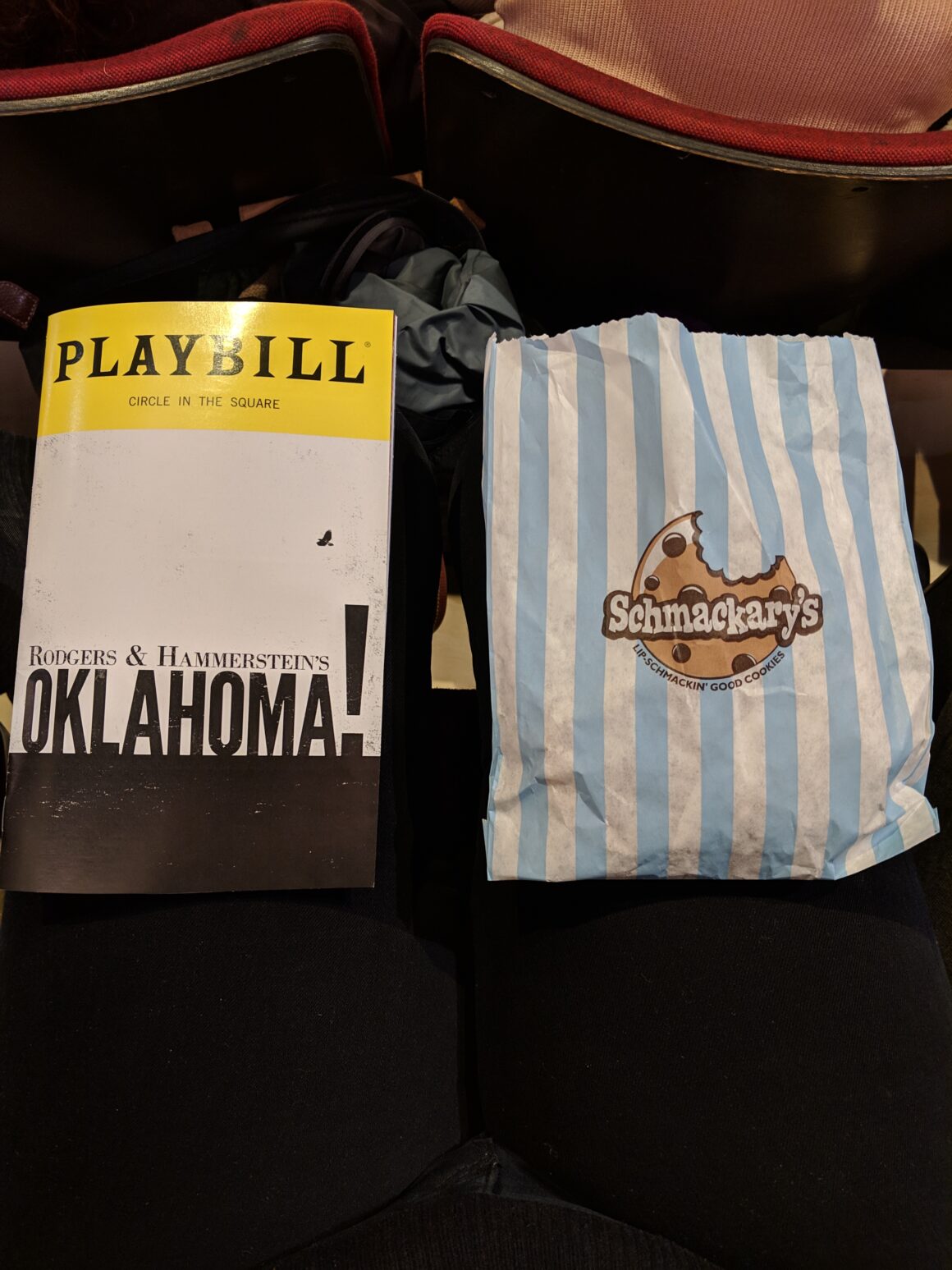 I never go to the theater alone without a snack. If I'm going to a Broadway show, that means stopping at Schmackary's (one of my favorite cheap eats in Midtown!) and picking up a cookie or two for the show. If I'm seeing a show on the West End, that means grabbing ice cream at intermission.
This is important for two reasons:
First, who doesn't love a snack at intermission? While others are talking, a snack gives you something to do. And it makes the process of seeing a Broadway show solo a little less scary.
Second, a snack reminds you about the purpose of the trip. It reminds me that even if I am alone at the theater, I am still here on a fun day out. Enjoy it!
Make it Special
If you feel comfortable, why not take yourself on a full date beforehand? Immersing yourself in the self-date experience will make the experience feel all the more lavish. Consider going to your favorite restaurant beforehand — or picking a place you have always wanted to visit!
My Last Advice for Seeing Shows Alone
It's always scary to do something alone. And it may never feel normal. But you shouldn't let that fear hold you back. Instead, think about ways to make the experience more comfortable and exciting for you. Even a few small changes can make a big difference!
Liked this story? Pin it here!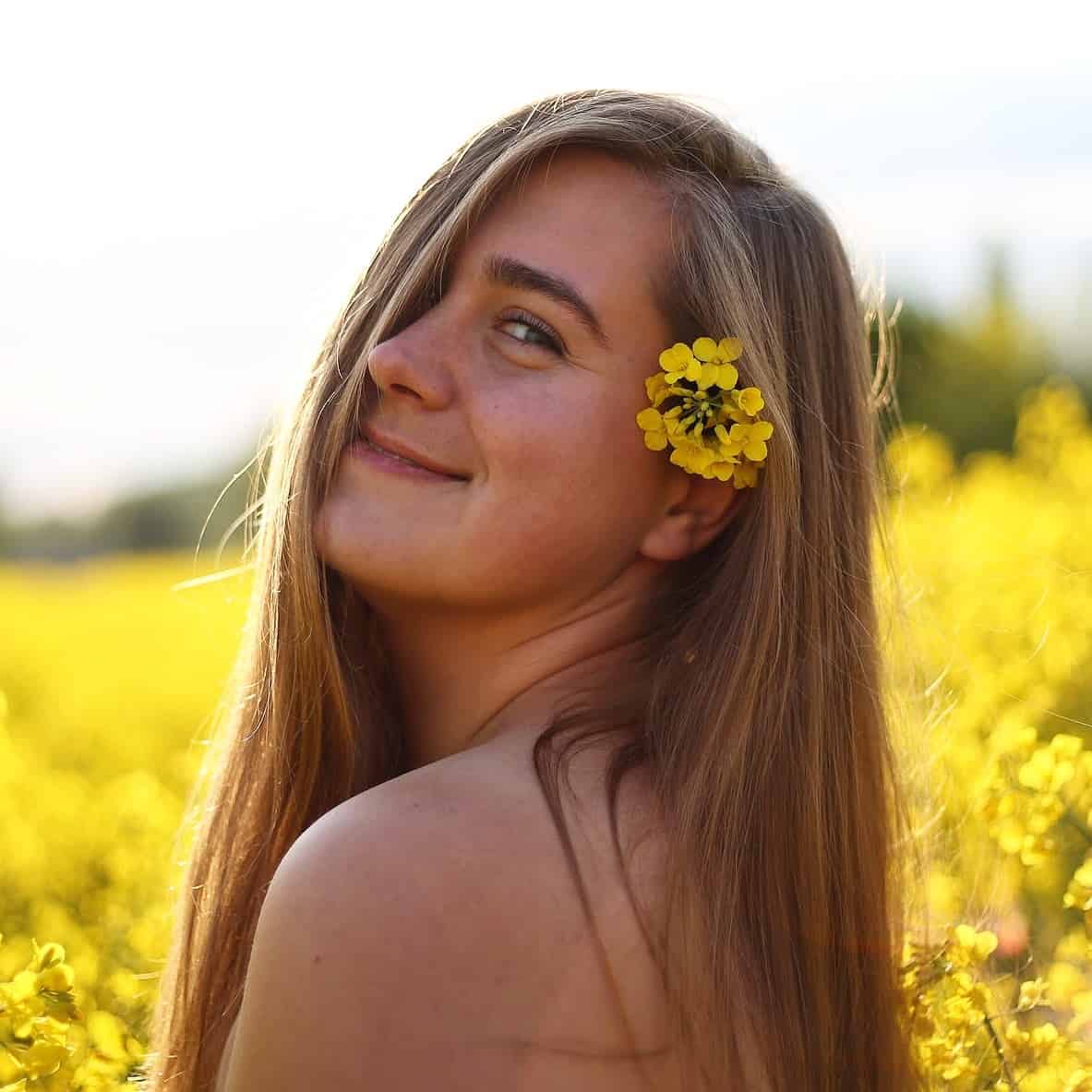 Samantha Tatro is a Czech-American third culture kid who grew up living and traveling abroad. Many years later, after living in California and working as a journalist, she decided to take the leap and move abroad again…this time to Prague, Czech Republic. Samantha started Undiscovered Path Home to help couples and solo female travelers find the courage to visit countries – and locations – off the beaten path. Her work has appeared in Bon Appetit, NBC News, The Adecco Group, and more.