The small countryside town of Benešov, Czech Republic is known for one big reason among tourists: Konopiště Castle. Tourists from all around the globe flock to this stunning castle to see the home of Austrian Archduke and Heir to the throne, Franz Ferdinand d'Este. But this small countryside town has plenty to do and see aside from the castle. I've been visiting Benešov for years, thanks to family ties, before I moved here – and I've pretty much scoped out all the most interesting things to do in Benešov. Here are my favorite things to do in Benešov, no matter if you're visiting Konopiště Castle or planning to spend a full day exploring Benešov on a day trip from Prague. 
How to get to Benešov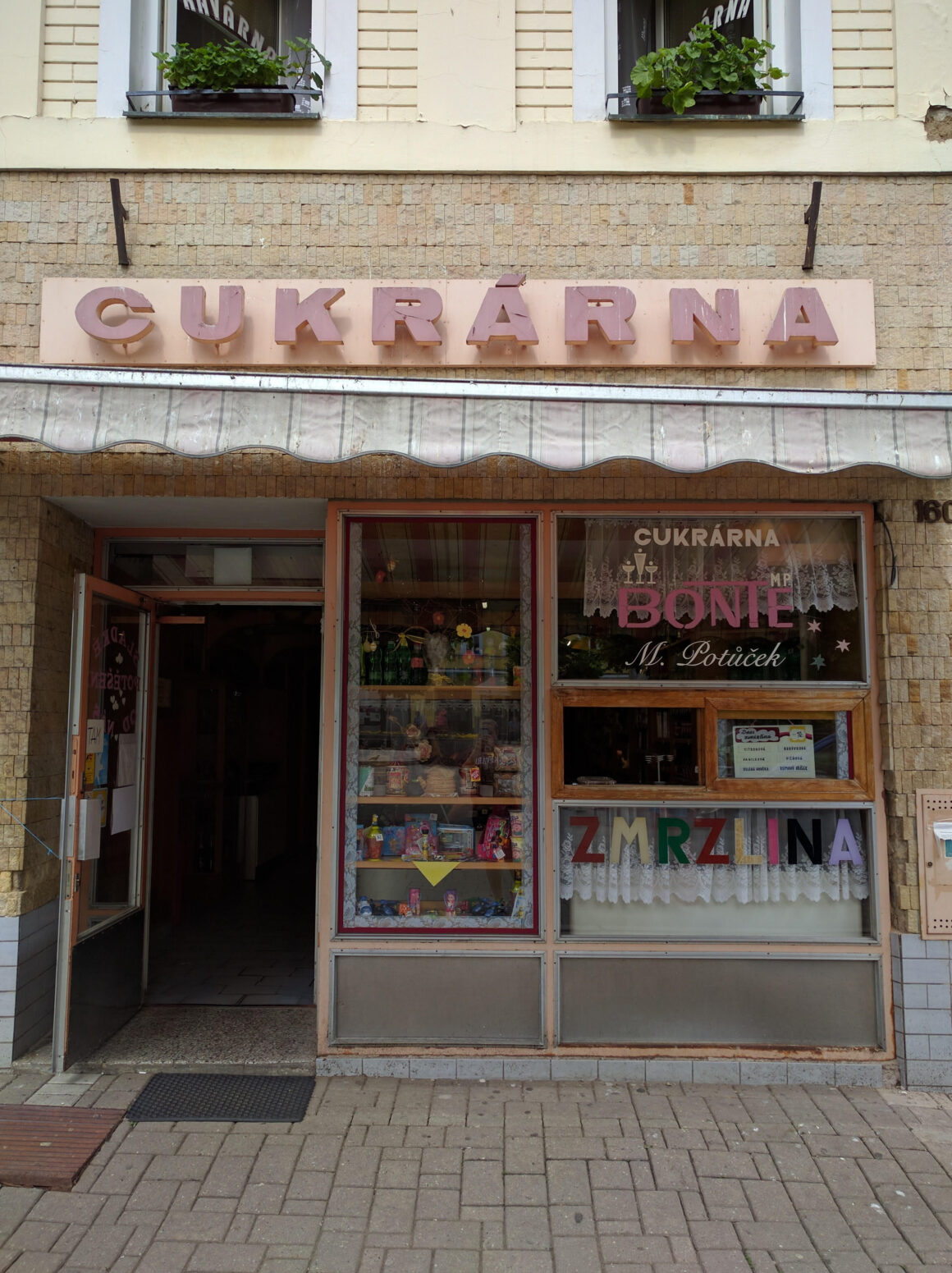 It's easy to get to Benešov from Prague, especially if you have a car.
If you have a car, hop on the D1 heading south and follow signs for Benešov. Once you reach the town, there is plenty of paid parking within the downtown area.
If you prefer to use public transit, you can take a train from Prague's Main Train Station. There are fast trains (R17, for example) that go nearly direct to Benešov. Alternatively, slower trains like the S9 will stop at every village along the way, before ultimately ending up in Benešov. There are also several buses which go to Benešov as well.
6 Fun Things to Do in Benešov
Whether you're planning a trip to the castle and want to explore the town or just plan to stop by on your way further south, here are the best things to do in Benešov, Czech Republic.
1. Tour Zámek Konopiště, or Konopiště Castle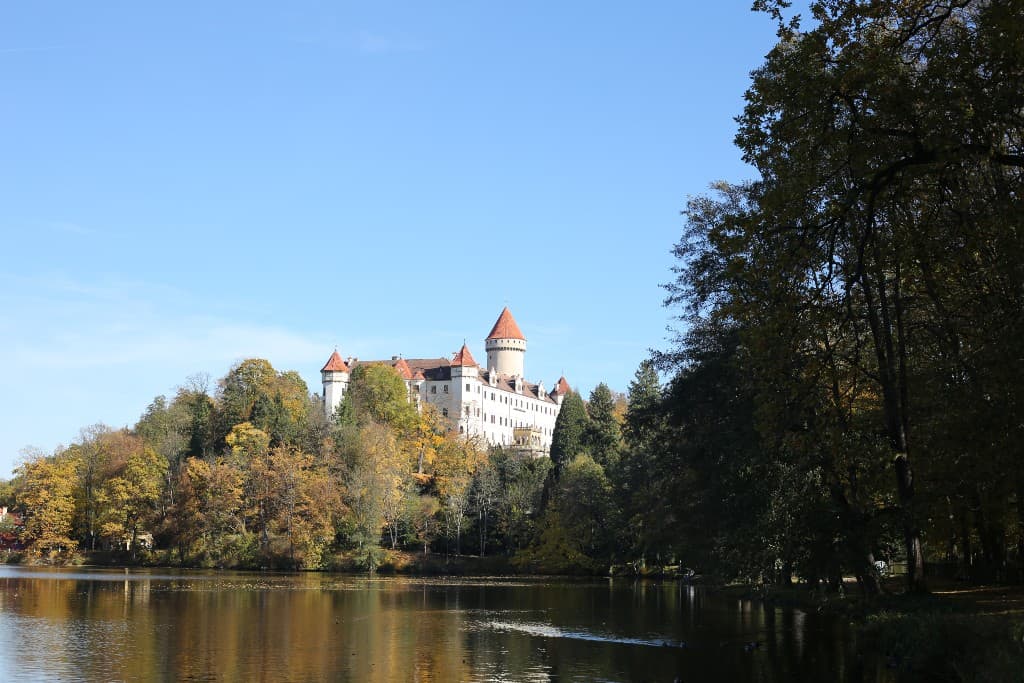 Visiting Konopiště Castle is by far the most popular thing to do in this part of Czech Republic – and for good reason! Known to many as the Franz Ferdinand Castle, this chateau was once home to Austrian Archduke and Heir to the throne, Franz Ferdinand d'Este. This beautiful Czech castle is hands down one of the most breathtaking spots in the countryside.
Inside, you can tour the well-preserved interior. Because Franz Ferdinand loved hunting, the castle is also home to an extensive and impressive collection of his hunting equipment in the armory.
2. Visit the Rose Gardens at Konopiště Castle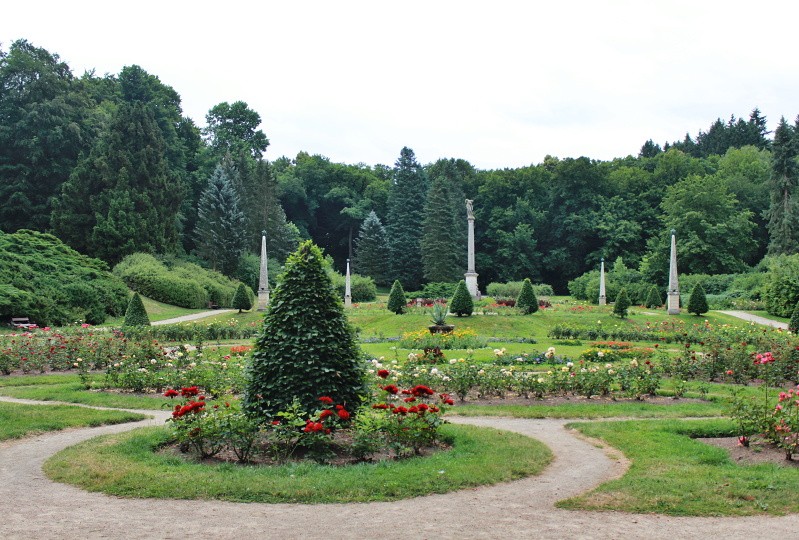 The Rose Gardens and Greenhouse at Konopiště Castle are one of the most spectacular parts of the castle. In the summer, you can wander through the gardens and admire the exquisite roses. To top it all off, the Rose Gardens have peacocks wandering throughout the garden, freely, and they are truly magnificent.
3. Ferdinand Brewery
Is any trip to Benešov complete without a trip to Ferdinand Brewery? The brewery gets its name from Franz Ferdinand d'Este, who actually owned two breweries: one in Benešov, and another at the castle. This brewery has been operating since 1897 and the recipe hasn't changed in more than 100 years.
Why is this place so special? I'm no beer specialist – and I don't drink alcohol – but my husband, who has experience brewing beer, has told me time and time again how special this place is.
Aside from their beers frequently being named the best in the country, they also make their own malt. In fact, they are only one of five places in the country to do so. In addition, they don't actually take any shortcuts when brewing their beer – the process takes multiple days. If you like beer and want to read more about their process, click here.
Don't love alcoholic beer? Me neither! They have a great non-alcoholic option as well as gluten-free beers.
You can visit their store, their tasting room, and even take a tour of the brewery on special days.
4. Play Paintball
Who doesn't love a good game of paintball? Located on old military grounds, this paintball venue spreads over 35,000 square meters. You can play through a series of trenches, bunkers, barriers and buildings. Just be warned: you need a minimum of eight people to play the game. Learn more here.
5. Visit the Museum of Art and Design
The Benešov Museum of Art and Design is a small, unique museum located just off the town's main square. It was first opened in 1990 as a museum of fine arts. The museum has continued its 40-year tradition of presenting art in the Hall of Ladislav Šíma, a painter and musician from Benesov. The museum now has a permanent exhibition with regional art, a permanent exhibition with Czech art from the 20th century, a tea room, and various other alternating exhibitions. Learn more about the museum here.
6. Try local Czech food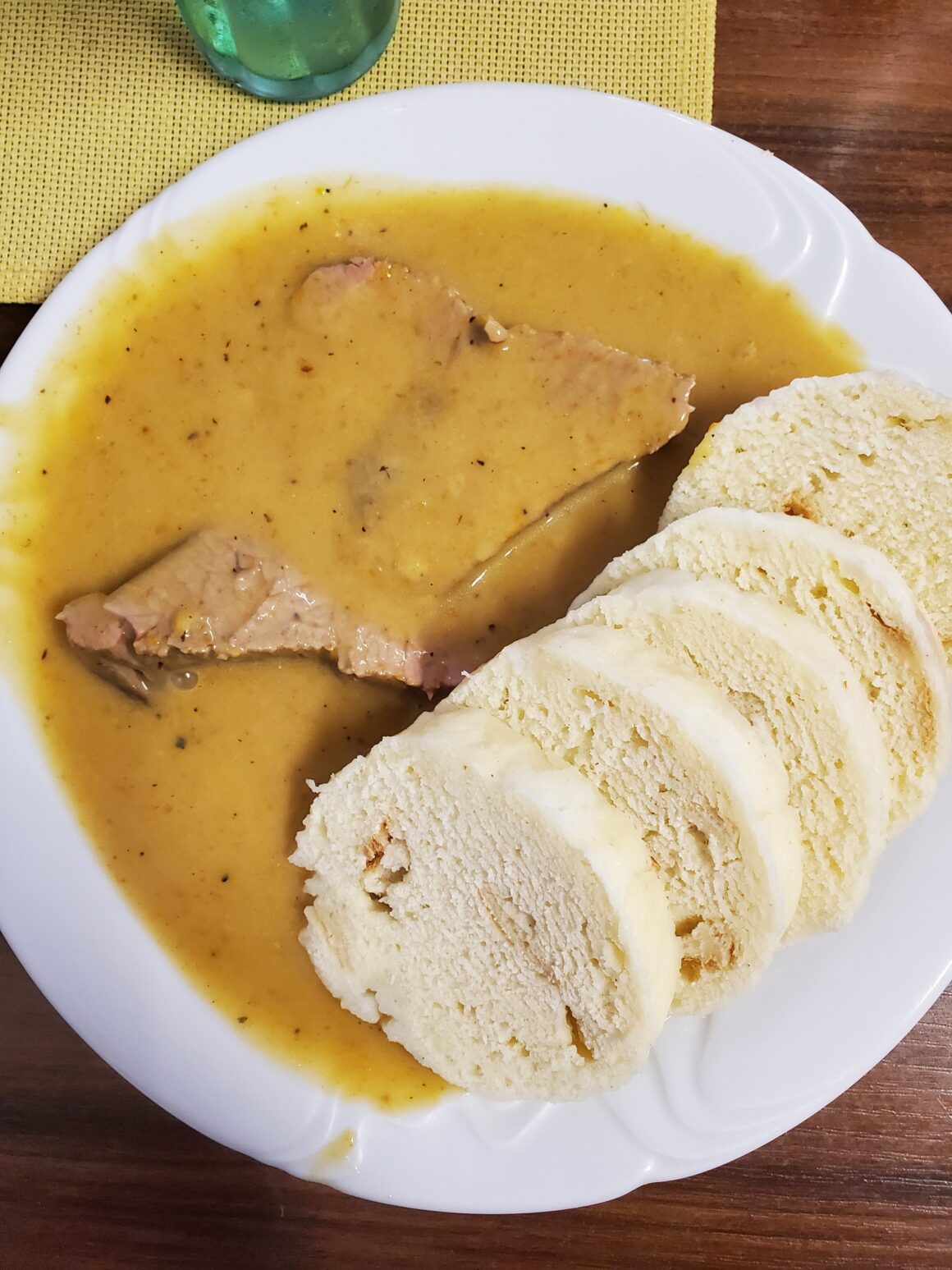 In my opinion, the best traditional Czech food is often found outside of big city centers like Prague. Benešov has some fantastic traditional food, but be warned: most of the food operates on a first-come, first-serve basis. As is traditional in Czech Republic, the restaurants make 10-15 daily dishes (that change each day) and when it runs out, it runs out.
The best traditional Czech restaurants in the city include Švejk restaurant Benešov and Restaurace U Kovářů. If you're looking for cheap food in Benešov, you can't beat the Jidelna. It's a cafeteria-style place serving up soups and main dishes each day. Because of its popularity among workers and residents, I recommend getting there before noon for the best selection.
Liked this post? Pin it!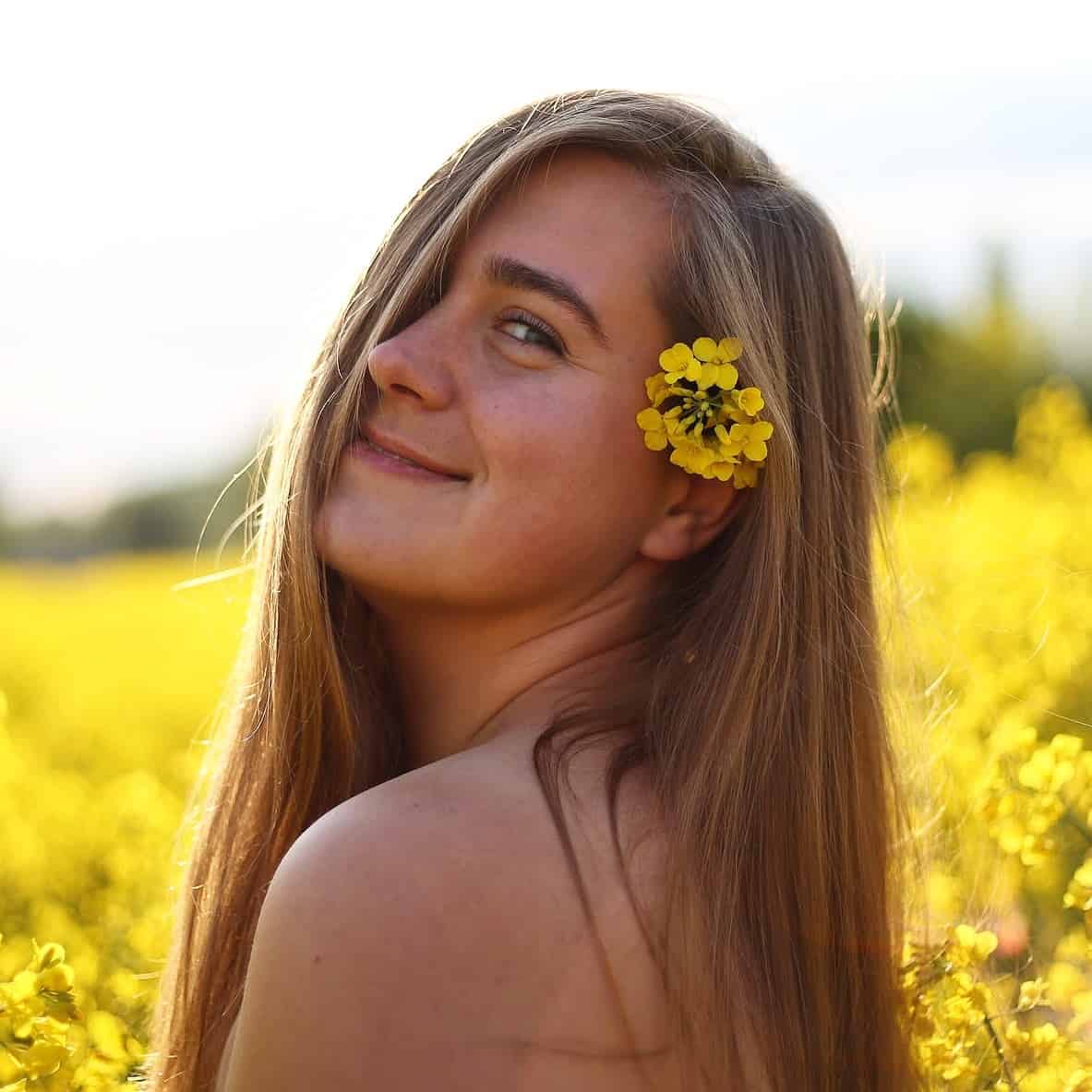 Samantha Tatro is a Czech-American third culture kid who grew up living and traveling abroad. Many years later, after living in California and working as a journalist, she decided to take the leap and move abroad again…this time to Prague, Czech Republic. Samantha started Undiscovered Path Home to help couples and solo female travelers find the courage to visit countries – and locations – off the beaten path. Her work has appeared in Bon Appetit, NBC News, The Adecco Group, and more.