Disclosure: this article contains affiliate links, which means when you make a purchase, I will earn a small commission. Affiliate links cost you nothing and help keep my content free. It's a win-win! For more information, check out my disclosure policy here.
Medieval castles. Whitewashed towns. Pristine waters stretching down the Puglia coastline. Centuries-old farmland. The port city of Bari in Italy's Puglia region is truly one of the most beautiful and untouched places in Italy; in my opinion, it's one of the last truly authentic parts of Italy. The city, located on the Adriatic Sea coast, is the capital of the Puglia region in Southern Italy (think of it as the "boot" of the heel). The cuisine in Bari is a reflection of the vibrant city:  homemade pasta, fresh baked bread, local olives, and the catch of the day fill the menus at some of the best restaurants in Bari. 
If you know me, you know that I absolutely love Italy! I've been down to Bari and the Puglia region twice (including an extended vacation scoping out the best beaches in Puglia!). I've explored many different parts of Italy, but Puglia remains one of my favorites. There's just something magical about this part of Italy, and I will never stop recommending it to everyone. After visiting Bari, Italy a number of times, I've put together this list of my absolute favorite authentic, cannot-miss restaurants in Bari!
Don't have time to read this post right now? Pin it for later.
Is Bari worth visiting?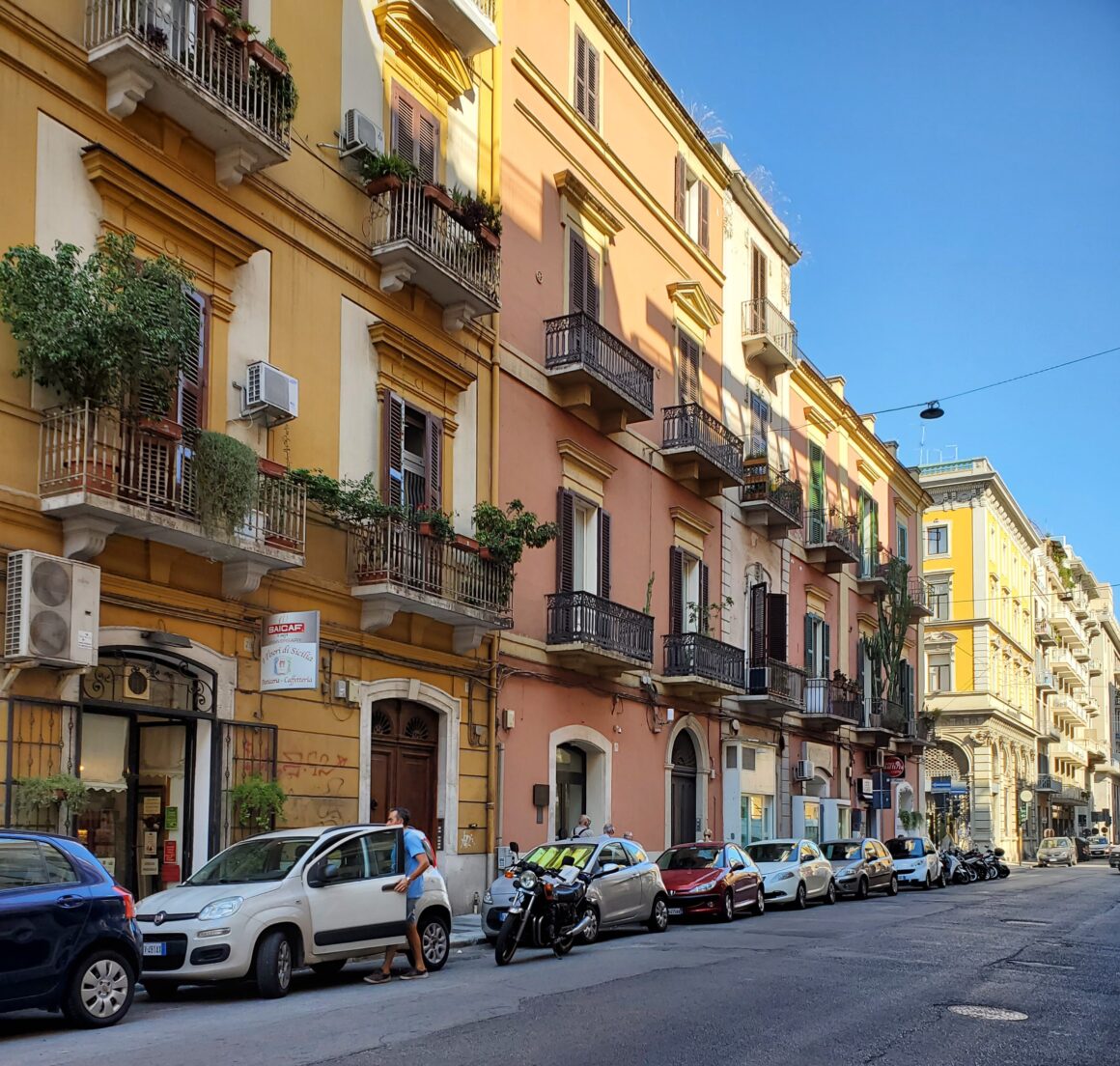 When you're planning a trip to Italy, it can be difficult to pick just a few places you want to visit. Trust me: I've been there. But with its stunning old town, bustling harbour and access to some of Italy's best beaches, the Italian city of Bari is well worth a visit.
What food is Bari known for?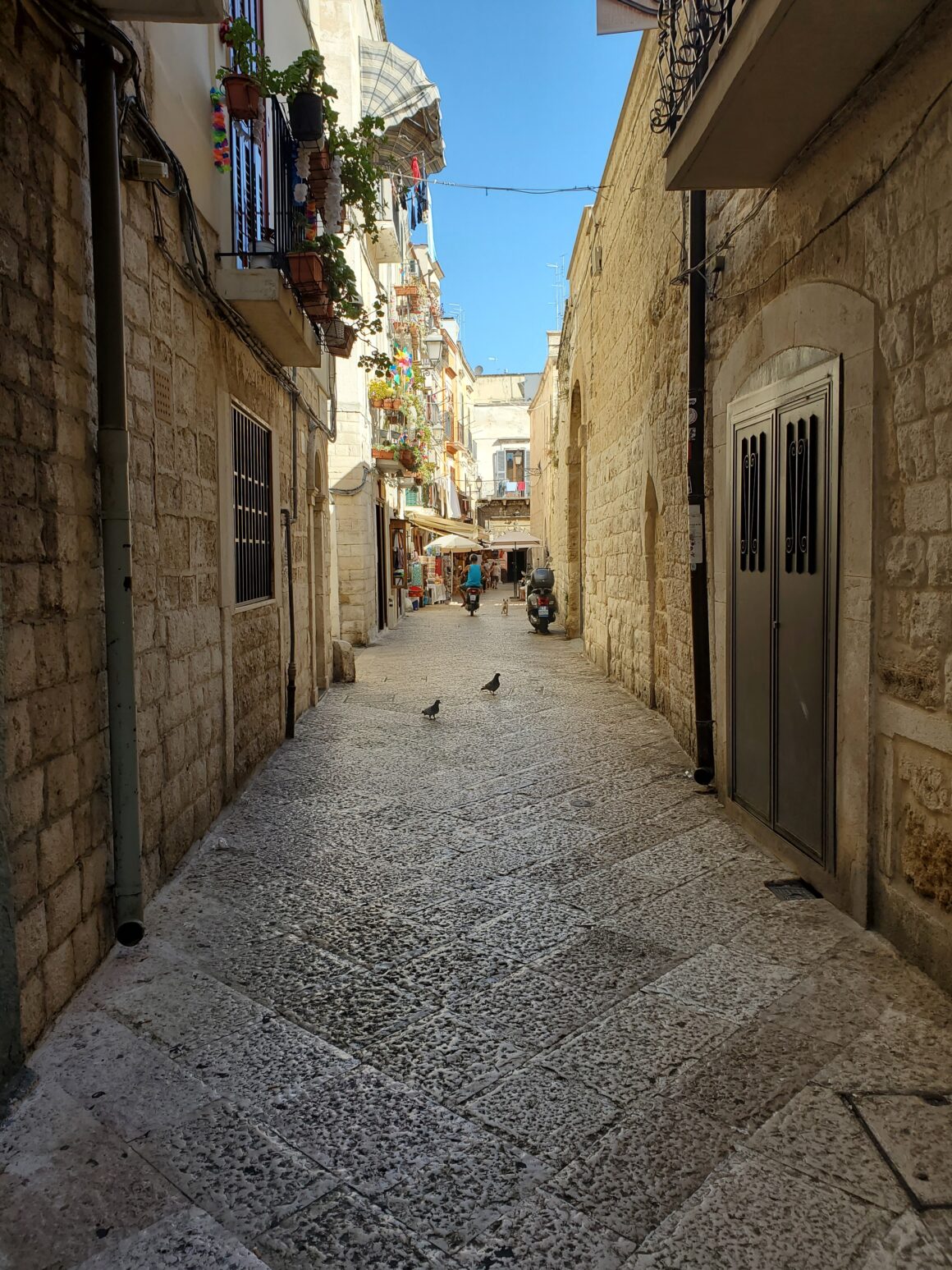 When you drive through the Puglia region of Italy, you'll notice centuries-old farmland and ancient olive trees (though they are in trouble!). The Bari region – and Puglia as a whole – are best known for their olive oil, garlic, and fresh vegetables like beans, chickpeas, fennel and eggplant.
Bari is also known for its fresh seafood, which fisherman catch each day off the coast. The food in Bari is truly some of the most unique – and most delicious – food in Italy. If you have a little extra time, I always recommend this Bari street food tour. It's truly one of the best ways to experience the divine cuisine in Bari from a local's perspective, and they take you to so many fantastic, hidden spots. It's also an easy way to try Bari's best restaurants if you have less time. Book it here! (P.S. There's a Bari street food biking tour that's also SUPER fun, if you like to bike!).
7 Incredible Restaurants in Bari (for Authentic Italian Food!)
Some of the best restaurants in Bari Puglia, include delicious local pizza spots, fresh seafood, and homemade pasta…among other dishes! My list includes the best pasta in Bari, the best pizza in Bari, and the best seafood restaurants in Bari, Italy. Let's dive in to my top Bari restaurant picks!
1. Osteria Le Arpie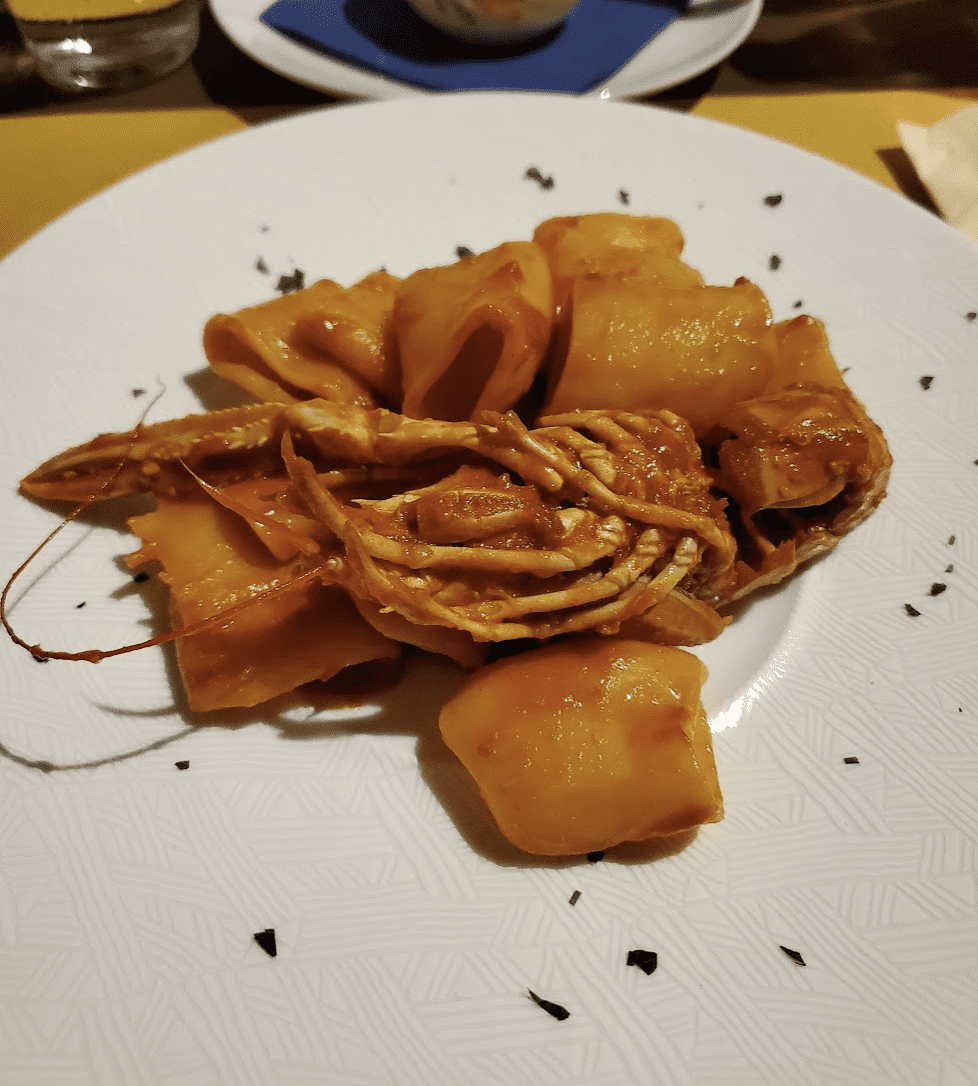 Osteria Le Arpie takes home the award for one of my absolute personal favorite restaurants in Bari! This local spot sits in a winding alley in Bari's Old Town and diners are seated at small tables scattered throughout the alley. There are many fantastic restaurants in Bari Old Town, but this small restaurant stands out because of the fresh food and the vibe.
Their simple-yet-delicious homemade pasta comes at a fair price, and many dishes include fresh seafood as well. The small menu will change depending on what's in season. You can also try out typical Bari food at this place, including one of the region's most traditional dishes: orecchiette with cime di rapa. Quite simply: the food is divine, and this was easily the best pasta we had in Bari.
A word of warning: if you do plan to visit, you need a reservation at least a day in advance!
2. Pizzeria Princess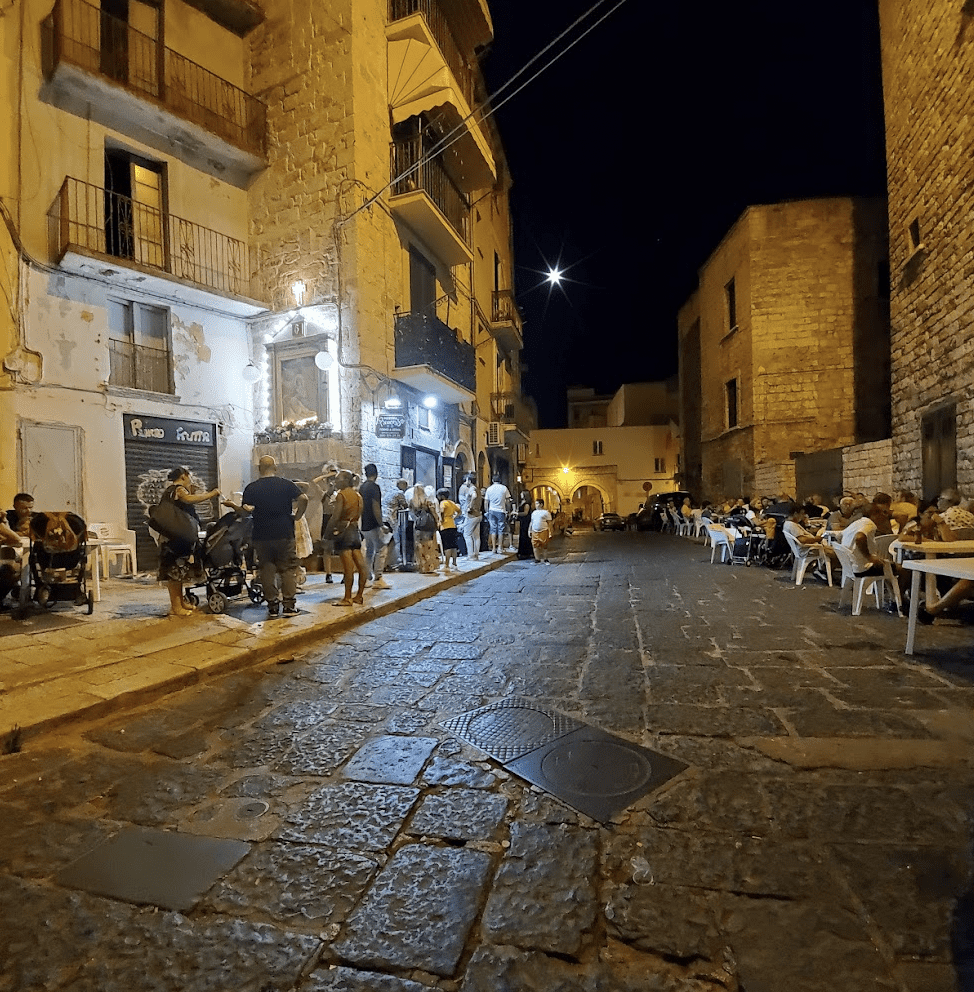 This unassuming pizzeria is located at the start of Bari's Old Town, tucked away around the corner from the Archdiocese of Bari – Bitonto. Blink and you'll miss it.
Pizzeria Princess remains some of the best pizza I've had in Italy. Look, it's nothing fancy. The pizza comes in a cardboard box – but in my experience, all the best pizzas in Italy do. Expect a thin, tasty crust and juicy toppings. It's also really cheap: when we went, we paid 4 Euros for an entire pizza (which we shared). This was the best pizza Bari!
This pizza spot is famous with the locals, and on a Friday and Saturday night, you will find crowds of these locals gathered as they wait for their pizza or sitting on the plastic chairs, sharing a slice with their friends and chatting. On a late night, there's nothing better than their fresh and simple pizzas surrounded by happy people enjoying the same; it's the Italian experience you can't miss.
Just be warned: the wait can take up to an hour around dinner and into the night, as Italians eat quite late, especially during the summer in Puglia. It's also cash only.
3. Ristorante Borgo Antico "R45"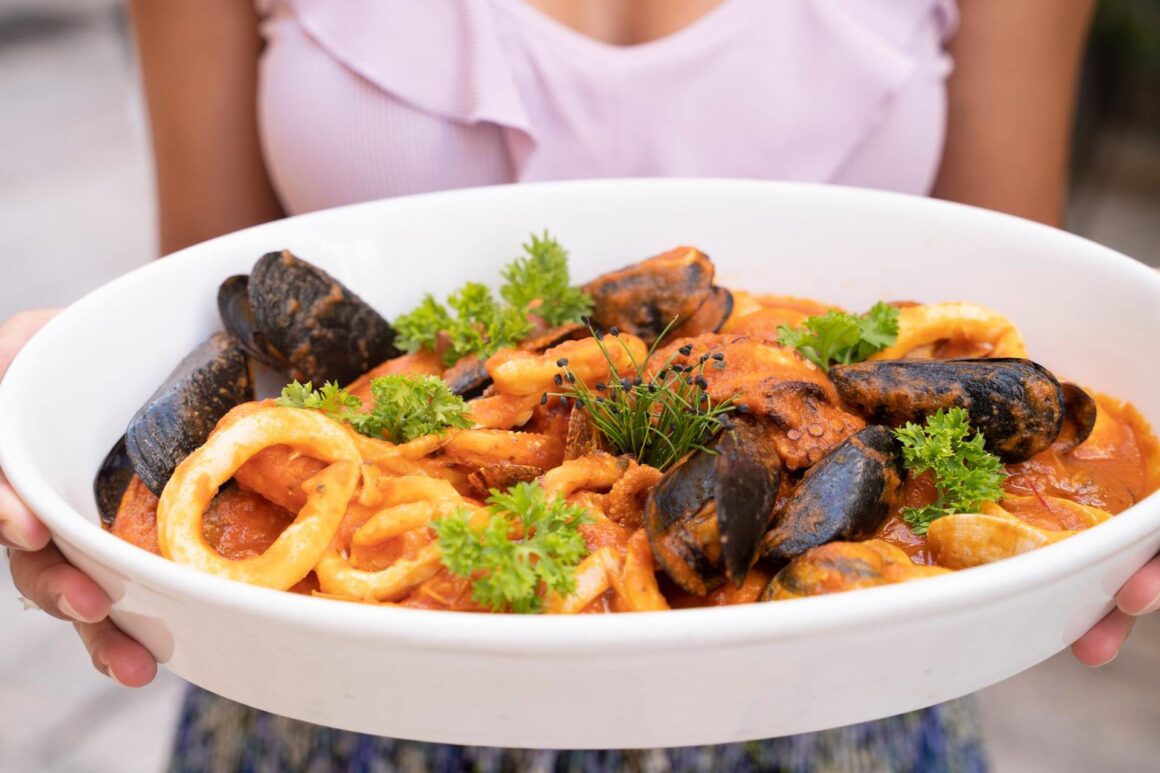 For an upscale dinner, stop by Ristorante Borgo Antico. The restaurant itself feels like a museum, with paintings on the walls inside (by the owner's mother!). Expect local, fresh food with lots of seafood. You can try a number of specialty dishes here, including orecchiette (which is local to Puglia!). Just a heads up: this place usually has a wait throughout the week for dinner, so keep that in mind.
4. La Uascezze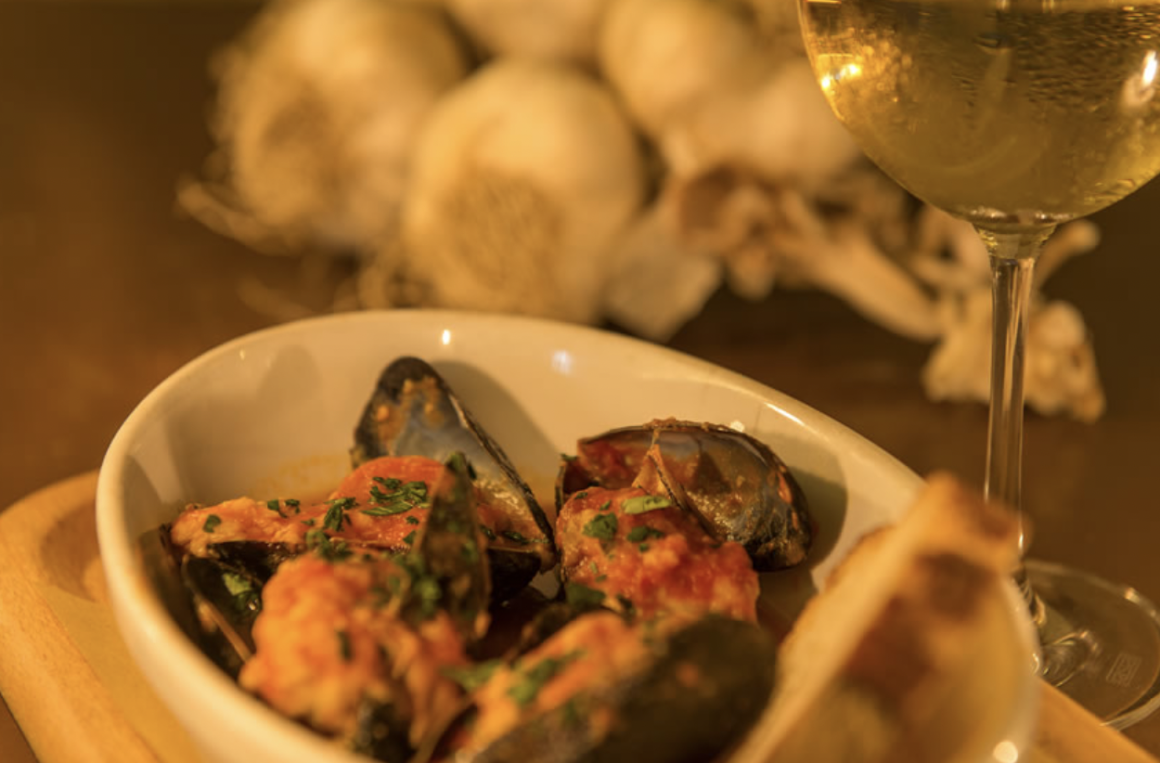 Expect traditional Bari cuisine and traditional Apulian cuisine at La Uascezze, which is located by the water in Bari's Old Town. Like many traditional Bari restaurants, this restaurant offers juicy and tender meat and seafood as well as locally sourced veggies. Their specialties include eggplant parmigiana and salento puccia.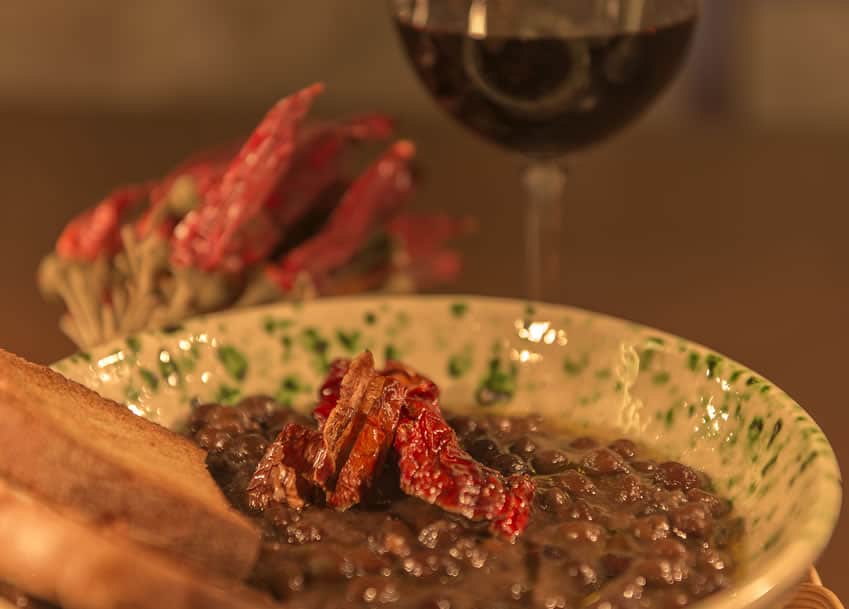 5. Il Rustico
Experience a slice of the Puglian atmosphere (and cuisine!) at Il Rustico, located close to Bari's train station. Il Rustico is known for their pizza as well as their awesome appetizers, which include bruschetta, olives, and more.
You can get a pizza and appetizers for under 10 Euros, which makes it an excellent place to eat cheap in Bari, as well! The food is fresh, the pizza is delicious, and the service is fast. It's also one of those locals-only spots, which makes it all the more fun to eat here. This is no doubt one of the best restaurants in Bari.
Heads up: This place tends to see a bit of a line later in the evening, so come early to avoid waiting!
6. La Tana del Polpo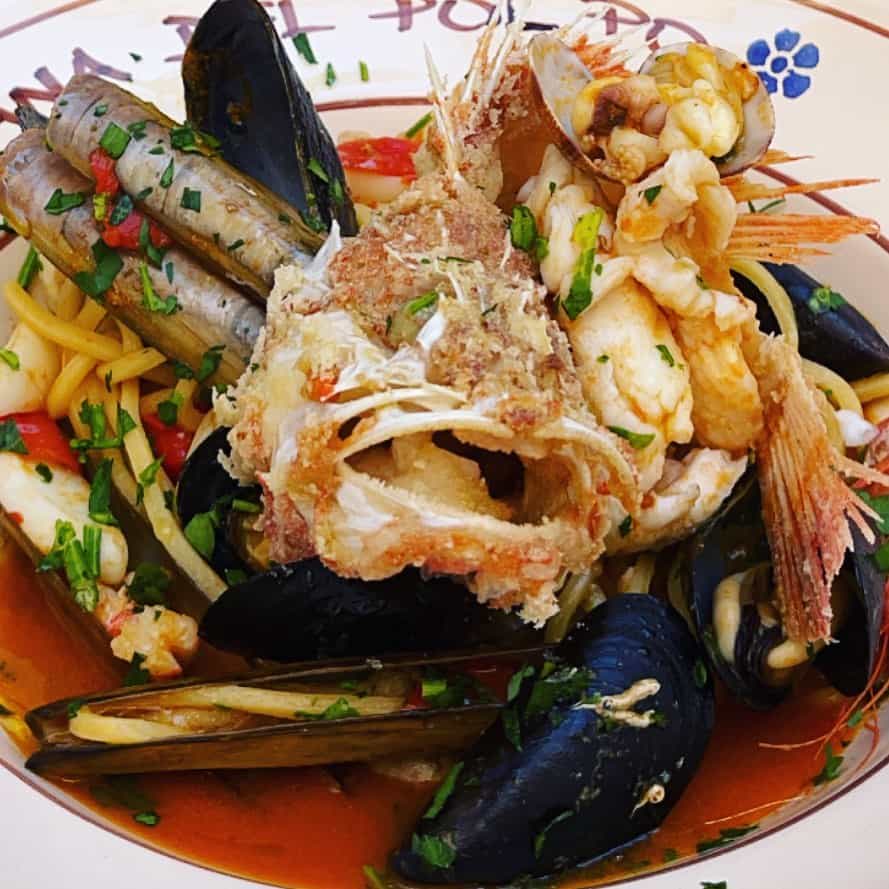 La Tana del Polpo is a small restaurant in Bari's Old Town that serves up fresh fish and fresh pasta each day. This family-run spot prides themselves on their large variety of fresh-caught seafood.
What really sets this place apart, though, is their personal touch: their servers helped recommend dishes and we felt so welcome! We stopped here on our first night in Bari and loved the local sea bream (baked and tender) as well as their pasta dishes. Don't leave without trying their octopus!
Everyone agrees: this place is fantastic!
7. Ristorante Ai Due Ghiottoni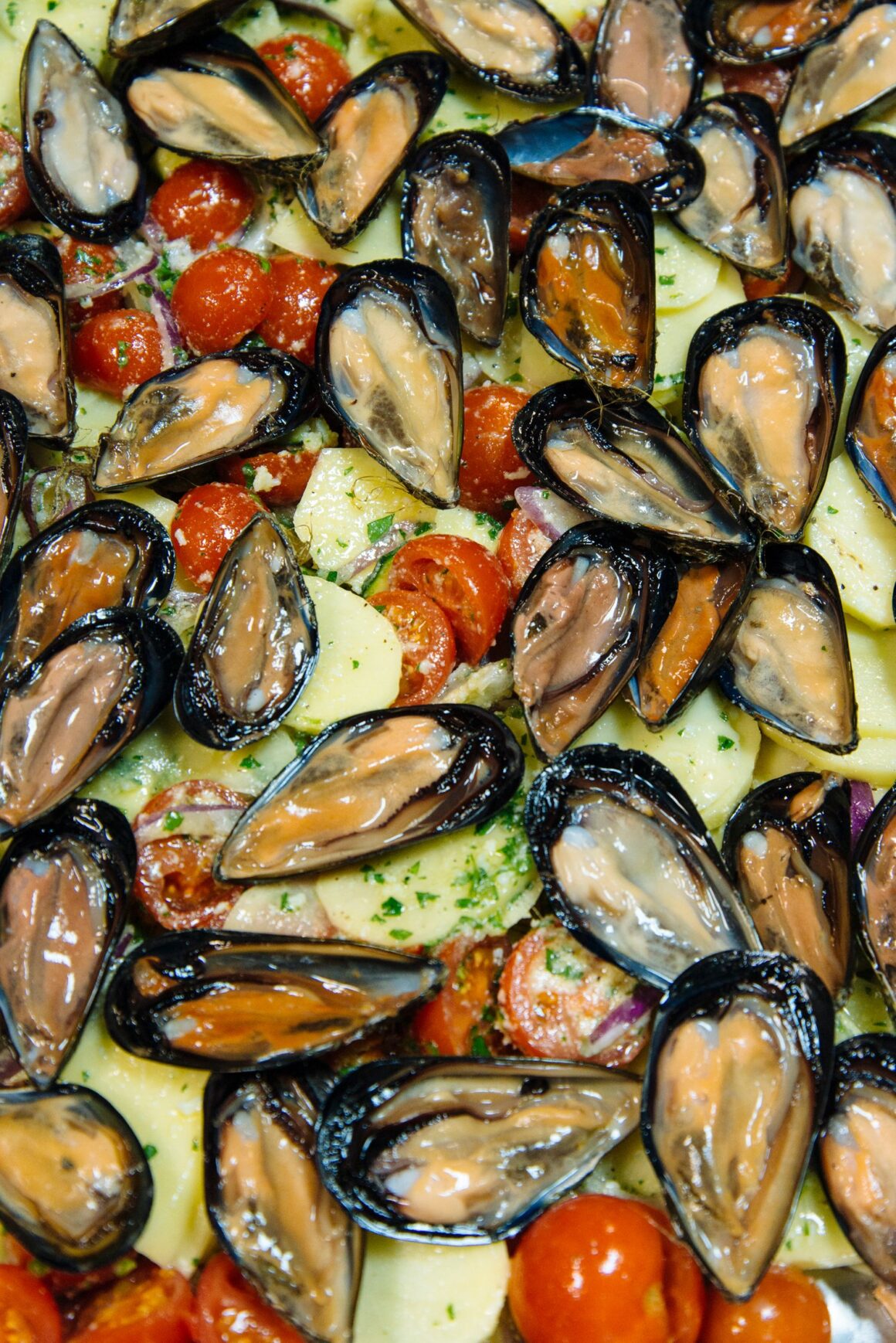 Located right by the harbor, Ristorante Ai Due Ghiottoni serves a variety of vegetables and fish in the style of Pugliese cuisine. This family-owned spot has been in business for more than 40 years. The owners pride themselves on using high-quality local produce and fish to bring that authentic taste of Puglia to each plate. The highlights include the risotto ai du ghiottoni and salted bass fish.
Liked this post? Pin it!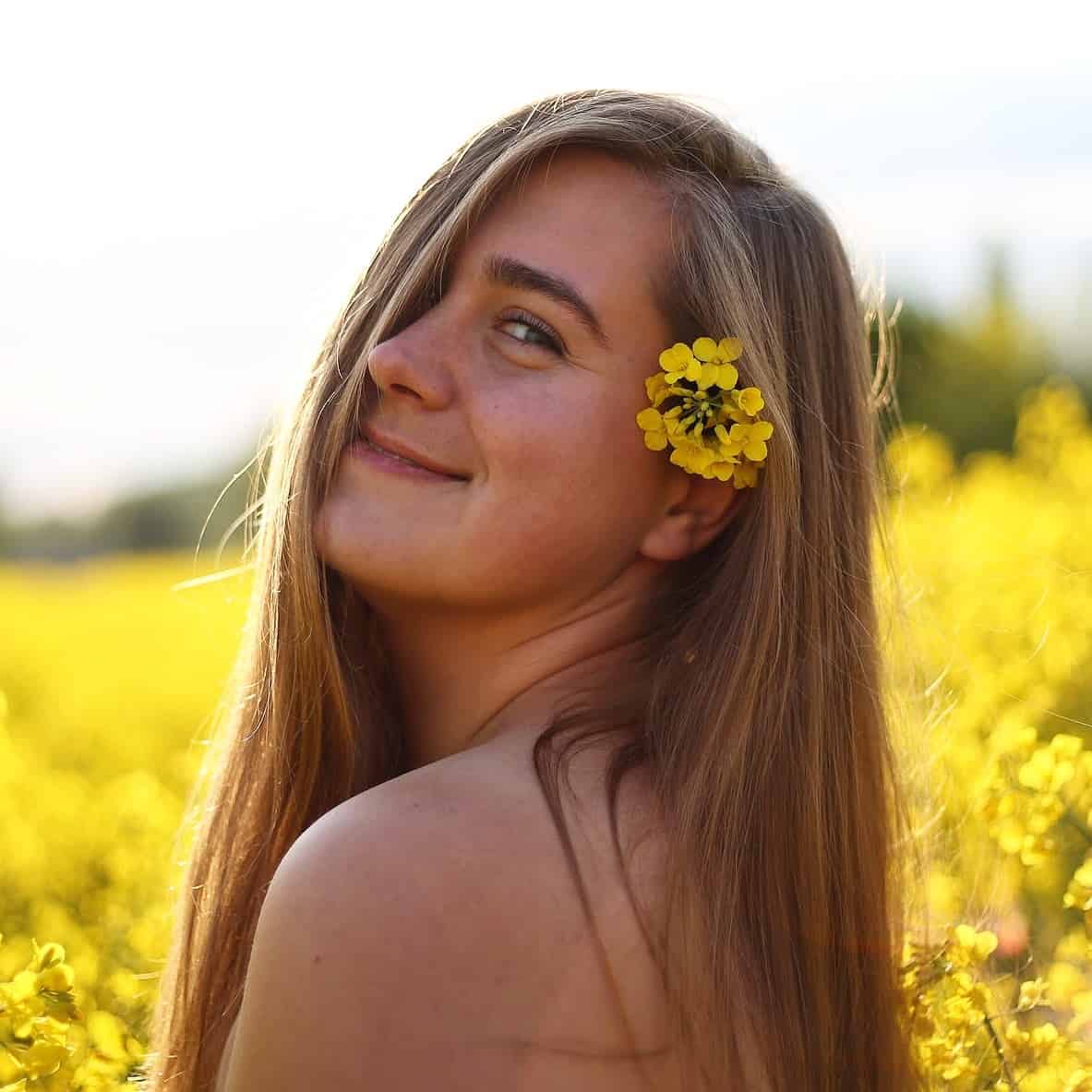 Samantha Tatro is a Czech-American third culture kid who grew up living and traveling abroad. Many years later, after living in California and working as a journalist, she decided to take the leap and move abroad again…this time to Prague, Czech Republic. Samantha started Undiscovered Path Home to help couples and solo female travelers find the courage to visit countries – and locations – off the beaten path. Her work has appeared in Bon Appetit, NBC News, The Adecco Group, and more.