The alluring Amalfi Coast has long drawn visitors from near and far to the Italian coastline. Dramatic cliffs, idyllic weather, centuries of history, lavish hotels and clear waters make the coastline one of the most sought-after holiday destinations. You simply won't find a more breathtaking section of coastline in Italy. The Amalfi Coast is divided into 16 municipalities, and the region is listed as a UNESCO World Heritage site. Planning an Amalfi Coast trip is on many people's bucket list – including my mom's. We first visited the Amalfi Coast in 2022 together for an epic trip across the coastline for her birthday, all planned by yours truly.
Disclosure: this article contains affiliate links, which means when you make a purchase, I will earn a small commission. Affiliate links cost you nothing and help keep my content free. It's a win-win! For more information, check out my disclosure policy here.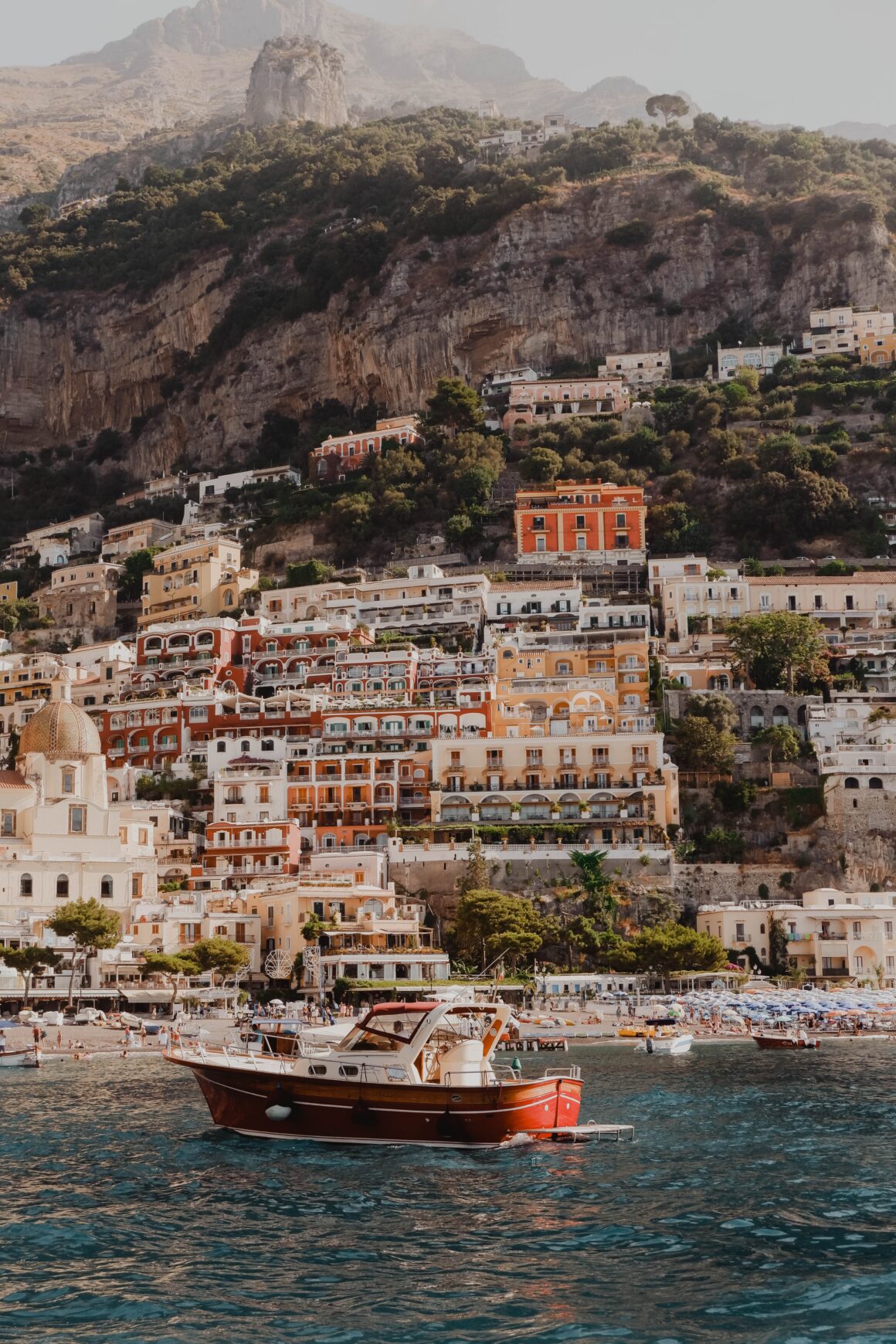 But planning Amalfi Coast trips wasn't as easy as I thought it would be. I wasn't familiar with the landscape or the towns and basically…had to start from scratch. If you've read this blog before (or know me in person!), you'll know that Italy is one of my favorite travel destinations. Since moving abroad, my husband and I have spent a lot of time in Italy – especially Puglia!
But the Amalfi Coast was a first for me, and it was a challenging trip to plan. When I was planning our Amalfi Coast trip, one thing hit me straight away: there was no one place to learn everything.
Writing this ultimate guide to planning your own Amalfi Coast trip is all about giving advice I wish I had known before planning my trip. Here's everything you need to know before visiting the Amalfi Coast.
Don't have time to read this article? Pin it now and read it later!
Best places to visit on the Amalfi Coast
First things first: where do you want to visit? And where should you visit? When planning trips to Amalfi Coast, you need to understand where you should stay. The Amalfi Coast is dotted with seaside towns that make for a magical trip. But it can be difficult to figure out exactly where you need to go to see the best of the Amalfi Coast for your Amalfi Coast trip.
After visiting the Amalfi Coast for the first time, I realized a lot of the advice I read online…wasn't really accurate. This advice consisted:
"Don't visit Positano."
"Stay in Amalfi."
"Stay in Praiano."
"You need to spend at least three days in Capri."
…And so on.
The truth is simple: when planning a your Amalfi Coast trip, you need to narrow down the type of trip you want. Are you dying to see Positano? Then GO! Is your priority to keep your cost under a certain budget? Then factor that in! Don't let labels like "touristy" or "underrated" determine where you should visit.
At the end of the day, the Amalfi Coast is a popular tourist destination, full stop. It's going to be busy in the summer. If you still want to visit, you can work around these facts and still have an amazing vacation seeing everything you want to see.
Where to Stay During Your Amalfi Coast Trip
Historic homes, enchanting villas, pastel-colored homes… What's more romantic and charming than that? Let's explore some of the most picturesque towns on the Amalfi Coast so you understand where to stay during your Amalfi Coast trip!
1. Positano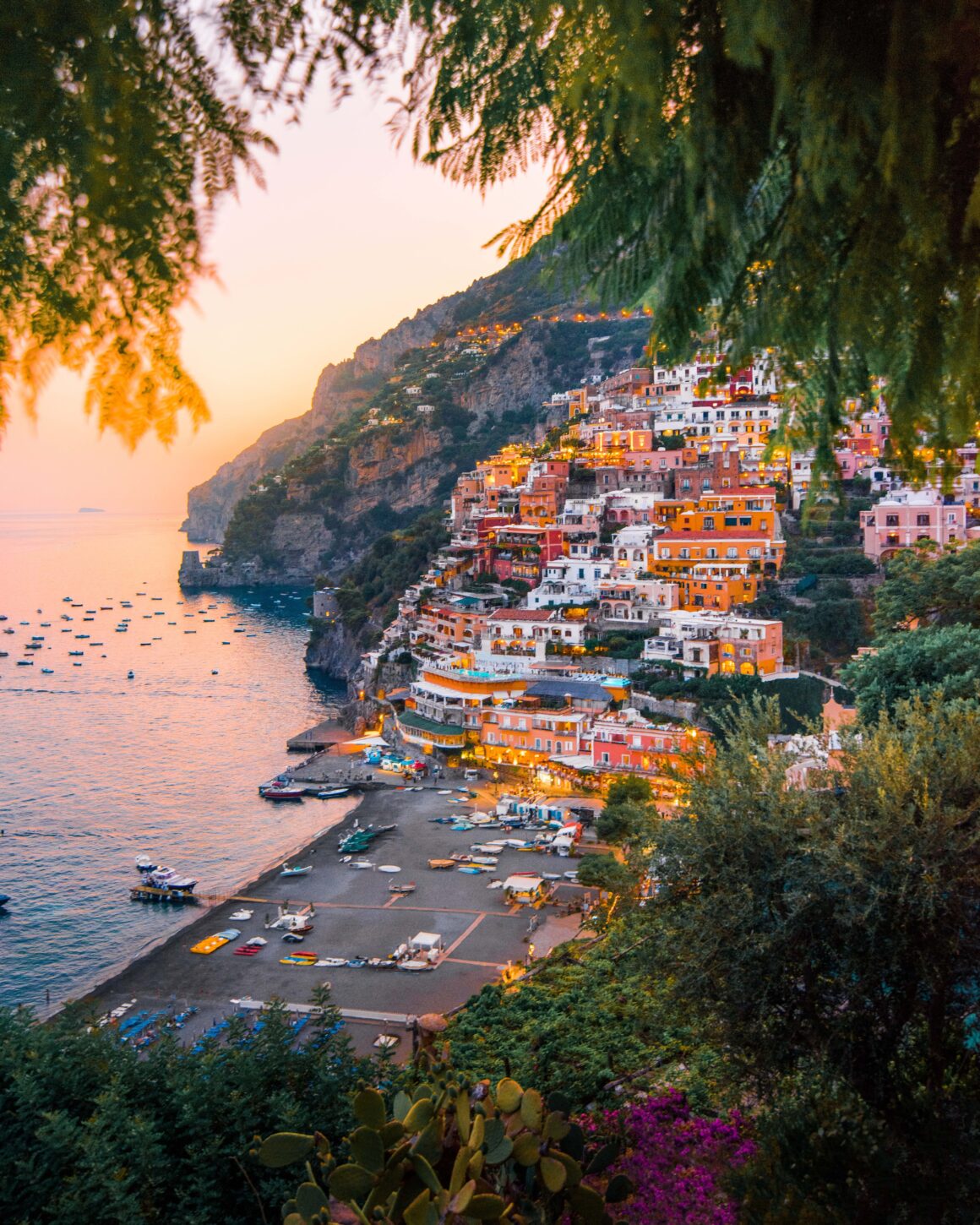 If you've seen a photo of the Amalfi Coast on Instagram, there's a good chance it was Positano. The brightly colored houses dotting the cliffs center around a tiny bay. Behind Positano, dramatic mountains loom. It's a picture-perfect destination, and it's the gem of the Amalfi Coast.
In my opinion, Positano is truly the most romantic and most breathtaking spot on the Amalfi Coast. I wanted to be cynical about it, but it's true: you have to visit Positano, because it's just beyond beautiful.
There's SO MUCH to do in Positano, but perhaps the biggest attraction is walking and admiring the view. Because the city is so big, you can spend all day walking around and admiring the view. Likewise, you can also rent a scooter and ride around. (Read my full blog post about things to do in Positano here).
When you're sick of the views (Is that even possible?), you can stop and admire the local vendors selling homemade clothes (linen especially), pottery, sandals, and more.
Positano is also the endpoint for one of Italy's most breathtaking hiking trails, Path of the Gods. This five-hour hike snakes high above the sea from Bomerano to above Positano.
Is Positano Italy worth visiting?
Yes! Positano draws hundreds of thousands of visitors each summer…but even still, it's worth the visit. You simply won't see anything like this anywhere else on the Amalfi Coast. We spent two nights here, which I would absolutely do again in a heartbeat. Spending the night in Positano allows you to experience the place without as many tourists.
2. Amalfi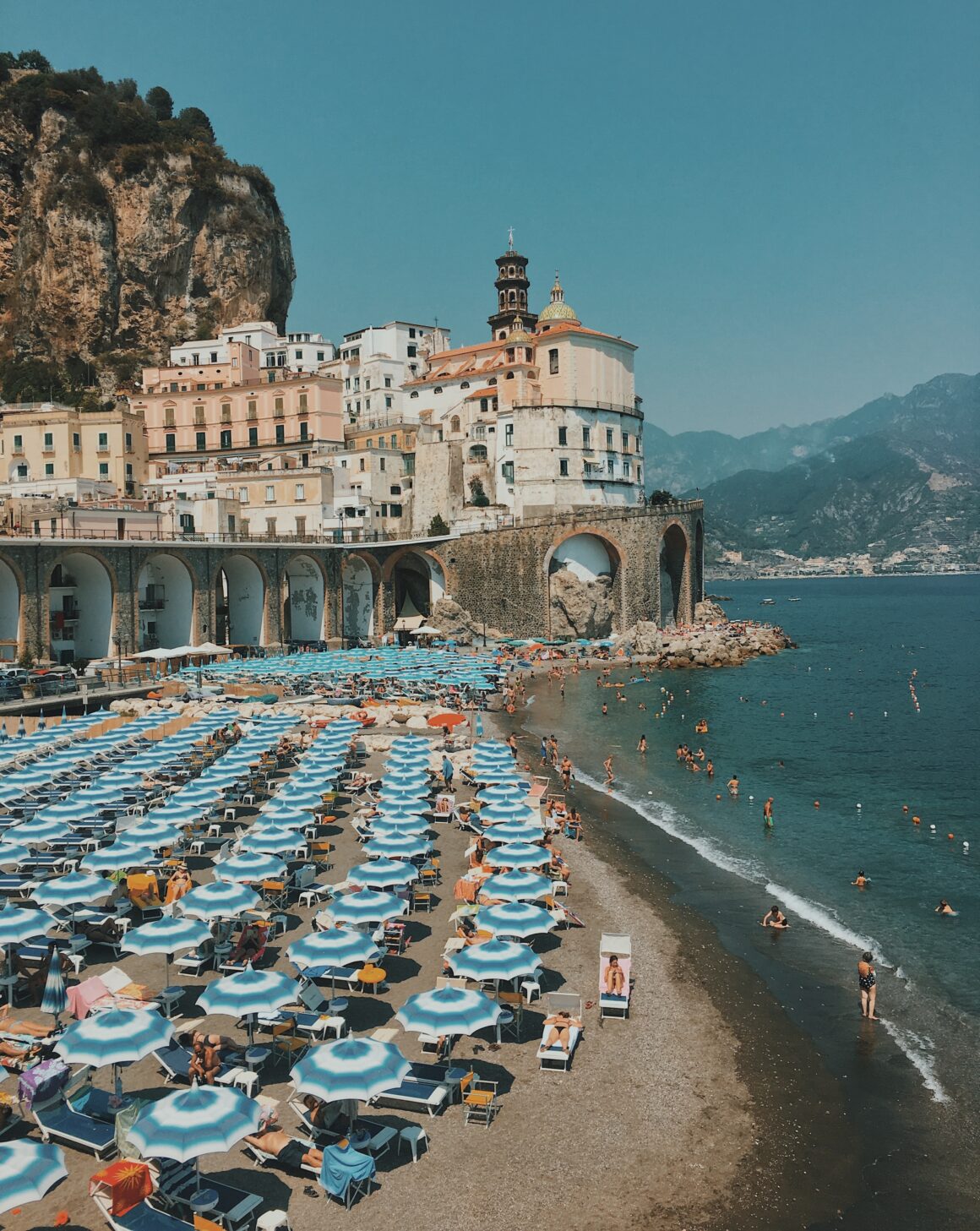 Amalfi is one of the most popular stops on the Amalfi Coast, in part due to its affordability and in part due to its many connections to other parts of the Amalfi Coast. It's a major intersection or buses, boats, ferries, and taxis taking people around the coast.
Amalfi used to vie with Venice and Genoa as one of the main maritime republics of the Italian peninsula. There's still a lot of history left from that area, notably The Museo della Carta — dedicated to Amalfi's handmade paper industry — and the town's ninth-century Duomo di Amalfi.
When I first started planning my trip, it took me a little while to realize that there was a city called Amalfi…but the entire coast was also called the Amalfi Coast. It seems like a silly realization, but an important one when you're booking hotels.
Is Amalfi worth visiting?
Amalfi is a great place to visit if you want to base yourself if you're looking for something more affordable with access to other parts of the Amalfi Coast. Plus, you can walk to Atrani, a small town right next to Amalfi that's a perfect spot for pictures and swimming.
3. Ravello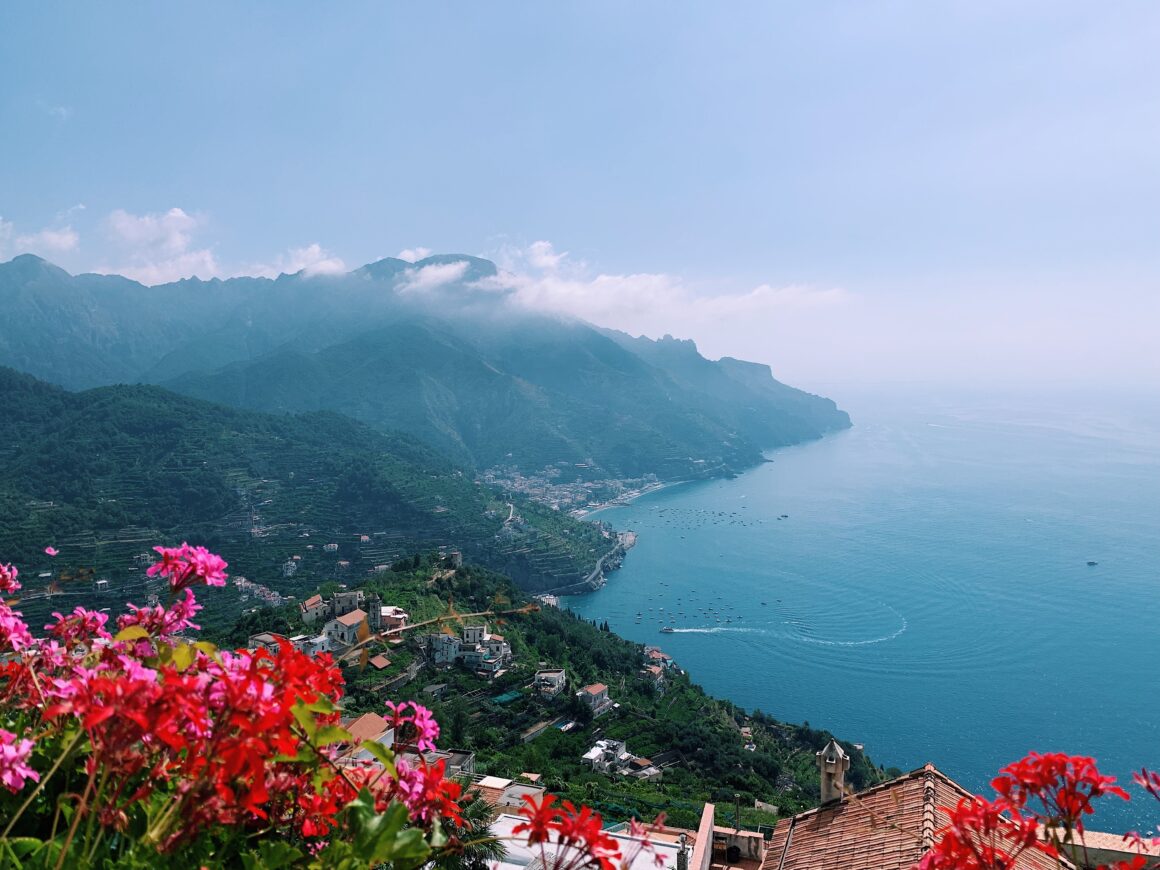 We never visited Ravello, which is a big regret of mine. This mountain town lurks high above Amalfi, and it's one of the most romantic destinations on the Amalfi Coast. If I could do it all over again, I would have probably made time somehow to visit Ravello and stay at Villa Cimbrone. There are numerous picturesque spots up here and gardens with 180 degree views. Ravello is home to some of the most lavish and luxurious hotels on the Amalfi Coast, so if accommodations are important to you, then you'll want to add Ravello to your list.
Is Ravello worth visiting?
Yes! If you have time, Ravello is perfect for a romantic getaway
4. Sorrento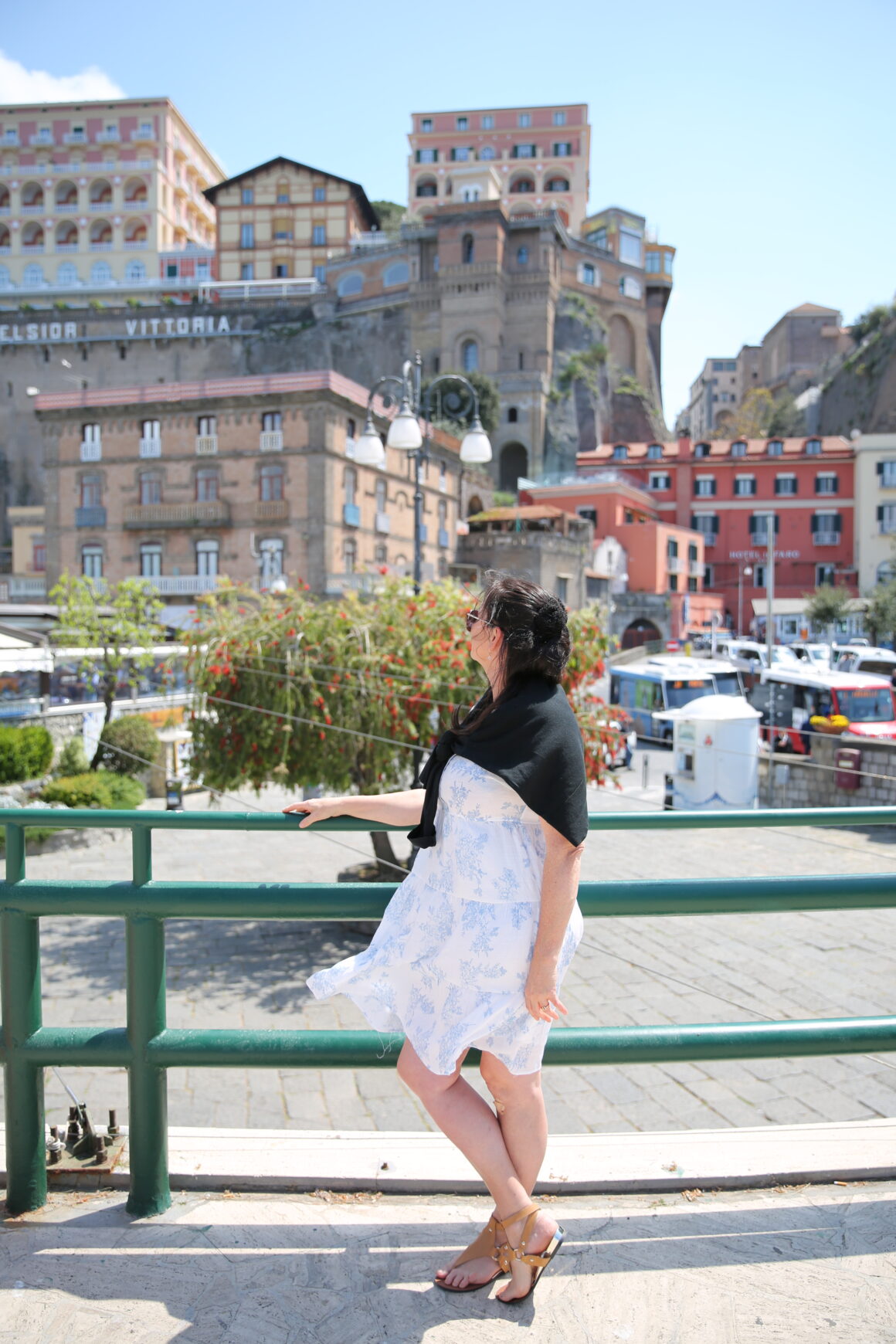 Visiting Sorrento feels a lot like stepping into an old Hollywood set. The small resort town of Sorrento sits at the start of the Amalfi Coast. Thanks to Sorrento's location and public transport ties, it's the perfect candidate for a day trip from Rome to Amalfi Coast. I wouldn't recommend this as a day trip from Rome, but it is possible. As with all trips to Amalfi Coast, you need to weigh pros and cons — and understand what you want out of the trip.
The pastel buildings, luxurious hotels, charming buildings, cafes, and lemon trees make this little town feel like it should be on the French Riviera. It's got such a different vibe from the other cities on the Amalfi Coast, and I wanted to live there forever.
There's one big perk to staying in Sorrento: the ferries. Sorrento has a great port that offers boats to various locations along the Amalfi Coast. If you prefer to base yourself in one place, this could certainly be it. It's the perfect base for trips to Amalfi Coast.
Is Sorrento worth visiting?
Sorrento is beyond beautiful, and absolutely worth visiting. It's a lovely and functional getaway for your trip to the Amalfi Coast.
The best time to visit the Amalfi Coast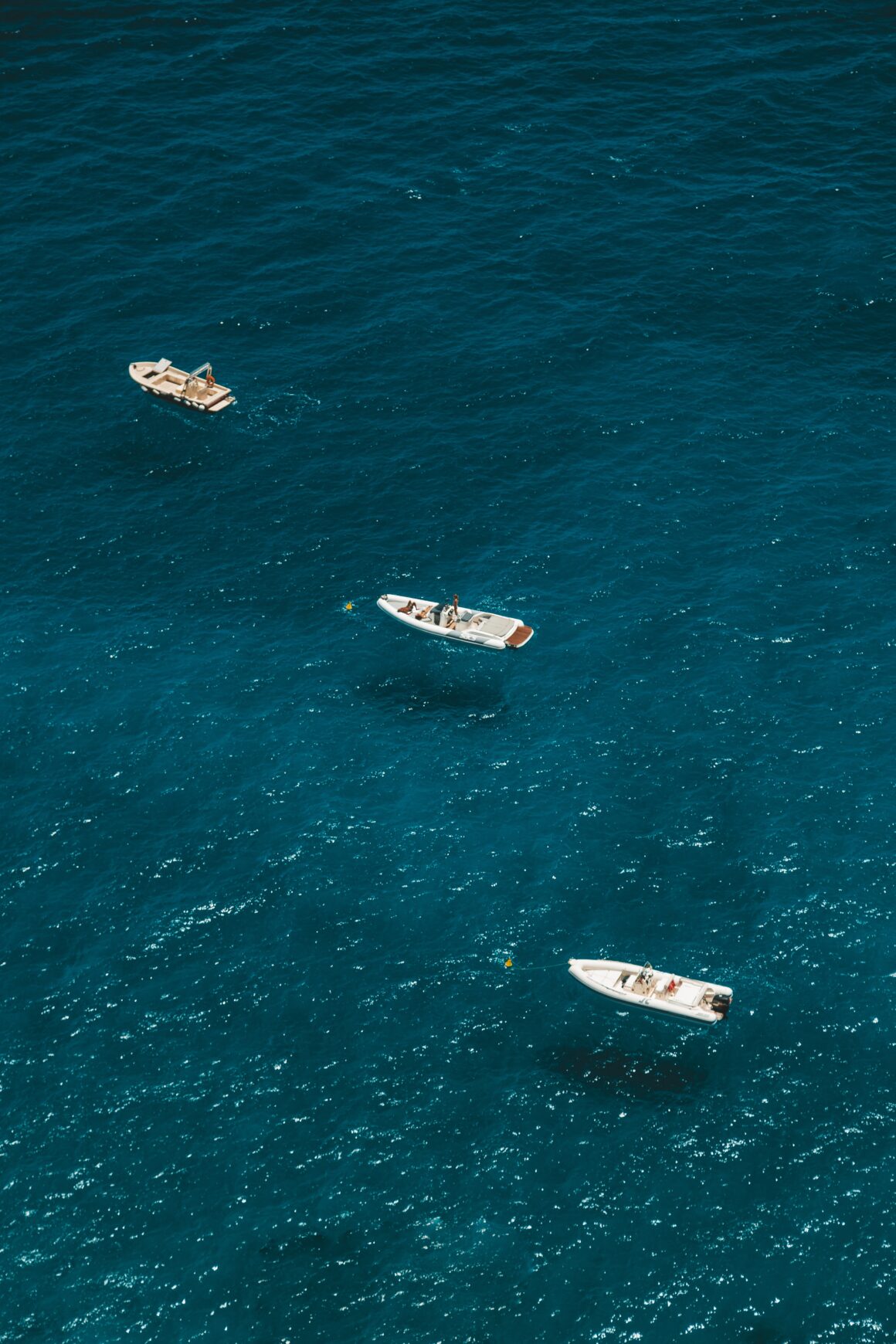 Visiting the Amalfi Coast is all about timing. The peak season runs from April to October, and outside of those months, many of the shops, hotels and restaurants close their doors. When thinking about the best time to visit the Amalfi Coast, I'd recommend visiting during the summer months.
From April to October, there's really no way to visit without encountering some amount of crowds. I visited the Amalfi Coast in early May 2021, and I can say that the crowds we dealt with were minimal compared to the crowds in June and July. Since then, I have seen videos that make it look much more crowded in May.
May, April, September and October may not be peak months for swimming, but the Amalfi Coast doesn't have much swimming regardless. These shoulder months are your best bet for visiting the Amalfi Coast and planning a trip to the Amalfi Coast.
Another tip: consider visiting midweek for better deals.
Cheapest Time to Visit the Amalfi Coast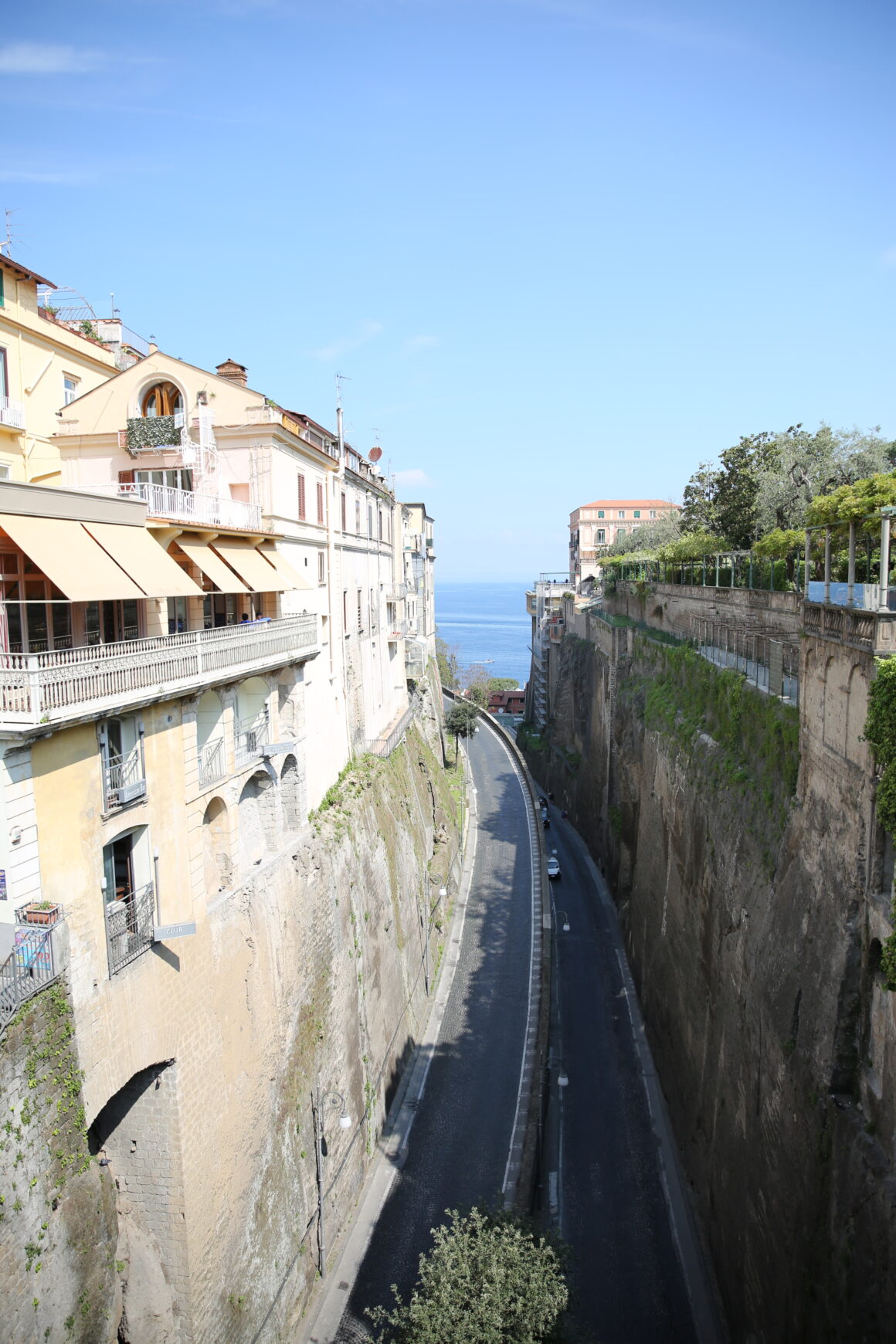 There's no getting around it: the Amalfi Coast is EXPENSIVE! So when should you visit the Amalfi Coast to save money? Well, the best time for a budget trip to the Amalfi Coast is the shoulder season: April, early May or late September and early October. The Amalfi Coast shuts down in the winter, and it can be difficult to find accommodation.
The coastline is most expensive – and most busy – from June to mid-September. August is the worst time, Italian locals told us, because that's when Italians from around the country come as well.
Where to stay on the Amalfi Coast
When I was planning my trip to Amalfi Coast, one of my biggest problems was figuring out where to stay, and for how long. Should we spend one night in Positano, three nights, or no nights at all? The answer is different for everyone.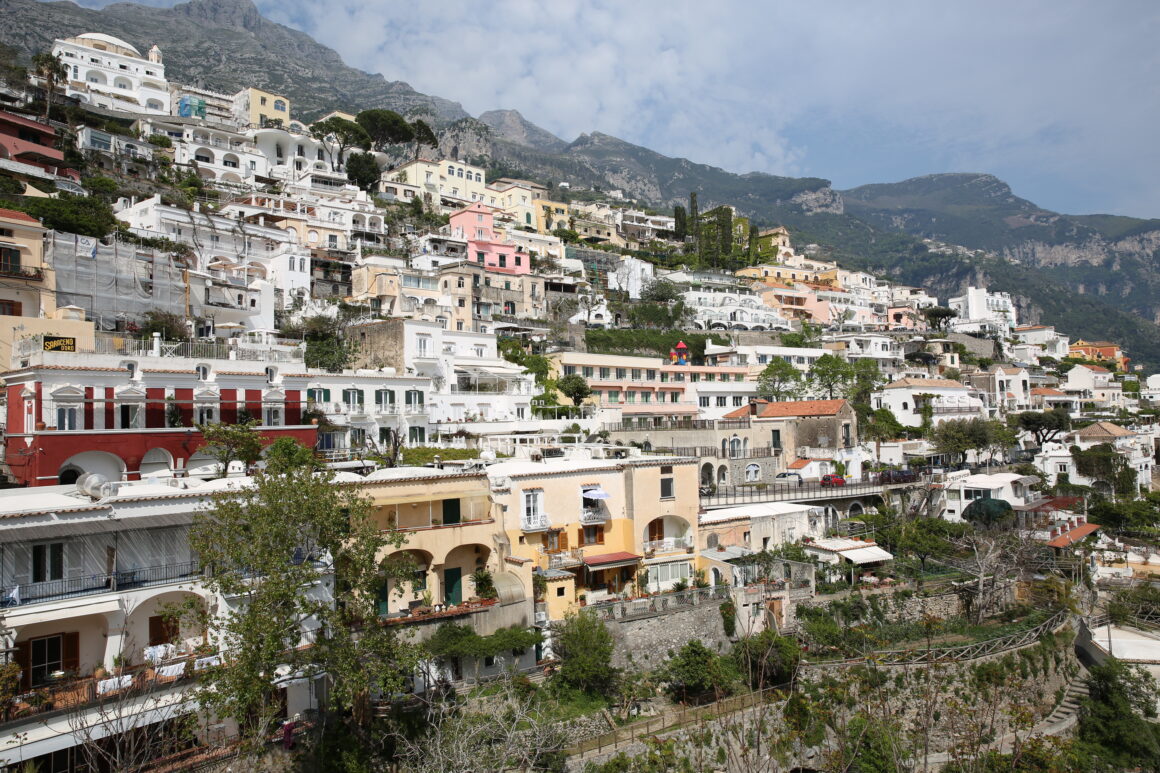 When we visited, we spent two nights in Naples, one night in Sorrento, two nights in Positano, two nights in Praiano at a luxury hotel, and two nights in Amalfi at a luxury hotel. Our trip was a little more indulgent because it was a birthday trip for my mom.
If I had to do it all over again, I'd probably add in time in Ravello at one of the villas and take away time in Praiano.
Many of the people we met were doing day trips to popular places like Positano. In hindsight, I wouldn't structure my trip that way, knowing what I know, because some of these places (Positano in particular) are much less crowded once the day trip visitors vanish. We loved getting to see the sun set over Positano, and the town had plenty of great restaurants to enjoy and things to do.
My recommendation for sightseers? Spend a little time in each place to see it all.
My favorite hotels on the Amalfi Coast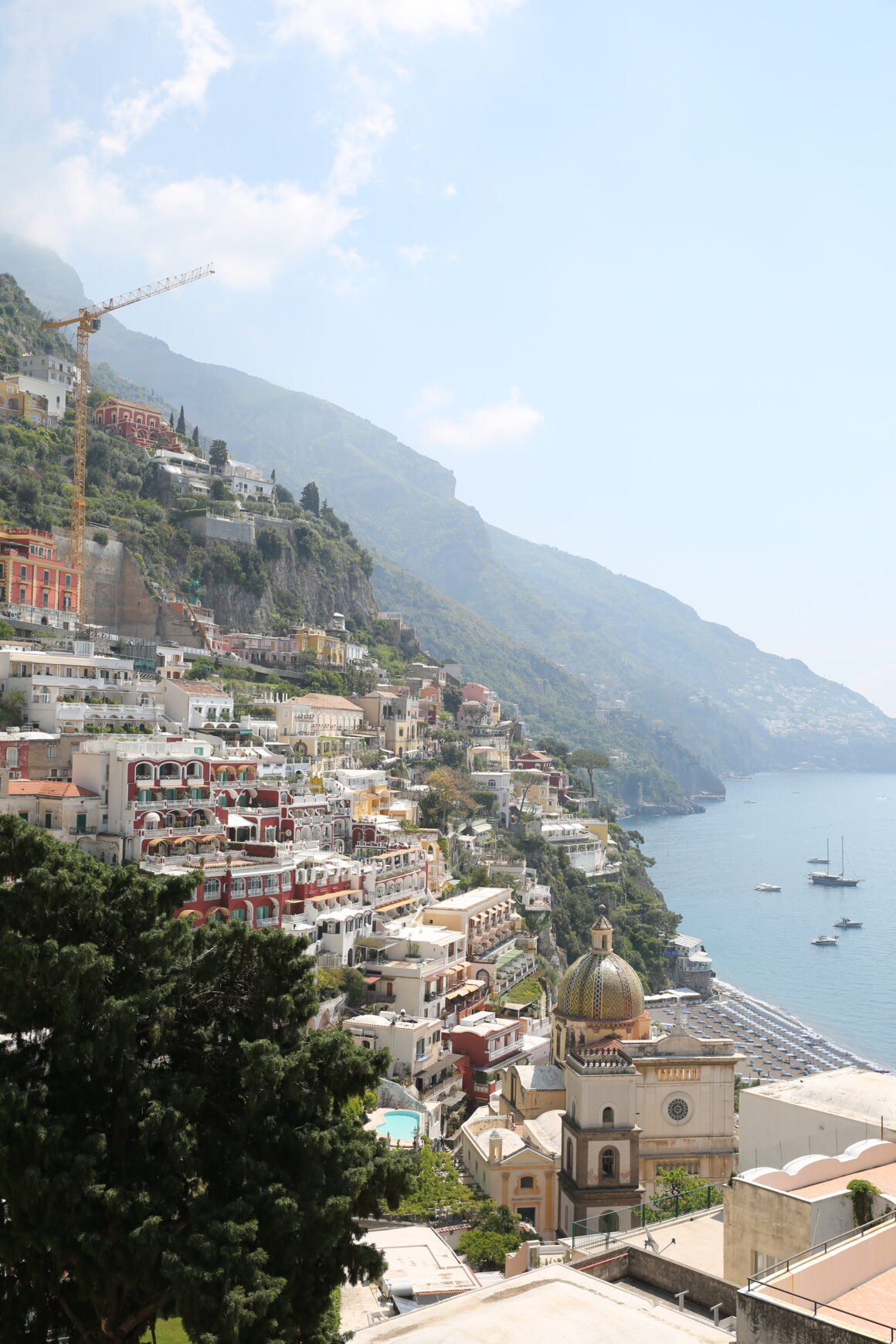 Fun things to do in Amalfi Coast
There's so much to do on the Amalfi Coast! If you're looking for the best things to do in Amalfi Coast, here's my best list of suggestions:
Walk: Walking is the best way to experience the Amalfi Coast! Don't forget to wander down all the tiny streets to soak up all the Amalfi Coast has to offer.
Go swimming: If you're visiting during peak times, be sure to take a dip in the water. The azure waters of the Mediterranean are much warmer than other bodies of water. If ocean water isn't your thing, what about these thermal hot springs?
Take a boat ride: A boat tour is a perfect way to experience all the Amalfi Coast has to offer. Seeing those dramatic landscapes from the water gives you an entirely new perspective. This small boat tour is my favorite option!
Walk the Path of Gods: The five-hour walk down the Path of Gods is one of the most iconic hikes in Italy, and the views are next level. If you don't feel comfortable hiking alone, book this guided hike with Enzo, who will take you through the most beautiful hike in the Amalfi Coast. He tailors the route to your skill level, which is awesome!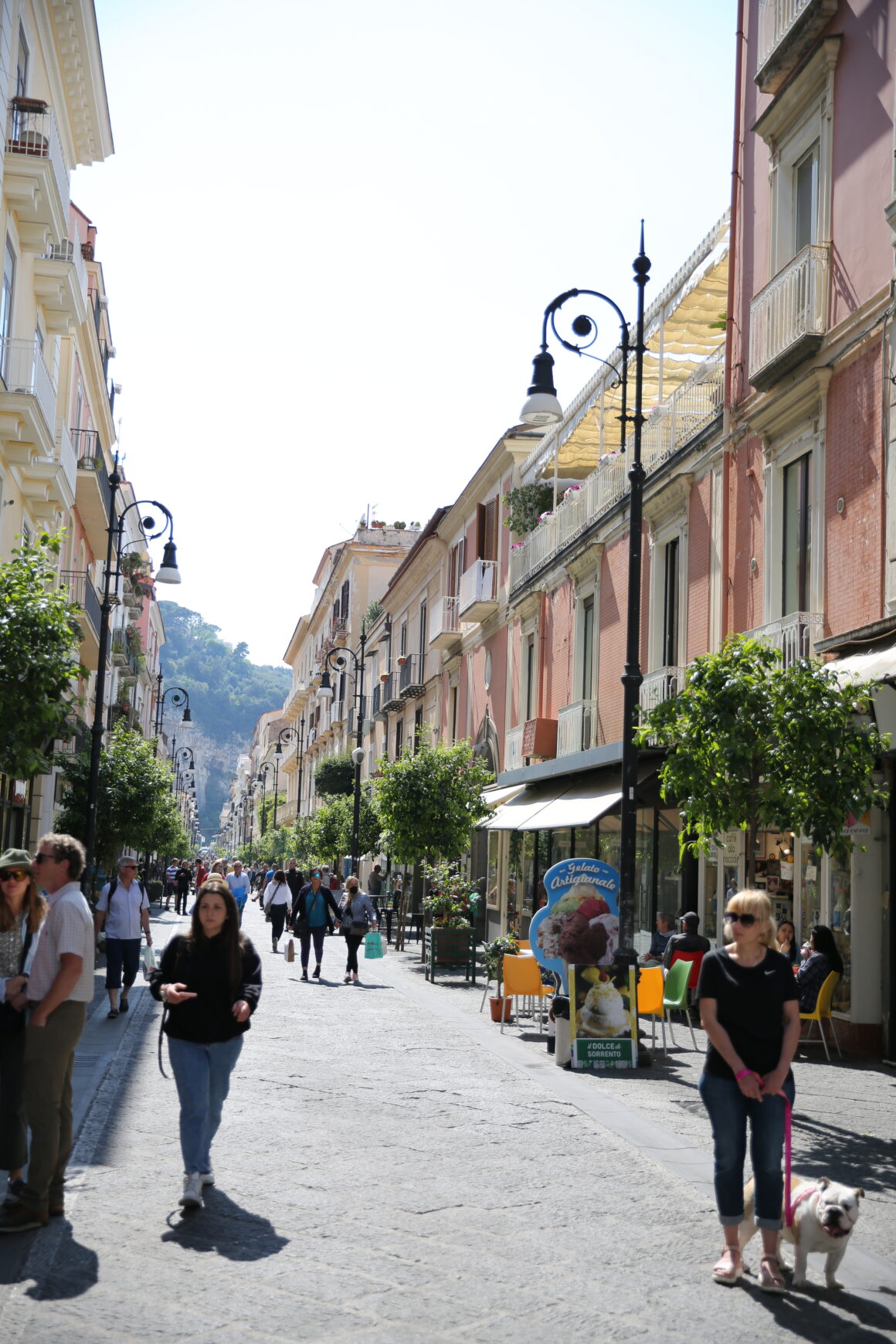 How to get to the Amalfi Coast
The closest airport to the Amalfi Coast is the Naples airport, but you can also fly into Rome and take a train down to Naples, and then Sorrento. 
When visiting the Amalfi Coast, don't forget to explore Naples — the food is fantastic and it's truly a city unlike any other in Italy.
To get to the Amalfi Coast from Naples, you can either take a train to Sorrento and start your trip there, or you can take a ferry directly from Naples to one of the many cities on the Amalfi Coast.
How to get around the Amalfi Coast
When we first visited the Amalfi Coast, we had planned on renting a car in Naples and driving around the coast. My mom and I both have a lot of experience driving in unconventional and tricky situations. Of course, I had read online prior to going that driving the Amalfi Coast would be tricky. Nevertheless, I was not deterred.
When we visited Pompeii, though, one tourist warned us: do. not. drive.
By some stroke of luck, her words of wisdom got through to me. We ended up using a combination of taxis, buses and ferries to get around the Amalfi Coast. I didn't understand the fuss…until I got there.
The Amalfi Coast is one of the world's most famous road trips. The winding road is full of switchbacks, steep cliffs, and sharp curves. The views are unlike any other road…but it's a treacherous drive, and Italians who live in the area often take the curves at full speed, squeezing their cars into narrow gaps to keep traffic moving.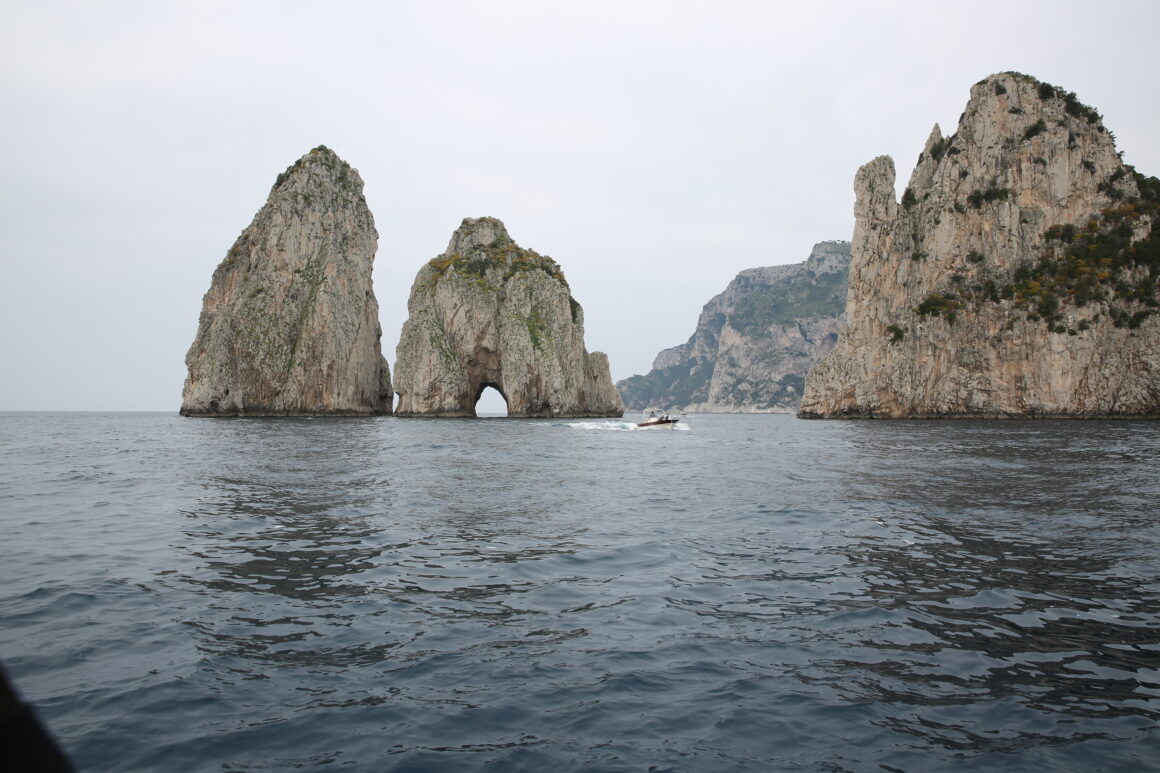 In addition to that, traffic on weekends and during peak summer hours is excessive. Italian officials have limited what cars can drive where — further slowing traffic. Even in May, we faced common traffic problems: congestion around Positano, a bus stuck in a tunnel, a tax trying to park on the side of the road… the list goes on.
After experiencing the road, I wouldn't recommend anyone drive the Amalfi Coast. It's treacherous, and if that doesn't deter you, the parking will. Parking is few and far between, and it is extremely expensive. We found it would actually be cheaper to take a private taxi everywhere instead of paying for the rental car and all the parking.
So how do you get around the Amalfi Coast? There are so many affordable and easy options to get to (and around) the Amalfi Coast:
Train: You can take a train from Naples to Sorrento, which gets you to one of the best ports on the Amalfi Coast. However, that's the end of train service.
Ferries: Ferries remain one of the best (and most scenic!) ways to navigate the Amalfi Coast. The ferry from Sorrento to Positano, for example, is a beautiful ride! Ferries connect most of the Amalfi Coast and are affordable ways to travel.
Buses: SITA buses connect the cities on the Amalfi Coast to one another.
Charter boat: If public transit isn't your thing, don't worry – you can always charter a boat. This option is more expensive, but allows you to sightsee on your own schedule.
Taxi: Again, if public transit times don't work for you, consider hiring a taxi. We used a taxi to get from Positano to Amalfi and then Amalfi to Naples for an early morning departure. Taxis tend to cost upwards of 50 Euros for trips between the Amalfi Coast, but this is still far cheaper than paying for a rental car, gas, and parking.
If possible, try to book your transit ahead of time – especially taxis – as peak season can get busy.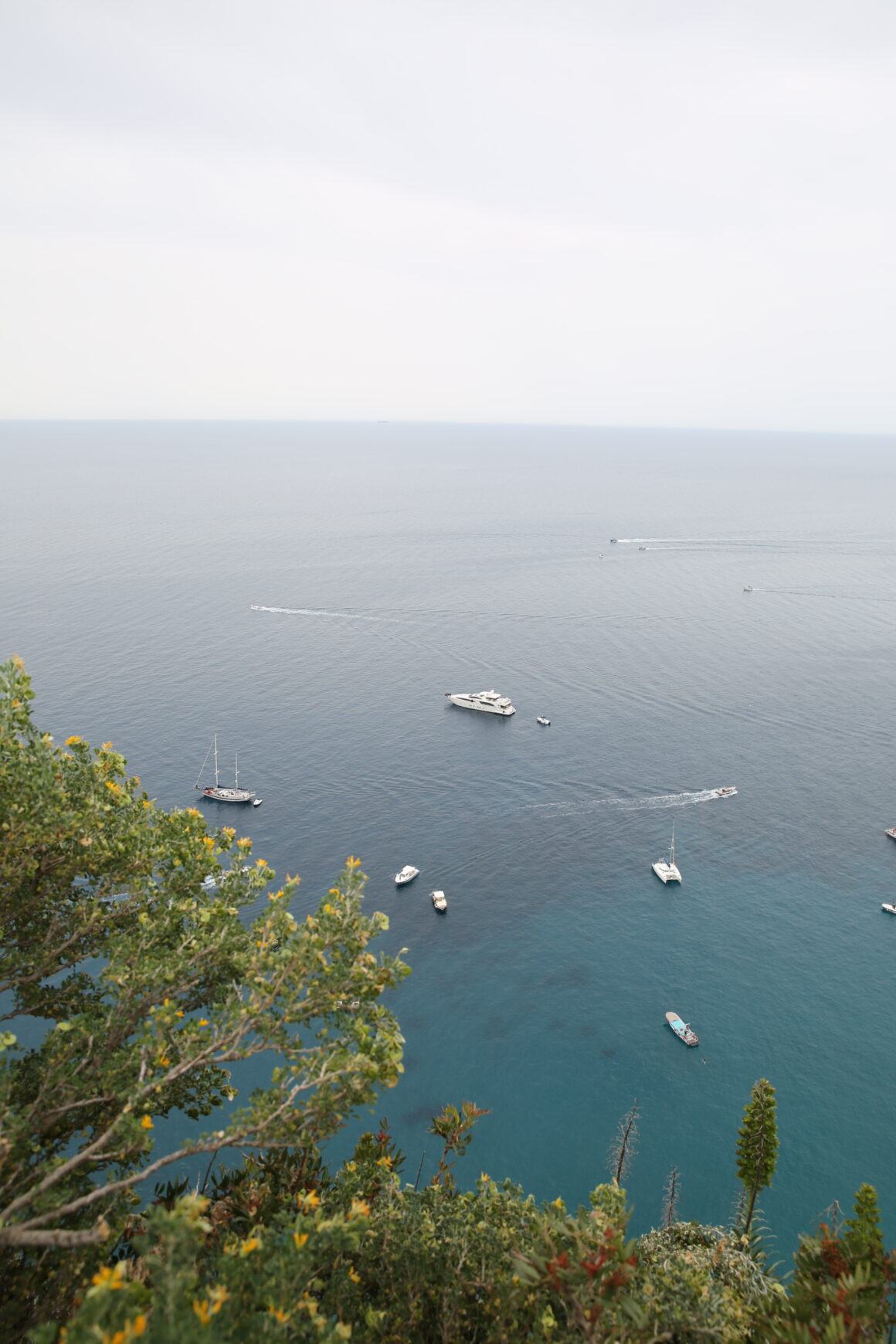 Key Takeaways: Your Amalfi Coast Trip
Before you start planning, consider what type of trip you want to have and what's important to you. Do you care most about the budget? Is this a special trip, and the accommodations matter most? Do you just want to see as much as possible? That clarity will help you start the process of building the perfect trip to the Amalfi Coast with a little help from my guide!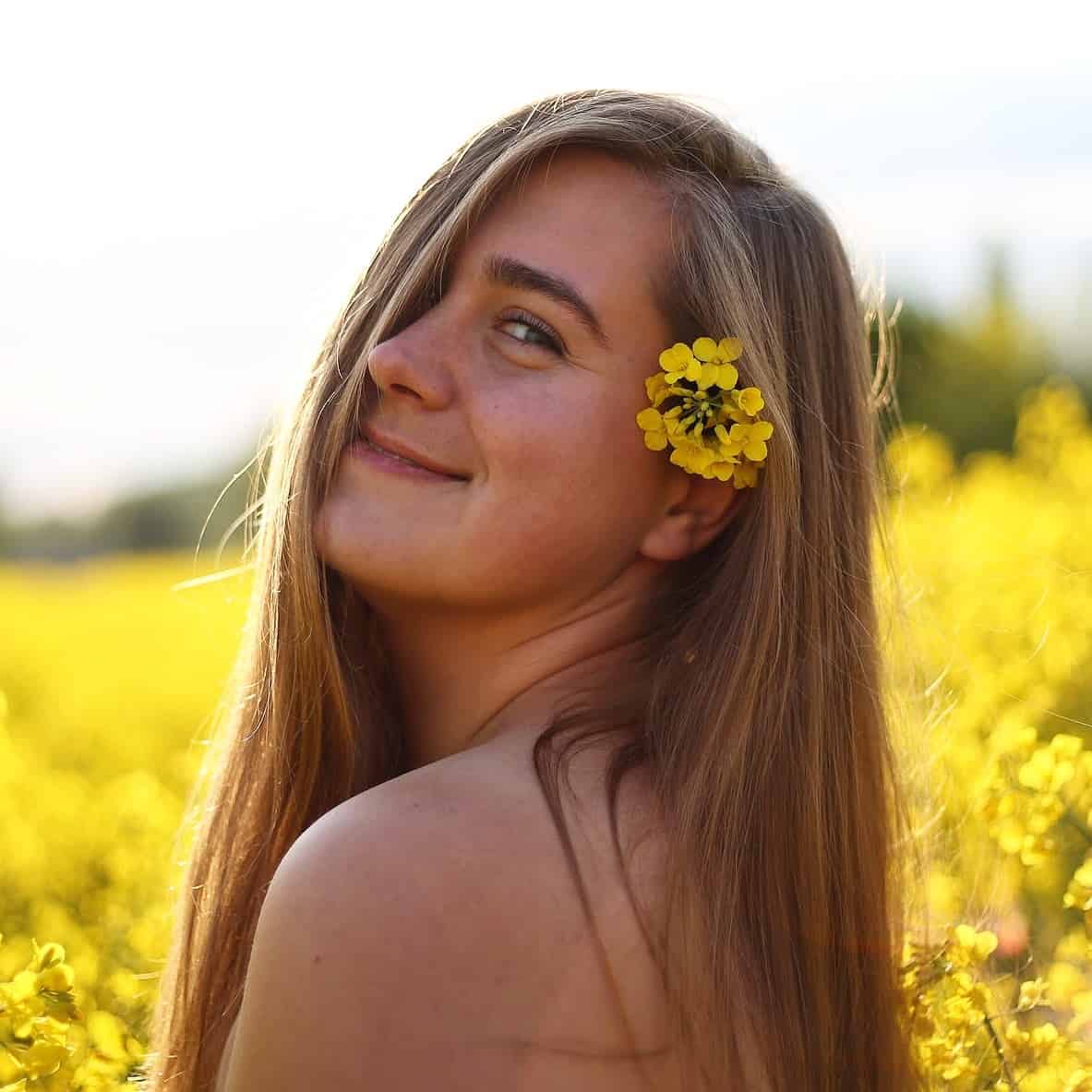 Samantha Tatro is a Czech-American third culture kid who grew up living and traveling abroad. Many years later, after living in California and working as a journalist, she decided to take the leap and move abroad again…this time to Prague, Czech Republic. Samantha started Undiscovered Path Home to help couples and solo female travelers find the courage to visit countries – and locations – off the beaten path. Her work has appeared in Bon Appetit, NBC News, The Adecco Group, and more.