Winding streets, colorful buildings, sweeping views and local dishes on colorful patios… Of all the places on the Amalfi Coast, Positano is perhaps the most magical. But for so many visitors, Positano is just a quick stop to check off, at least at first. Most people planning a trip to the Amalfi Coast don't realize there are so many things to do in Positano. From cooking classes in Positano to luxurious beach clubs to rewarding hikes, there's truly plenty of Positano things to do.
But first, let me rewind. Because I didn't always love Positano in this way. In fact, I used to think Positano was overrated.
Disclosure: this article contains affiliate links, which means when you make a purchase, I earn a small commission. Affiliate links cost you nothing and help keep my content free. It's a win-win! For more information, check out my disclosure policy here.
I've visited Italy more than a dozen times, traveling through Italy's Puglia region to Positano and the Amalfi Coast and all the way up to the Dolomites. I first visited Positano in 2022 with my mother – it was one of her bucket list trips! To be honest, I wasn't all that excited about visiting this hyper-populated area of Italy…But despite the crowds, it absolutely blew me away.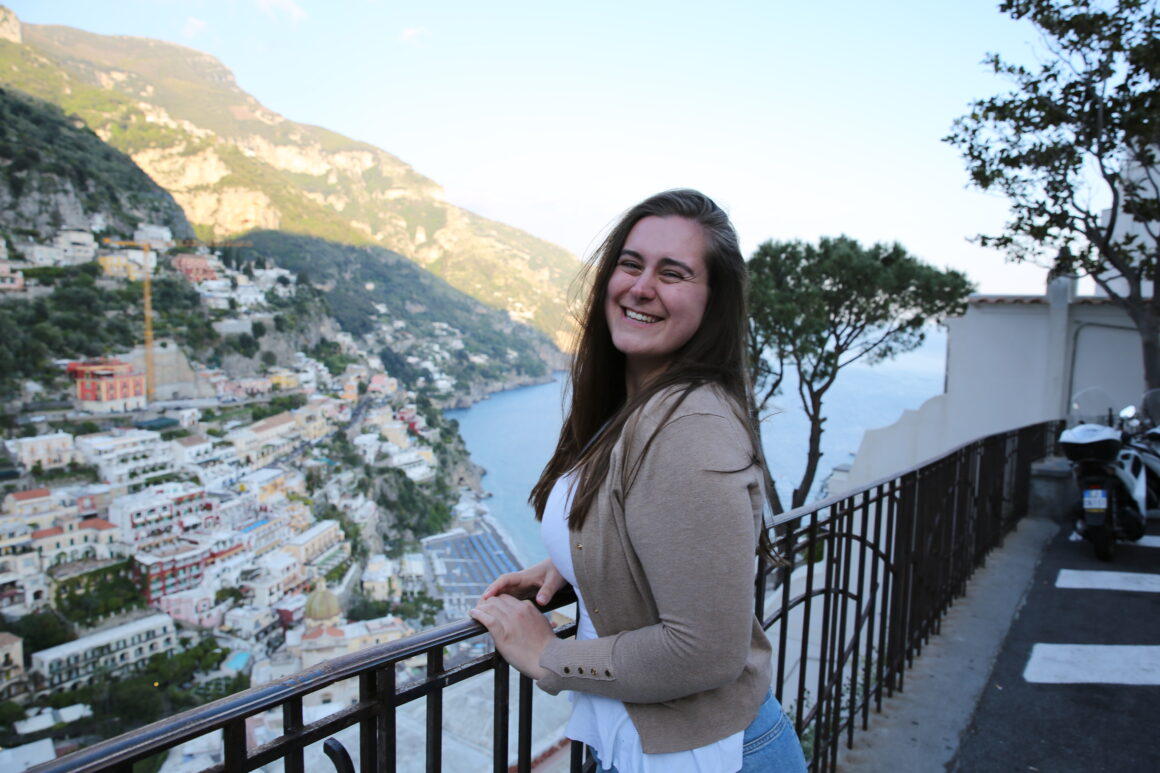 Planning an Amalfi Coast trip means planning a stop in Positano, though I often recommend visitors spend at least one night in Positano. That's because there's so many things to do in Positano, and once the day trip tourists depart, you'll experience a whole different Positano.
We spent a couple nights in Positano, and during that time, I realized that everything everyone had told me about Positano was wrong. There is SO much to do in Positano Italy – and many of the most popular things to do in Amalfi Coast are best done right here, in Positano. As a longtime Italy traveler and avid Positano lover, let's dive into my complete and comprehensive list of the very best things to do in Positano!
Best Time to Visit Positano
First things first: let's tackle the best time to visit Positano. The best time to visit Positano is between May and September, though you're better off avoiding peak summer times to avoid peak summer crowds.
From April to October, there's really no way to visit Positano without encountering some amount of crowds. I visited the Amalfi Coast in early May 2021, and I can say that the crowds we dealt with were minimal compared to the crowds in June and July. Since then, I have seen videos that make it look much more crowded in May.
May, April, September and October may not be peak months for swimming, but the Amalfi Coast doesn't have much swimming regardless. These shoulder months are your best bet for visiting the Amalfi Coast and planning a trip to the Amalfi Coast. Midweek is, of course, best for better deals and fewer crowds.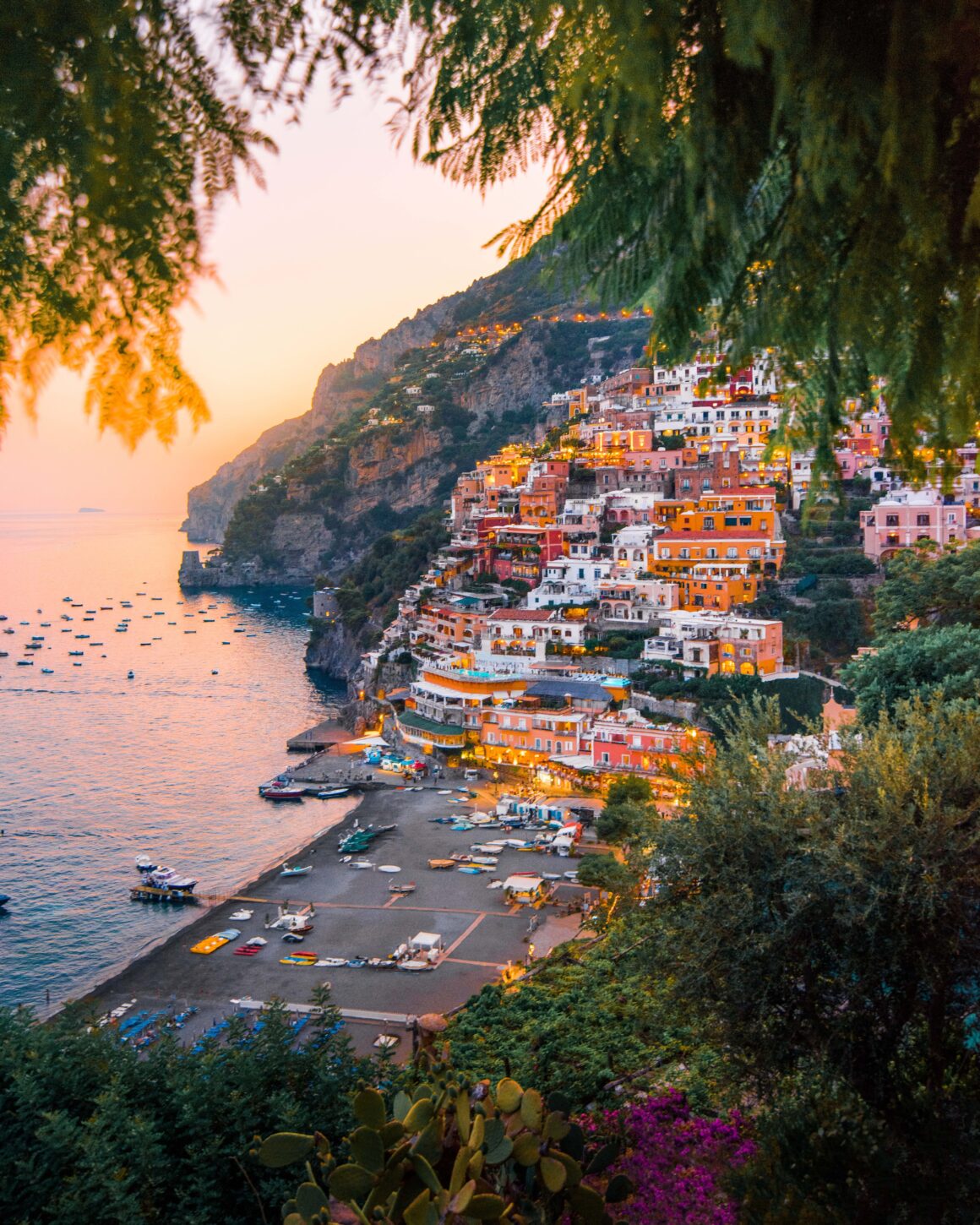 Find my complete blog post about things I wish I had known before planning my Amalfi Coast trip right here.
Best Things to Do in Positano
Once you've narrowed down the best time to visit Positano, it's time to figure out the most fun things to do in Positano. When you learn about Positano things to do, you will better understand how many days you need for each segment for your trip. Let's get started.
What to do in Positano: Amalfi Coast Day Tour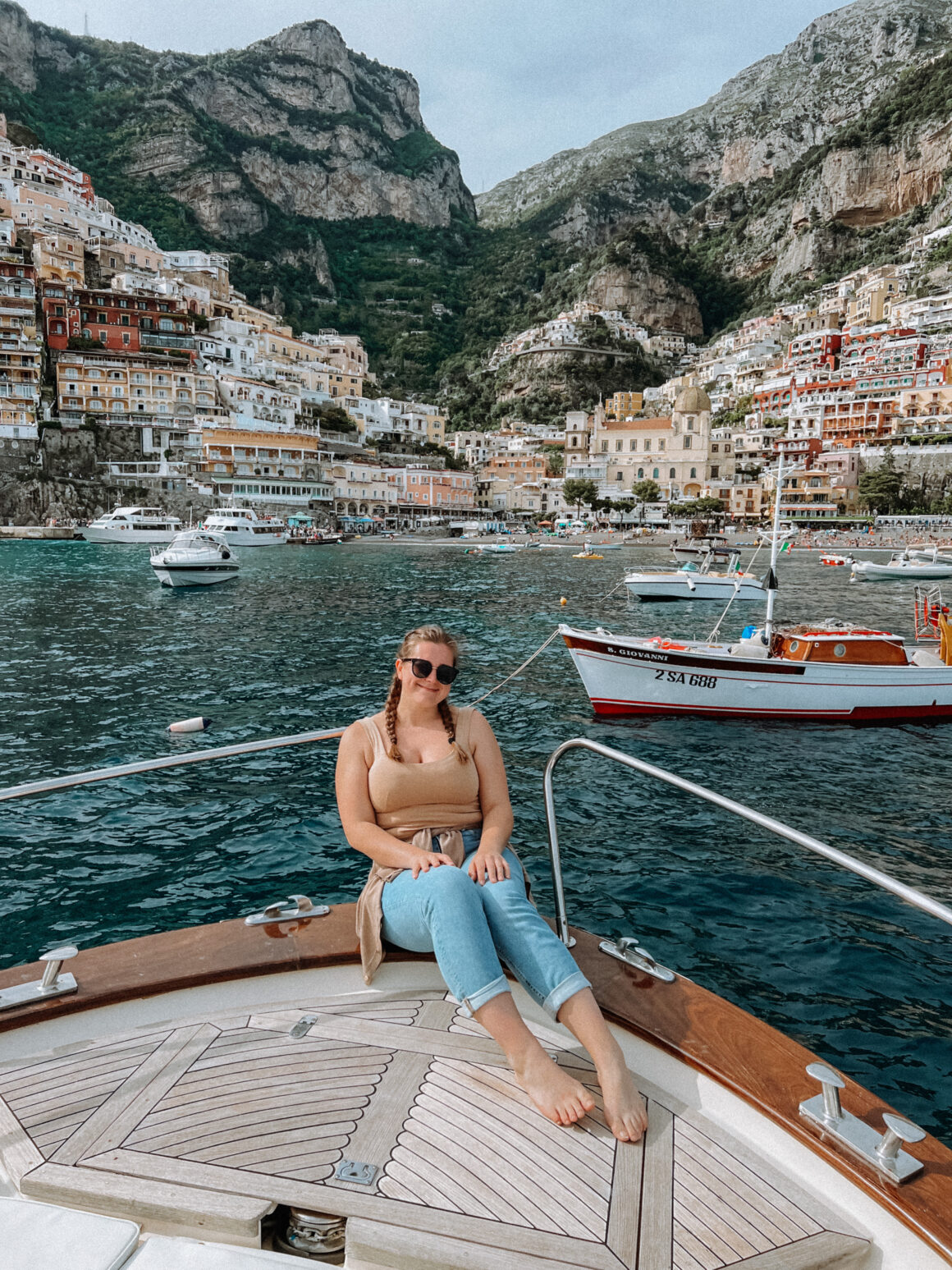 One of the very first things I do when I visit a new place is take a tour. If you've been here before, you know I'm a big advocate of tours. They help me understand the layout of the area and give me an overview of everything there is to do – so I can pick what I want to explore further. That's why an Amalfi Coast Day Tour is at the top of my things to do in Positano.
If you're based in Positano, you're lucky: Positano provides one of the best bases in the Amalfi Coast, hands down. This is especially true for tours & boating options, which is hands down the best way to see the Amalfi Coast. That's because the Amalfi Coast has small roads – and far too much traffic. Boats really are the best way to get around, though you can opt for scooters or private cars, as well, if boats make you sick.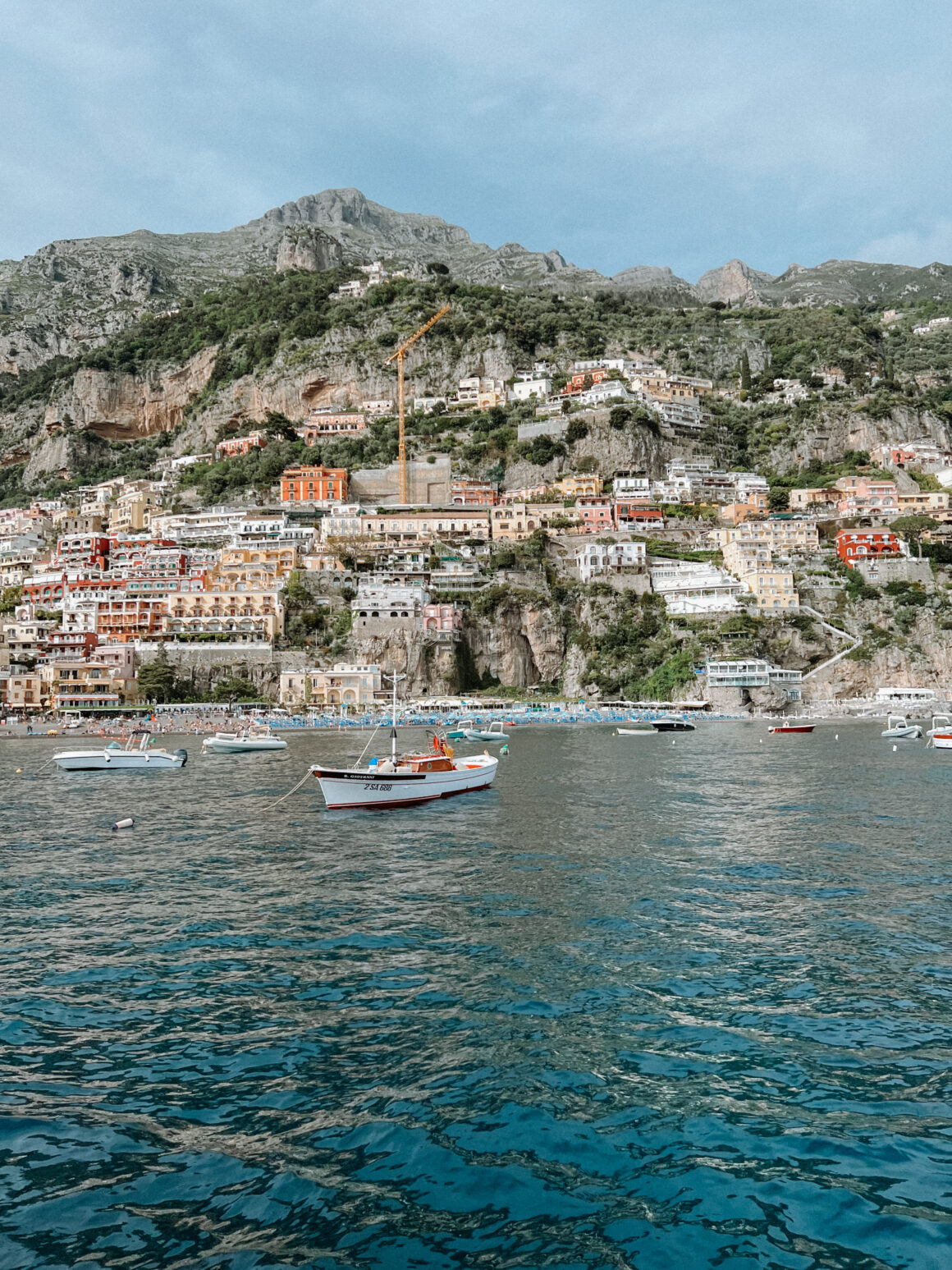 I've got my recommendations down below for a couple super fun options…
Amalfi Coast Day Tour via boat
Amalfi Coast Day Tour via scooter
Amalfi Coast Day Tour via private car
Visit Positano's Popular Beach, Spiaggia Grande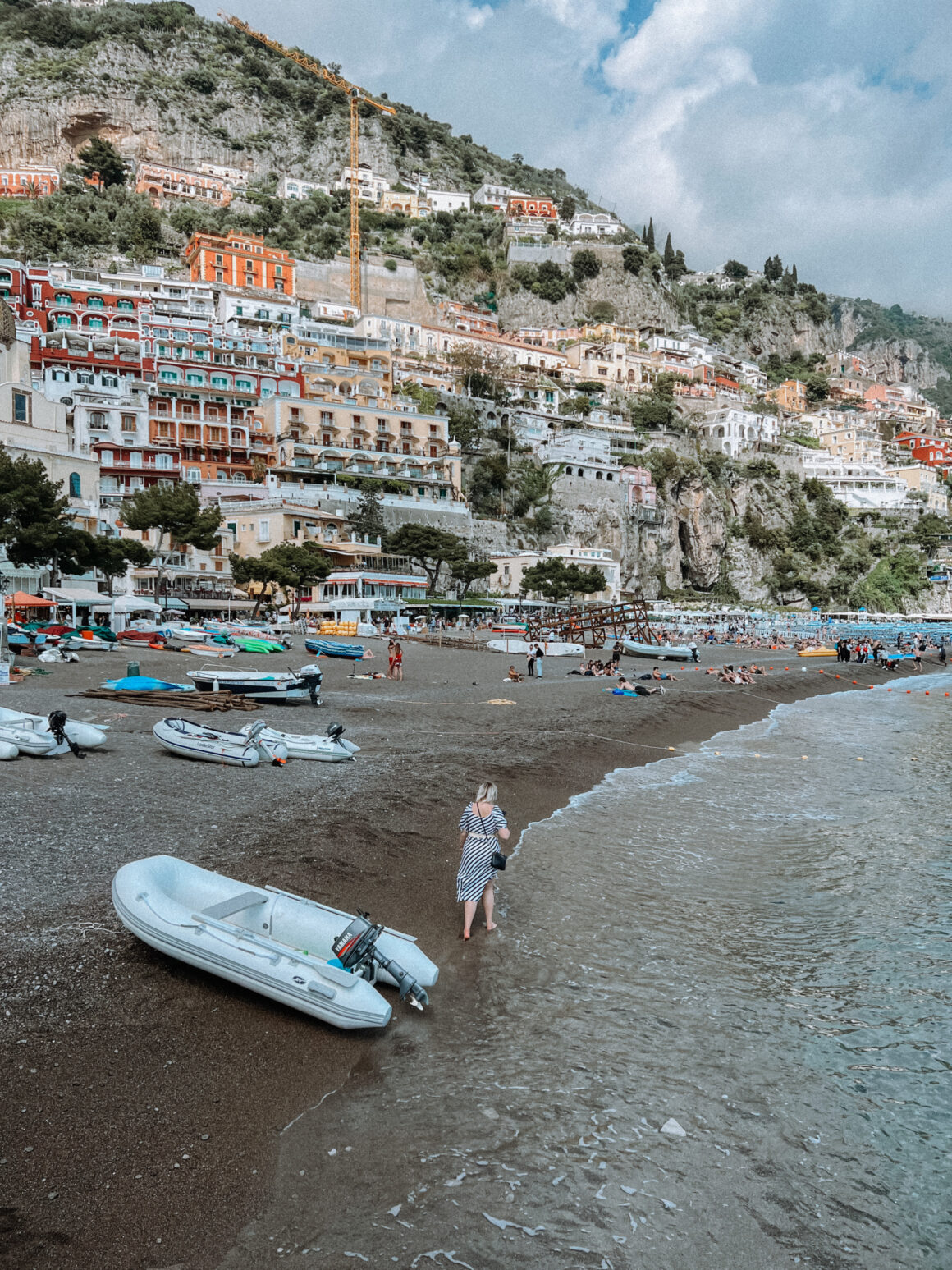 How many times have you seen these photos of Positano's beach online? The Positano's popular beach, Spiaggia Grande, is one of the only actual beaches on the Amalfi Coast, as the coastline and many of its cities are built into cliff sides.
When I think about essential Positano things to do, there's no way you can skip this gem. However, thanks to tourists, Spiaggia Grande is perhaps one of the busiest spots in Positano (see below for more of my favorite beaches nearby with far fewer tourists!).
If you want that iconic spot, I won't discourage you. After all, this is the perfect spot to visit in the early morning or late at night for those dusk sunset shoots. For the added vibe, rent a beach chair and umbrella! More on my favorite beach clubs on the Amalfi Coast below!
Rent a scooter to ride around the coast
Is there ANYTHING better than renting a scooter and zooming around the Amalfi Coast? The narrow, winding and mostly uphill roads of the Amalfi Coast are made for scooters. There's no better Positano activity. It's especially fantastic if you're planning to visit Positano or if you're planning to stay in Positano for a couple days.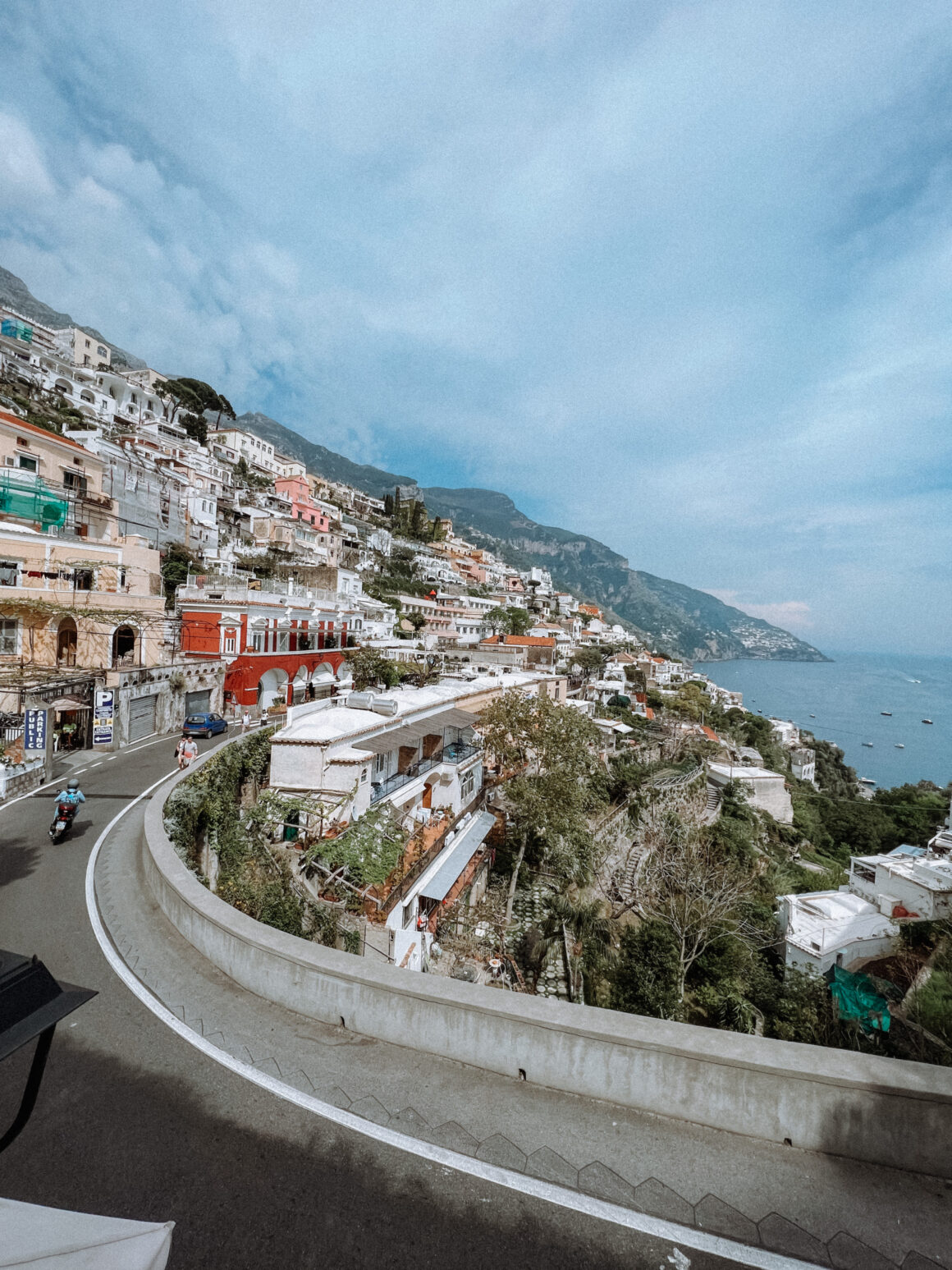 If you're looking to experience Positano with a scooter, you've got two options: a guided tour or an independent rental. I personally think both options are super fun – and both options are vastly different. You should pick the choice which works best for your own confidence level. Not everyone feels super comfortable renting their own scooter!
So that's my first option: rent your own scooter. If you do want to rent your own scooter, you'll need an international driver's license, which is quick and easy to get prior to traveling. This is the perfect option for travelers looking to skip the stairs (and there are SO MANY) and instead get those unreal views with a more efficient way to get around. I promise you, this is one of the most fun things to do in Positano – you cannot miss it!
The second option: a guided Vespa tour! Now, guided Vespa tours aren't very common in Positano, so this is a true hidden gem. This is a fantastic option if you want to get on a Vespa, but don't necessarily want to do it alone.
Splurge on a stay at 5-Star Hotels (or at least visit!)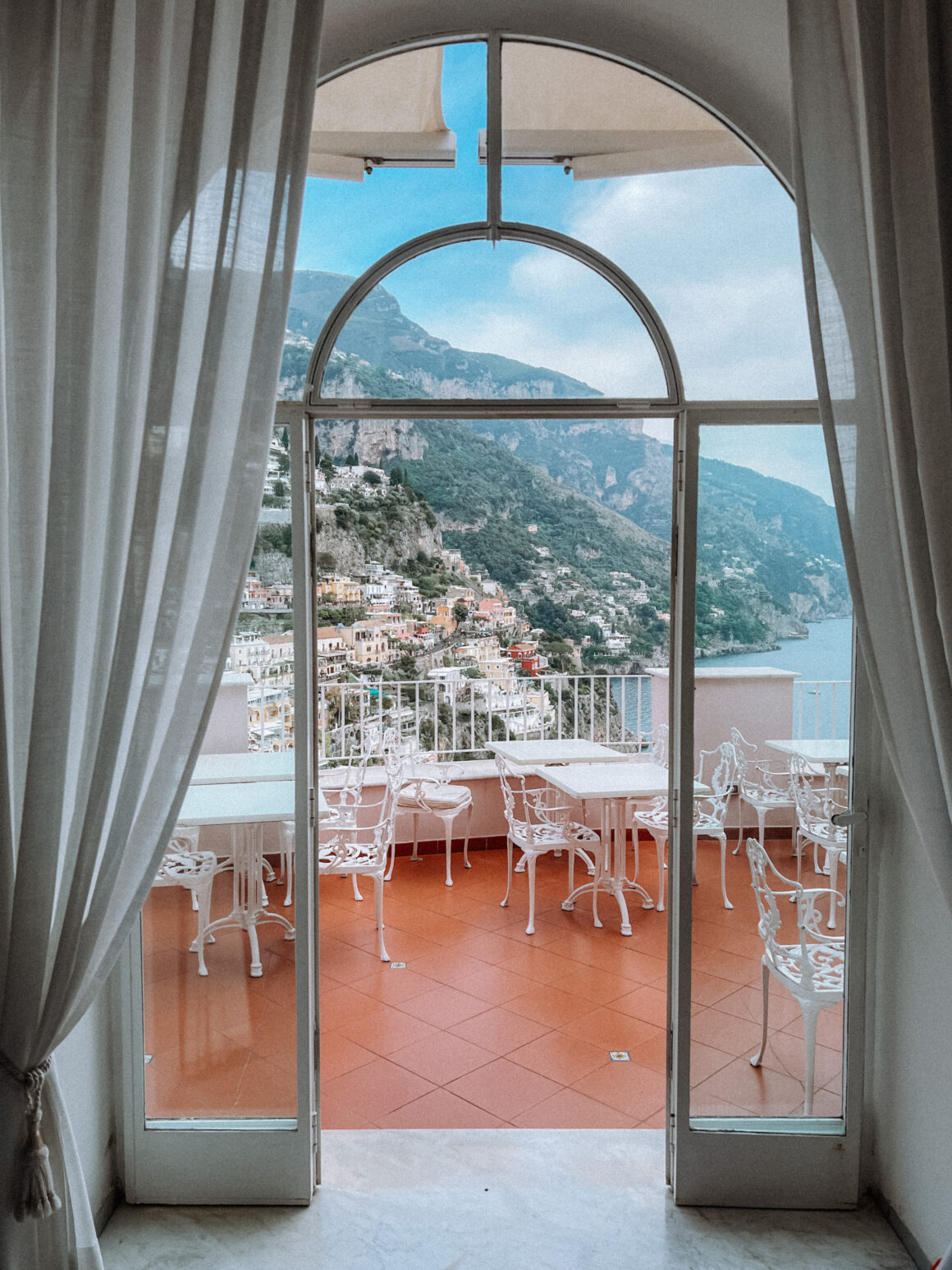 What is Positano without their lavish 5-star hotels? In fact, Positano is home to some of the best places to stay on the Amalfi Coast. We're talking vaulted ceilings, beautiful tiles and stunning views… Truly one of the best things to do in Positano.
Here's the good news: You don't need to book a stay in Positano's best hotels to enjoy their view and the vibe, though you certainly can, if you want. If you find yourself on a budget, why not just stop by for drinks or a meal?
My favorite 5-star hotels in Positano are Hotel Poseidon and their award-winning Il Tridente as well as Le Sirenuse and their amazing restaurant, La Sponda. They both have fabulous pools – and of course wonderful patios for lunch or a quick drink.
Get dinner with a view!
When I think about the top things to do in Positano, my mind can't help but wander to Italian food. Let's face it: Italian food is perhaps one of the top reasons we visit Italy (well, it is for me!). I love homemade pasta, fresh seafood, crispy focaccia…You name it, I love it.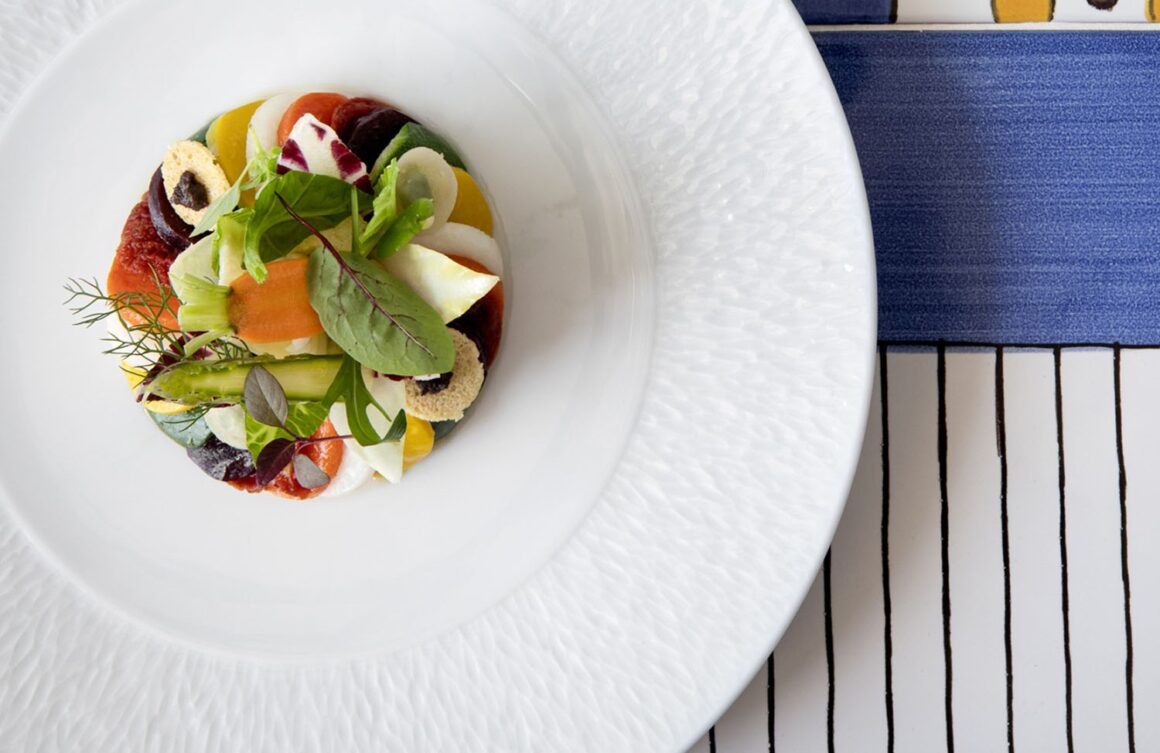 So what's the food like in Positano? Positano had some of the best Italian food of our Amalfi Coast trip, that's for sure. Stopping for lunch or dinner in Positano has to make my list of the best things to do in Amalfi Coast – for the view alone. I have a full list of my favorite Positano restaurants here, but some of my favorite spots with a view included:
For any restaurants, plan to reserve tables well in advance – especially during peak season!
Learn how to make your favorite Italian food
Right about now you're thinking, Another food-related item on your list of the top things to do in Positano? Really?
Oh yes, I'm being serious. Because Italian food is the best of the best. The Amalfi Coast is famous for their cuisine – and the Amalfi Coast has some of the best lemons, seafood and cheese (see: Mozzarella di Bufala) in the country.
Why not learn how to make some of the Italian food you love so much? When I think about my favorite things to do in Positano, this has to top the list: cooking classes in Positano!
Full disclosure: cooking classes in Positano are SO much fun. Expect lots of music, laughter, wine and sweeping views. I loved these two classes for authentic, delicious experiences:
Hike the Path of the Gods
Hikers, this one's for you! The five-hour walk down the Path of Gods is one of the most iconic hikes in Italy, and the views are next level. Staying in Positano is the perfect base for this epic hike, too.
The 8 kilometer hike can be done alone, of course, but if you're new to the area, I'd recommend a tour guide. This guided hike with Enzo is the best option. Enzo takes you through the most beautiful hike in the Amalfi Coast with patience, kindness and laughter. He tailors the route to your skill level, which is awesome!
Dance at Music on the Rocks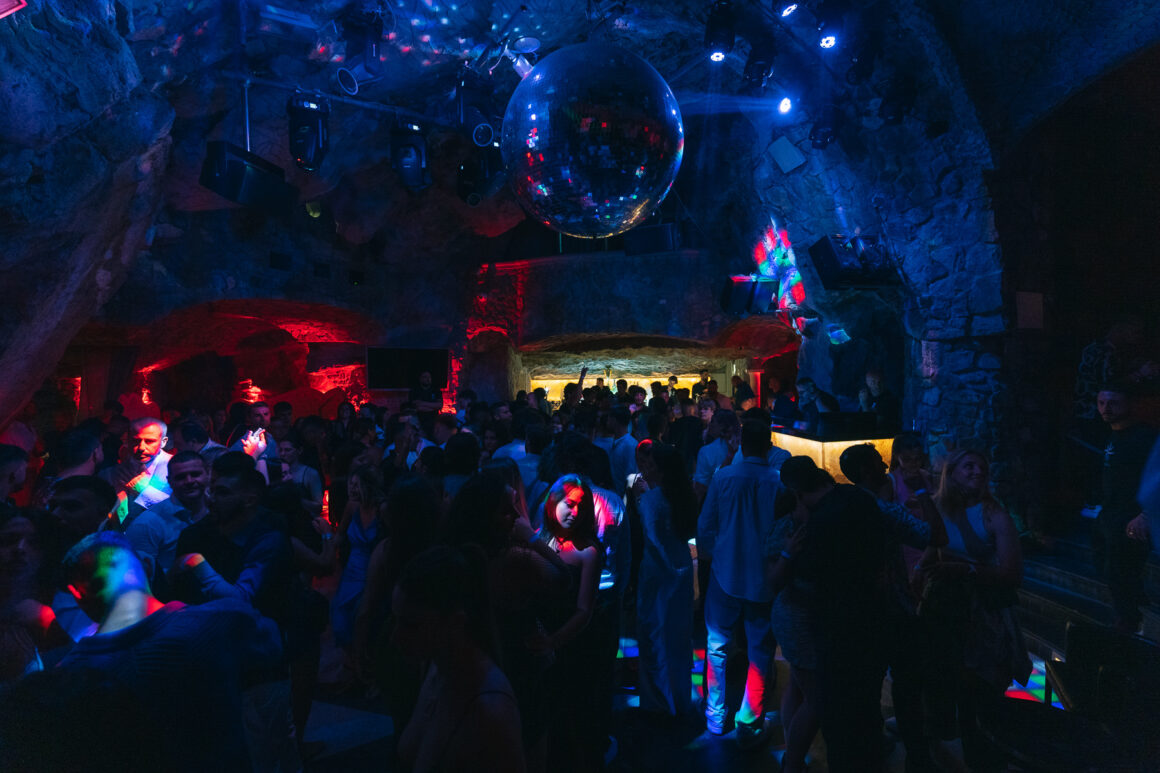 If you love to dance the night away, don't forget to stop at Music on the Rocks. Of all the Positano Italy things to do, this option is best for nightlife lovers. It's especially awesome for those looking for unique things to do in the Amalfi Coast – after all, you're literally in a cave!
Music on the Rocks is a disco located in a cave (yes, an actual cave!) and it is SO MUCH FUN! It's truly not my thing to normally visit clubs, but I didn't hate this one…perhaps because it was a really cool way to see Positano.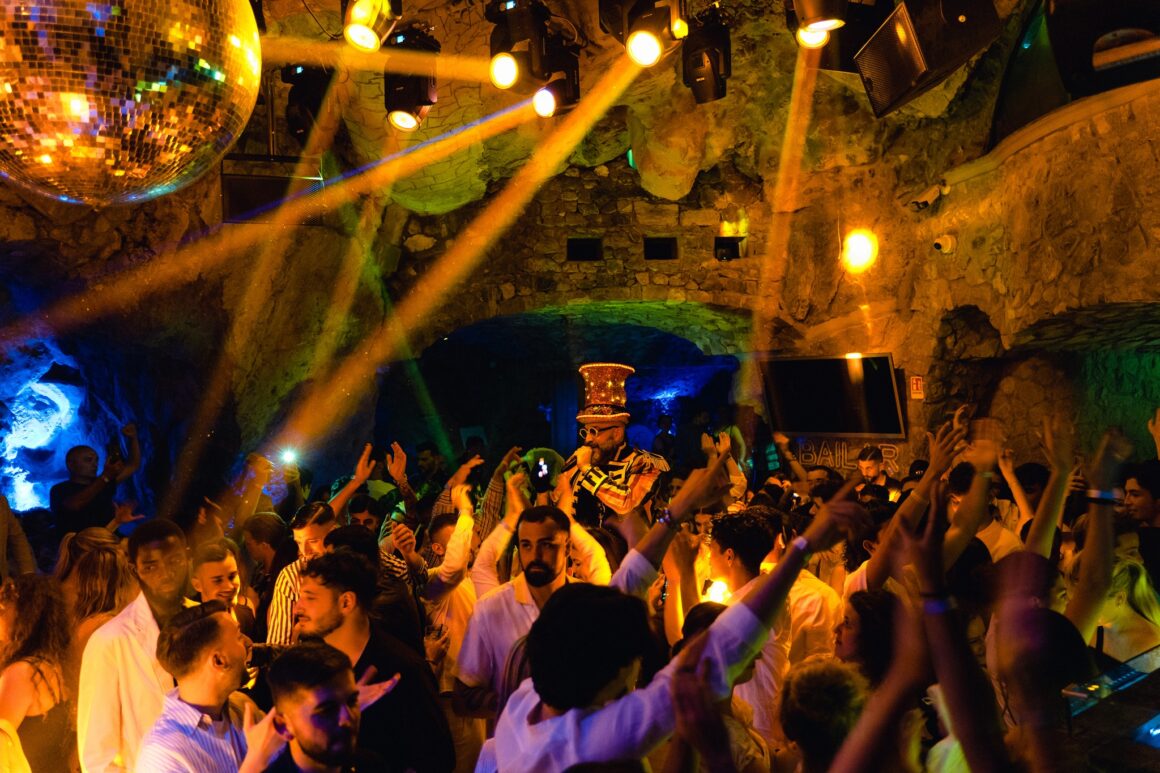 If you're big on going out, just know there are not many options in Positano. The list of things to do in Positano at night is quite small….Except this one. If you do plan to visit, keep in mind many Italians like to party later, so don't come before 1 a.m.
Visit a beach club
Beach clubs are one of my favorite parts about visiting the Mediterranean. And when you're visiting (or staying!) in Positano, it's important to know that the main beach in Positano…is not the only beach in Positano.
Most people (especially day trip visitors) will arrive via port at Positano and hop on over to the iconic Spiaggia Grande. It's a beautiful beach, but there are others with far, far fewer tourists.
Beach clubs are by far my favorite way to experience beaches in Italy. That's because they offer your chairs and umbrellas for rent as well as drink and food service.
Here are some of my favorite iconic beach clubs on the Amalfi Coast:
No matter where you plan to visit, reserve your spots in advance. This is especially critical during peak season, when everyone is looking for things to do in Positano & things to do in Amalfi Coast.
Stop at Fornillo, the less touristy part of Positano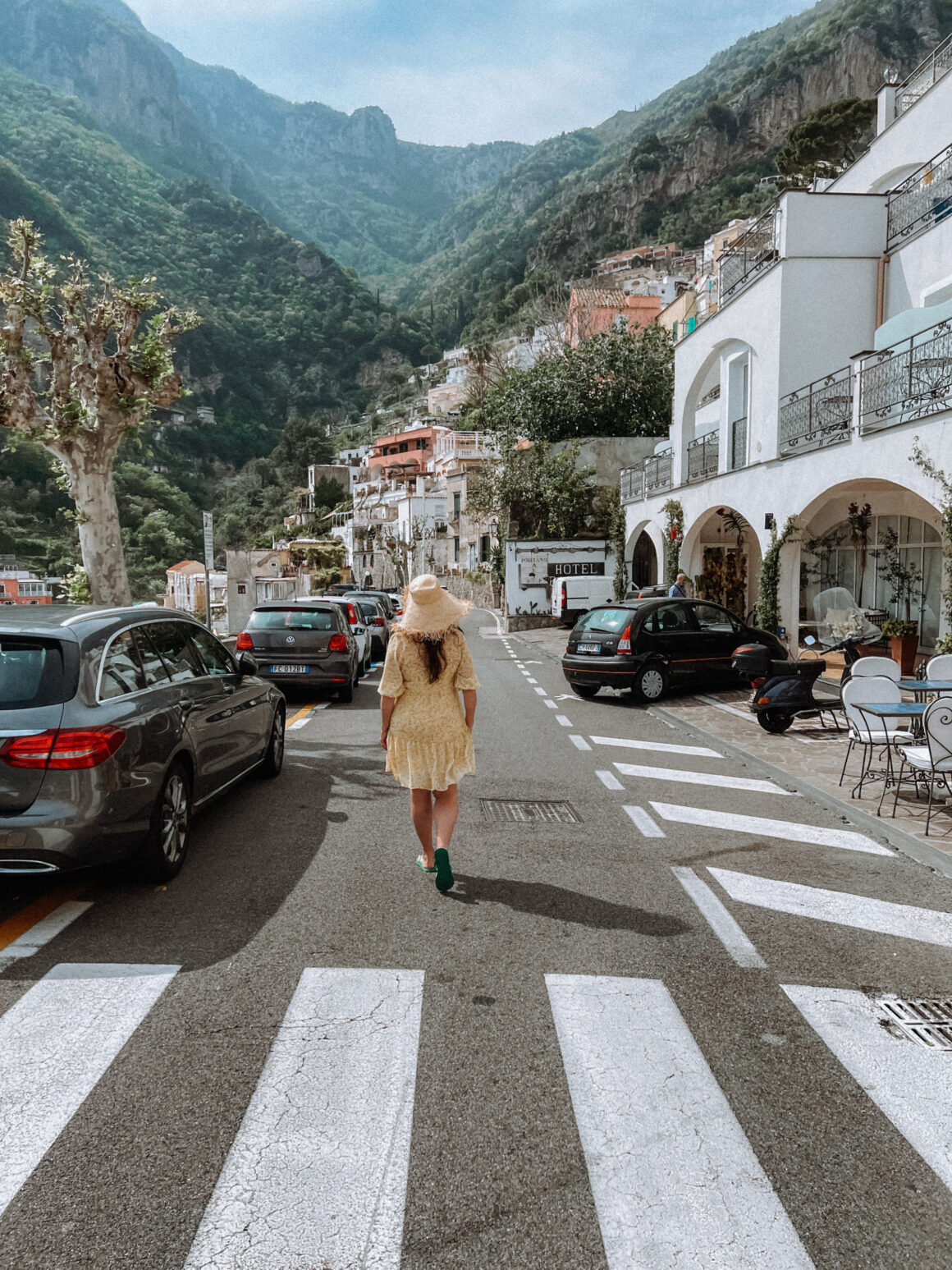 I'm going to be honest with you: Positano is packed. There's simply no avoiding the crowds staying in the city and the crowds visiting for the day. These days, it seems everyone has Positano on their list of the best things to do in Amalfi Coast. Sigh.
But if you stay in Positano, you have a secret trick up your sleeve: Fornillo.
Before you visit Positano, you need to understand the structure of the city. Because of the serious stairs in Positano, most tourists will cluster around the port and the main beach. However, if you look to the left on a map, you'll notice another area of Positano… one with far, far fewer tourists. When we visited Fornillo, I could immediately notice a difference: fewer people, better restaurants… It was like a different city!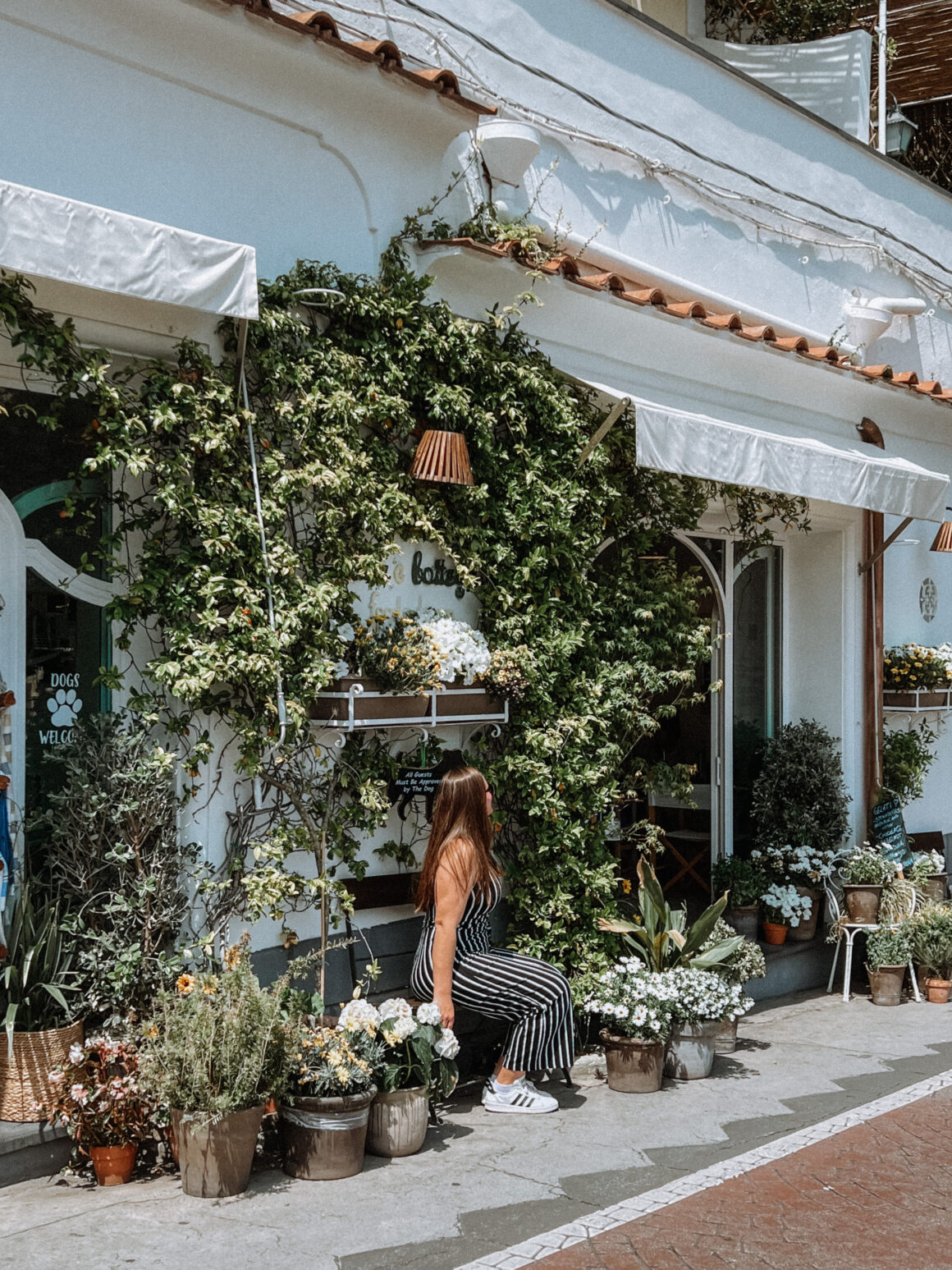 What should you do in Fornillo? Well, there's also Fornillo Beach, a much-less-visited beach. The area also has some of the best restaurants in Positano, including Saraceno d'Oro (which has this amazing live music!) and Da Vincenzo Positano.
Visiting during a crowded time? If you're looking for things to do in Positano in July to escape the hordes of tourists, Fornillo is for you.
Take a day trip from Positano to Capri Island
A day trip to the island of Capri may be one of the best things to do in Amalfi Coast, period. This resort island, known for its rugged landscape, designer shopping and sweeping views. It's truly like stepping back in time. You can't visit Positano or the Amalfi Coast without visiting Capri, too.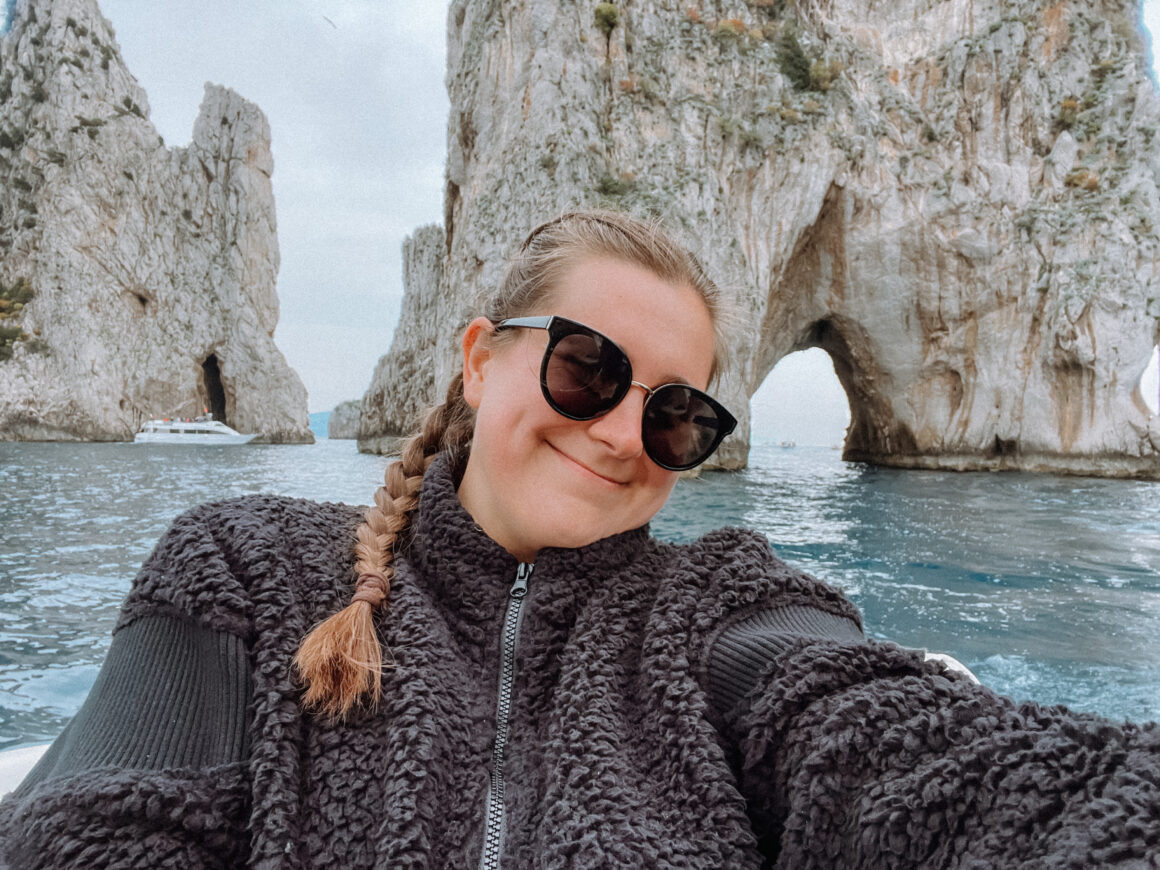 Booking a boat tour to Capri is a MUST! We didn't have time to spend a night in Capri, but if you have time, it's a must. The island is really, really big – and a day trip will let you see some of it, but not all of it.
If you plan to visit Capri from Positano, you have two options: ferry or private boat tour.
Pros for the ferry: The ferry tends to be much cheaper at 40 Euros, and only takes around 40 minutes. It's an easy trip from Positano.
Pros for the boat tour: Capri is known for its boating, and with a private or shared boat tour you can soak up some of the sights you will only see from the water, like the Blue Grotto or some of the unique rock formations. We took a private tour, and I wouldn't have done it any other way!
Here are my recommendations for Capri boat tours from Positano:
Group Boat Tour
Private Boat Tour
Invest in local, handmade sandals
The Amalfi Coast is known for their leather work – and in particular, their sandals. Positano is filled with artisan stores where they will happily make you custom sandals, fit perfectly to your foot. You can pick the style, color and style. After a short wait, you'll have your own pair of sandals!
Visit the Rest of the Amalfi Coast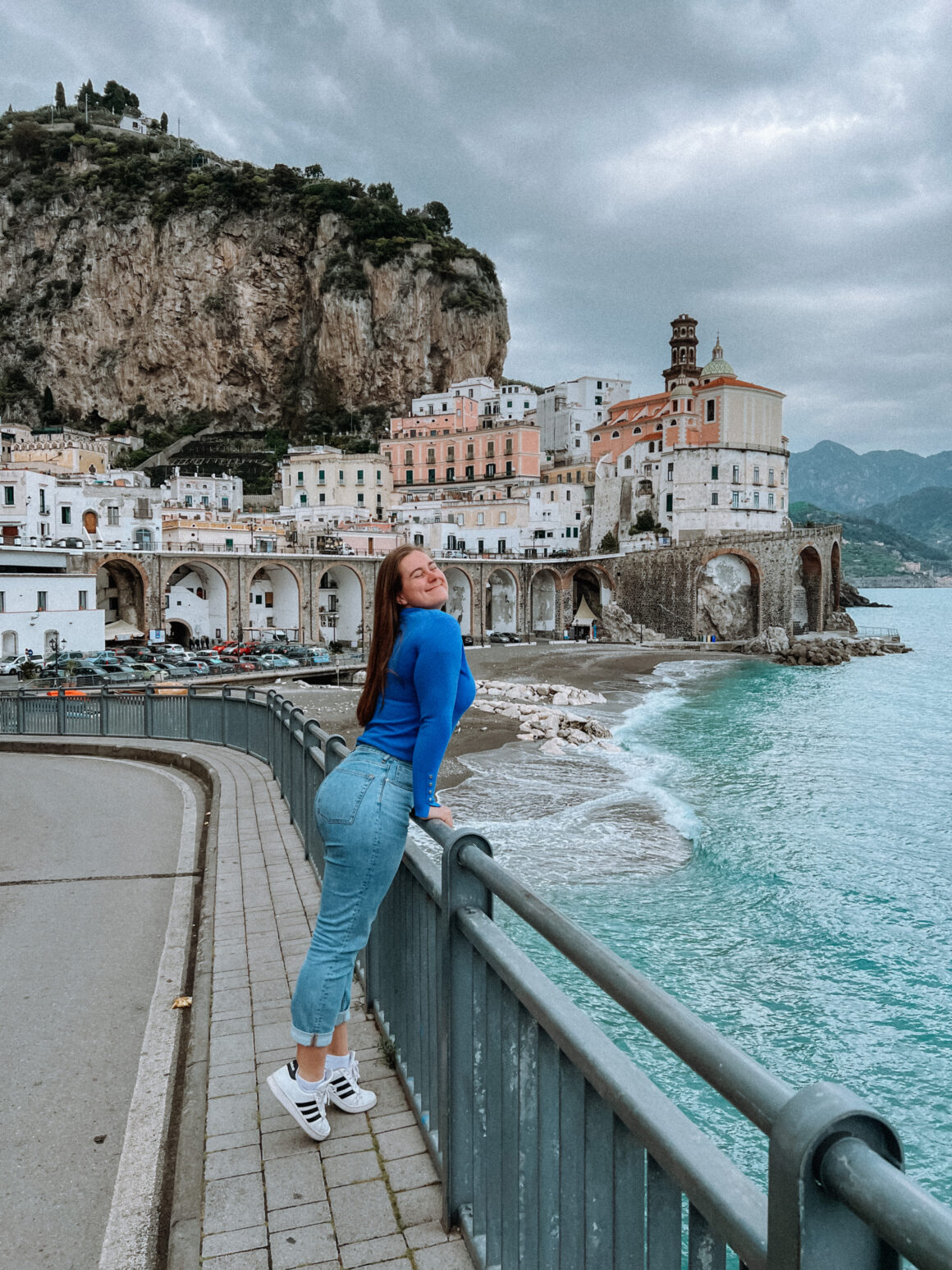 If you're staying in Positano, you need to make sure you see, well, the rest of the Amalfi Coast. It's true what everyone says about the Amalfi Coast: each town has its own vibe and its own atmosphere.
Each spot is different! We loved, in particular, Capri, Amalfi and Sorrento (in addition to Positano).
If you have some extra time in the Amalfi Coast, I'd recommend visiting a local farm through a tour like this one. It's a really cool, peaceful way to taste some of the delicious olive oil, lemons and wine from the region – and relax and enjoy the view.
There's plenty of amazing things to do in Amalfi Coast, too, if you want more historical substance.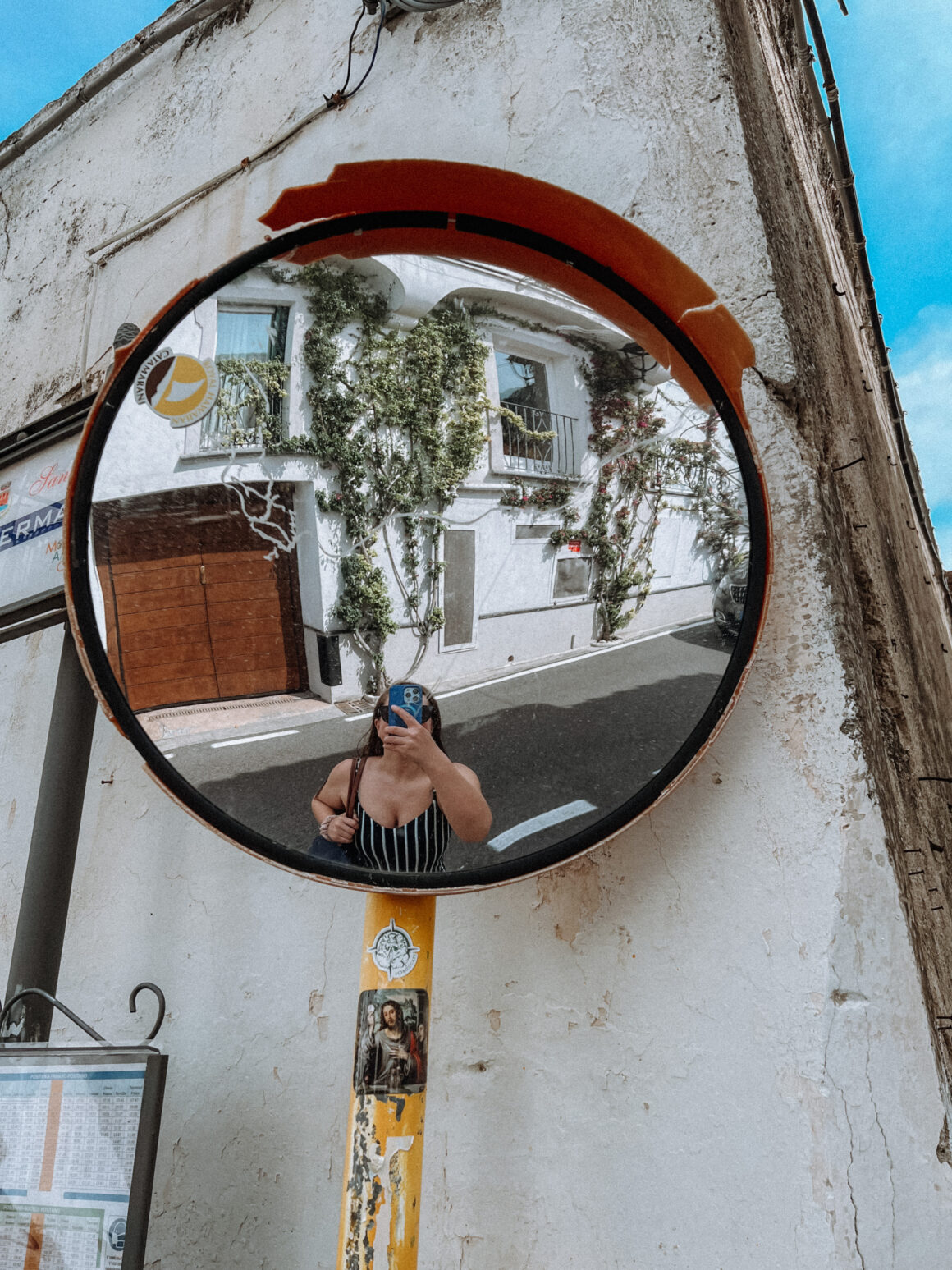 If history is your favorite, but you're not really visiting Sorrento or Naples, you can also opt for this easy tour from Positano to Pompeii. If you're in the area, I cannot recommend Pompeii enough. It's such a fascinating place to visit, and there's so much history there – when we visited, we were able to see an active excavation site, too!
If you do visit Pompeii, no matter your base, please book a guide! When we visited, we spent a little extra and booked a local guided tour. I'm so happy we did. Otherwise, to be honest, it's not worth your time… you're just looking at ruins with little to no context. A tour guide can help explain the significance of the site and the little details you will otherwise miss. This is the tour we did, and our guide was honestly fantastic. I'd highly recommend this tour!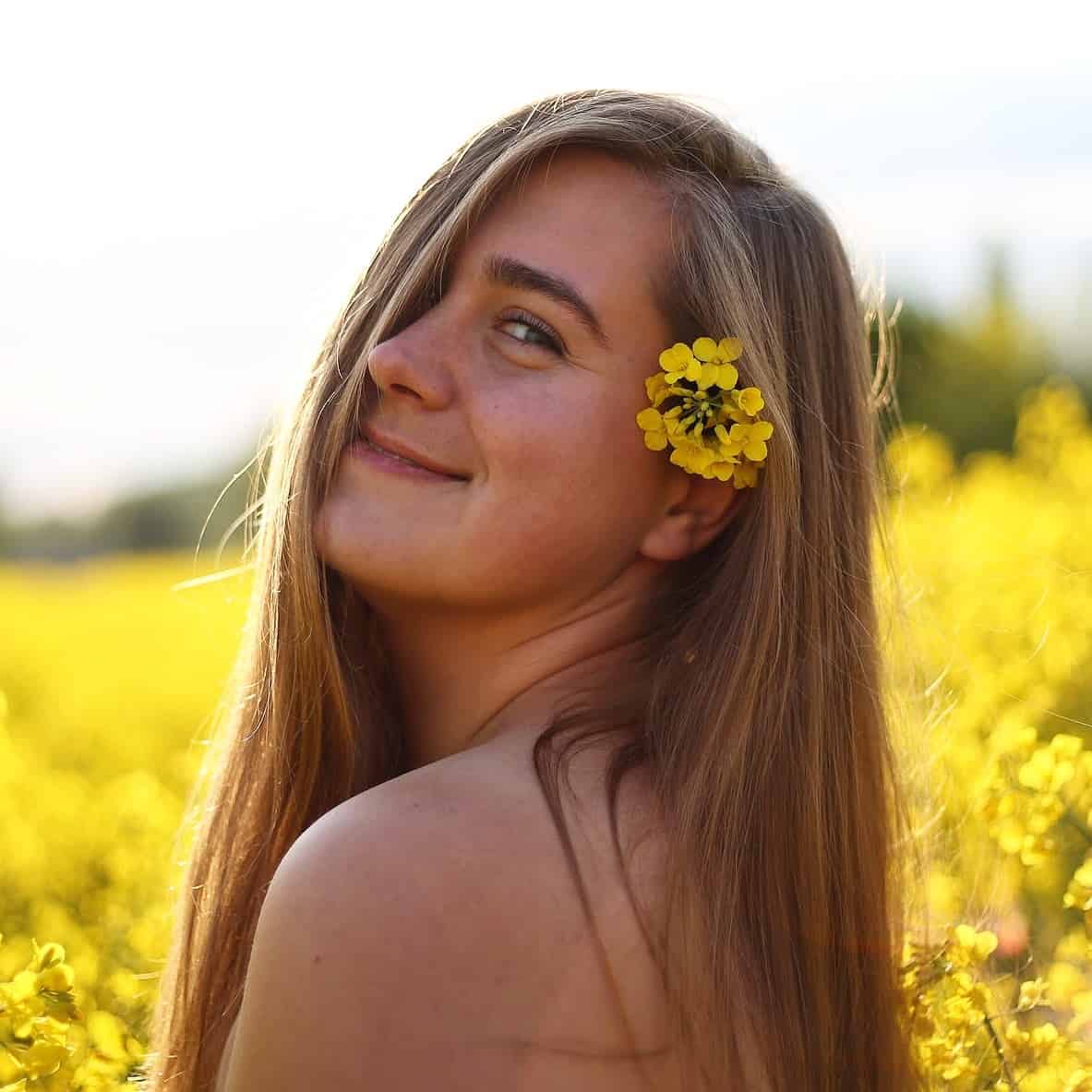 Samantha Tatro is a Czech-American third culture kid who grew up living and traveling abroad. Many years later, after living in California and working as a journalist, she decided to take the leap and move abroad again…this time to Prague, Czech Republic. Samantha started Undiscovered Path Home to help couples and solo female travelers find the courage to visit countries – and locations – off the beaten path. Her work has appeared in Bon Appetit, NBC News, The Adecco Group, and more.