Prague, Czech Republic is one of Europe's most beautiful cities, and I'm so happy to call this place my home. The City of Hundred Spires, as it is called, has so much to offer visitors: delicious food, countless historic sites, and sprawling panoramic views. It's such a beautiful city that I often meet people while traveling who tell me that Prague is their favorite city in Europe.
Although this central European country is such a popular tourist destination, many people still don't know what to expect when visiting Czech Republic. That's why I'm rounding up my top 8 things you need to know before visiting Prague, Czech Republic.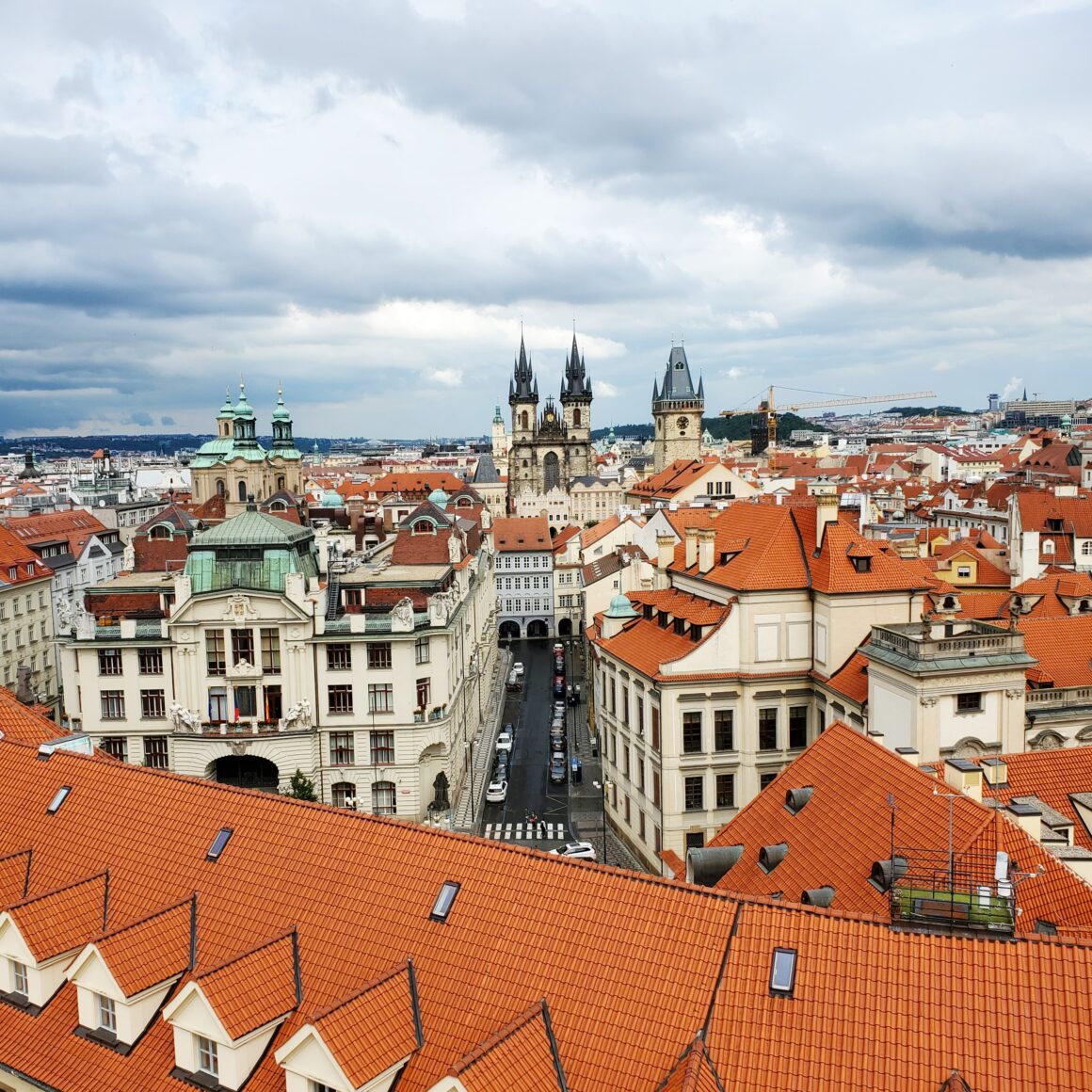 Pro tip: Not sure what to pack for your Prague trip? Check out my full packing guide for Prague and Czech Republic here. It's filled with useful tips about weather, different region, a complete checklist for every season, and more!
1. Learn a couple Czech phrases
Topping my list of things you need to need to know before visiting Prague: the language. In Czech Republic, we speak Czech. However, nowadays, many people in Prague will speak English. In fact, many Czechs will automatically switch to English when they sense you're a tourist. This still happens to me, because my accent is a little strange.
However, if you plan to leave Prague, don't expect many people to speak fluent English.
As a general rule, I recommend you try and learn a few phrases in Czech. It's respectful to the people and the culture…After all, no one likes to be that tourist, right? Even though many people speak English in Prague, Czechs appreciate when you at least try to speak their language.
Be warned: pronunciation is quite difficult, especially if you're not familiar with Slavic languages. Check out this video below to try and learn a couple phrases!
2. Czech Republic uses Czech Koruna, not the Euro!
Even though our neighbors to the north and south (Germany, Slovakia, and Austria) all use Euros, Czech Republic is not on the Euro. Czech Republic uses the Czech Koruna.
If you need to exchange money, avoid currency exchange tellers at all costs. They will often charge crazy exchange fees. Instead, take money out at the bank. You'll pay a fee for using the ATM, but you will receive a much better exchange rate.
3. Lunch is the big meal in Czech Republic
In Czech culture, lunch is the big meal of the day. Most Czechs will have something simple for breakfast, like "chleba s maslem" (bread and butter) or a pastry. Dinner also tends to be simpler. But lunch is THE meal of the day.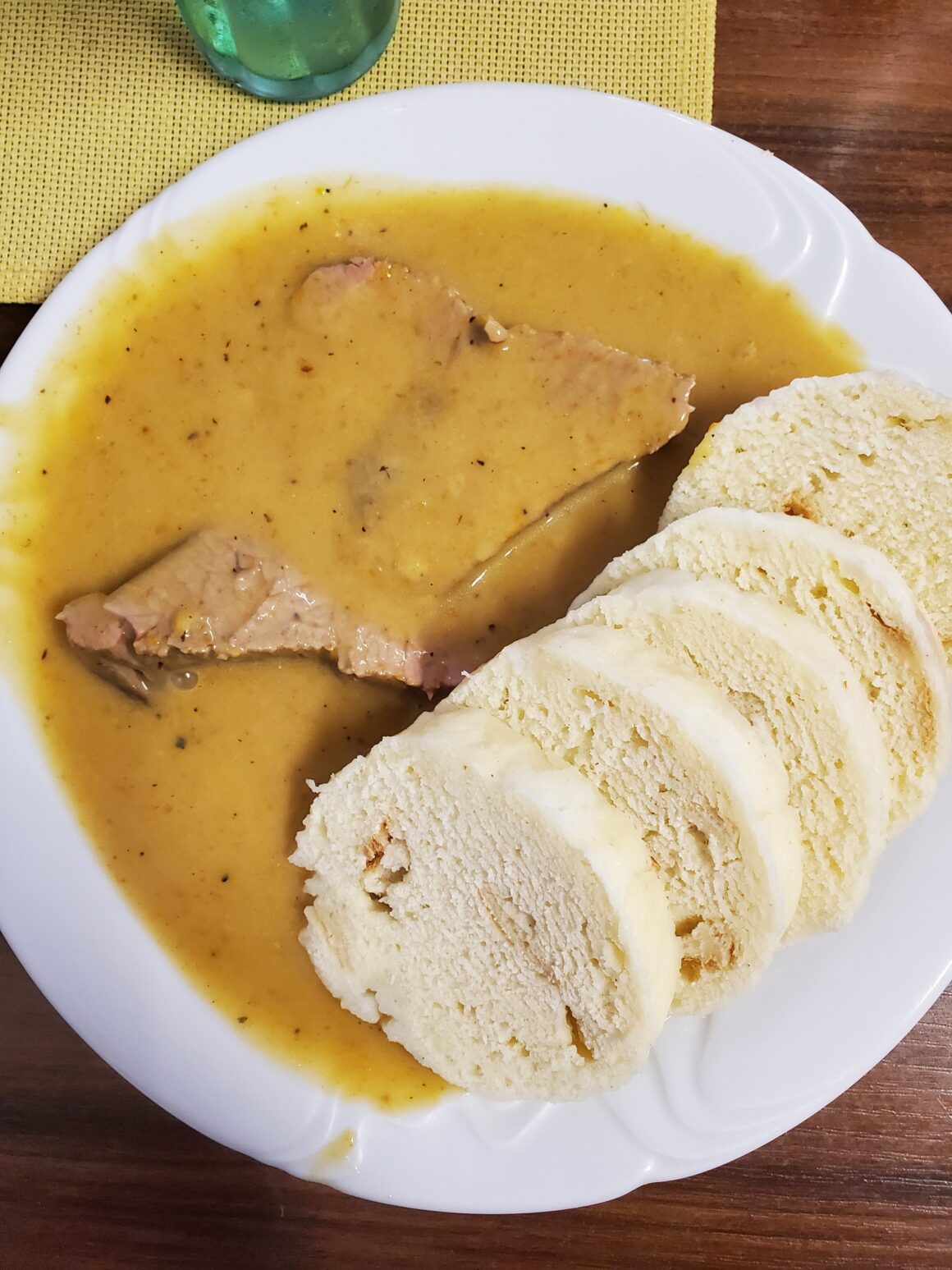 A classic Czech lunch will always include a soup. Czechs have some of the best soups, from light, broth-based soups to heavier soups with meat and vegetables. Soup is always followed by a main meal. In traditional Czech restaurants, the chef will cook around 10 dishes for lunch – and once they run out, it's gone. Traditional Czech meals include foods like vepro-knedlo-zelo, gulas or svickova.
4. Stop trying the Trdelnik. It is not a local dessert.
If you're walking around Prague's Old Town Square, or any other popular tourist destination, you're bound to see street stands selling the popular snack "Trdelnik." This doughy dessert is marketed as a traditional Czech dessert.
Unfortunately, it's really not. This snack was popularized in 2010 via social media as a way to market the food to tourists. It's hard to tell where exactly it's from, but rest assured, it's not from Czech Republic.
Want to try a traditional Czech dessert? Buchty or kolac, for example, would be much more authentic (and frankly, much more delicious).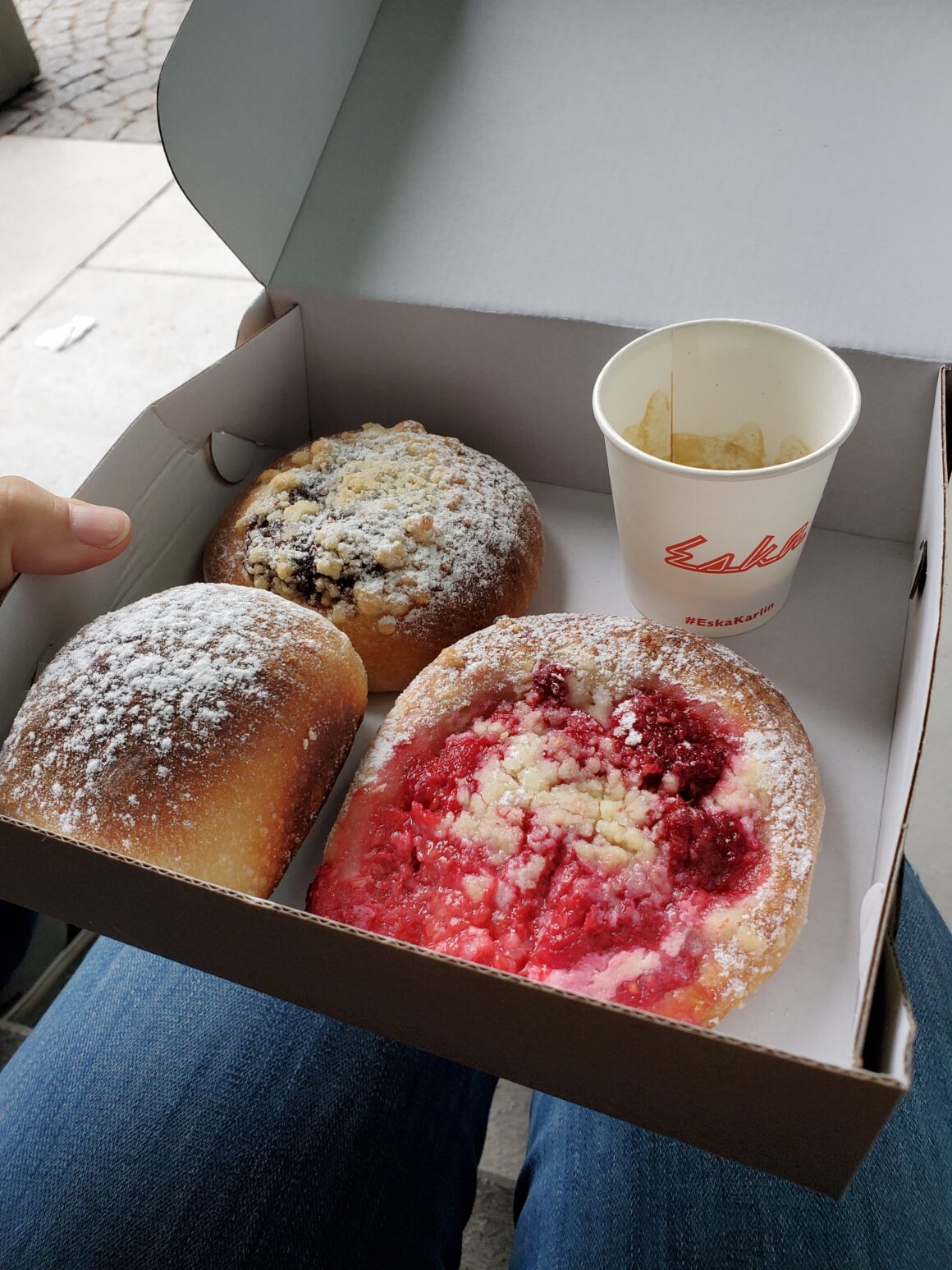 5. Instead of taking a cab…Take public transit, or walk.
Prague is sprawled out, but many of the key sites are situated in the center of town. There are two ways I recommend getting around: public transit and walking.
Public transit in Prague is quick, easy, and cheap. Trams, metros, and buses connect pretty much every place you will want to visit. It'll get you around town for a couple bucks a day. Walking, though, is the best way to see Prague. There's so much to see on foot, from little alleys to panoramic views.
If you do find yourself needing a taxi or car, please don't take taxis. Instead, opt for Ubers or Bolts. They are much more affordable and you can track the rate they will charge.
6. Tipping isn't really the norm… But there's a catch.
Many tourists are often confused about tipping in Czech Republic. Contrary to much advice I've seen on the Internet, tipping in Czech Republic is not common, at least not in the way Americans do it. You should never include a 20% tip on your bill, unless you're eating at a high-end restaurant. At most restaurants, your tip is simply a round-up of the bill. So if lunch cost you 385 CZK, round it up to 390 CZK or 400 CZK.
7. Stop calling it "Czechoslovakia."
I can't tell you how many times I've heard people call Czech Republic, "Czechoslovakia." It's considered ignorant to still call the country "Czechoslovakia," and locals hate it. Czechoslovakia ceased to exist in 1993, and ever since then, it's been Czech Republic.
8. Stop calling Prague "Eastern European"
Fun fact: Prague is actually located further to the West than Vienna. Yup, you heard that right! Yet, because Czech Republic was once under the Iron Curtain, many people refer to Czech Republic as "Eastern Europe." This is simply not true, and locals everywhere resent the incorrect reference.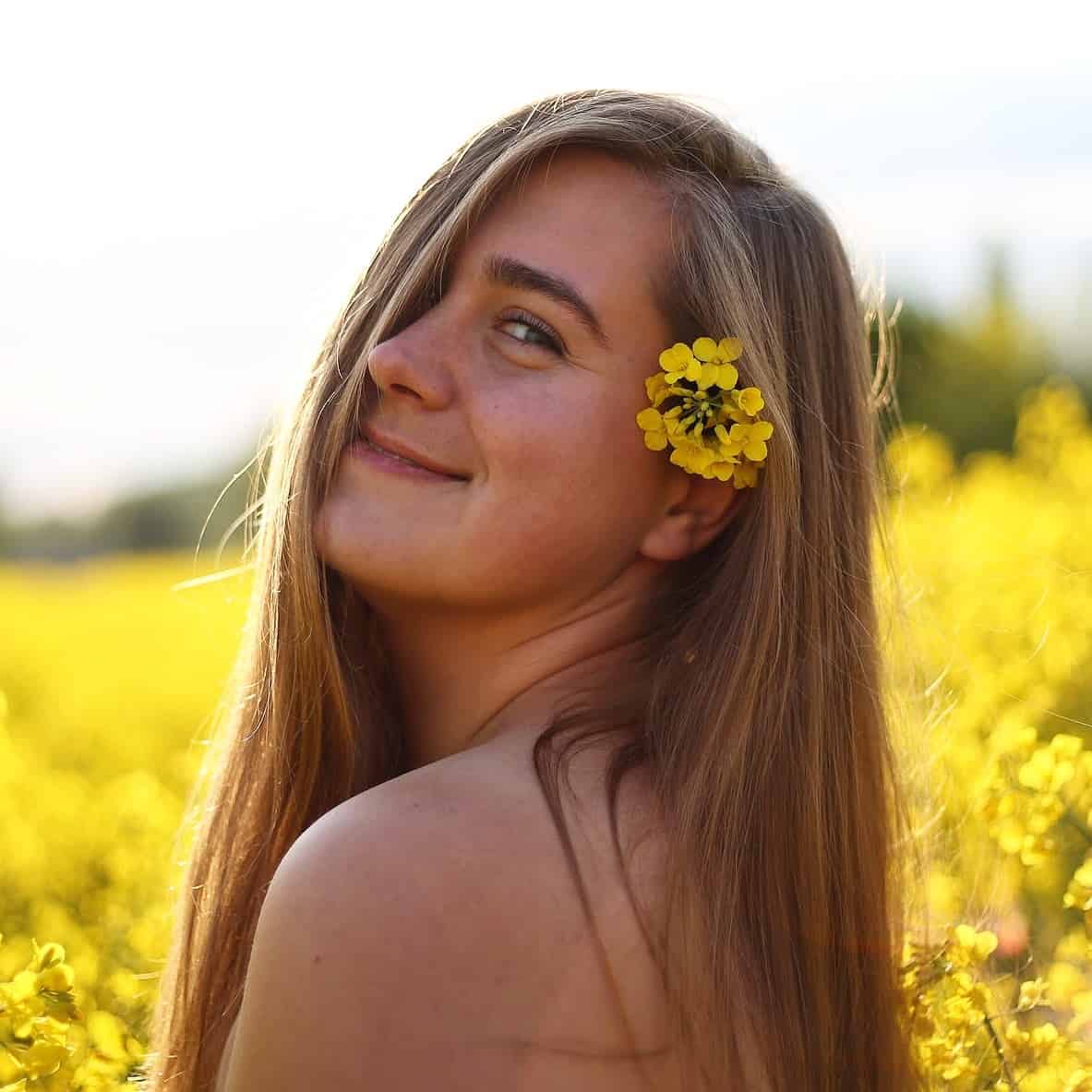 Samantha Tatro is a Czech-American third culture kid who grew up living and traveling abroad. Many years later, after living in California and working as a journalist, she decided to take the leap and move abroad again…this time to Prague, Czech Republic. Samantha started Undiscovered Path Home to help couples and solo female travelers find the courage to visit countries – and locations – off the beaten path. Her work has appeared in Bon Appetit, NBC News, The Adecco Group, and more.