Have you ever visited Dresden, Germany? The second I visited Dresden, I fell in love! This architectural wonder – which was all but levelled in World War II – is where modernity meets history. There's truly no end to things to do in Dresden. Dresden is often considered one of the most underrated cities in Germany, and it makes for an easy day trip from many places, like Prague. Thanks to its countless architectural sceneries and baroque wonders, Dresden is charming, quiet, and quaint – though many tourists skip right over it on their way from Berlin to Prague. 
There are so many unforgettable, impressive and historical things to do in Dresden. This beautiful city, located in Germany's Saxony region, was a longtime communication hub and manufacturing center. It's also been home to a long line of Kings from the 13th to 20th centuries (see: Augustus II the Strong).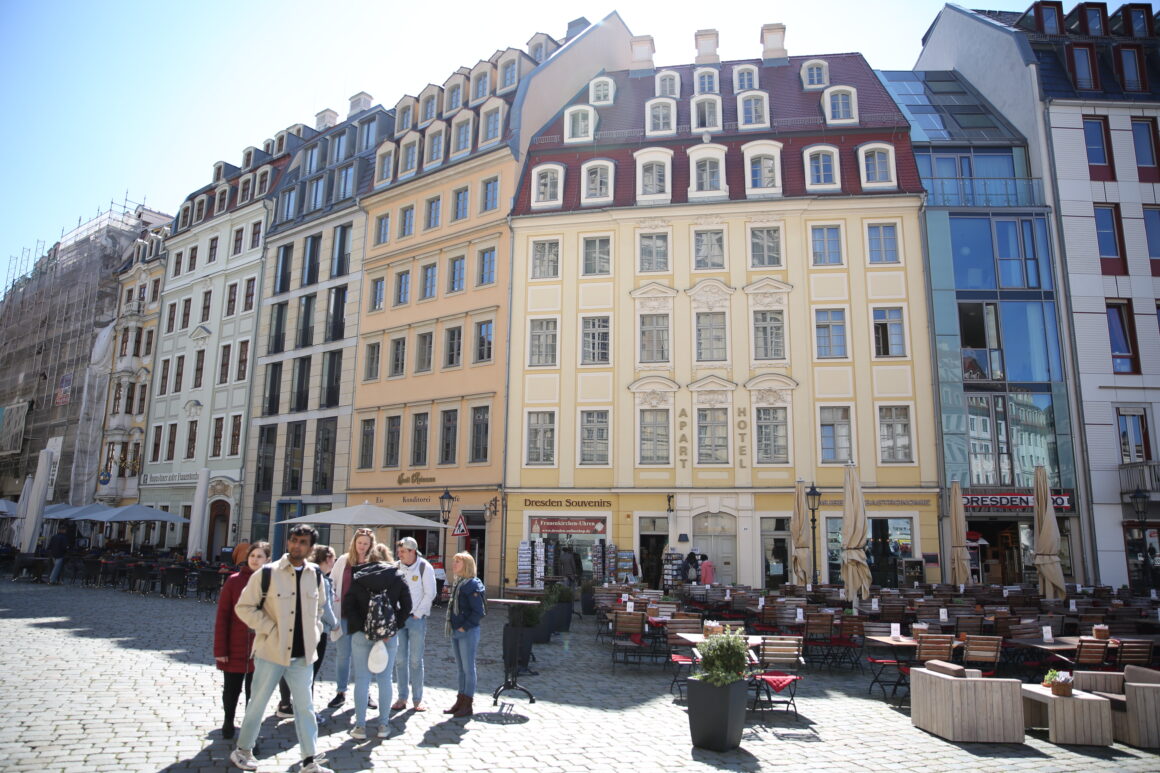 But why should you visit Dresden, instead of skipping over it like everyone else? I first visited this beautiful city in 2021 with admittedly low expectations…only to have them blown out of the water. There's so many things to do in Dresden and countless sights to see, as well, from classical sculptures to ceremonial weapons to Renaissance paintings and beyond. Here's our guide to the absolute best, top-rated things to do in Dresden.
Want to read this later? Pin it below by clicking on the photo or clicking here.
Our Favorite Things to Do in Dresden
1. Visit Dresden Cathedral, Katholische Hofkirche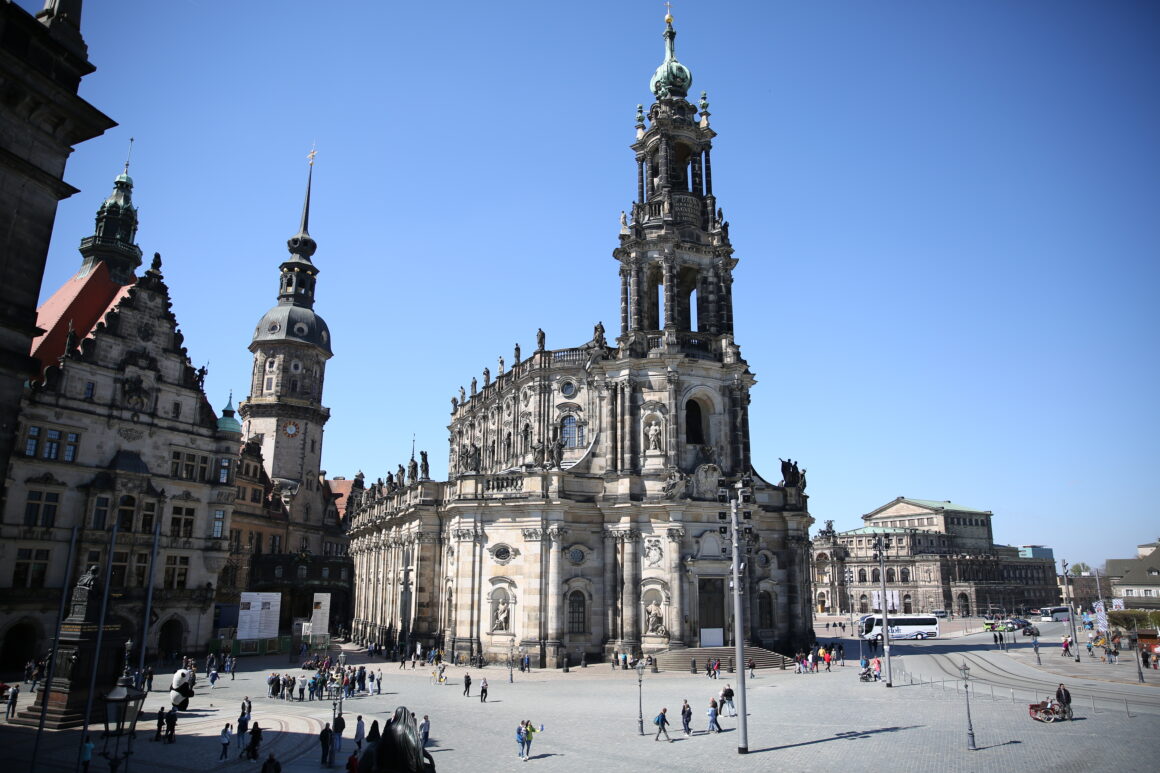 Visiting this famous Dresden Cathedral is an absolute must when spending the day in Dresden. The Katholische Hofkirche is one of Dresden's top churches and an eye-catching historical landmark. Although the cathedral was destroyed during World War II, the Roman Catholic Cathedral has since been rebuilt. It's the burial spot for the House of Wettin, along with a Polish Monarch. It's easy to find Katholische Hofkirche. It's located on the right side of the Georgenbau, Dresden's Old Town exit.
2. Zwinger Palace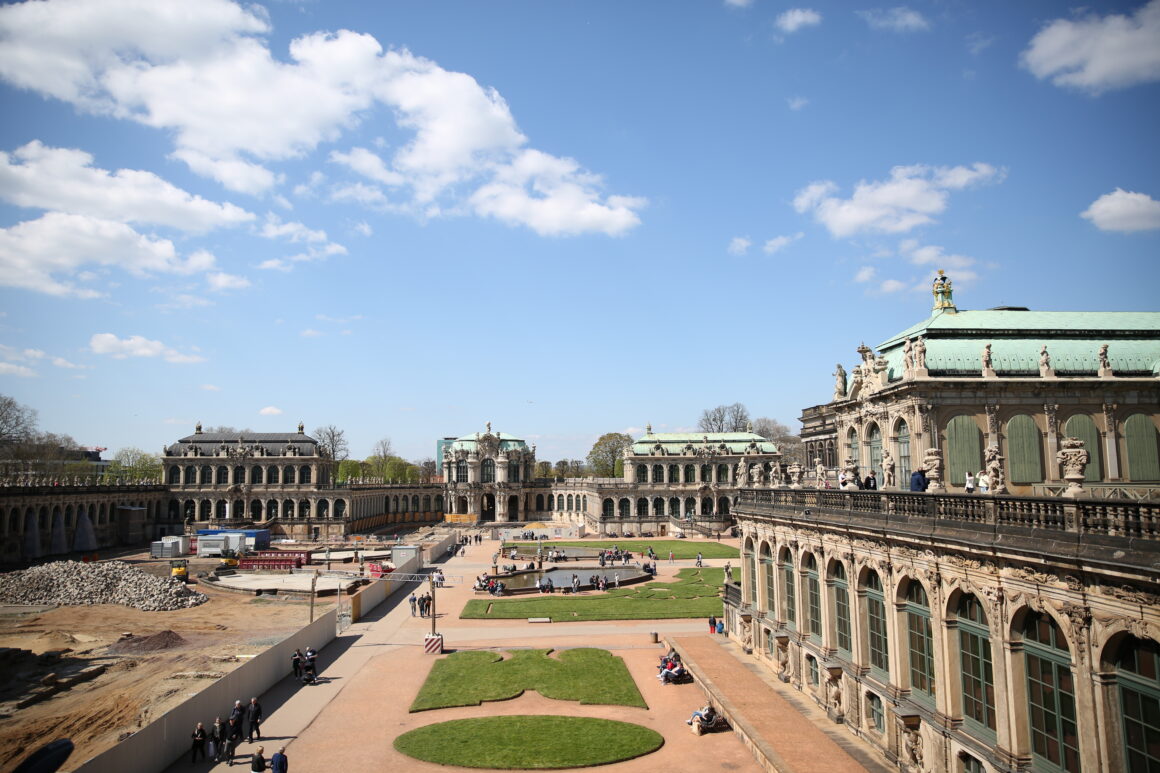 Zwinger Palace is located in Dresden's Old Town, near the Opera House. When you visit, be sure to walk around the grounds (free of charge!) and explore the palace, which offers sweeping views from every angle. Don't miss The Crown Gate, topped with a huge replica of the Polish Crown worn by Augustus the Strong, and the stunning Nymph's bath fountain out back.
Once you're ready to dig into the history, you can step inside the palace and tour the art exhibitions. The Royal mansion is home to an impressive collection of Old Masters, including Raphael's Sistine Madonna (more on this later!)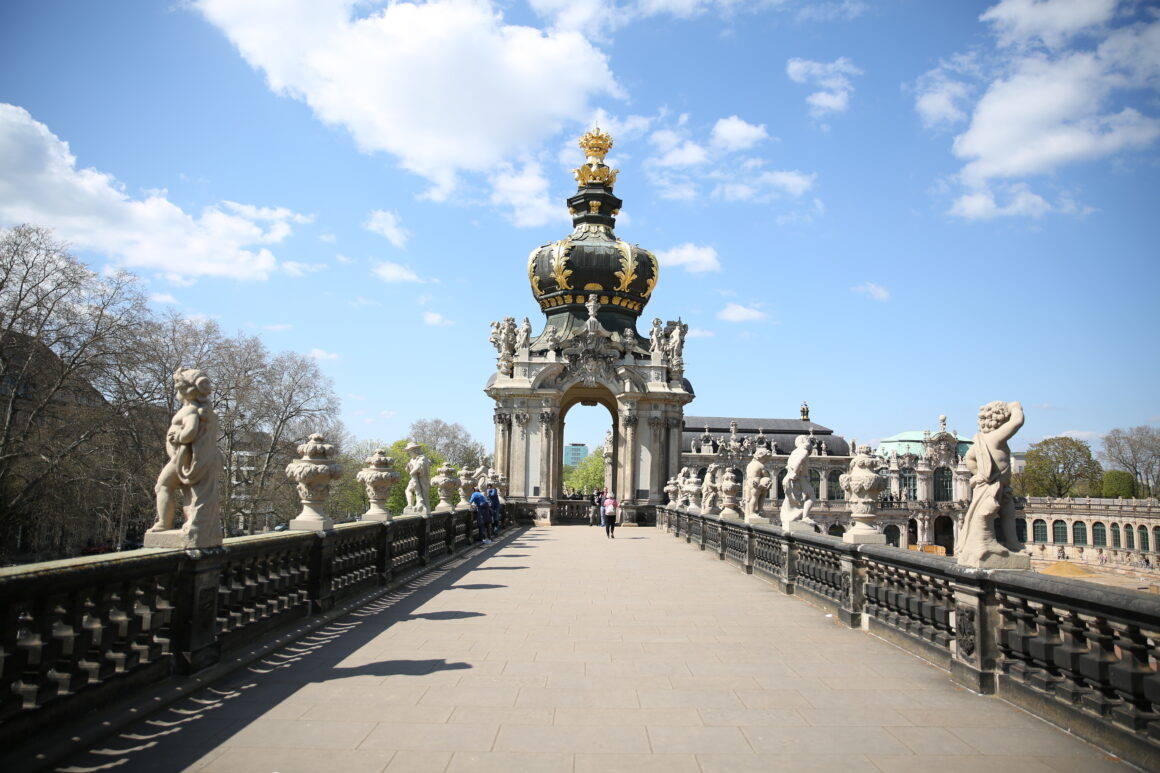 This palace used to play host to the city's high life, from tournaments to court festivities. To really understand what it used to be like, consider taking a virtual tour of the baroque palace, which shows you a slice of life back in the day.
3. Green Vault (Grünes Gewölbe)
You've never visited any place like this before! Grünes Gewölbe, or Green Vault in English, is home to one of Europe's largest relic collection museums. This chamber contains some of Europe's most beloved treasures, from coins to green diamonds to jewels from Russia and countless other priceless treasures.
The vault was first opened in the 18th Century by Augustus the Strong, but suffered massive losses over time. In 2004, the vault reopened after major reconstruction and is now open to the public. The museum is located on the upper floors of the Residenzschloss. To enter, you need to purchase tickets in advance for specific times. You should consider buying these ahead of time, especially if you want morning slots.
4. Visit Dresden's Opera House, Semperoper
There's just something magical about an European opera house… And Dresden's Opera House is certainly no exception. Just around the bend from the Dresden cathedral, you'll find the Semperoper. If you love theater like me, you need to visit Semperoper.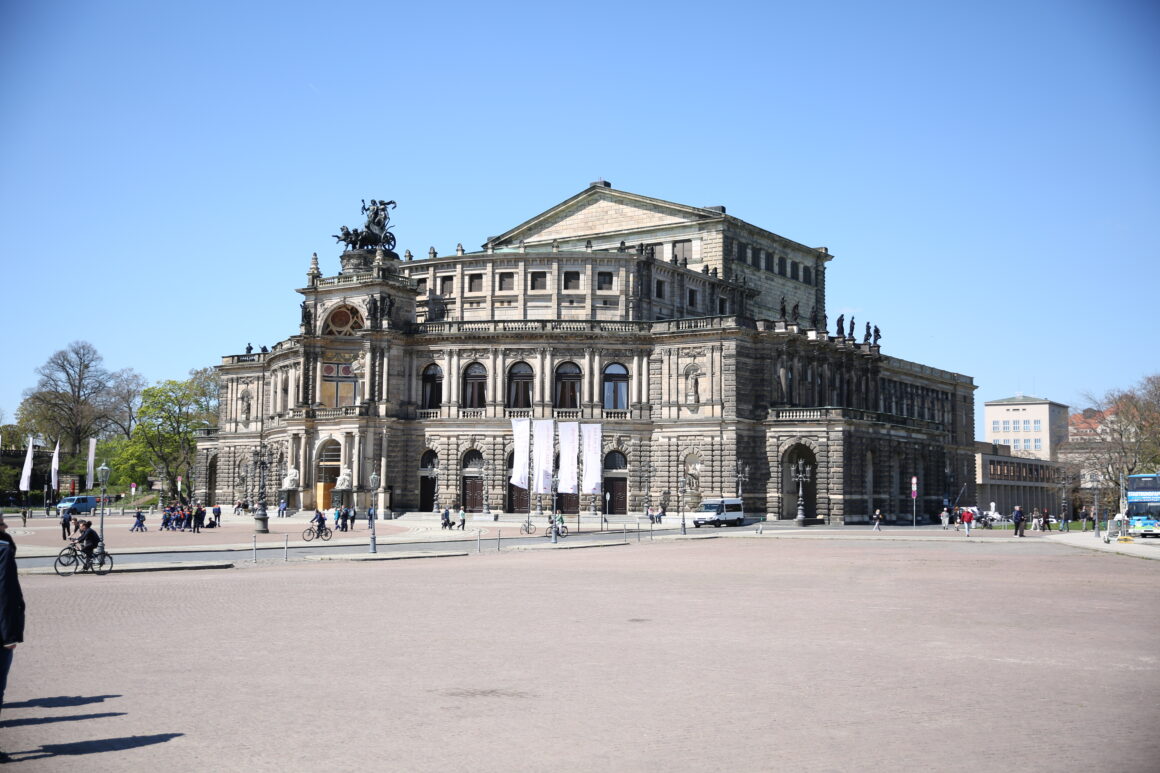 Even the street view of this opera house is gorgeous. But the inside is even more remarkable. To visit, check for tickets online. The opera house puts on musicals, operas, plays and ballets.
5. Fürstenzug Mural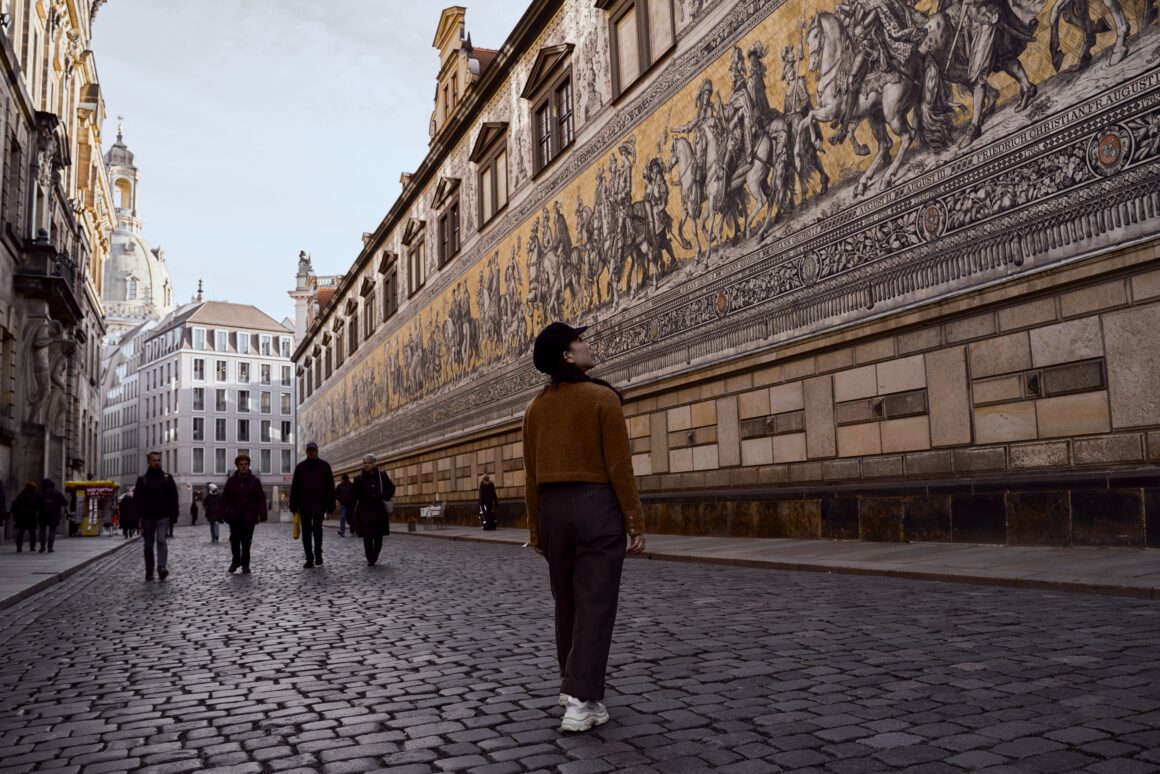 The largest porcelain mural art in the world is located in Dresden, Germany. Visiting Fürstenzug is a must if you're making the trip to Dresden. This art, which depicts the procession of Saxony rulers, was first painted in 1876 for the 800th anniversary of the Wettin dynasty.
Fürstenzug is 334 feet long and 34 feet high, and it's located along the stables (Stallhof) of the Residenzschloss. In the period between 1904 and 1907, this mural was replaced with more than 23,000 Meissen Porcelain tiles.
Miraculously, during World War II, the mural remained almost entirely unscathed with only minimal tiles.
6. Dresden Frauenkirche Church, Our Lady Church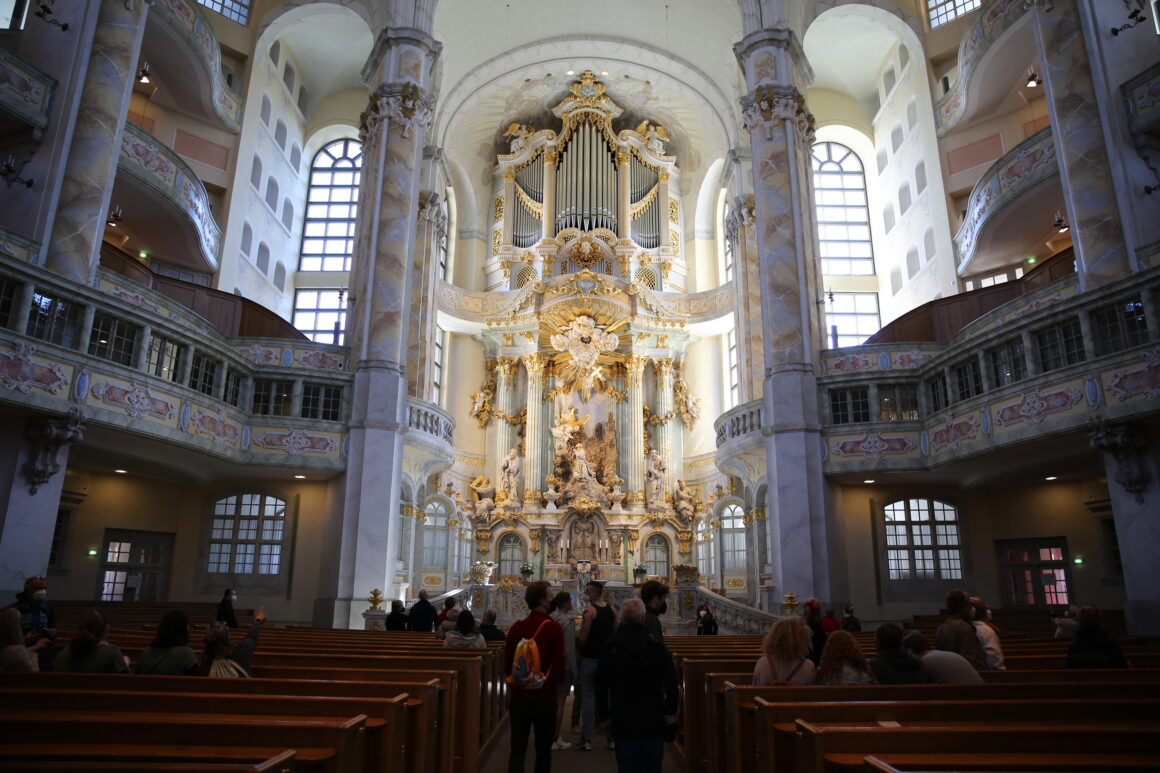 Dresden Frauenkirche church is one of the most impressive baroque buildings in the city and one of the most elegant churches in Germany. You cannot visit Dresden without visiting this church. I can confirm: it was truly spectacular in real life.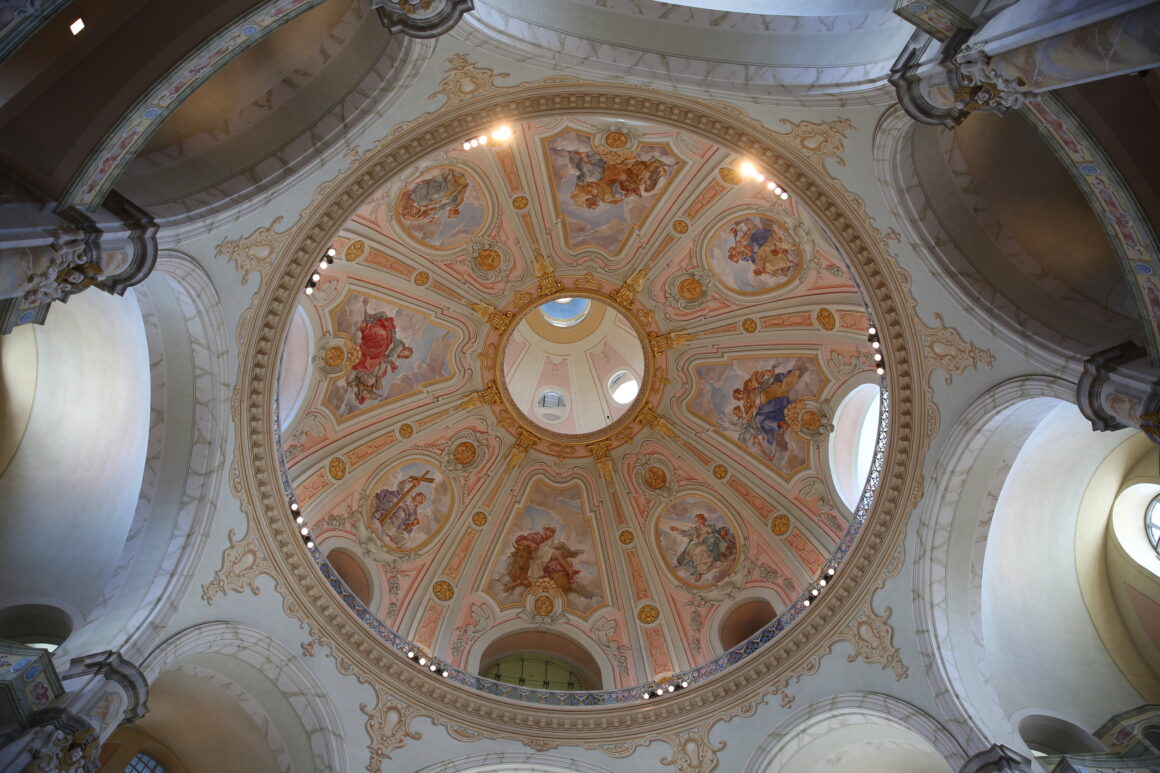 This famous church is home to one of Europe's largest domes. However, during World War II, the church was all but ruined in the raids. However, the building was later reconstructed from ruins by a miracle. Today, it remains a symbol of reconciliation in Dresden. Frauenkirche Church is located at the center of the Neumarkt square.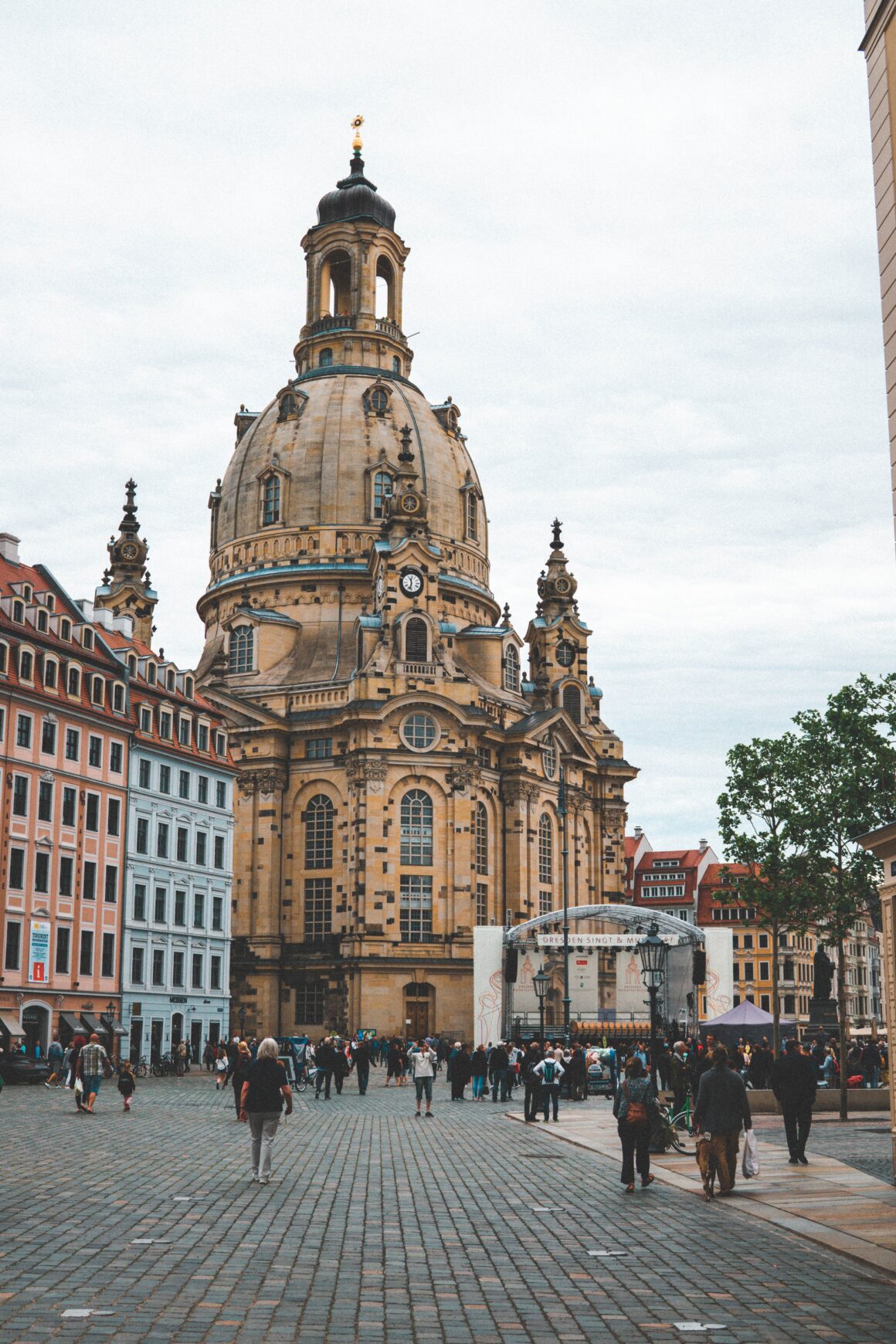 7. Stroll down Brühl's Terrace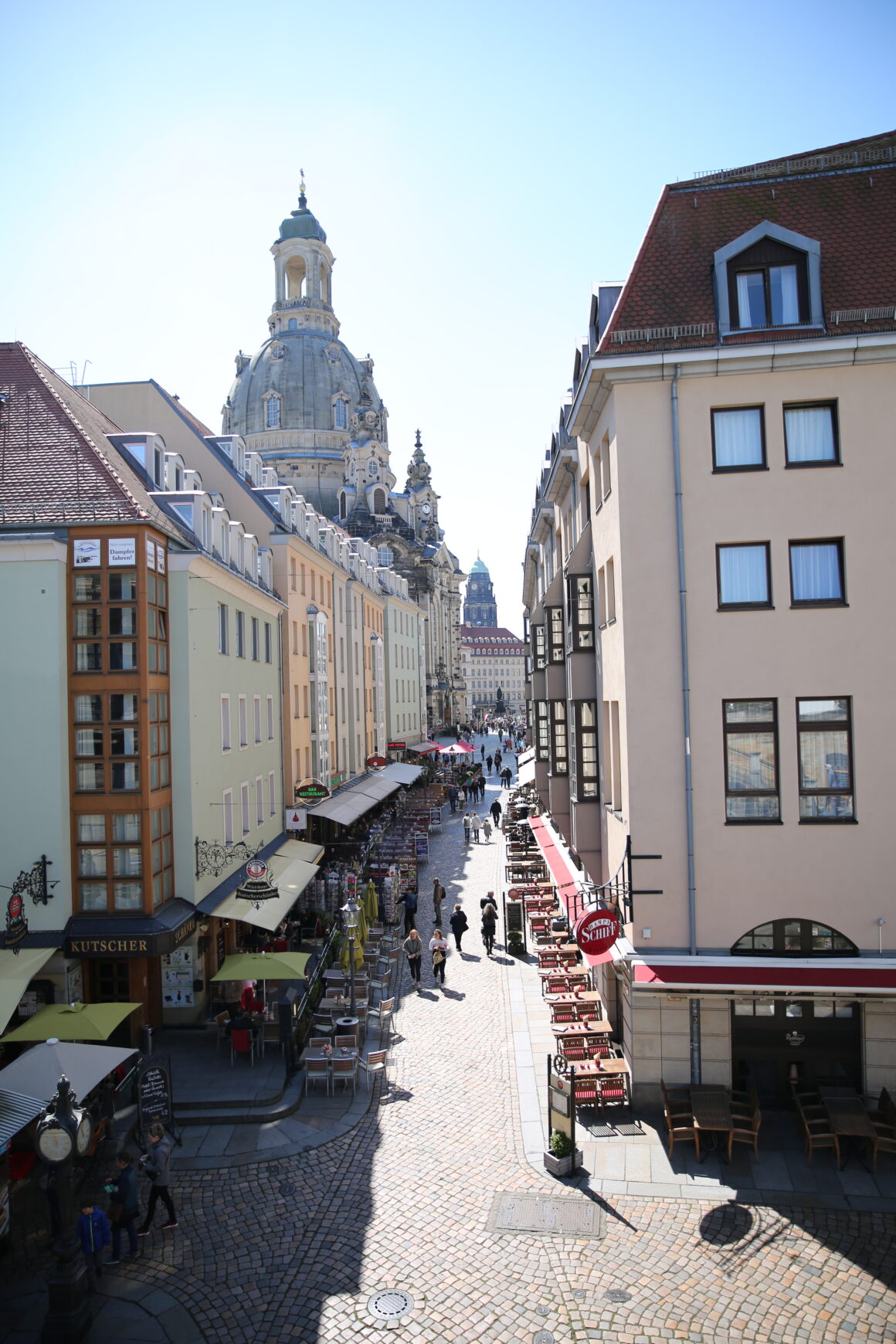 Brühl's Terrace – nicknamed the Balcony of Europe – was one the ramparts of a fort built to protect the city. However, since then, this terrace has been replaced with a lovely garden with views of the city on both sides. You can't miss a stroll along this terrace, which looks over New Town. Day or night, it's a beautiful spot to stop and smell the roses.
8. Old Masters Picture Gallery (Gemäldegalerie Alte Meister)
Any list of things to do in Dresden would not be complete without Gemäldegalerie Alte Meister, a popular museum with an Old Master picture Gallery. This museum has more than 750 historic paintings crafted between the 15th and 18th centuries by French, German, and Spanish painters.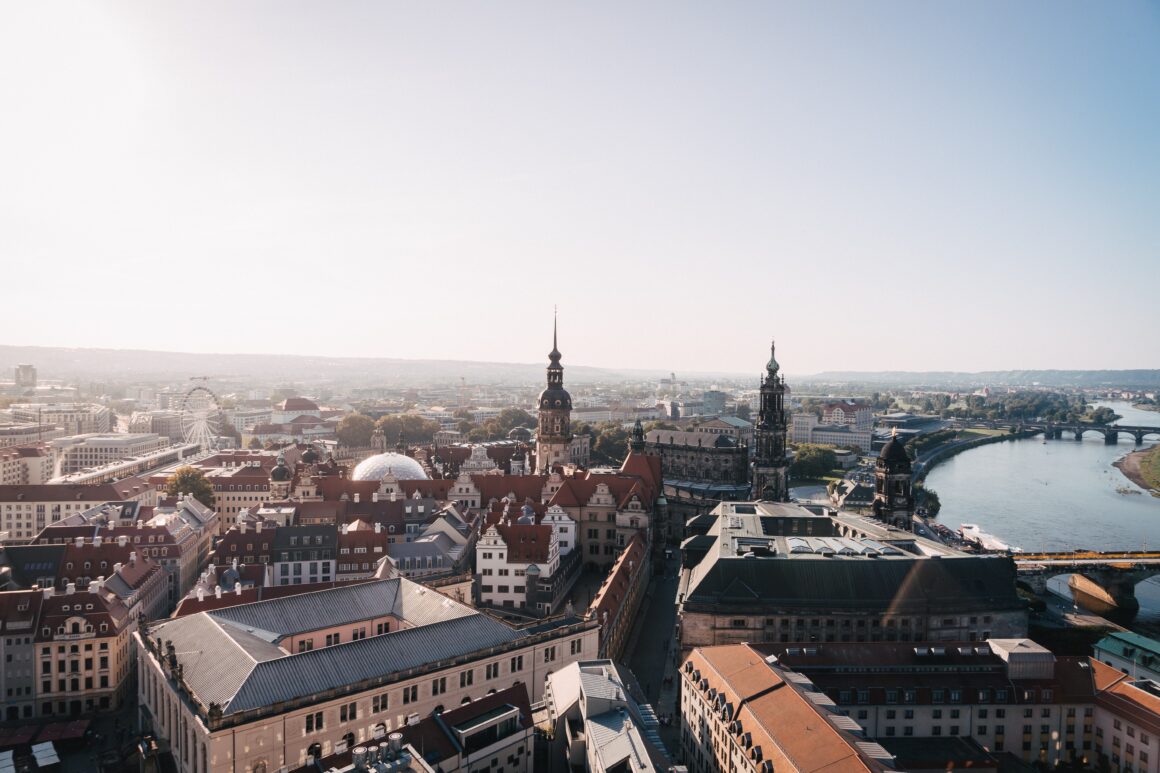 This collection of art is a crucial part of Dresden. The artists include Correggio, Giorgione, Raphael, Titian, Jan Van Eyck, and more. During the 1945 Dresden Bombing, the museum was sadly destroyed…but most of the artwork remained intact (206 paintings were destroyed, and another 507 went missing). These paintings are a must-see part of visiting the city of Dresden.
9. Authentic German food
Things to do in Dresden don't just have to be historical…Why not try out Dresden's awesome German food? Try out some of the following spots for an authentic taste of German food:
10. Elbe River Banks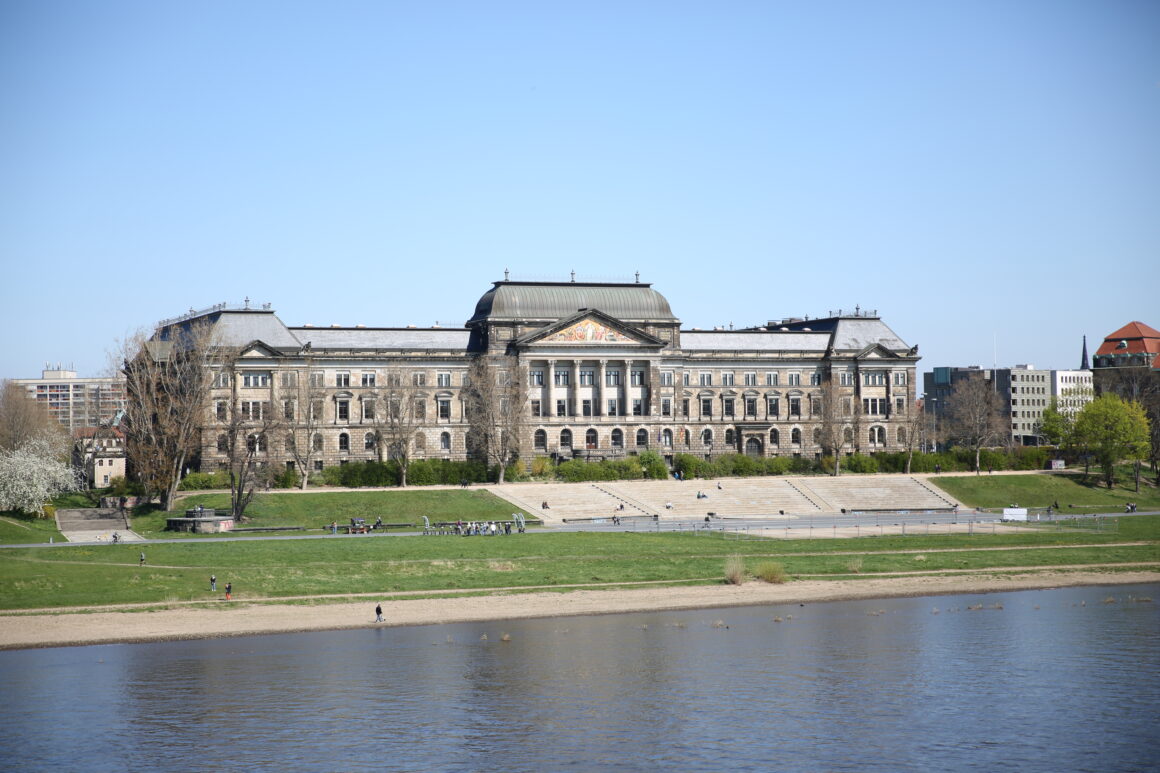 One of the most charming parts about visiting Dresden? The lovely Elbe River, which runs through the city and separates new from old. The river valley is home to numerous stretches of grassy knolls, long biking lanes, and benches. Along the river bank, you will see spectacular bridges, green spaces, beer gardens, and more.
It's the perfect spot for locals and visitors alike on a sunny day. When we visited Dresden, we walked along the bank and laid out on the grass with locals looking to soak up the sun.
Liked the article? Pin it below or click here!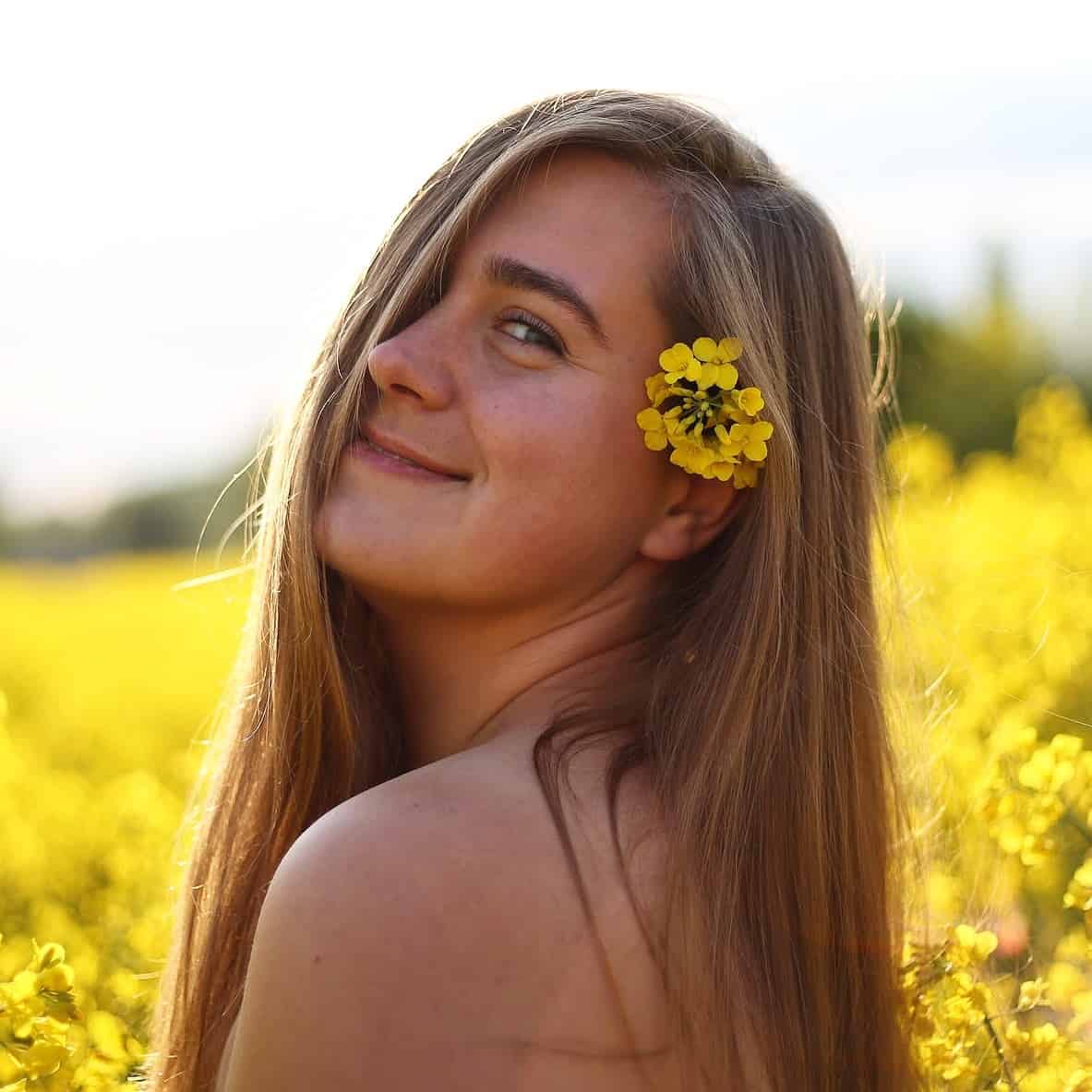 Samantha Tatro is a Czech-American third culture kid who grew up living and traveling abroad. Many years later, after living in California and working as a journalist, she decided to take the leap and move abroad again…this time to Prague, Czech Republic. Samantha started Undiscovered Path Home to help couples and solo female travelers find the courage to visit countries – and locations – off the beaten path. Her work has appeared in Bon Appetit, NBC News, The Adecco Group, and more.