Pastel colored homes stacked along the cliffside, winding roads, endless views… Positano, Italy is truly one of Italy's not-so-hidden gems. The Positano coast may be one of the most beautiful sections of the Amalfi Coast and a favorite among tourists visiting from near and far. The Amalfi Coast is divided into 16 municipalities, and the region is listed as a UNESCO World Heritage site. Everyone's bucket list destination on the Amalfi Coast? The beautiful city of Positano… And while they're there, visitors want to try out the best restaurants in Positano, of course!
Each year, thousands of people flock to Italy in search of the best, most authentic Italian restaurants. If you've visited my blog before, you know that authentic Italian food is kind of my favorite thing ever – and when I visited the Amalfi Coast, I found countless charming, quaint and authentic places… And a couple of my all-time favorite Italian restaurants were in this charming town, topping my list of the top restaurants in Positano.
The top restaurants in Positano offer fresh seafood, light pasta and lots of beautiful views. The restaurants in Positano often get a bad reputation for being "touristy" or "not authentic"…But if you know where to go, you won't miss out. If you're visiting the Amalfi Coast this year and plan a stop in Positano, don't miss these very best restaurants in Positano, Italy.
No time to read this now? Pin it for later!
Top 5 Restaurants in Positano, Italy
Expect plenty of fish, hearty veggies and pasta on the Positano restaurant menus you pass. Here are my absolutely FAVORITE places I ate in Positano, Italy, topping my list of the top restaurants in Positano.
1. Ohimà Restaurant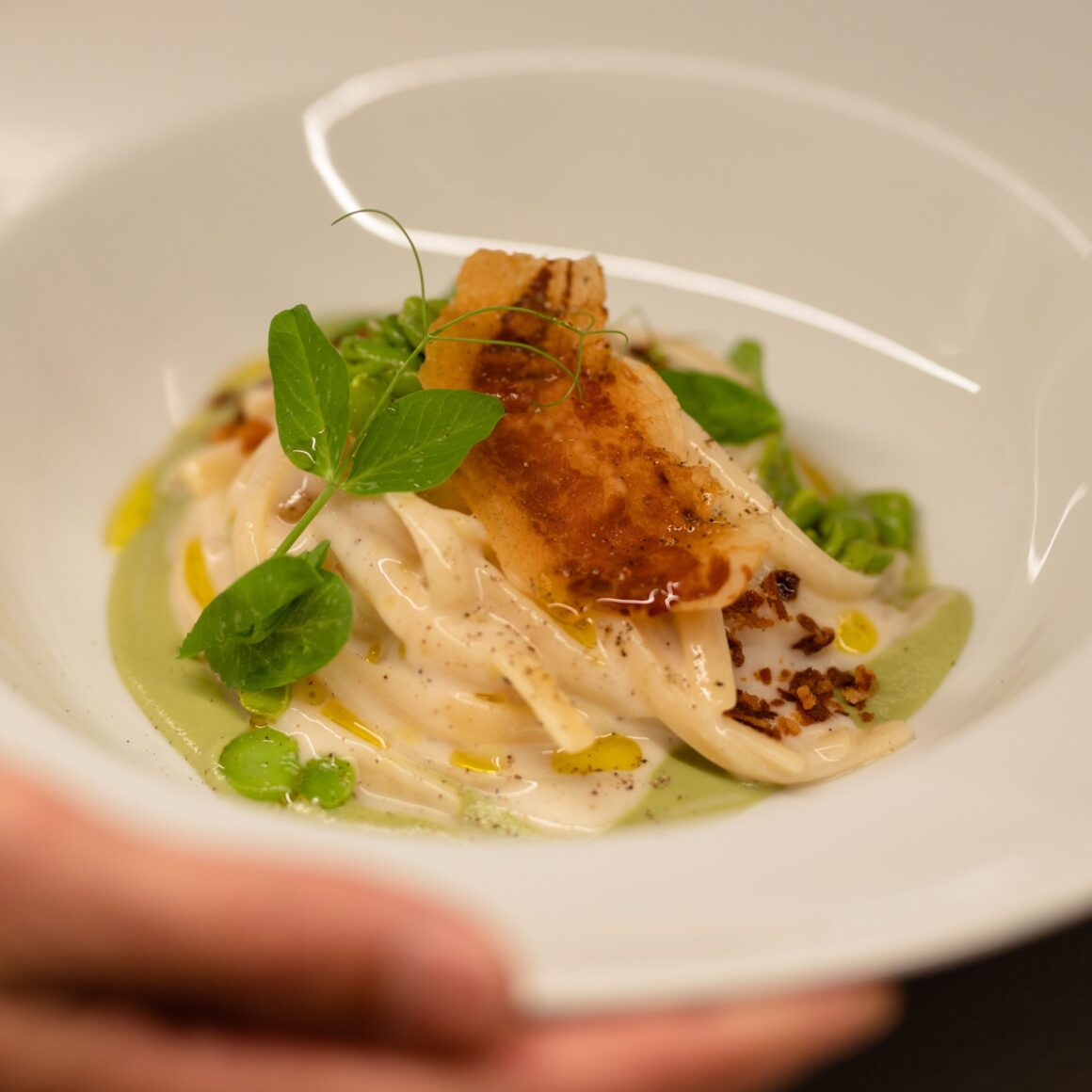 Prior to visiting Positano, I did my research, looking up the top restaurants in Positano. I often found a lot of the same recommendations – but very few people recommended Ohimà Restaurant. Ohimà Restaurant was, hands down, some of the absolute best food I had on my Amalfi Coast trip.
This high-end restaurant has a small, seasonal menu featuring local pizza, pasta and seafood. When I visited, I ordered a couple dishes, all recommended to me by the kind waiter. The standout, hands down, was this pasta dish (pictured above!) – which ended up being one of the best meals I had on my trip. The gelato was exceptional, as well.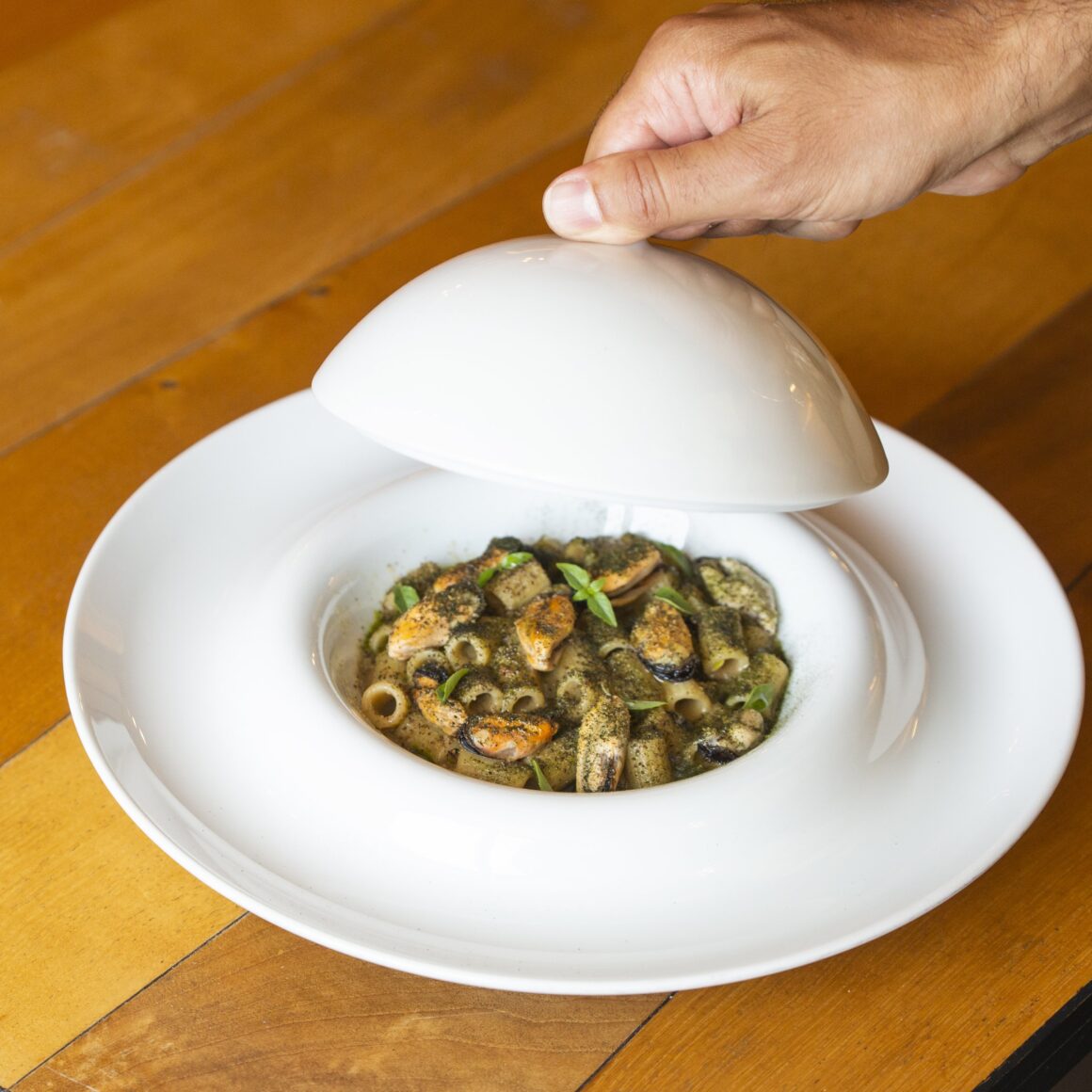 This beautiful romantic restaurant Positano makes for a perfect date night with a loved one – or simply a wonderful solo night out (like I did!). Don't miss this restaurant on your hunt for the best restaurants in Positano, Italy.
2. Ristorante Max Positano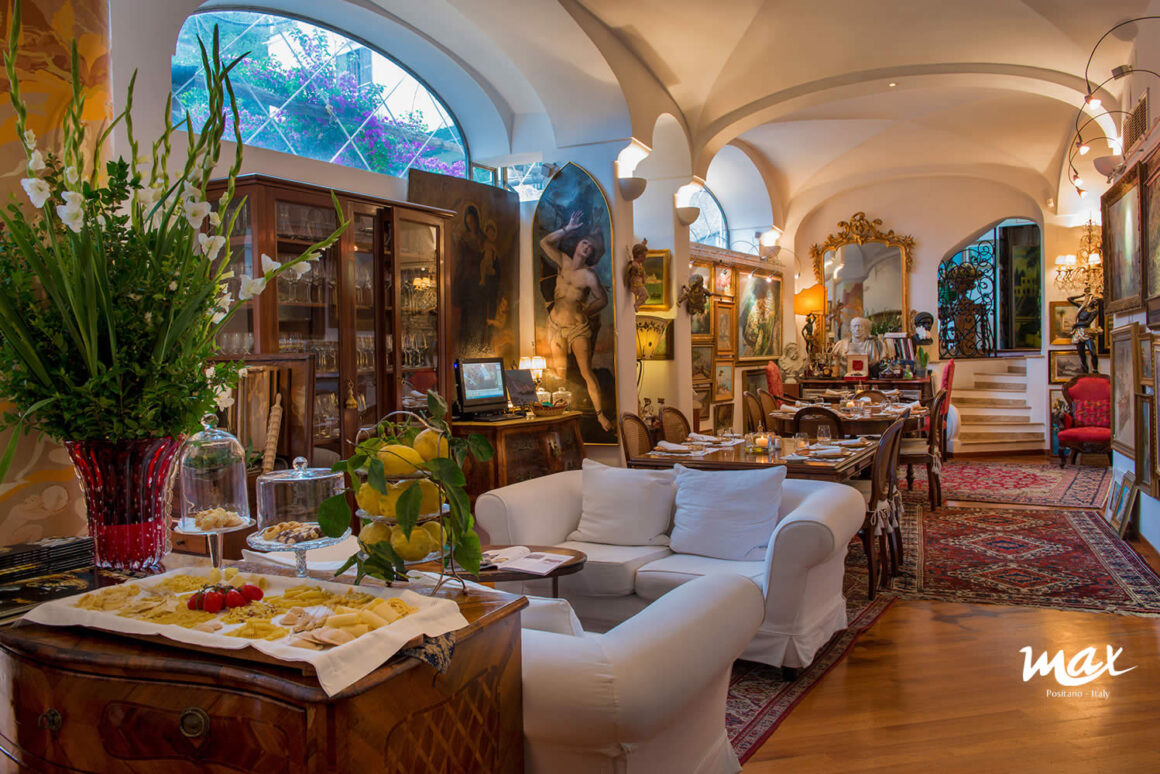 On our first night in Positano, my mom went off to grab dinner at Ristorante Max Positano – and raved about it for the entire trip. This elegant restaurant requires a reservation days in advance, but isn't to be missed on any list of the top restaurants in Positano.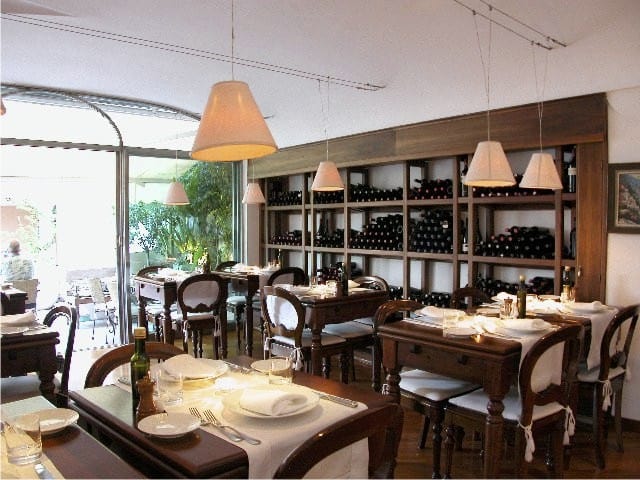 Max specializes in fish and fresh, balanced meals, and their food is fantastic – but the environment makes it the perfect romantic restaurant in Positano for honeymooners or simply couples on a date night. Sit amongst portraits and paintings, or nestled away in their airy garden. Either way, you'll fall in love.
3. Zass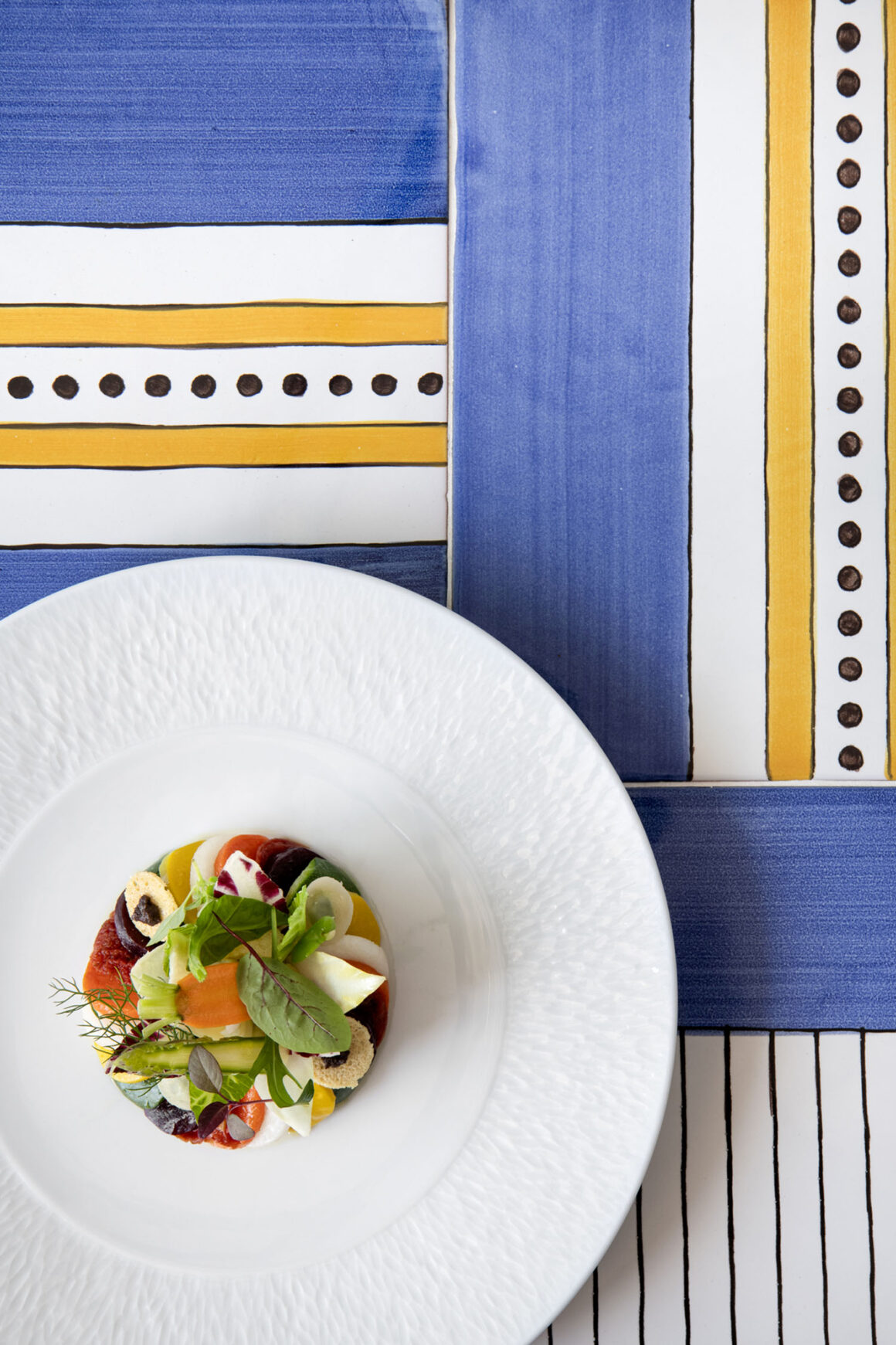 Fine dining lovers can't miss Zass, a one Michelin-starred restaurant in the heart of Positano, Italy. This lovely restaurant is one of the best restaurants in Positano with a view – and one of the top restaurants in Positano, all around.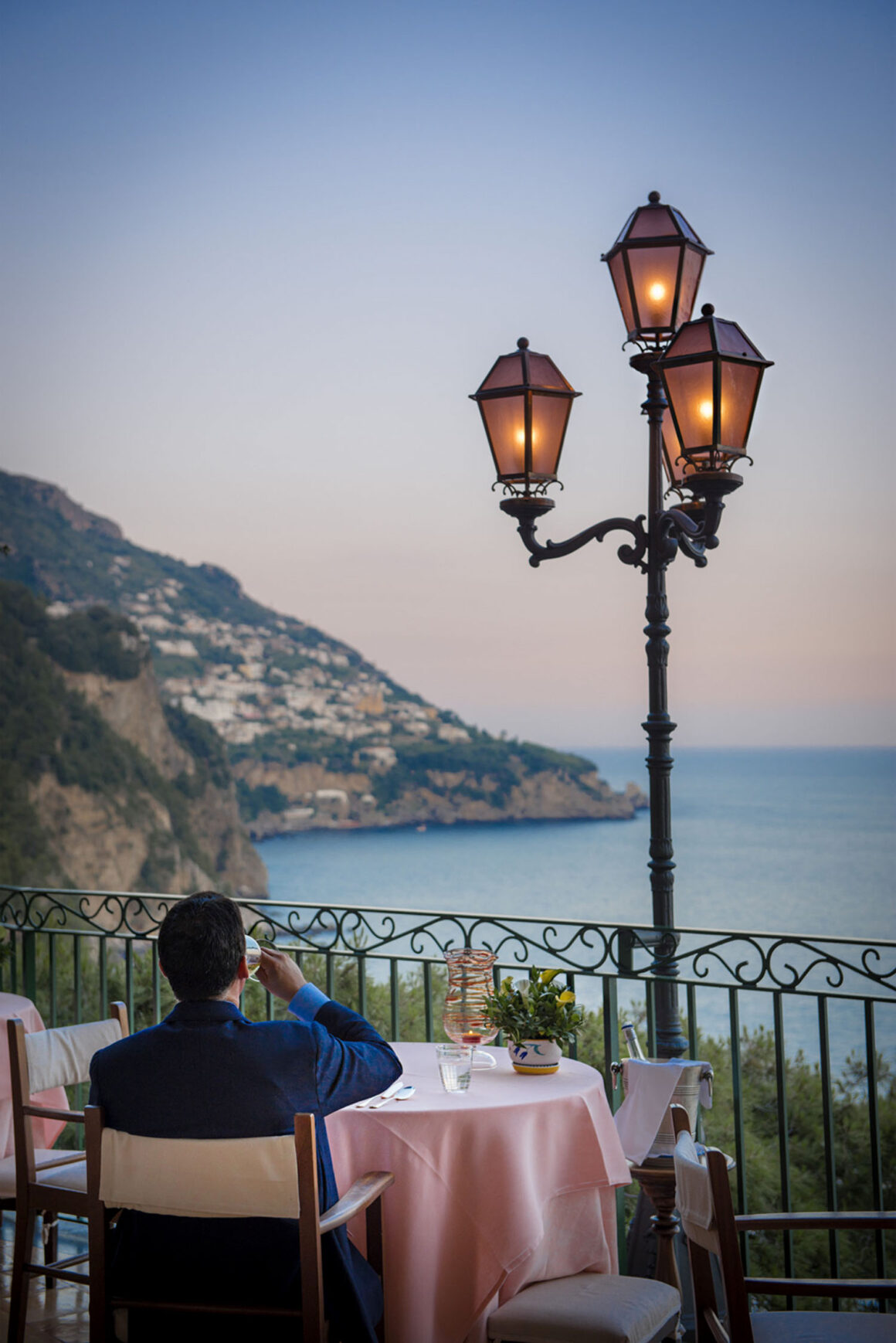 Chef Alois Vanlangenaeker creates the most unique Italian-inspired dishes using products from Il San Pietro's organic vegetable garden as well as local growers and suppliers. The highlight here? The extensive wine menu, with more than 600 labels. If you do want to book here, make a reservation in advance – and note the dress code, a common feature of Michelin-starred restaurants. This is truly one of the best Positano restaurants, hands down.
4. Da Vincenzo Positano 1958
Find Da Vincenzo Positano 1958 right off the busy hotel row, Viale Pasitea. This well-loved restaurant has a cozy, relaxed vibe with the most beautiful tables and a wonderful wait staff. The interior of the restaurant has a bit of a cave carved into the wall (Positano cave restaurant, anyone?!).
Unlike other spots on this list, this Positano restaurant has no view and no dress code – but it does have some of the best Italian food in Positano and excellent wine pairings. It even makes the Michelin guide for noteworthy food! If you want to visit, make a reservation for dinner. We walked by several times prior to eating here, and it was absolutely packed each and every time.
5. La Sponda
Come to La Sponda for the atmosphere, and stay for the food. La Sponda is located in the iconic Sirenuse Hotel. The view, alone, is worth the price point, making this one of the best restaurants in Positano with a view…but the food is nothing to scoff at, either. Executive Chef Gennaro Russo is known for his authentic Italian dishes, made with natural flavors. The food is beyond fantastic, and that view? It's a match made in heaven for visitors looking for that amazing restaurant with an epic view.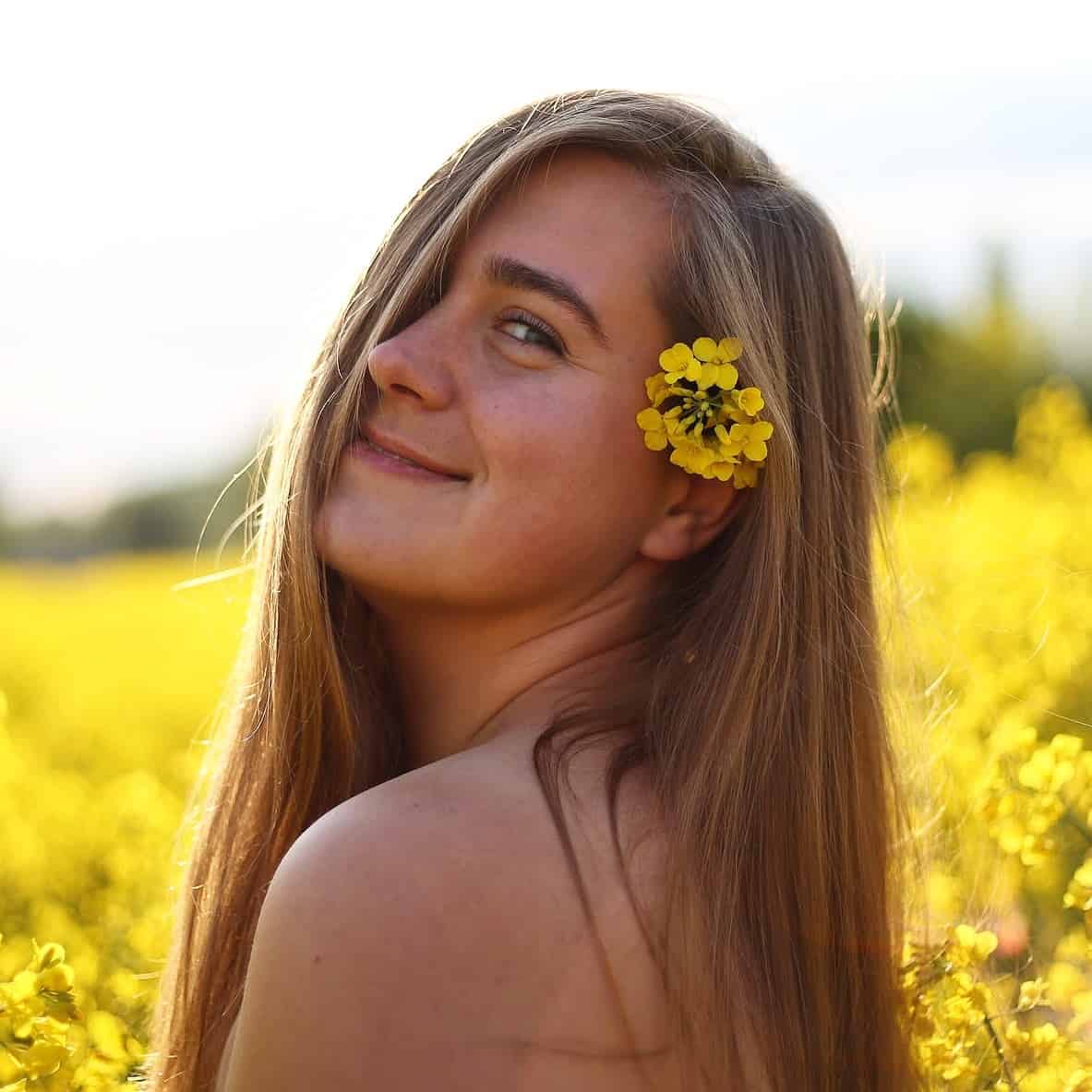 Samantha Tatro is a Czech-American third culture kid who grew up living and traveling abroad. Many years later, after living in California and working as a journalist, she decided to take the leap and move abroad again…this time to Prague, Czech Republic. Samantha started Undiscovered Path Home to help couples and solo female travelers find the courage to visit countries – and locations – off the beaten path. Her work has appeared in Bon Appetit, NBC News, The Adecco Group, and more.