With its winding river and towering spires, Prague just might be one of the most romantic cities in Europe. When I first moved to the Czech Republic with my fiance, Thomas, I immediately started searching for those quintessential date night spots and all the most romantic restaurants in Prague. I had never lived in Prague before, and I didn't know where to find the perfect date night restaurant in Prague.
When I started searching, I realized just about every list was recommending the same 15 restaurants. I've been to many of these restaurants, and they're lovely, but I wouldn't necessarily pick them for my own date nights.
Before reading any further, there's something you should know about me: I am incredibly un-picky with my restaurants. When we go out to eat, I'm not looking for a restaurant to check absolutely every single box. Instead, I try to focus on one important element: romantic restaurants in Prague with a view, the best restaurants in Prague with outdoor seating, the most authentic restaurants, or some place with the right vibe. Most romantic doesn't have to mean the most expensive, either! Remember: Very few places check all the boxes.
There are so many different hidden spots in the Czech capital, each with their own unique touches and flare. So without further ado, these are my tried and tested most romantic restaurants in Prague.
1. Terasa U Zlaté studně (Mala Strana)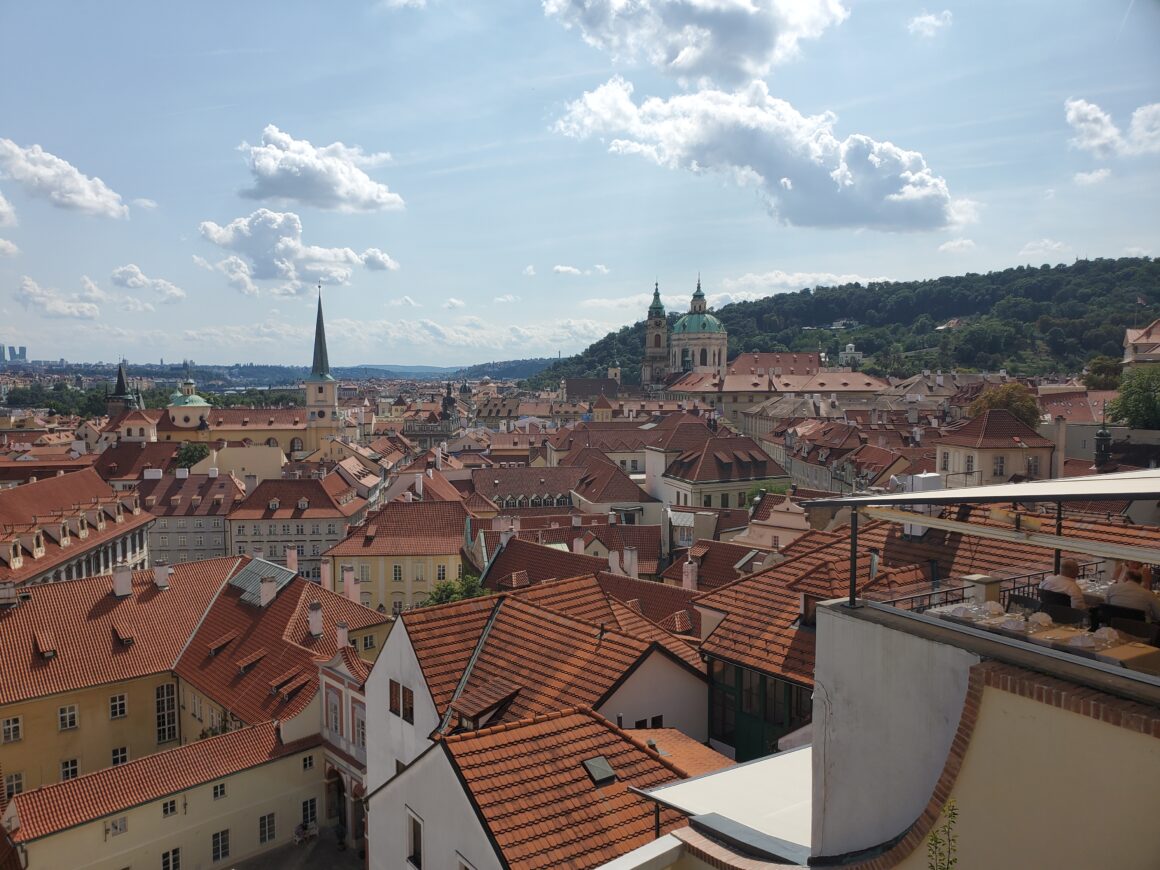 The vibe: special occasion, beautiful view
This fine dining spot in Prague's Mala Strana is the perfect place to celebrate a special moment and take in the gorgeous Prague view. Their food is a little pricey for what you get, but let's be honest, you don't come here for the food – you come here for the view. This terrace restaurant has impeccable service and, between you and me, there really isn't any place on this level with this kind of insane view. It's one of THE most romantic restaurants in Prague. If you want to stop by, make sure to reserve a spot.
2. Yami Sushi (Staré Město)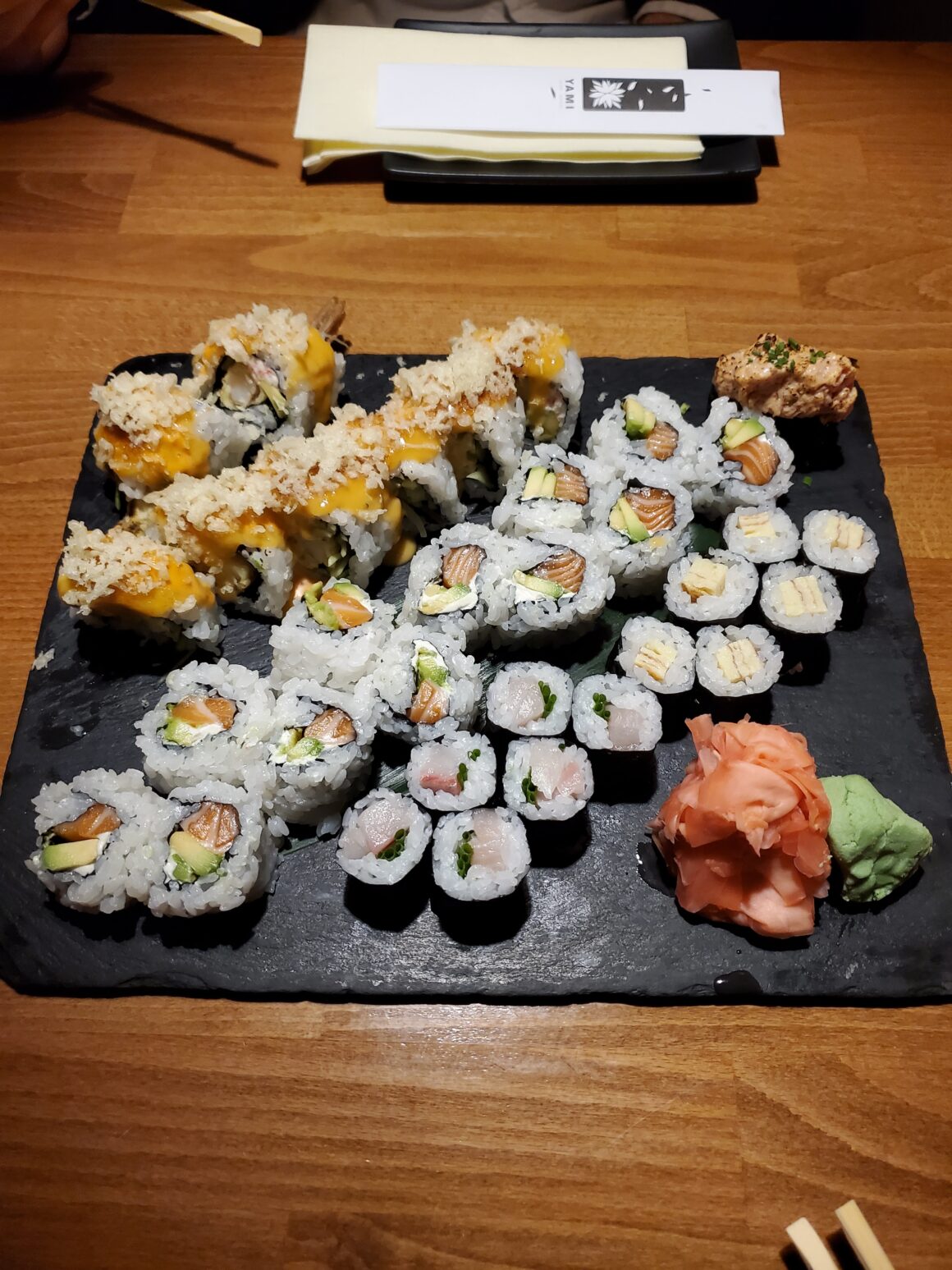 The vibe: intimate, delicious food
Okay, full disclosure: Yami Sushi is our FAVORITE spot in Prague, hands down. This is the best sushi restaurant in Prague and it's also the best date night spot in Prague, too. Ever since we found Yami, we haven't been able to NOT go. It's pricey, of course, but the quality is unparalleled in Prague. There's really no place as delicious and as intimate as this place – and that's why we come probably once or twice a month. 
3. San Carlo Dittrichova (Nové Město)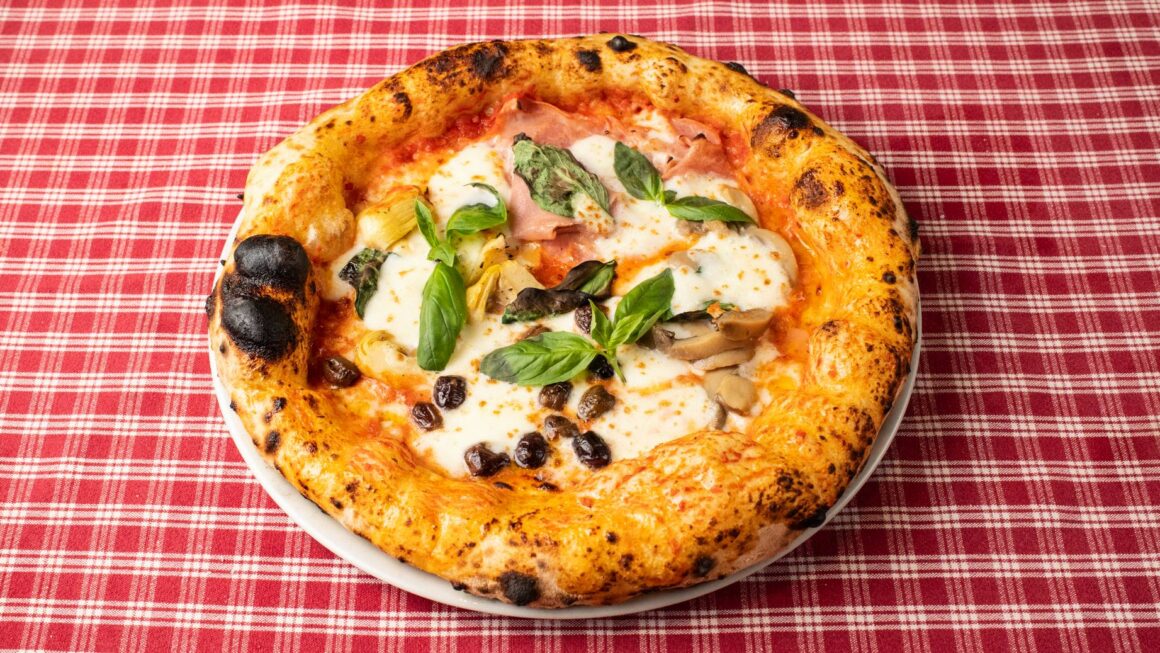 The vibe: Open floor plan, delicious food
San Carlo has a few locations around town, but their spot just south of the National Theater is an excellent date night restaurant with a central location. We love to stop here on our way to the theater, but it's also perfect if you want to enjoy a nighttime walk along the Vltava. This Prague date night spot is honestly great for those looking for a romantic spot with awesome food. San Carlo has the best sit down Neopolitan pizza in Prague (trust me, I've tried far too many pizza places to name).
4. Las Adelitas (Vinohrady)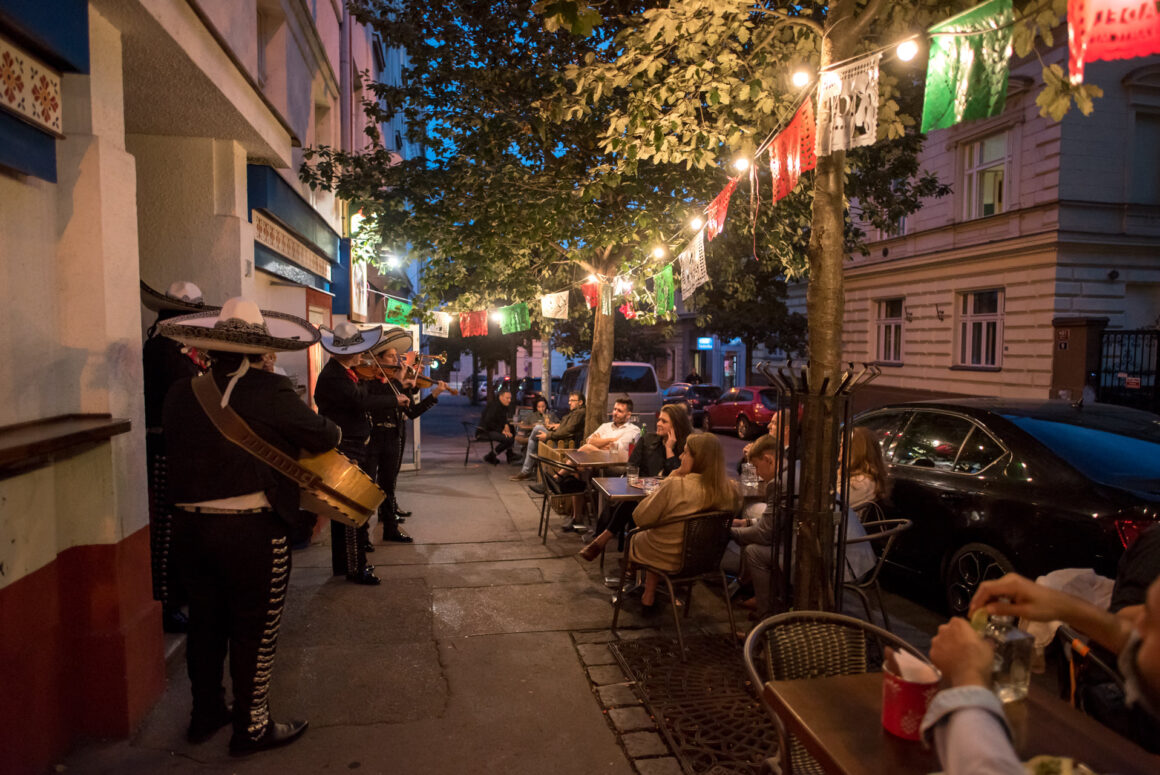 The vibe: Intimate, lively
This Mexican restaurant has several spots around Prague, but my favorite is the maze-like spot in Vinohrady. Full disclosure here: as a longtime San Diego resident, I am super, super picky about my Mexican food. There's no *super authentic* Mexican spot in Prague (that I have tried), but Las Adelitas sure comes close. Their traditional Mexican cuisine and tasty drinks are totally worth a fun night out. Another big perk: they have quite a few vegan and vegetarian options!
5. FIELD Restaurant (Staré Město)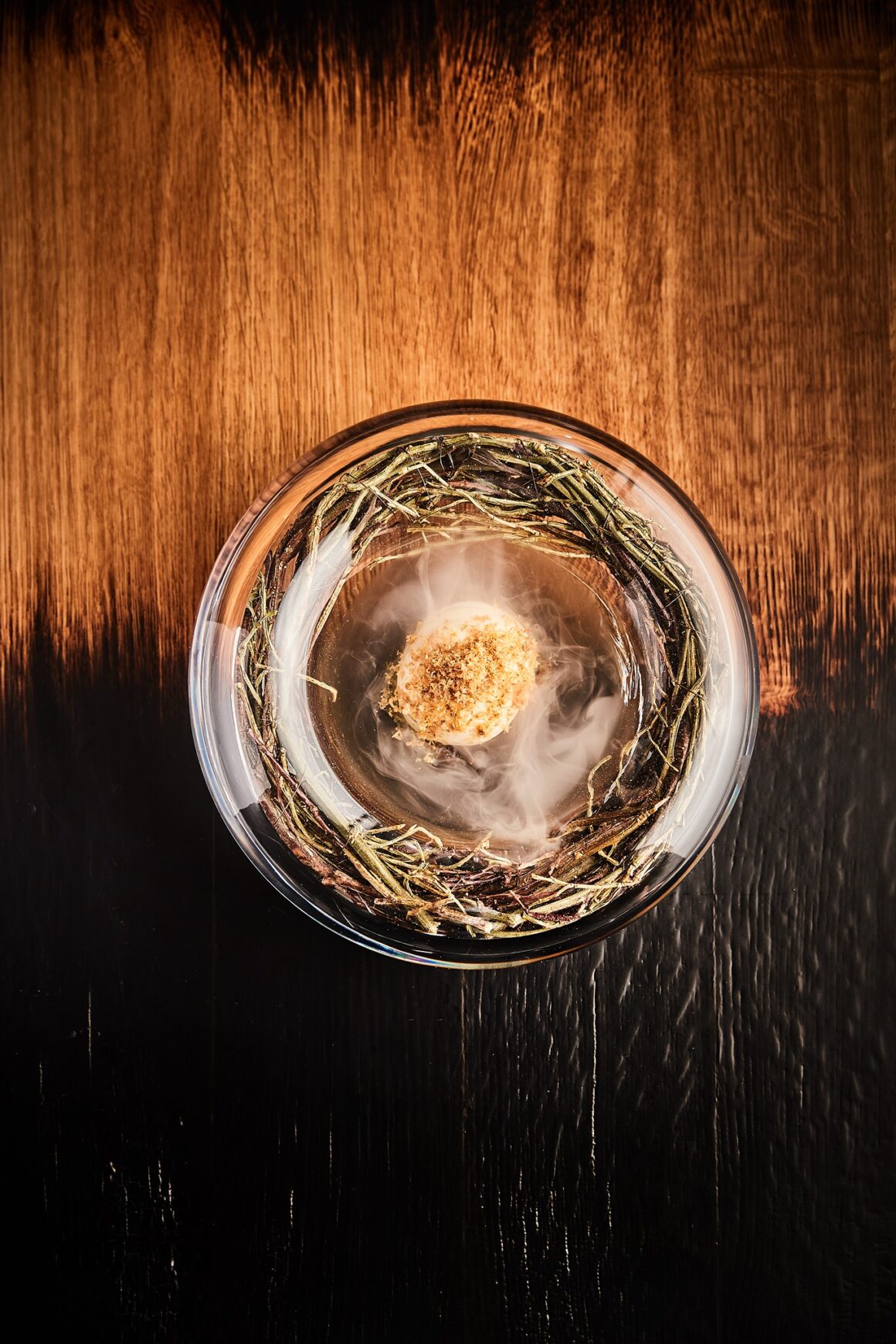 The vibe: Exceptional service, super special
FIELD is one of two Michelin-starred restaurants in Prague, and it's one of the most affordable Michelin-starred spots in the world. Chef Radek Kašpárek serves up some of the best seasonal menus in Prague at this Staré Město restaurant. A two-course lunch menu starts at 800 CZK. There's nothing more special than spending a date night at this elegant restaurant. Make sure to reserve a spot in advance.
6. Grand Cru Restaurant (Nové Město)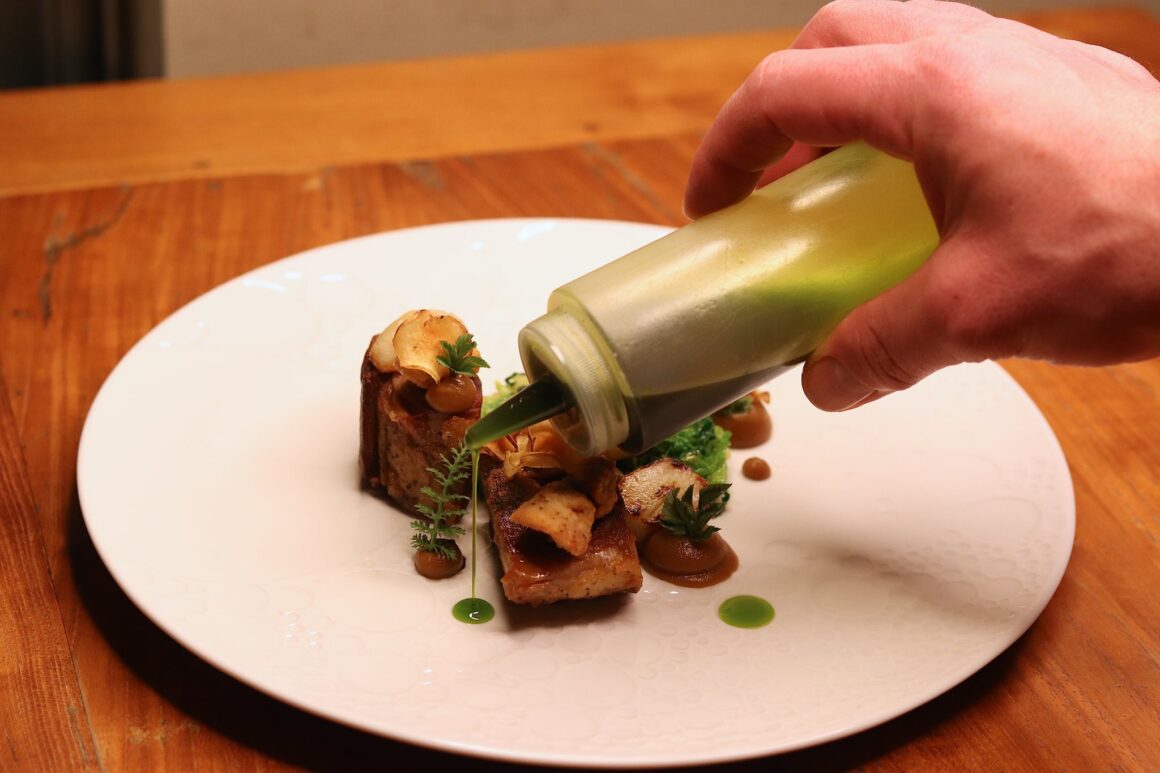 The vibe: Great atmosphere, beautiful interior
I must have walked by Grand Cru a dozen times before I even looked up this restaurant. This cute little restaurant is located in a cottage with a romantic courtyard. I love the atmosphere and great vibes at Grand Cru. Chef Svatopluk Hemme's fresh, local menu even earned him a mention in the Michelin guide.
7. La Dégustation Bohême Bourgeoise (Staré Město)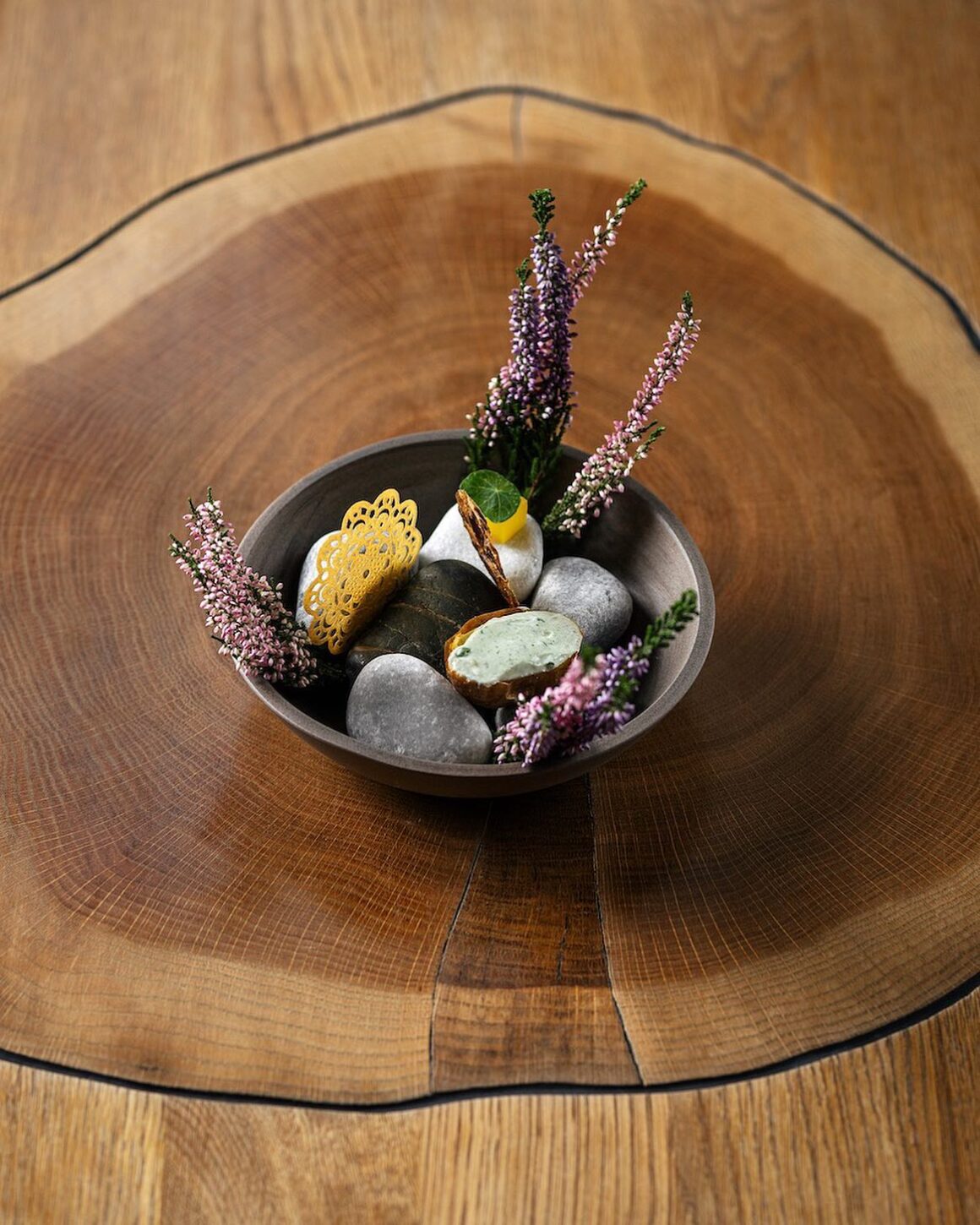 The vibe: Exceptional service, super special
La Degustation is the other Michelin-starred restaurant in Prague, and it totally lives up to the hype. I first visited in 2020 and was completely blown away by the food. It also happened to be my first-ever visit to a Michelin-starred spot, and it did not disappoint. The restaurant focuses on local ingredients as they recreate traditional Czech food. I love the intimate interior here and the elevated presentation. It's THE best experience for a special date night in Prague. Planning to stop by? Make sure you reserve a spot. 
8. Ginger & Fred (Nové Město)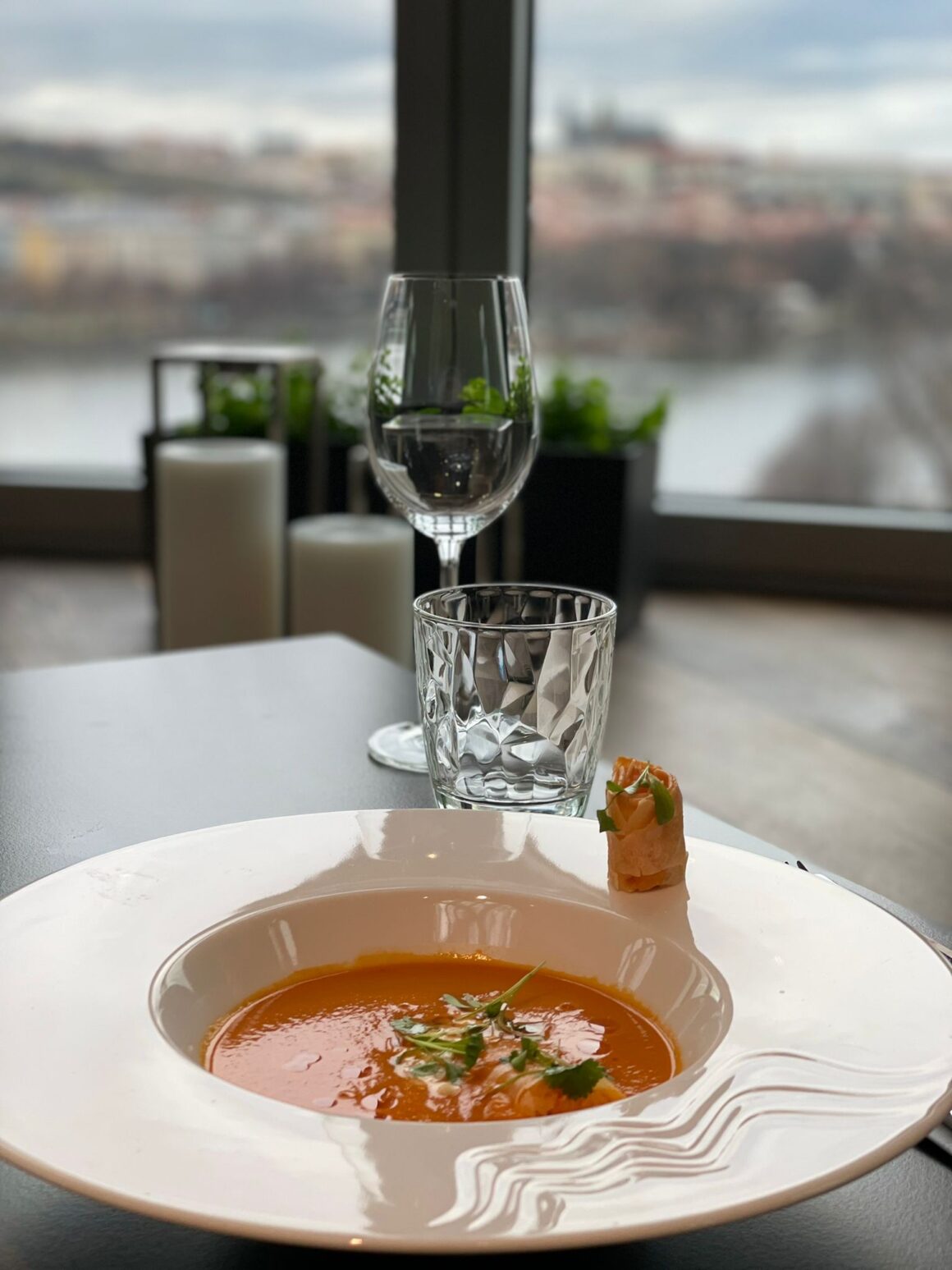 The vibe: Crazy views, unique experience
If you've ever admired the Dancing Lady house from afar, here's your chance to enjoy the architecture and view in a completely different way. Located at the top of the Dancing Lady, Ginger & Fred is a modern restaurant with inventive, high-level dishes. Ginger & Fred offers excellent service, unparalleled views, and tasty food for a truly unique experience.
9. Pot-au-feu (Nové Město)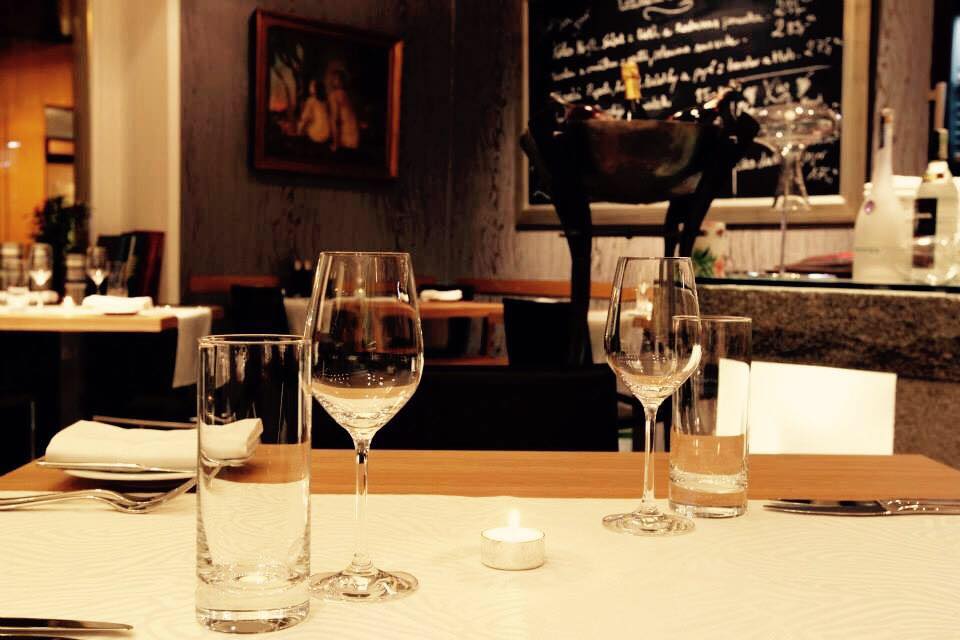 The vibe: Intimate, excellent food
Pot-au-feu is another one of those spots I walked by hundreds of times (on my way to Yami!) before I flagged it on my list. This intimate, elevated experience by Jan Kracik is all about working with the freshest ingredients to build a French menu. The restaurant also has an expansive wine list with offerings that can be difficult to find elsewhere in the country. Pot-au-feu is perfect for the wine lovers looking for a super romantic date night.
10. The Eatery (Letna)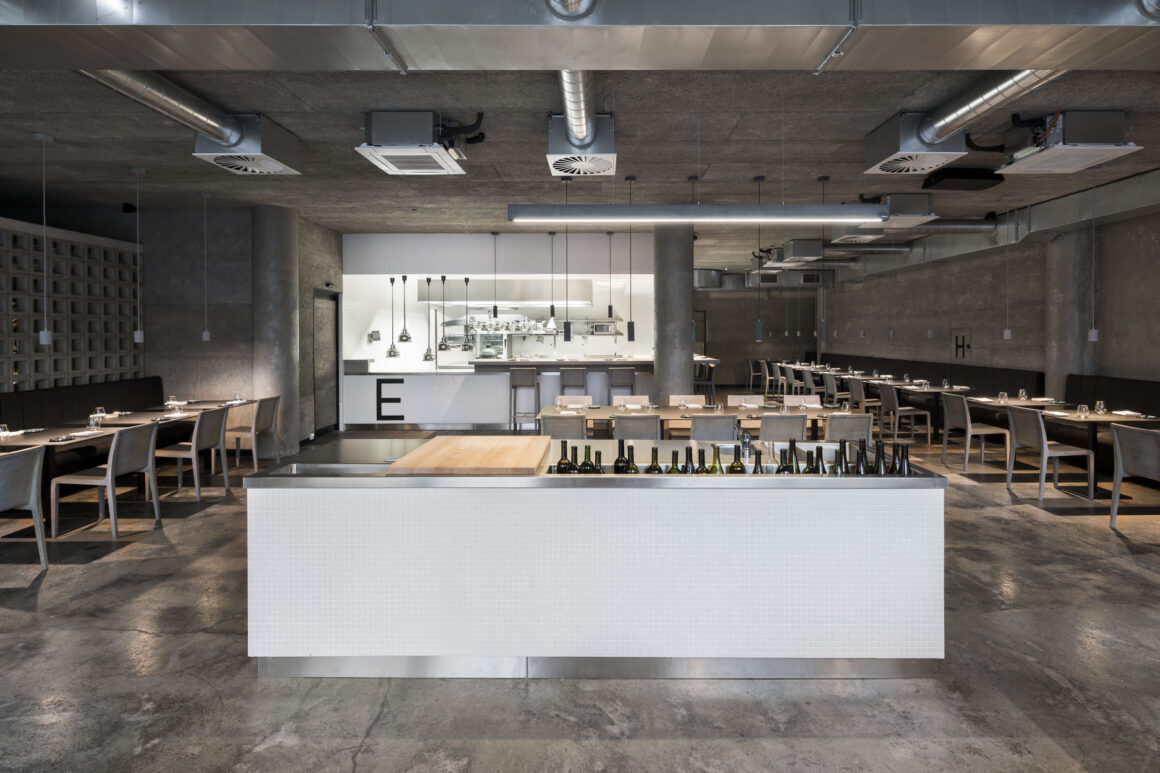 The vibe: Modern interior, excellent food
The Eatery has long been known for their excellent seasonal ingredients and visually beautiful food. Because the restaurant uses local ingredients, their menu changes each day. The inventive concept earned a mention in the Michelin guide, too. For those foodie couples looking for a unique experience, sit at the counter to watch the chefs in action. The Eatery may not have as much of a romantic vibe, it does exceed expectations in so many other ways. Plus, they make their own bread and baguettes each day. What's not to love?
11. Bonus pick: Bakeshop (Staré Město)
Okay, okay, I couldn't resist. If you happen to be in the Old Town area, make sure to stop at Bakeshop for a post-dinner dessert. Thomas and I love to visit Bakeshop after our date night and end the night by splitting a cake. I recommend their Red Velvet (THE BEST in Prague) or their cheesecake (the closest American-style cheesecake in Prague). Their hot chocolate is probably my favorite in Prague, too.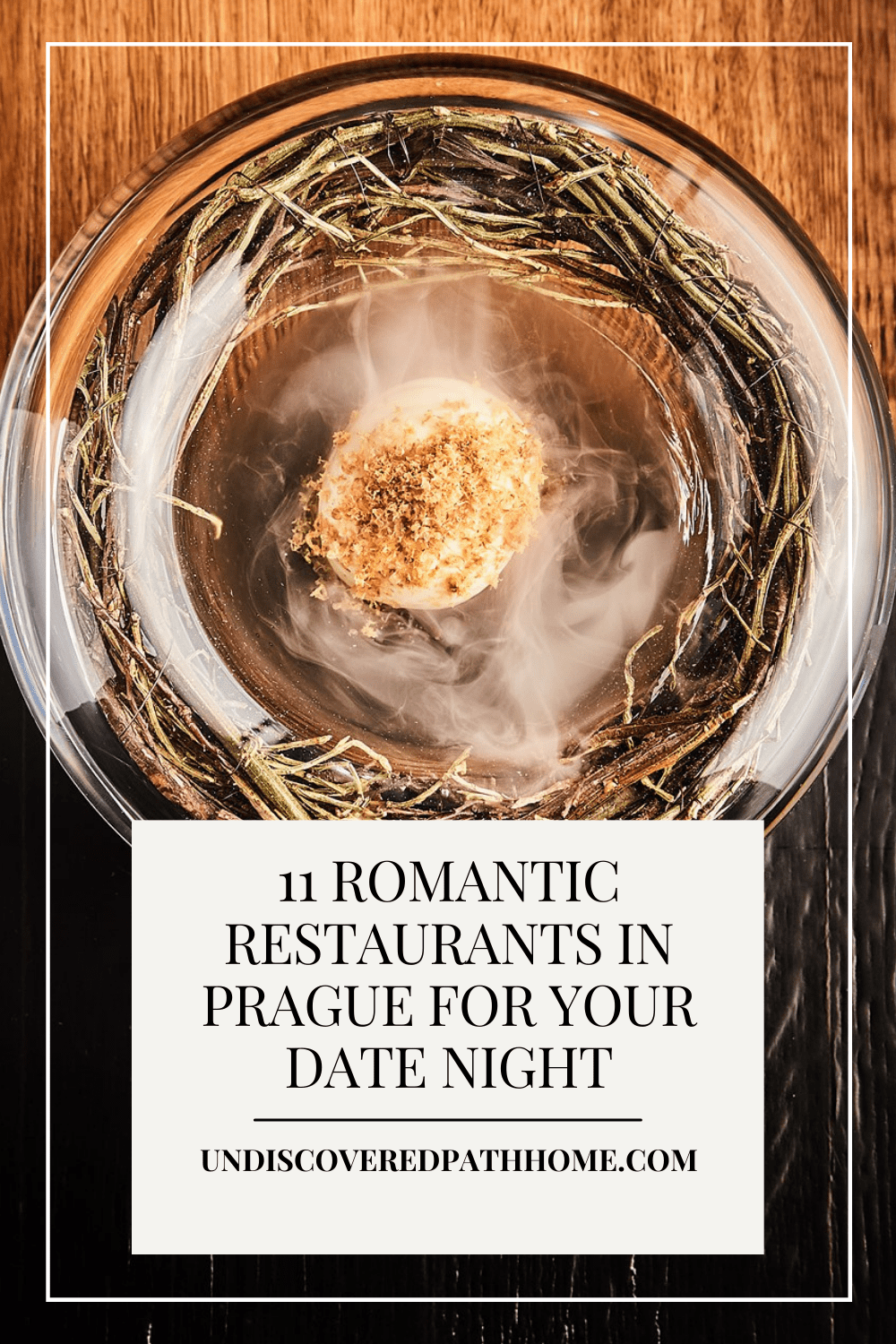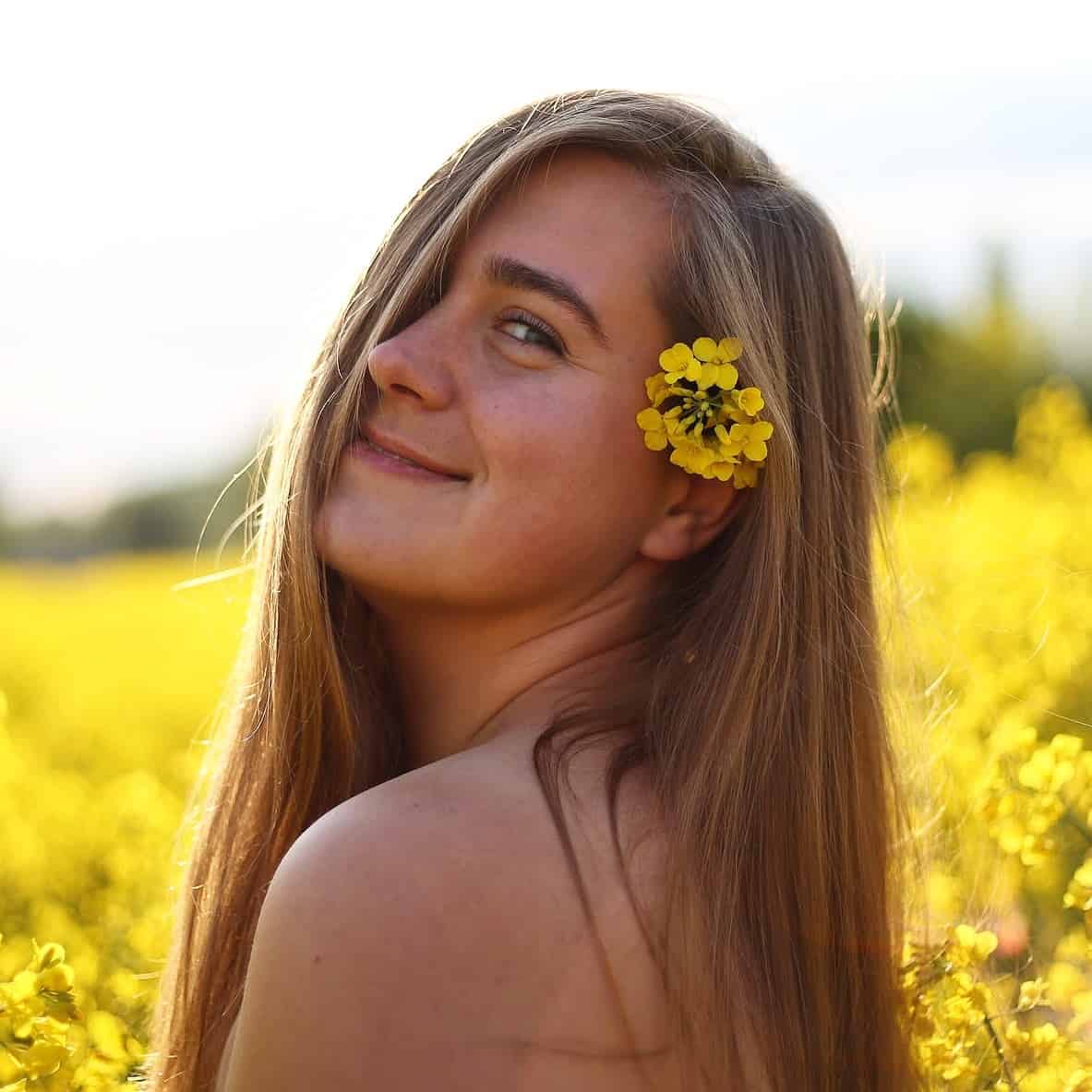 Samantha Tatro is a Czech-American third culture kid who grew up living and traveling abroad. Many years later, after living in California and working as a journalist, she decided to take the leap and move abroad again…this time to Prague, Czech Republic. Samantha started Undiscovered Path Home to help couples and solo female travelers find the courage to visit countries – and locations – off the beaten path. Her work has appeared in Bon Appetit, NBC News, The Adecco Group, and more.