Are you visiting Prague, the Czech Republic by plane? Here's everything you need to know about getting from Vaclav Havel Airport Prague to the city center. If you plan to take a taxi, Uber, rental car, public transit, or shuttle bus, there's an option for you!
Every year, more and more visitors land in Prague to visit the beautiful Czech Republic. If you're one of those people planning your trip to Prague, there's a really good chance that you will land in Vaclav Havel Airport Prague (formerly known as Ruzyne Airport).
Unfortunately, unlike other major European cities, it's not always very easy to figure out how to get from the airport to the city center. Let's be honest, it's pretty much the least exciting and most stressful part of the trip, especially after a long flight.
That's why I'm breaking down all the ways to get from Prague Airport to the center of the city…so you can have the best possible Prague experience and skip all the stress!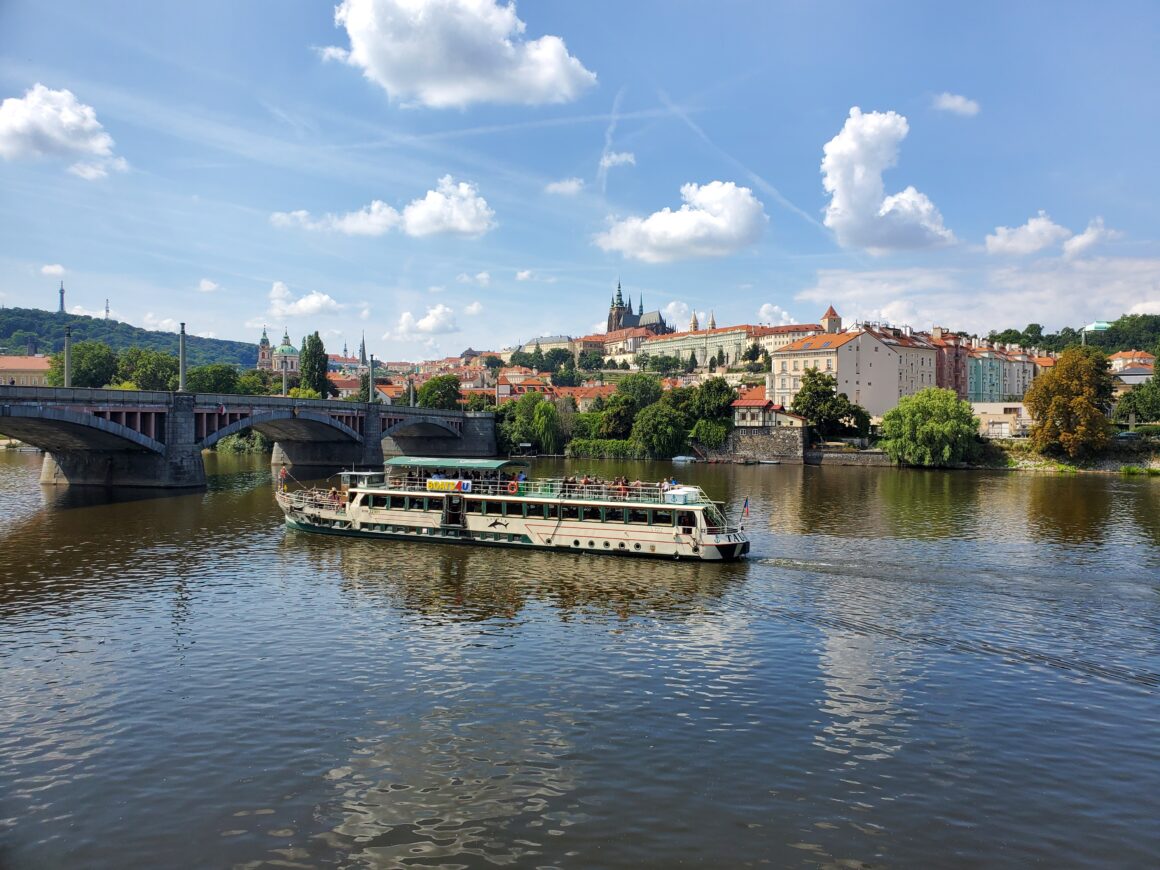 Taxi
If you're tired and exhausted, chances are that you will probably want to hop in a cab and just skip the hassle. Taking a cab to Prague city center is the easiest and fastest way to get to Prague's city center….but it's also the most expensive.
Prague taxi drivers have a bad reputation for cheating tourists, so I would not recommend grabbing a taxi anywhere other than the airport. However, the airport is a relatively safe place to get a taxi. There are two official partner taxi services that work with Vaclav Havel Airport Prague with guaranteed prices. Those are:
Both of these cabs operate nonstop, and you can book your trip online or head to a sales counter in the airport to book your ride directly.
Alternatively, you can ask your hotel to order a taxi for you.
How much does it cost to take a taxi from the airport? The prices will vary, of course, but they cost anywhere from 700 CZK to 1,000 CZK. You should absolutely not pay more than 1,000 CZK.
If you plan to take a taxi back to the airport, don't hail one on the street. Instead, speak with your hotel or contact one of the two official taxi companies that work with the city center. You may get a discount if you ask for a round trip.
Uber, or other ride-hailing services
Ride-hailing services are a great way to get to Prague quickly and affordably. There are two primary ride hailing services in Czech Republic: Uber and Bolt. You can take one of these from Prague Airport to the city center without any worries.
One of the big pros: you will know in advance approximately how much the ride will cost, without bargaining. Uber and Bolt are normally cheaper than taxis, too.
There's only one big downside: the price will fluctuate throughout the day, depending on time and demand. However, if you've used Uber or Bolt before, this won't come as a surprise.
If you plan to hail an Uber or Bolt driver, you should be aware that there are fixed pick up spots in both Terminal 1 and Terminal 2. Uber drivers and Bolt drivers cannot park and wait at the terminal, so you may need to wait 5 to 10 minutes for the driver to arrive.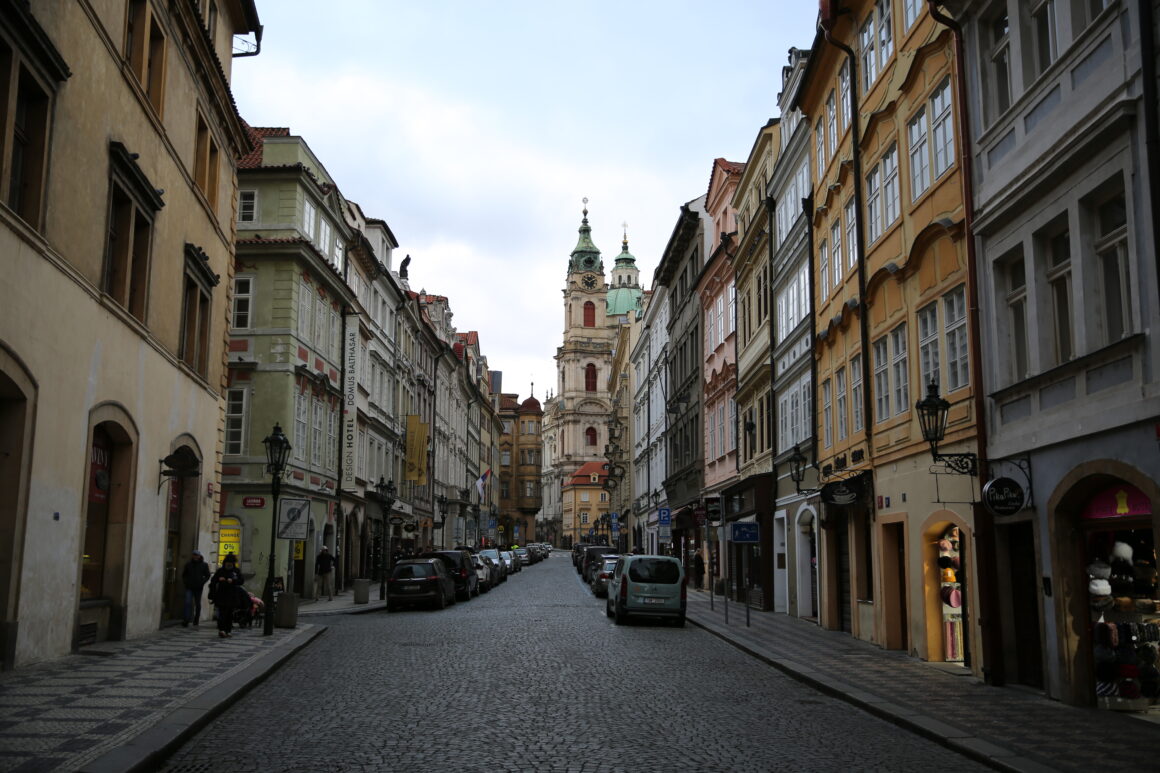 Public transit
Prague is home to one of the safest and cleanest public transit systems in Europe, and I always encourage people to use public transit whenever possible. It can seem intimidating at first, but trust me, it's so much easier than it looks – especially when you're inside the city center!
There's no direct metro transport between Prague airport and the city center yet, but there are quite a few different buses you can take to reach different points in Prague.
The biggest advantage to public transit in Prague: it is extremely cheap! You will spend approximately $5 USD to take the tram all day through Prague, for example.
If you're planning to use public transit to reach the city center, your best bet is a bus. All buses from the airport stop in either Terminal 1 (Exit D, E, F) and Terminal 2 (Exit C, D, E).
Not sure where to go? Feel uncomfortable or lost? Don't worry – each terminal has its own information desk, and you can always walk up to them and ask for help.
To buy a ticket into Prague, stop at a yellow ticket machine right next to the bus stop. You can buy a ticket for 40 CZK, which will allow you to ride the bus for 90 minutes (transfers included), and you can pay with cash or credit card. 90 minutes is more than enough time to reach your final destination.
Once you get on the bus, validate your ticket!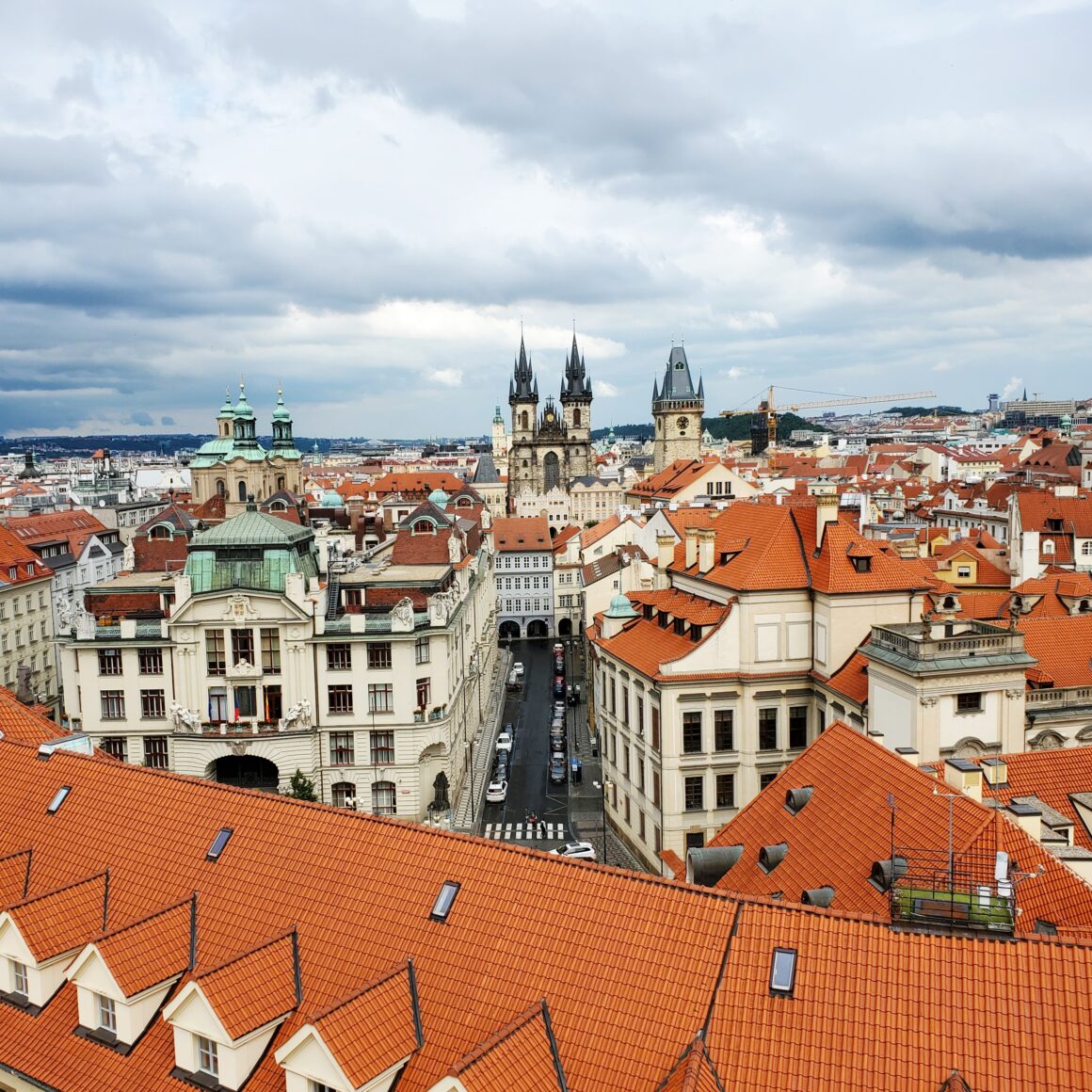 What bus should I take to Prague city center?
A number of buses stop at Vaclav Havel Airport Prague. The ones you take will get you to your final destination. In some cases, you may need to transfer to a metro. Here are the bus lines that run from Prague Airport to the city center:
Route 119
Route 100
Route 191
Route AE
Night Bus 910
Your route will depend on your final location.
Route 119
Route 119 is the best bus to take from the airport. Take Route 119 to Nadrazi Veleslavin, where you can transfer to metro line A. The ride will take around 35 minutes. This metro line will drop you off directly in the center and stops at the popular stations Mustek and Muzeum, both located in downtown Prague. You can also transfer to metro lines B and C, too.
This bus runs every 5 to 15 minutes, depending on the time of day. The bus runs from 4:23 AM to 11:32 PM. For many tourists, this will be the best public transit option to reach the city.
Route 100
Route 100 runs from the Prague Airport to Zličín, a cute town located on the west side of Prague. It's also the last stop on metro line B. You should plan on taking Route 100 if you will stay in the western part of Prague, or if you plan to stay somewhere on the B line (like Andel, for example).
It will take approximately 20 minutes to get to Zličín and another 20 on the metro to get to Andel. The first bus leaves the airport at 5:40 AM, and the last one at 11:16 PM.
Route 191
No list would be complete without all the possible options. Route 191 is one of the least popular bus lines from Prague Airport. This line takes you to the Na Knížecí station, close to Andel. The ride takes around 50 minutes. The first bus leaves the terminal at 4:57 AM and the last one at 11:31 PM.
This is a great option if you're planning to leave Prague via another bus connection. Otherwise, I'd plan on using another line.
Route AE
Route AE is perhaps the most direct bus line available. It runs from Prague Airport to the Hlavní nádraží, also home to several tram stops and metro line C. If you're staying right near the train station in downtown Prague, this option works best for you. The ride takes around 50 minutes.
Because this bus is operated by Czech Railways, the fare runs at 100 CZK, slightly higher than the other options. You can buy tickets directly on the bus.
The service runs every 15 to 30 minutes, from 5:30 AM to 10 PM.
Night Bus 910 and Night Bus 907
If you plan to arrive in Prague really early in the morning or late at night, you'll need to use this bus option. Night Bus 910 operates from 11:50 PM to 3:54 AM each day in 30 minute intervals. Similarly, Night Bus 907 operates in the overnight hours. These buses take you to popular stations like I.P. Pavlova or Namesti Republiky.
The metro only runs from 5AM to 12AM, so unless this bus takes you directly to your hotel, it might be worth it to consider grabbing an Uber or Taxi.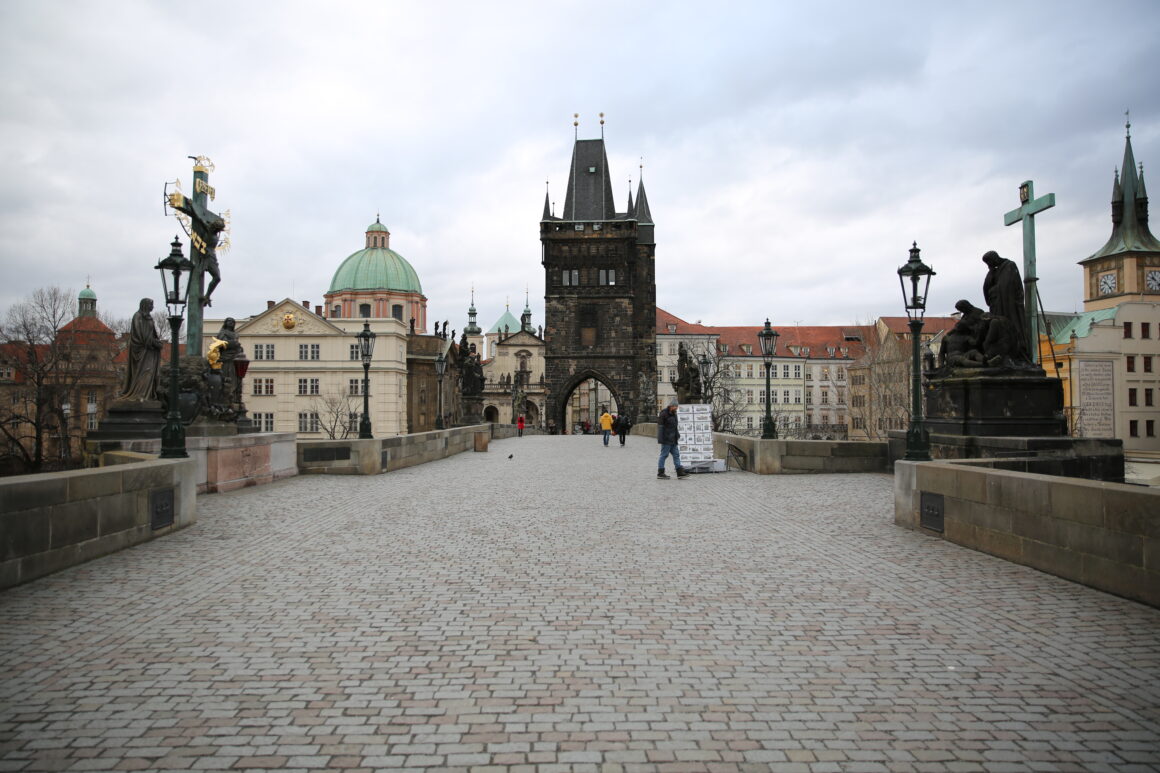 Shuttle
Looking for another way to get from Prague Airport to the City Center? Taking a shuttle can be an inexpensive way to travel, especially if you're going solo or traveling as a couple. Shuttle services tend to be less expensive than taxis but more comfortable than bus travel.
Consider one of these services:
Rental Car
If you plan on traveling around the Czech Republic or other nearby countries, renting a car at the airport could be a great fit for your adventure. You can rent cars from a number of reputable brands at Vaclav Havel Airport Prague. The airport is close to the city center – just 17 kilometers, or around 30 minutes of driving.
However, make sure to check that your hotel offers parking spaces. Many hotels do not, and parking in Prague can be expensive and hard-to-find. Otherwise, it might be a good idea to pick up your rental car once you are done visiting Prague and want to take trips around the country.
Parting Thoughts
Understanding how to get from Vaclav Havel Airport Prague to the city center can ease the stress of arriving in a foreign country. If you ever get lost, don't be afraid to ask for help. Prague has a big expat community, and chances are, someone will speak English. For more resources when visiting the Czech Republic, be sure to check out the rest of my Czech guides.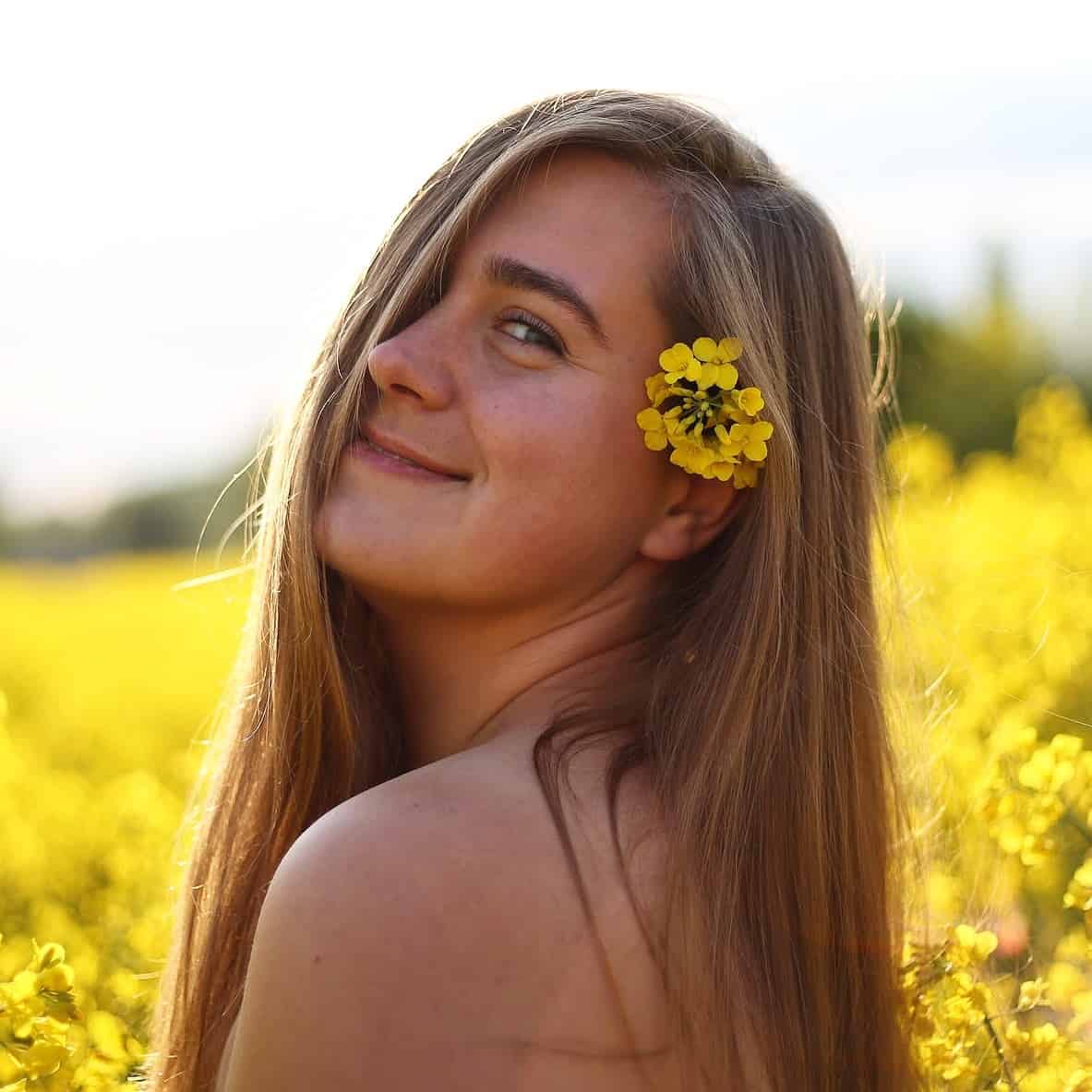 Samantha Tatro is a Czech-American third culture kid who grew up living and traveling abroad. Many years later, after living in California and working as a journalist, she decided to take the leap and move abroad again…this time to Prague, Czech Republic. Samantha started Undiscovered Path Home to help couples and solo female travelers find the courage to visit countries – and locations – off the beaten path. Her work has appeared in Bon Appetit, NBC News, The Adecco Group, and more.