Planning a destination wedding? Thinking about eloping in Czech Republic? There's truly nothing as idyllic and romantic as a Czech Republic destination wedding. The rolling hills, untouched historic sights and cozy small towns make Czech Republic a beautiful place to plan a luxurious and affordable destination wedding. In fact, many people don't realize that this Central European country is home to some of the most beautiful Czech castles, many of which can serve as a perfect destination wedding or elopement location in Czech Republic! But how do you pick THE perfect Czech Republic wedding venue?
It can all seem a little daunting if you don't speak perfect Czech, or if you happen to live outside of Czech Republic. Trust me, when I first started planning my wedding in Czech Republic, it all seemed a little too much to handle! I looked at places all across Europe, from Italy to Austria to Switzerland and beyond. But nothing was as beautiful to me as these gorgeous castles in the Czech countryside. That's why I'm spilling all my best secrets for wedding venues in Prague Czech Republic and beyond – so couples living in Czech Republic and abroad can plan their own magical wedding days!
Where should you begin? Well, many expat couples and destination wedding couples look for wedding venues in Czech Republic near Prague. Many of these venues will also work for an elopement wedding in Prague. After all, when you're planning a destination wedding in Czech Republic, most of your guests will stay in Prague. So why not book your wedding at one of the most beautiful castles in Czech Republic?
How to pick a wedding venue in Czech Republic
If you're planning to get married in Czech Republic, you need to think about what type of wedding venue and wedding experience you want. There are three different differences between castle and chateau wedding venues in Czech Republic:
Chateaus that allow full exclusive rental of the entire facility
Chateaus that allow partial rental of the facility
Historic castles and other chateaus that allow you to have only your ceremony on the property
My guide focuses on castles and chateaus around Czech Republic that make your life easier. That means places with restaurants, rooms for guests and multiple different ceremony locations, or the first option.
You can, of course, get married at one of the many famous castles in Czech Republic. The stunning ​​Hluboká nad Vltavou (one of my FAVORITE castles!) offers wedding options, for example.
But if you get married at a historic sight, you won't have total privacy. Plus, that means you will have to find an entirely new location for your reception and after-party. That's why I prefer all-in-one venue options in Czech Republic: it's just easier, especially if you want a smooth and seamless wedding.
My favorite wedding venues: Czech Republic
Looking for the best places for destination weddings in Europe? Booking a villa in Italy or a chateau in France aren't the only options. The wedding venues in Czech Republic are among some of the most affordable and luxurious. No matter whether you want venues in Prague or venues in Czech Republic, these are some of my favorite Czech Republic wedding venues.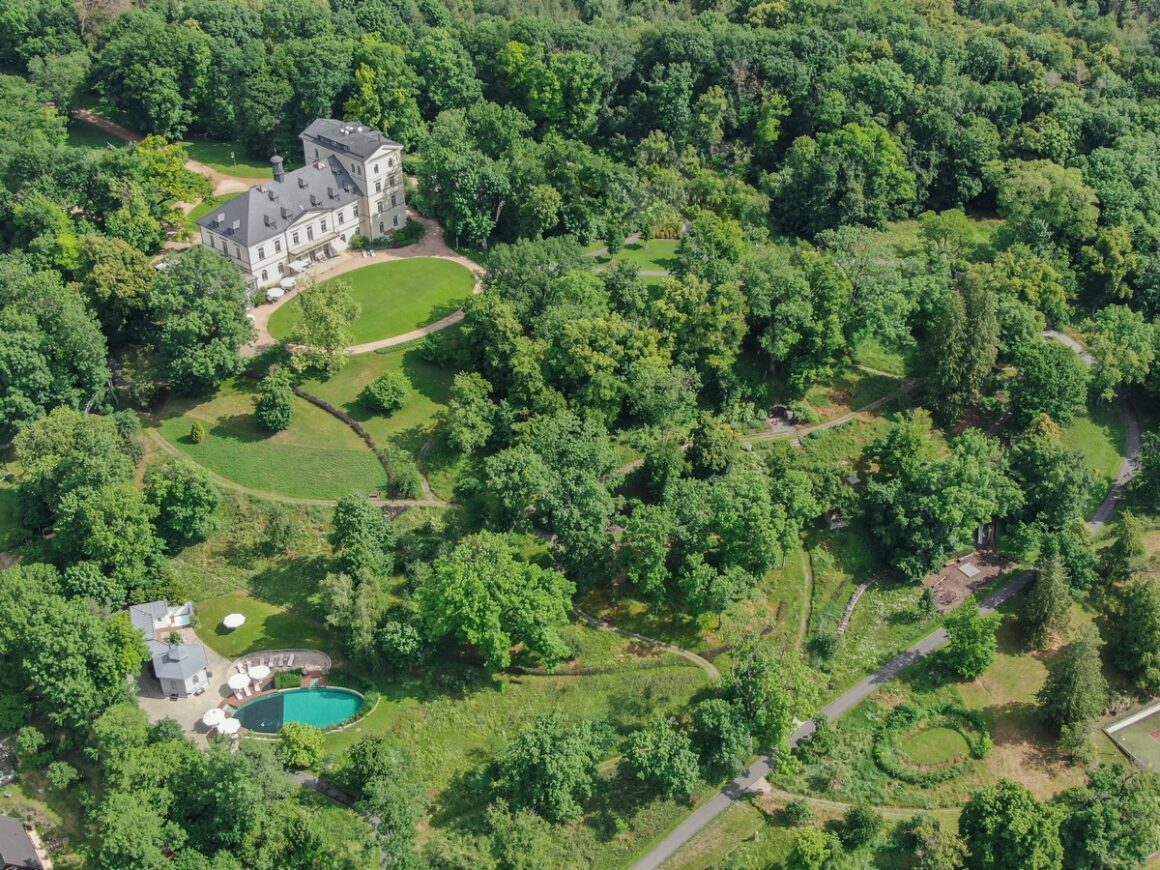 The second my fiance and I drove through the gates to Chateau Mcely, we both knew that this was the place. That feeling was later described to me as a little dose of Chateau Mcely magic…and, well, I have to agree. But in all honesty, we visited multiple wedding venues in Czech Republic…and none of them compared to this gorgeous place. Full disclosure: I'm getting married at Chateau Mcely in May 2022, so I'm a little biased.
The level of service and organization at Mcely makes it a standout option for Czech destination wedding venues. This venue frequently handles weddings for out-of-town guests, and they know how to make it all go off without a hitch. At the end of the day, this venue was simply the most beautiful and luxurious wedding venue and we couldn't imagine having our wedding elsewhere.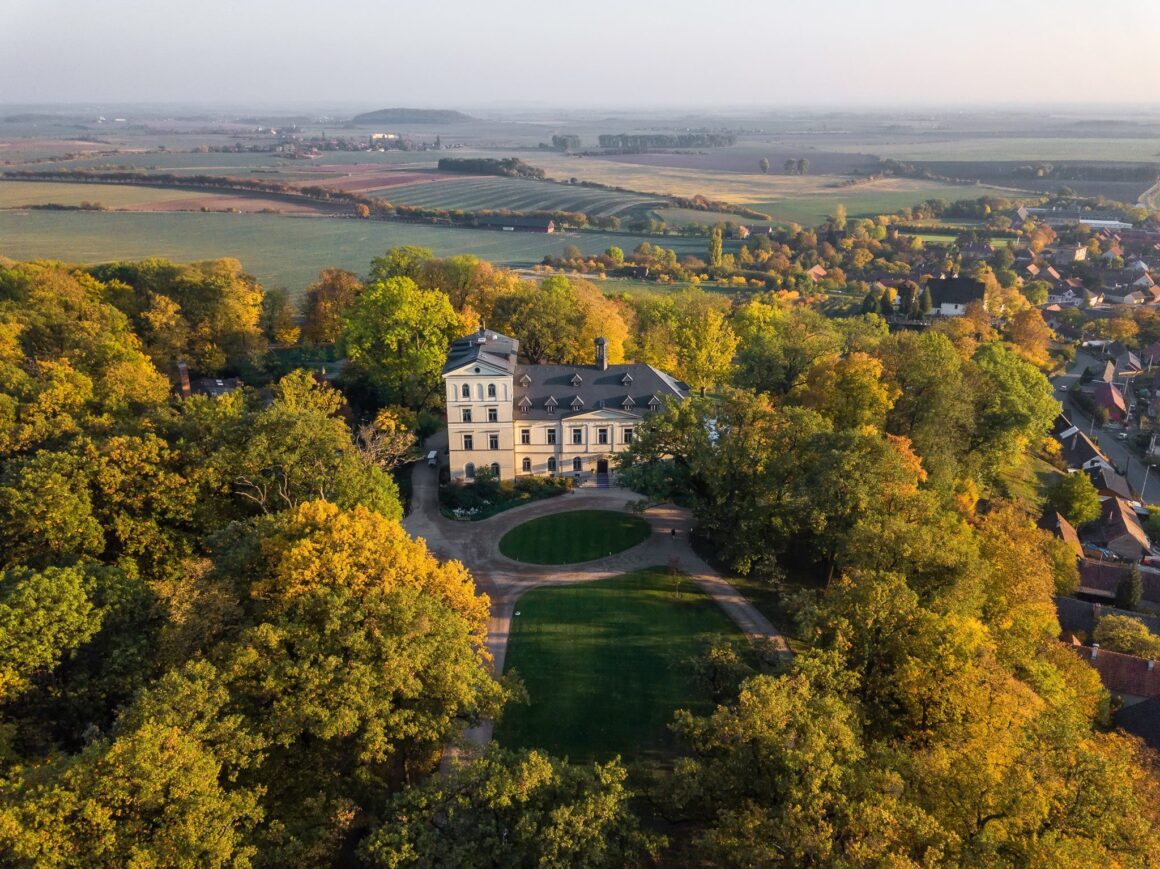 Chateau Mcely: Pros
Wedding package comes with a wedding planner
Beautiful grounds, complete with a spa and natural pool
Expat friendly
Updated and luxurious rooms
Chateau Mcely: Cons
Expensive price points
Must use in-house catering and cake (though this is common for many venues here)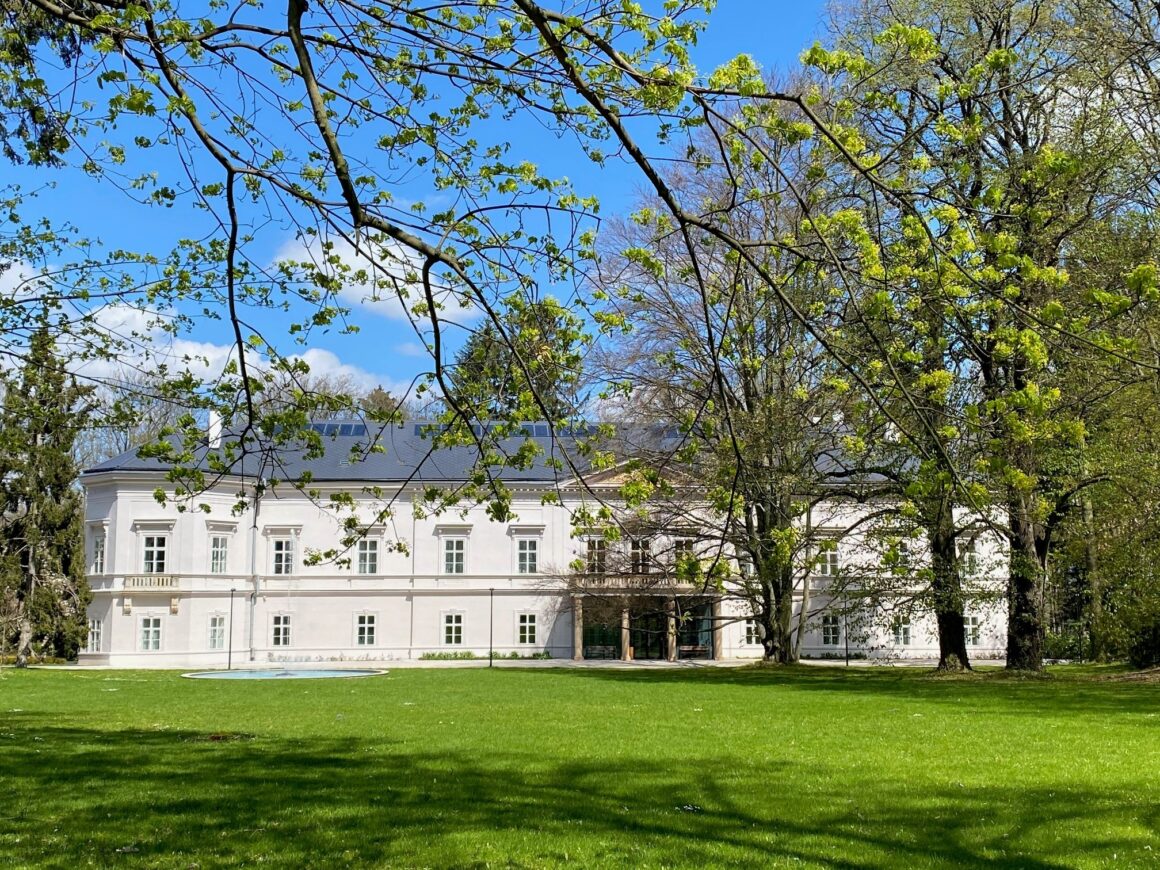 This Czech chateau, located south of Prague in the countryside, offers a lot of charm and romance for couples. The castle grounds here will completely blow you away. Ratměřice is relatively new to the wedding venue scene, and I have to say, this was one of our top choices. The huge castle grounds, the beautiful restaurant space, the nice rooms… This place is almost perfect!
The coolest part? They have two Sequoia trees in the garden where you can get married! The chateau also has a multifunctional playground, wellness area, bio pool and more.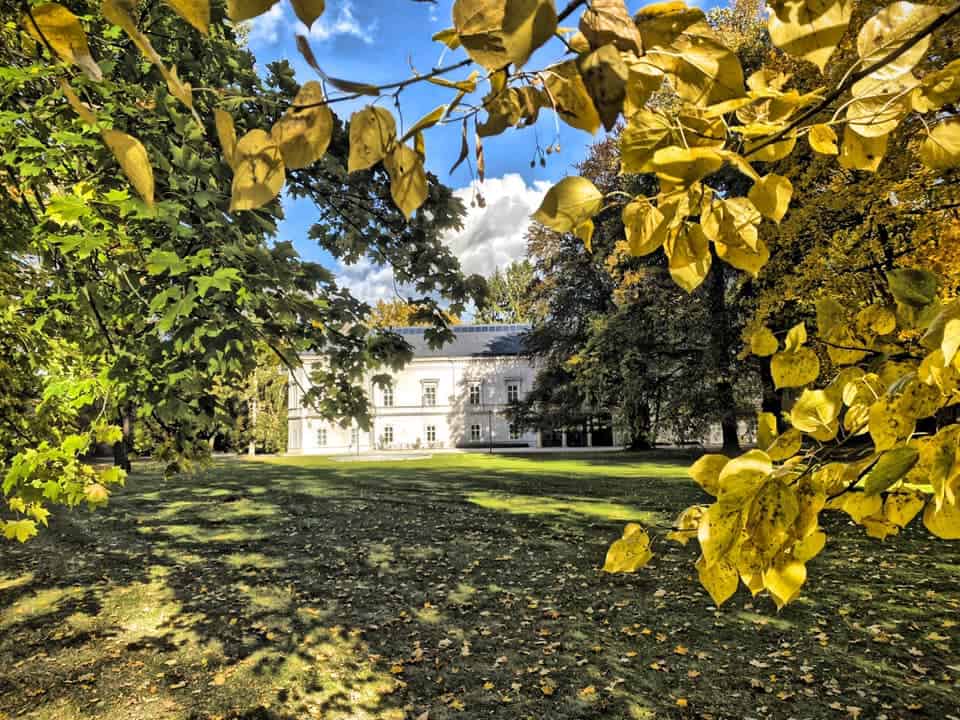 Zámek Ratměřice: Pros
Exclusive rental includes a wedding planner
Huge castle grounds with lots of facilities for guests
Newly renovated and luxurious rooms
Awesome restaurant space
Zámek Ratměřice: Cons
The indoor space isn't as beautiful as other castles
Pricing is a little expensive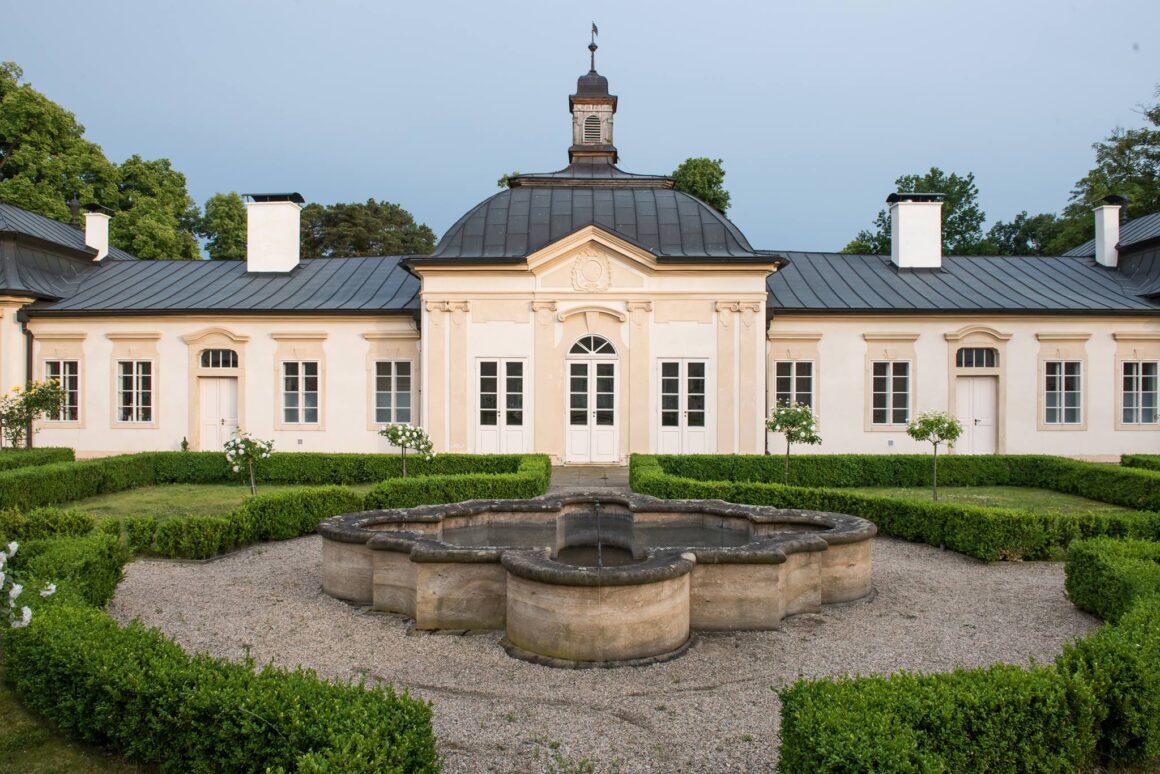 Zamek Bon Repos is nestled in the middle of nature, located about an hour from Prague. This beautiful venue is hands-down one of the most stunning wedding venues in Czech Republic. Every little nook and cranny of this venue is picturesque. You can get married here anytime, but the summer months are the most beautiful.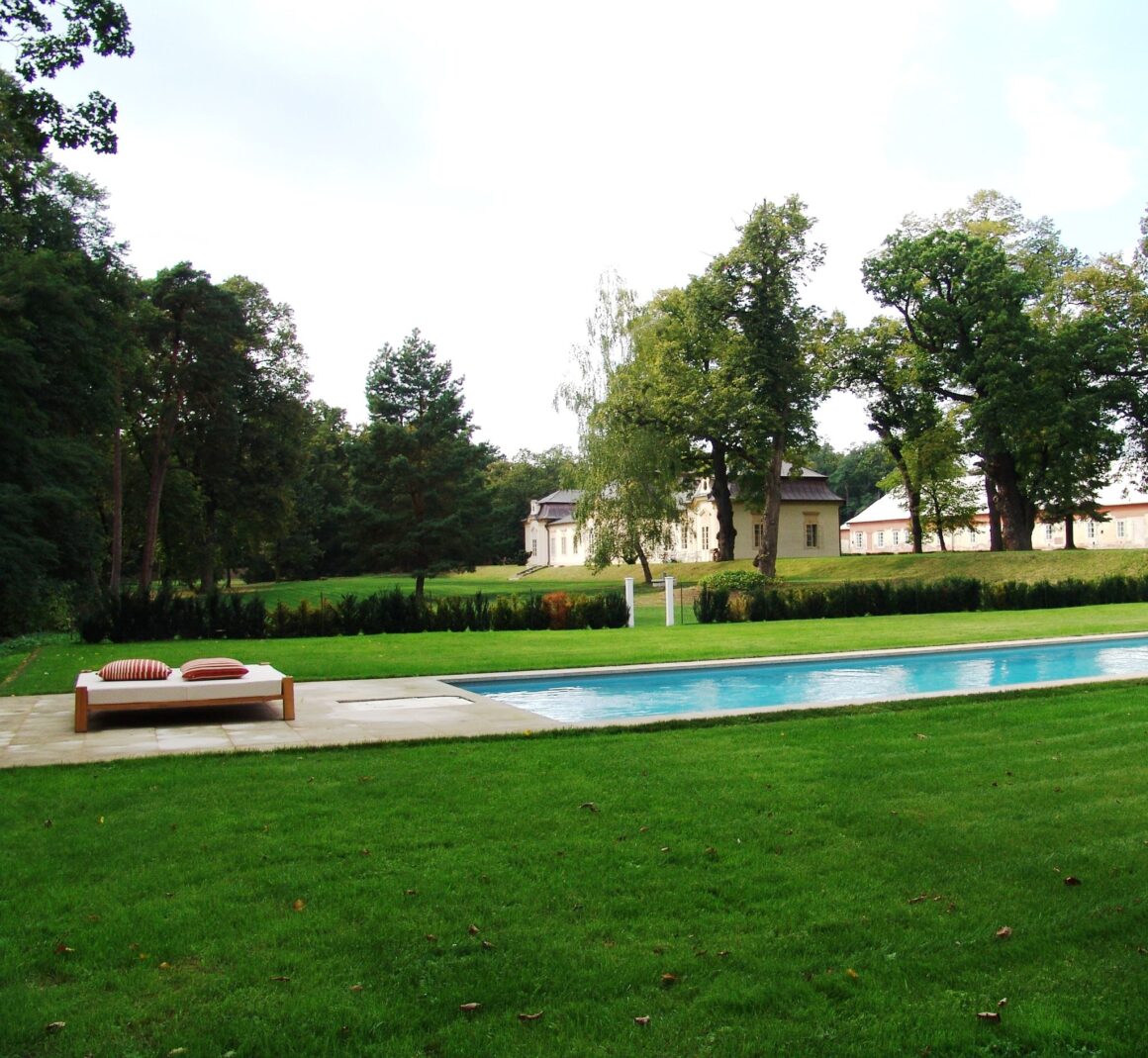 Zamek Bon Repos: Pros
Widely considered of the most beautiful venues in Czech Republic
Rental of the whole castle
Zamek Bon Repos: Cons
Wedding packages don't necessarily include things like chairs and tables
Often considered the most expensive venue, when all is said and done
For those looking for venues in Prague, Lobkowicz Palace is an excellent choice for a luxury wedding. Located in the Prague Castle complex, this palace is the only private place in Prague Castle. The Palace dates back to the 16th century and has a chapel, halls, and terraces with gorgeous views of Prague. From top to bottom, this venue is entirely about luxury.
Lobkowicz Palace: Pros
Beautiful, historic location
Large capacity
Perfect spot for photos
Lobkowicz Palace: Cons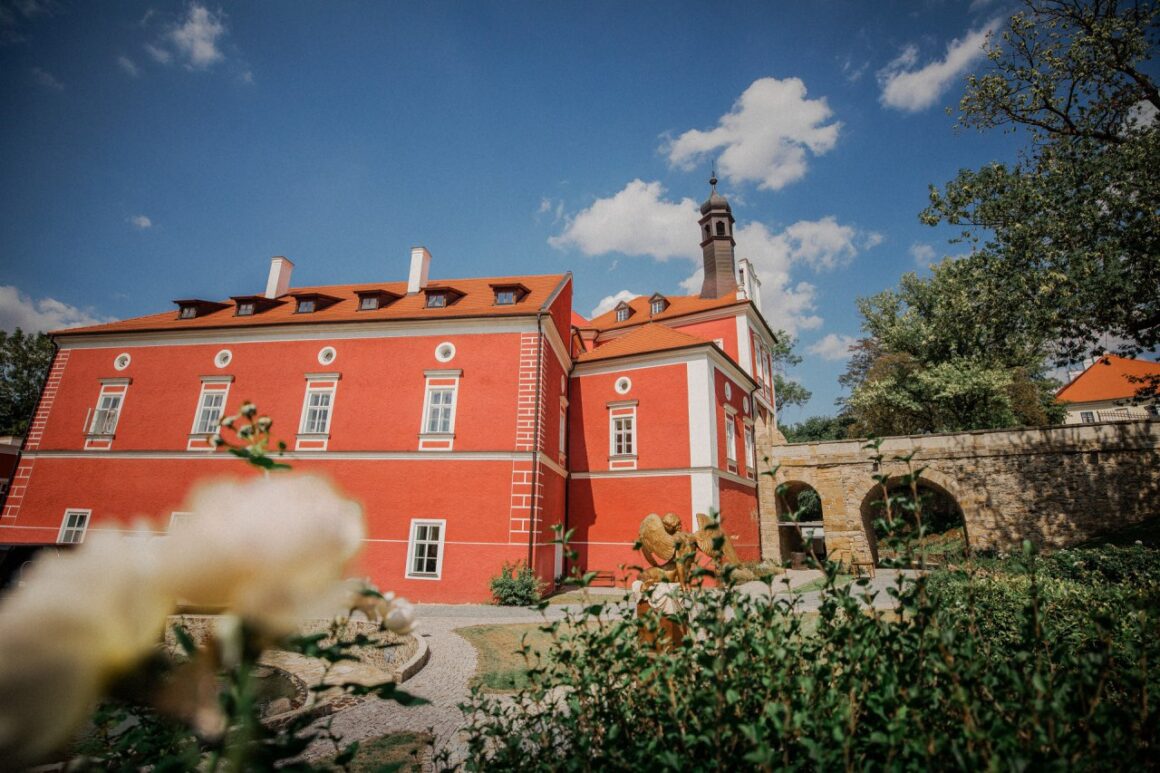 Savoia Castle, located southeast of Prague, has been destroyed, rebuilt, and renovated countless times. This 700-year-old castle-turned-wedding venue offers a gorgeous castle grounds and interior for all types of destination weddings. An Italian expat and her husband own this property, and the cuisine is all Italian-inspired, as well. It's a gorgeous little tucked-away spot in Czech Republic, the perfect spot to get married!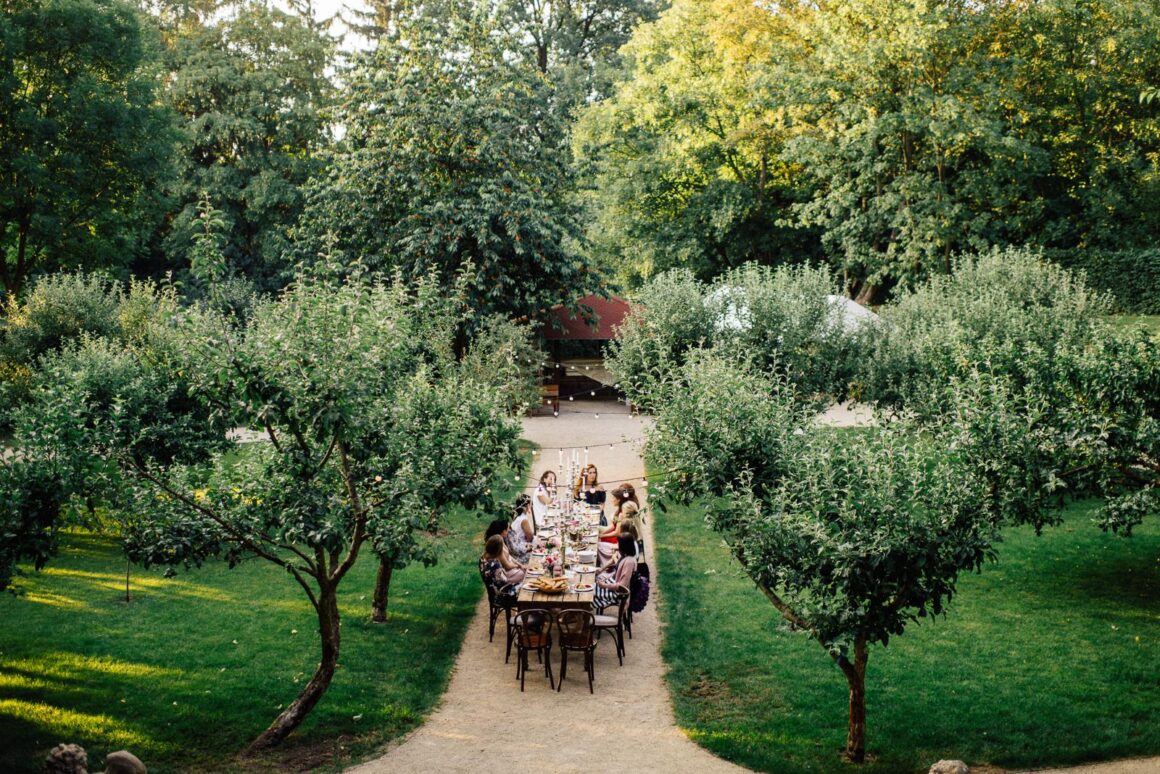 Savoia Castle: Pros
Absolutely breathtaking castle gardens
Unique red-colored castle for striking photos
Closer to Prague than other options
Castle has a unique look on the interior
Savoia Castle: Cons
Indoor space might not fit as many people as outdoors
Castle cannot house as many people as other options – and some rooms are dated and old compared to other options
Castle staff may squeeze in too many weddings, making it less exclusive
The castle staff can be unorganized
Takeaways: Picking a lavish Czech Republic wedding venue
Most people don't consider eloping in Czech Republic or even planning a Czech Republic destination wedding. The country has dozens of castles that double as wedding venues, but most people aren't aware of the beauty in Czech Republic. When picking a wedding venue, remember: you want a space that feels true to you as a couple. My pro tip? If you don't speak Czech fluently, make sure to hire a wedding planner.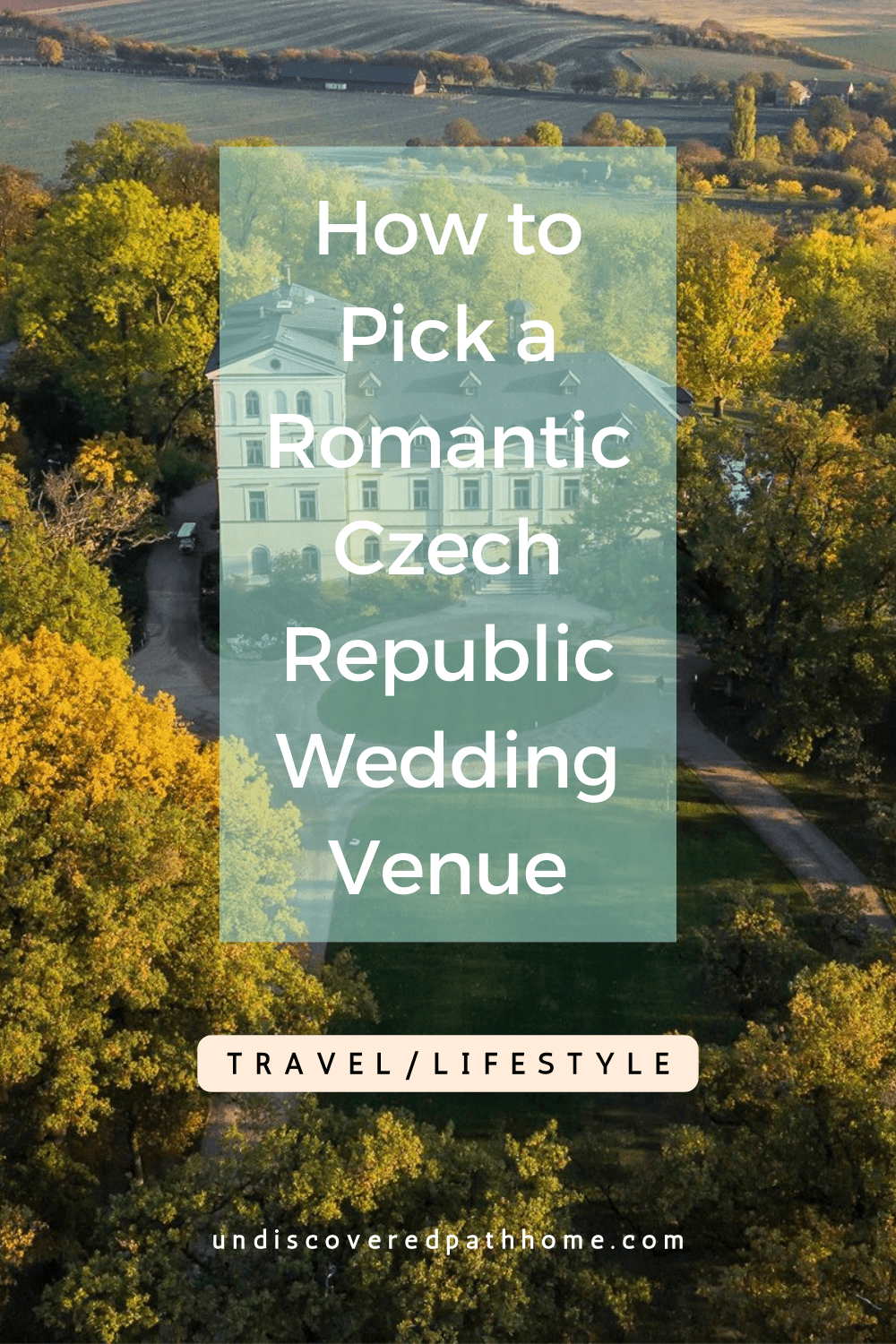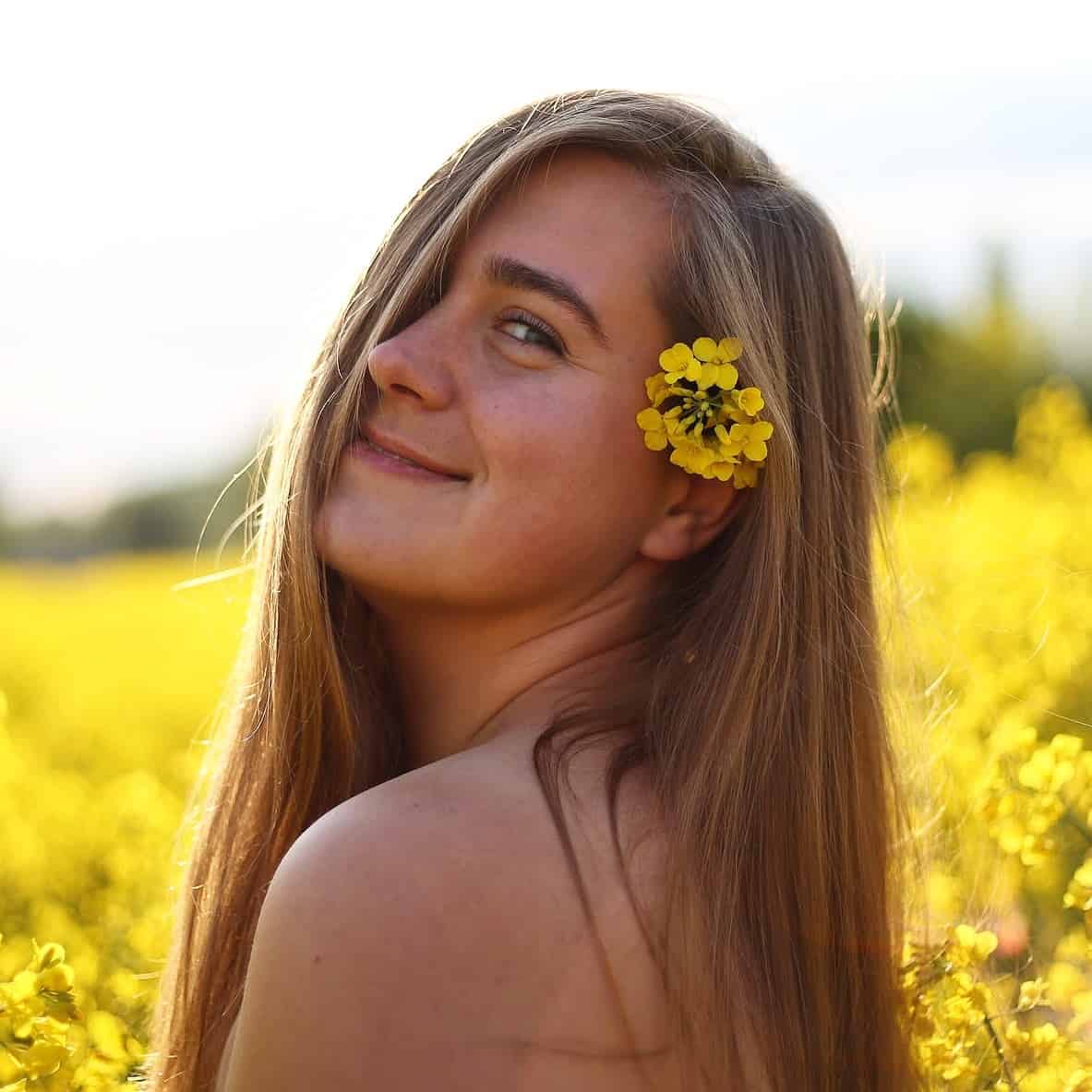 Samantha Tatro is a Czech-American third culture kid who grew up living and traveling abroad. Many years later, after living in California and working as a journalist, she decided to take the leap and move abroad again…this time to Prague, Czech Republic. Samantha started Undiscovered Path Home to help couples and solo female travelers find the courage to visit countries – and locations – off the beaten path. Her work has appeared in Bon Appetit, NBC News, The Adecco Group, and more.