The sweet scent of spiced wine, Christmas carols in the air, and endless quaint stalls with special handmade souvenirs…Christmas markets have always been my favorite part about winter in Europe, and Christmas markets in Czech Republic are some of the best. In fact, Czech Christmas markets are my favorite part about Christmas in Czech Republic. They remind me why I am so lucky to live here!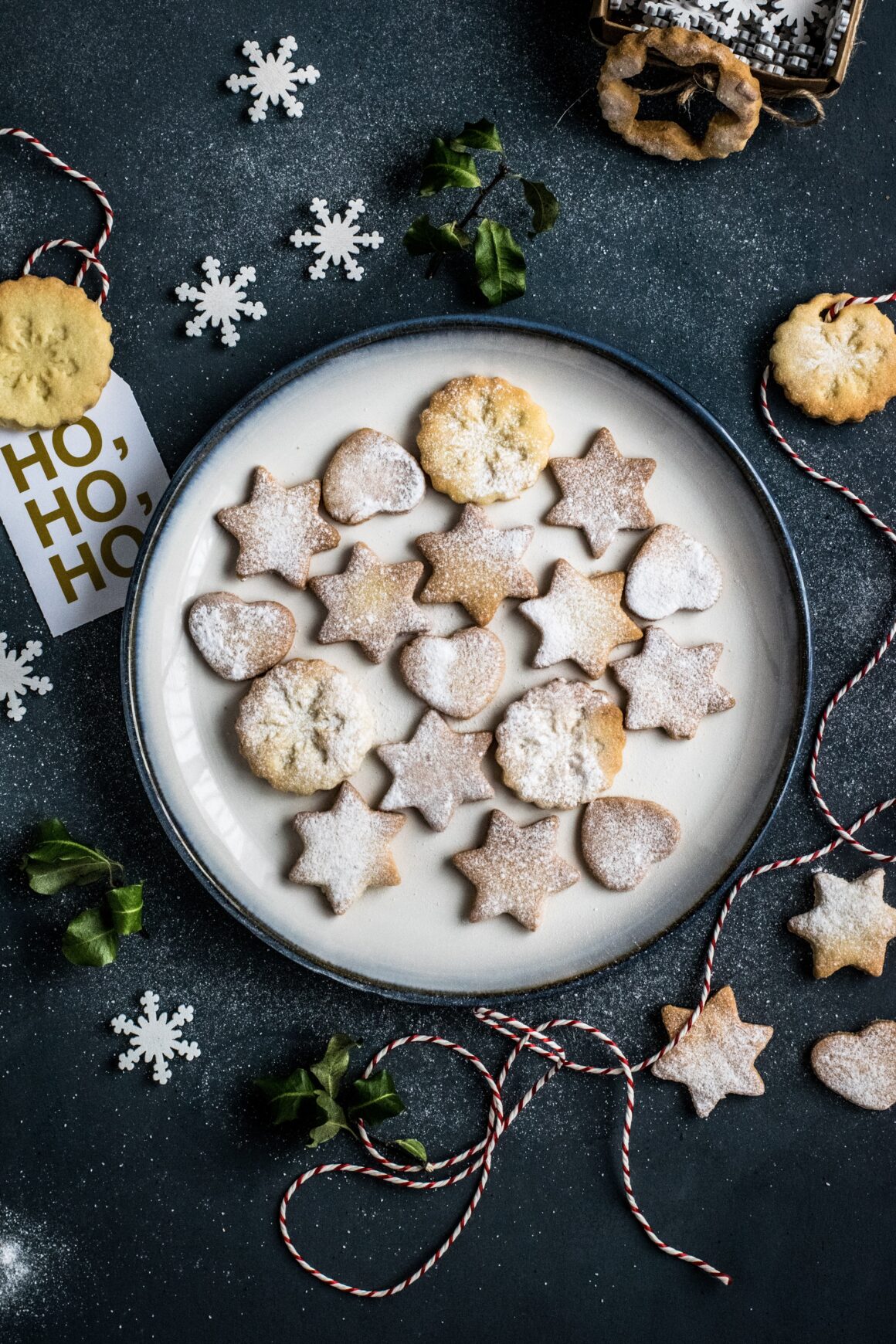 The Czech Republic's Christmas markets are becoming increasingly popular for tourists and locals alike, and with good reason: these Christmas markets are some of Europe's most beautiful Christmas markets (I may or may not be biased here). You can find traditional homemade goods like puppets and cookie forms as well as traditional Czech foods like classic Czech cookies, roasted pig and spiced wine.
In a city packed with thousands of restaurants, how do you find the best ones? Where do you find traditional Czech food? I got you! Get my Ultimate Foodie Guide to Prague right here with 70+ restaurant recommendations, from Czech food spots to trendy brunch spots to local cafes!
You know me: I love a good beachfront hotel in Mallorca or a solo Broadway trip to NYC…but when it comes to Christmas, there is literally nothing more beautiful – or romantic – than spending time at one of these outdoor markets. Plus, you can combine your visit to a Christmas market with a day trip from Prague or a romantic date night at one of my favorite Prague restaurants.
What could be better? Here's your complete guide to the most beautiful and mesmerising Czech Christmas markets in 2022.
Disclosure: this article contains affiliate links, which means when you make a purchase, I will earn a small commission. Affiliate links cost you nothing and help keep my content free. It's a win-win! For more information, check out my disclosure policy here.
What Do They Eat in Czech Christmas Markets?
Before we dive into my complete guide to Czech Christmas markets, let's talk about something slightly more important: food!
I don't know about you, but food will always be my favorite part about traveling! If you're new to Czech Republic, you can read more about traditional Czech food here.
Czech Christmas markets often have a variety of delicious local goodies on offer. In fact, there's usually more food than souvenirs (we'll talk about that next!). If you're visiting the Prague Christmas market or another Czech Christmas market, be sure to try these goodies:
Mulled wine, or Svařák in Czech.
Roasted chestnuts, or kaštany
Hot mead, or horká medovina
Blood sausages, or jelito
Succulent roast ham
Barbequed pork with potatoes
Sweet pastries, like koláč. You'll probably also see trdelník for sale. It's not a traditional Czech pastry, but it's often sold at events like this (and delicious nevertheless. If you have a sweet tooth and want to try out local bakeries, check out my favorites here.
What Can You Buy at the Christmas Markets in Czech Republic?
You will see plenty of stalls selling local, handmade goods at Czech Christmas markets across the country. So what should you invest, and what should you skip? Here are the most traditional Czech Christmas market souvenirs:
Christmas ornaments and decorations
Sheep wool products
Handmade soaps and lotions
Hand-forged items, like metal products
Wooden toys, like dolls or puppets
Glassware
Wooden products and glass products remain two traditional products special to Czech Republic. You'll be amazed how unique these items can be!
Christmas Markets in Prague
If you're visiting Czech Republic and looking to enjoy some of the best Czech Christmas markets, look no further than the Christmas markets in Prague. The biggest Christmas market is located in Old Town Square.
The setting is unbeatable, with wooden stalls dotting the square between the church and the town's famous 15th century astronomical clock. Wandering the square feels a lot like being in your own Hallmark movie.
The Prague Christmas markets has yet to announce their 2023 dates (I'll update this post when they do!). However, in past years, the Christmas market generally opens in late November until early January. The Prague Christmas market is usually open on Christmas Eve, Christmas Day, and New Year's Day. Entry is free.
So where are the Prague Christmas markets located?
The biggest Christmas markets in Prague are held at Old Town Square and Wenceslas Square, in the heart of the city. You can actually stop at both markets – the locations are a maximum 10 minute walk from each other!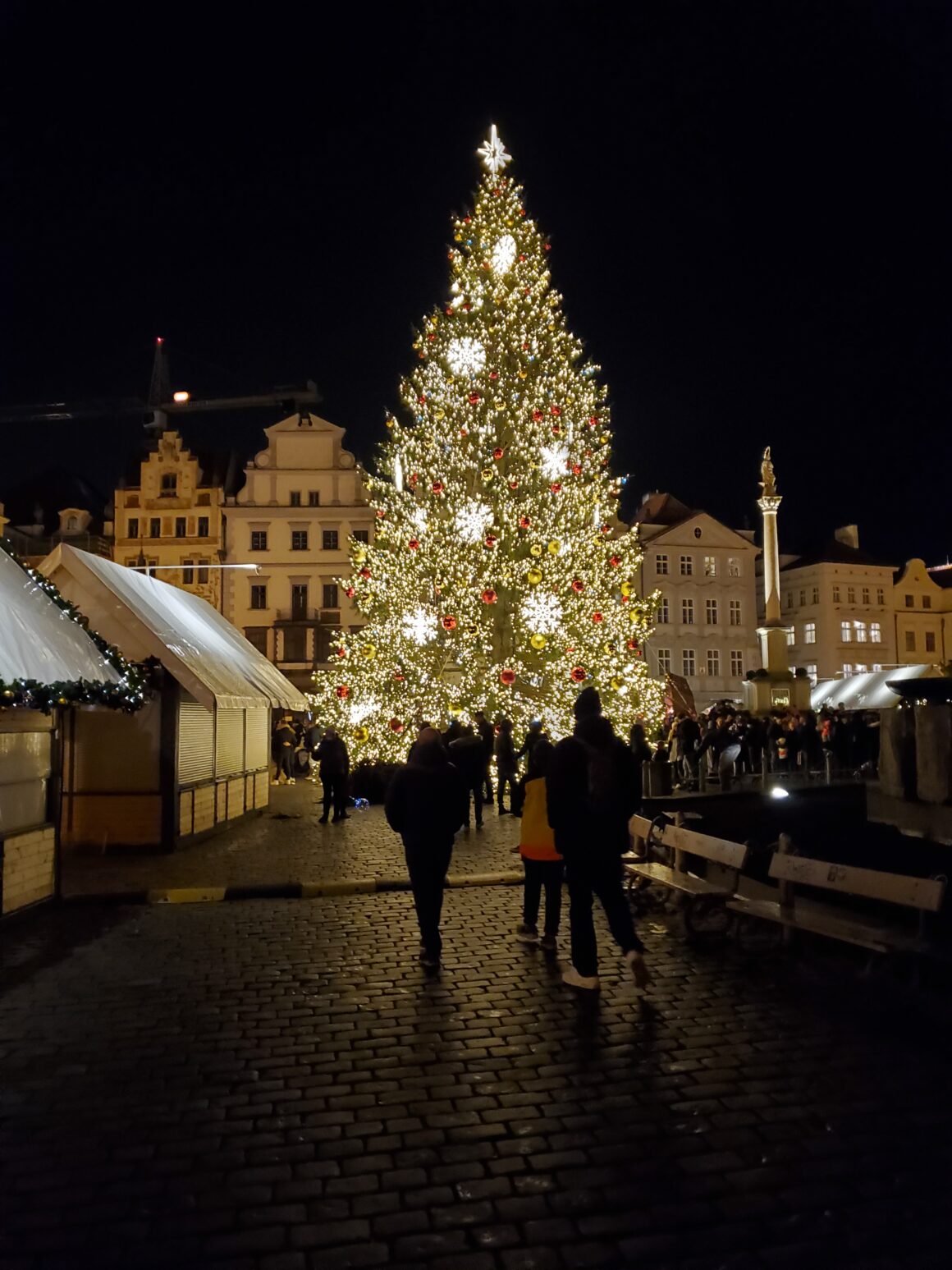 If you want to visit Prague Christmas markets with less foot traffic, try one of the smaller markets in Prague:
Republic Square (Náměstí Republiky)
Havel's Market
Anděl
Náměstí Míru
Kampa Island
Prague Castle, on the square in front of St. George's Basilica. Opening hours are normally 9:00 to 18:00/19:00. Entry is free.
Smaller Christmas markets may pop up elsewhere, too, closer to the date.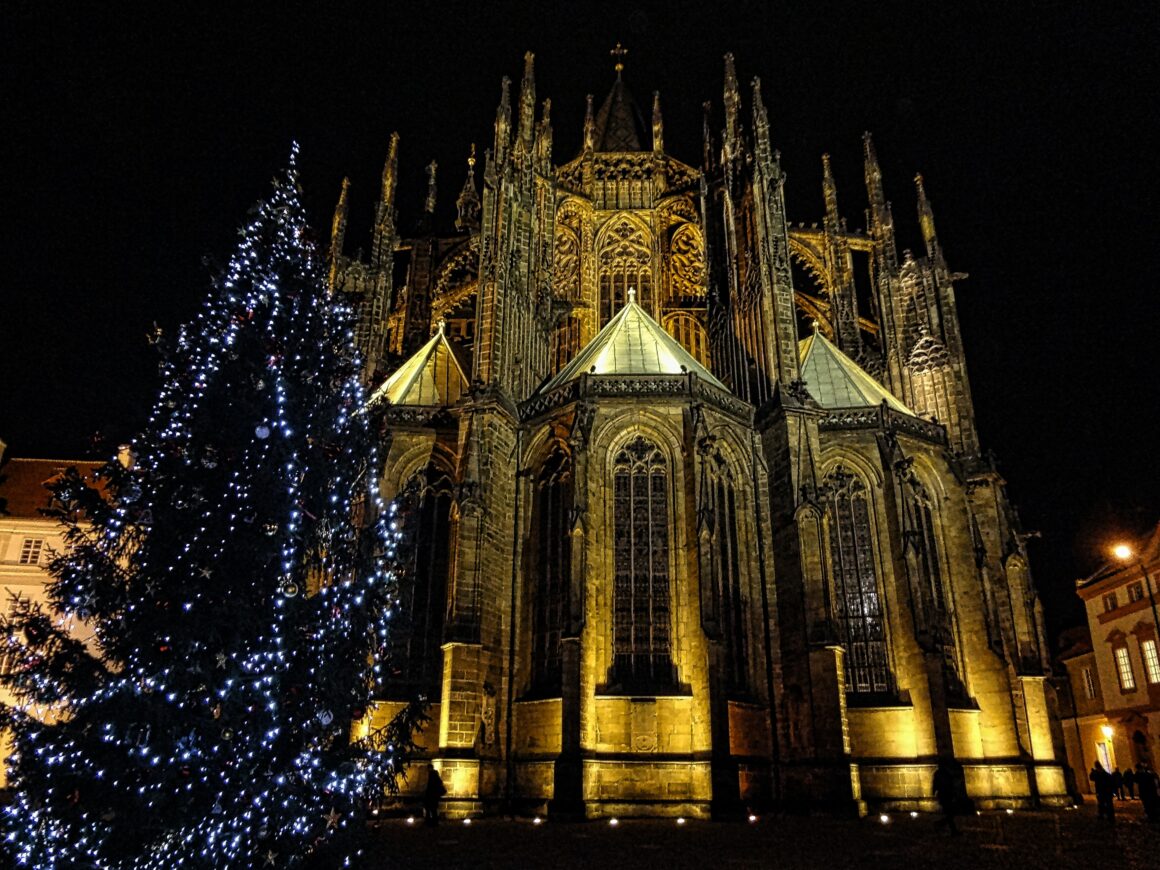 Because each of these Christmas markets sits in such convenient locations, you can plan your entire trip around these markets, including stopping at some of Prague's best cheap eats and Prague's best date night restaurants (if you're traveling with a partner).
Prague Christmas Market Tours
Feeling overwhelmed? Not sure you want to navigate these Christmas markets alone? Book a local tour guide to show you the Christmas markets! I always recommend this one if you're looking for something private – or this tour, which takes you to 4 of Prague's most beautiful Christmas markets.
Christmas Markets in Český Krumlov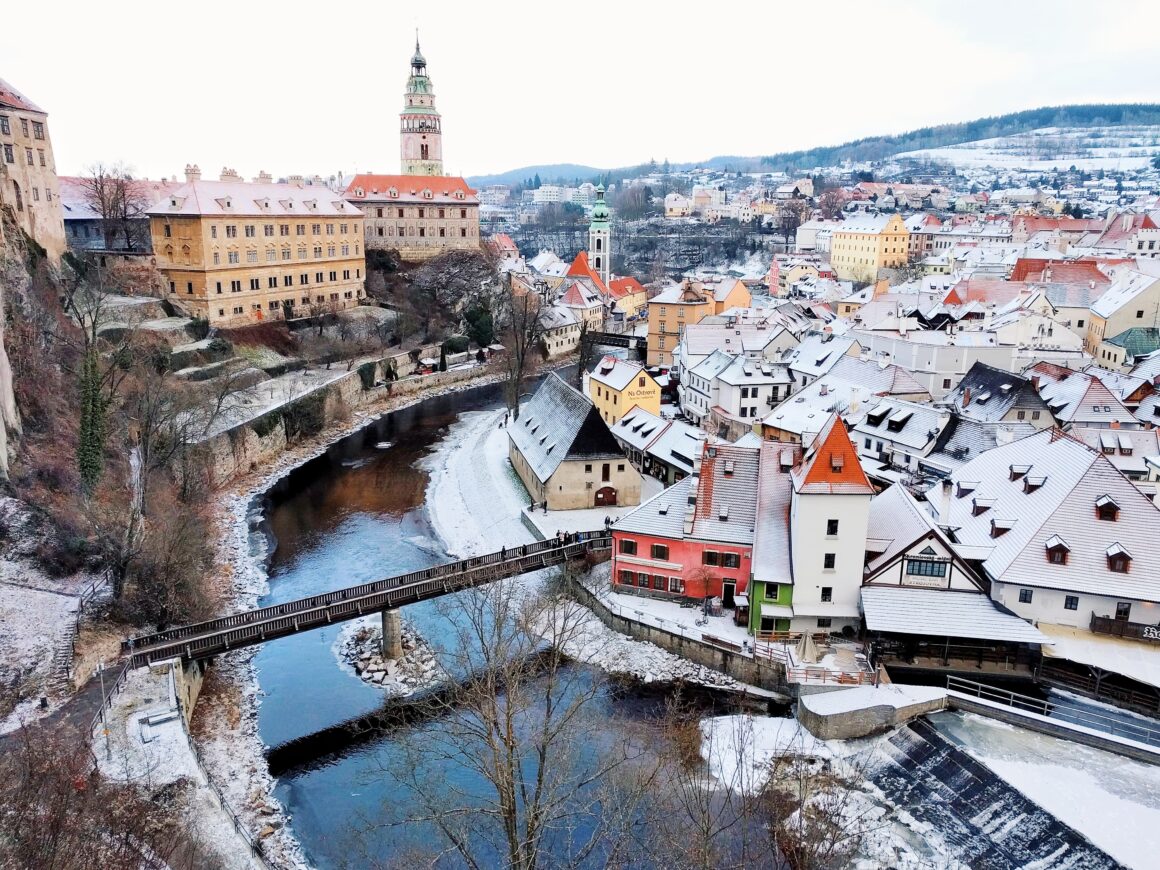 Český Krumlov is one of my favorite day trips from Prague. This quaint, picturesque city looks like it came right from a storybook. Their Christmas market is no exception. The Český Krumlov Christmas market is held on Svornosti Square. The Český Krumlov Christmas market has a number of unique activities, like letters to Baby Jesus from the Christmas post office, guided tours of the monastery on the square, and various other Advent- and Christmas-themed events. The Český Krumlov Christmas market is all the more memorable because of the city's charming surroundings, making it a perfect place to visit for the day.
Christmas Markets in Karlovy Vary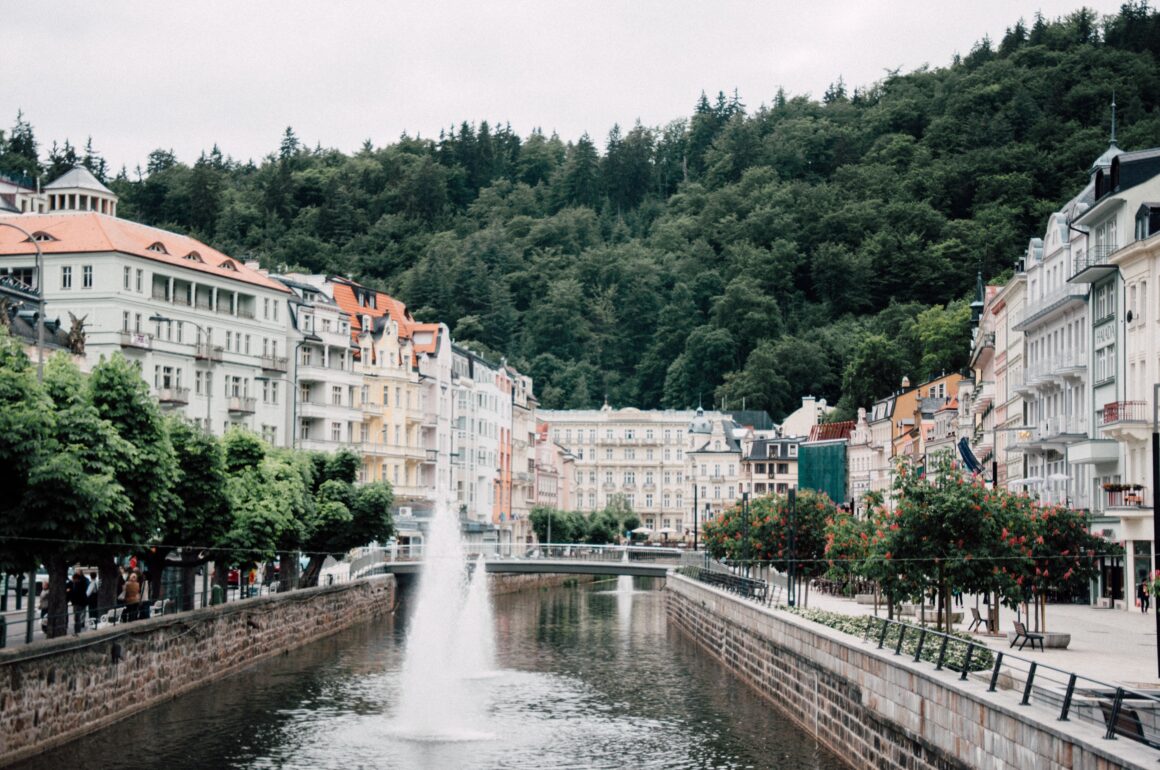 Karlovy Vary is another one of my favorite day trips from Prague, and what better way to experience the city's Christmas markets? This well-known spa town in Czech Republic hosts a Christmas market between two well-known hotels, Grandhotel Pupp and Thermal Hotel. The city has more than just Christmas markets, though. Plan on weekends full of Christmas-themed events as well.
Christmas Markets in Brno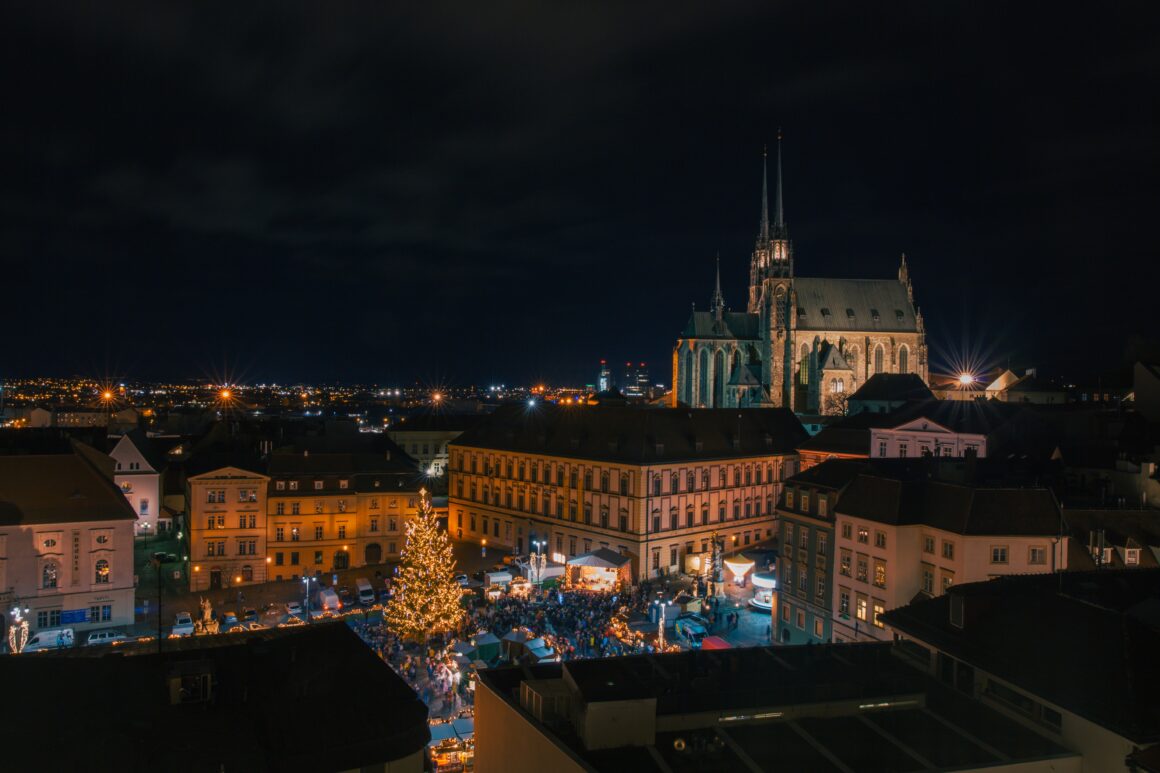 There are four Christmas markets in Brno: Dominikanské Square, Náměstí Svobody, Zelný trh, and Moravské Square. The Brno Christmas markets have yet to announce their 2023 dates (I'll update this post when they do!). However, these Christmas markets normally run from November 25 to December 23, 2022.
A quick train ride from Prague will leave you within walking distance of these popular Christmas markets. If you do plan to visit the Brno Christmas markets, expect a unique programme from each of them, including musical acts, petting zoos, and more.
Christmas Markets in Olomouc
Olomouc is one of the most underrated cities in Czech Republic, and many people only consider visiting it because it's listed on their tour of the Czech Republic's UNESCO World Heritage Sites (The Holy Trinity Column, anyone?).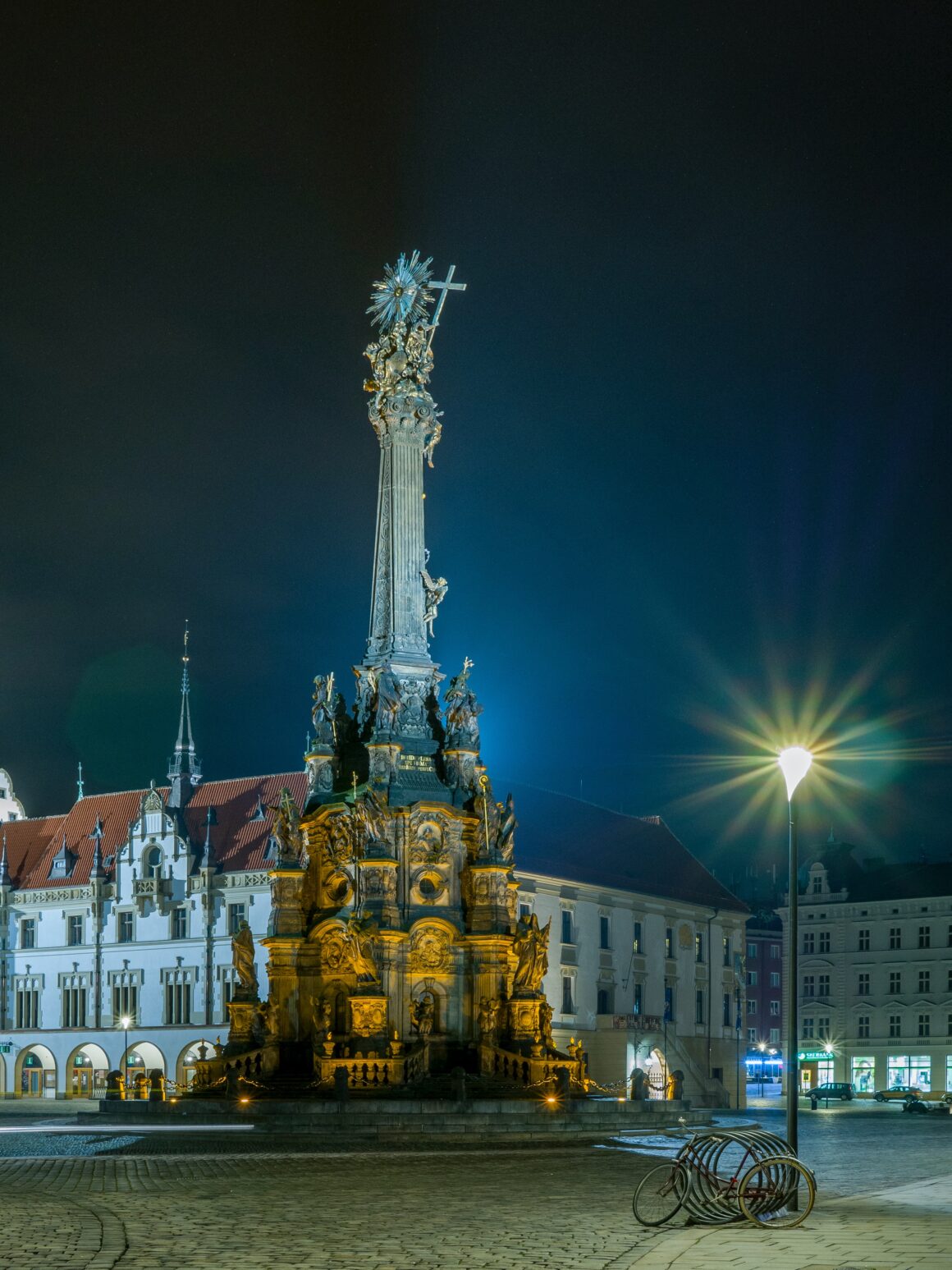 Around Christmastime, Olomouc's Christmas markets are a beautiful sight to see. Olomouc Christmas markets sit on both Horni Square and Dolni Square and are complete with Christmas trees AND an ice skating rink!
Christmas Markets in Plzeň
The birthplace of the famous Pilsner beer…and one of the most beautiful Christmas markets in Czech Republic? The Plzeň Christmas market is held each year on Republic Square, where cute stalls are packed with homemade goodies and gifts. In addition to the stalls, expect a nativity scene with live animals to set the scene. If you're in town, consider stopping by to take a tour of the Plzeň brewery, the Cathedral, the Synagogue, and other sights.
Christmas Markets in Telč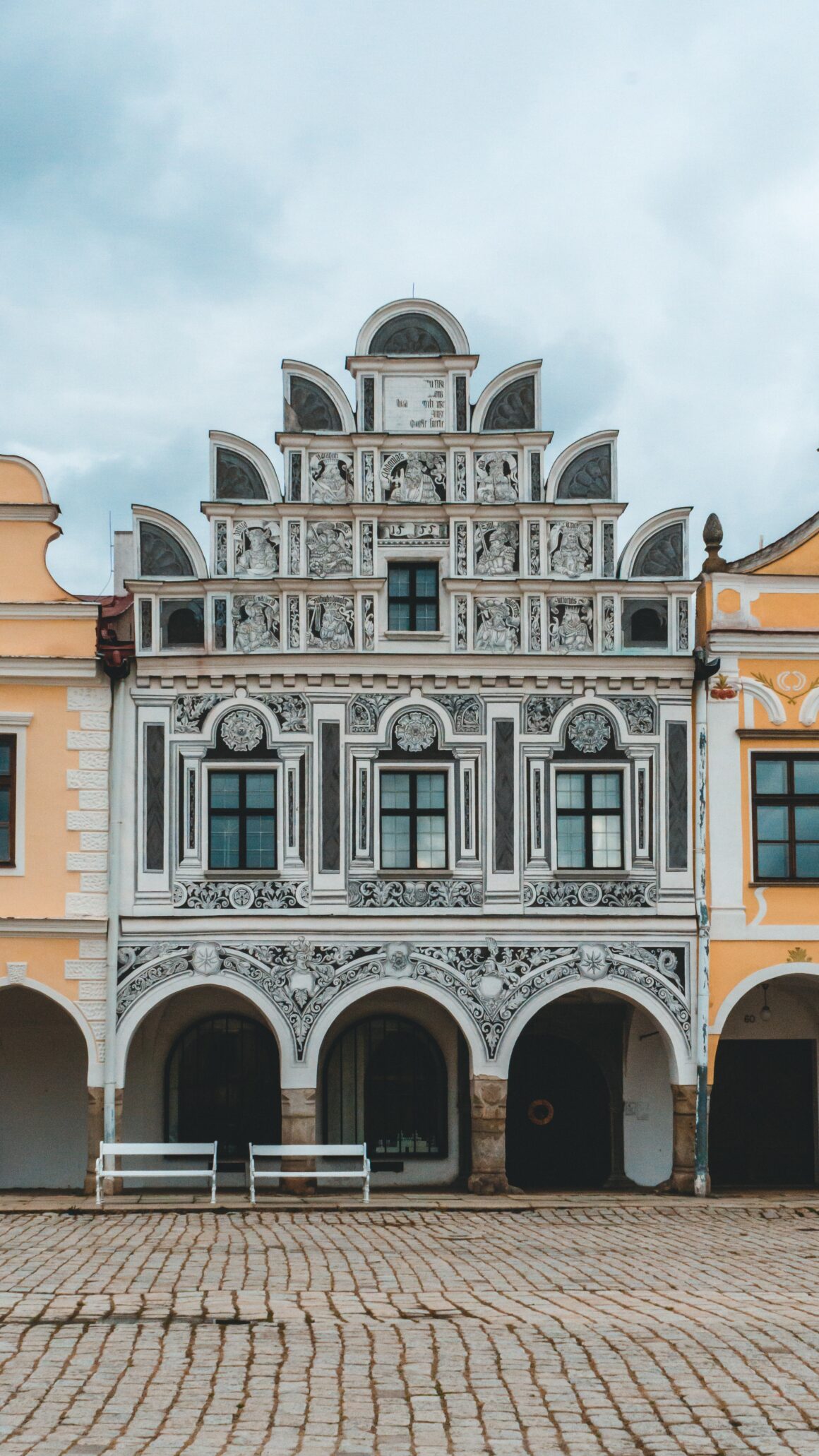 The cute and cozy town of Telč is one of my favorite day trips from Prague (and a top 2020 travel destination, according to National Geographic!), and it's also home to a small-yet-romantic little Christmas market. If you're looking to visit one of the smaller and more authentic Czech Christmas markets, this one is for you!
The Telč Christmas market on Market Square may be small, but it's magical all the same – especially if you're already planning to make a trip out to see this UNESCO-protected city.
Christmas Markets in České Budějovice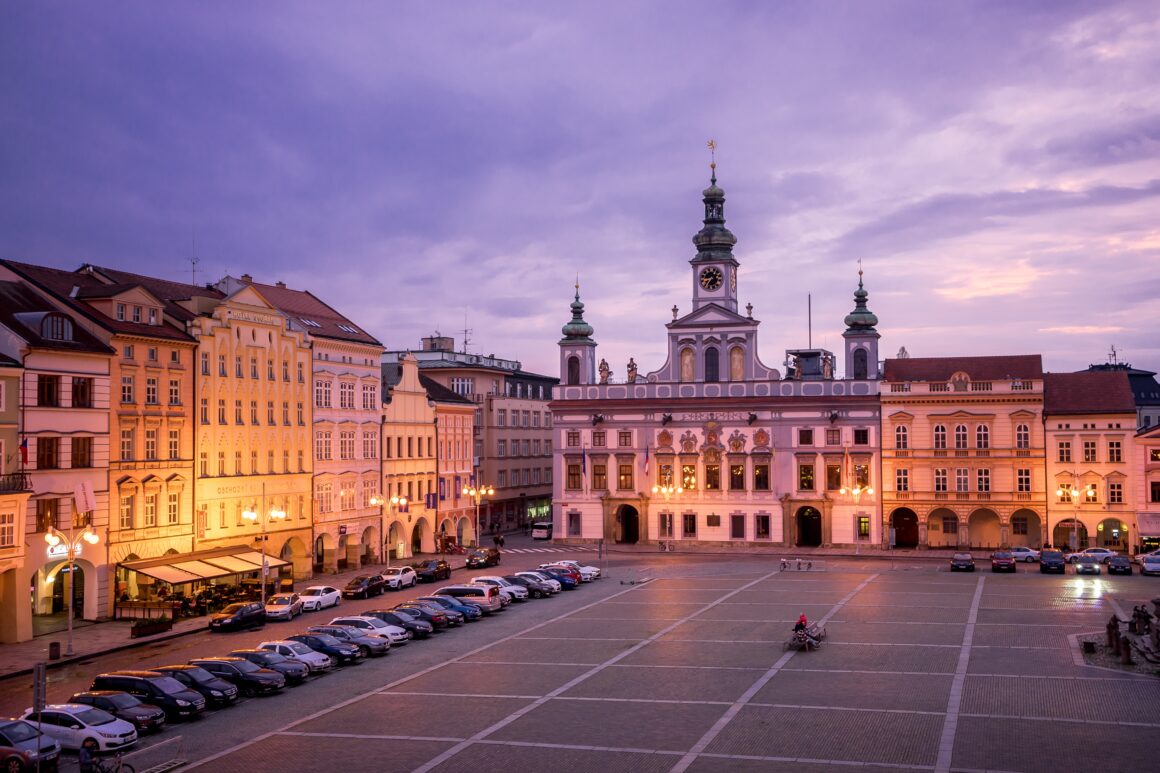 České Budějovice is famous for their Budweiser beer, but this beautiful city is also home to a lovely Christmas market. If you're looking to visit one of the less popular Czech Christmas markets, this one is for you!
Situated on the town's historic square, the České Budějovice Christmas market has a beautiful tree, plenty of stalls, and a SKATING RINK!! Just a quick heads up, though: this market historically ends much earlier than other ones, so be sure to check the dates closer to your trip.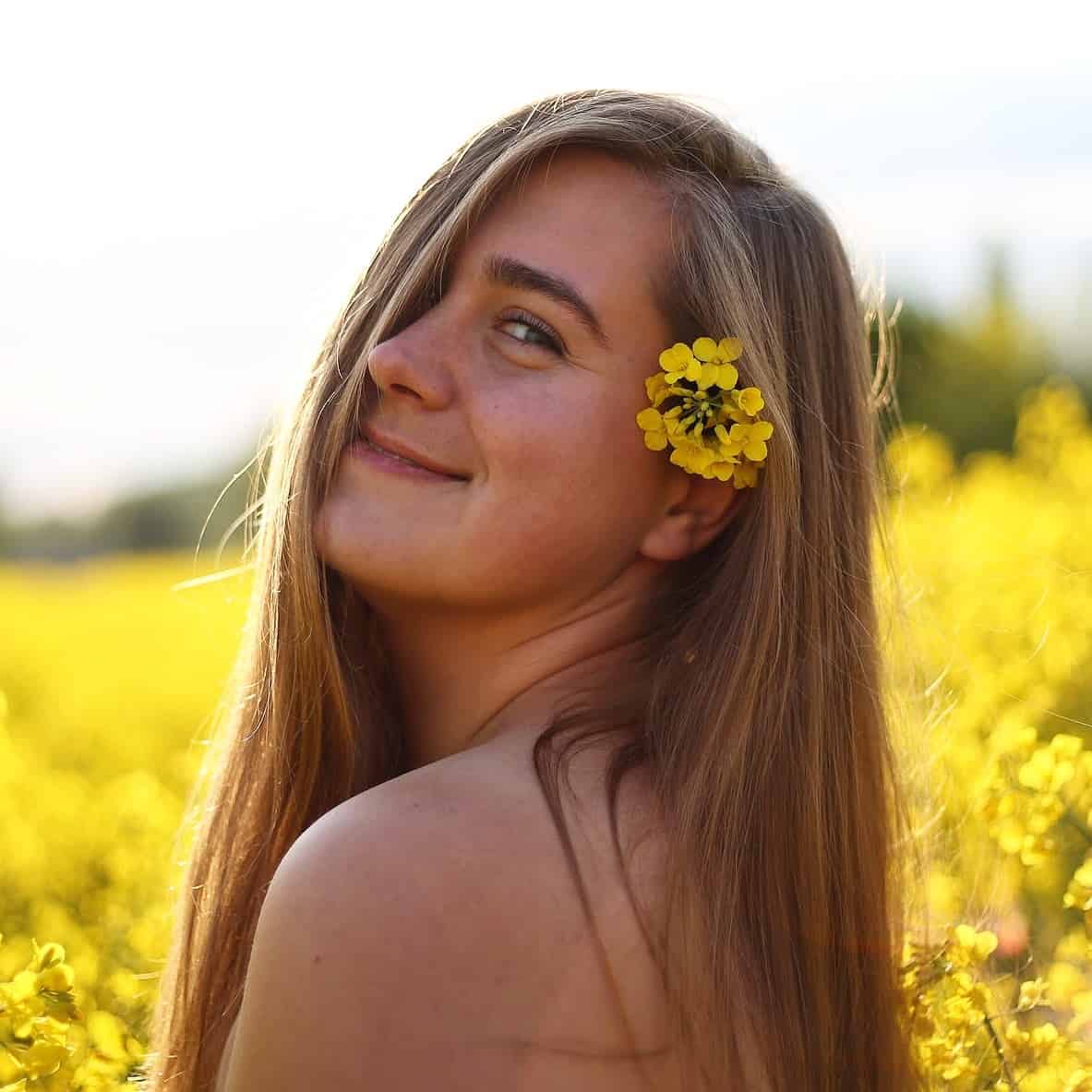 Samantha Tatro is a Czech-American third culture kid who grew up living and traveling abroad. Many years later, after living in California and working as a journalist, she decided to take the leap and move abroad again…this time to Prague, Czech Republic. Samantha started Undiscovered Path Home to help couples and solo female travelers find the courage to visit countries – and locations – off the beaten path. Her work has appeared in Bon Appetit, NBC News, The Adecco Group, and more.